Premium sporty/performance car; Built in USA
2-door convertible
2-door hatchback
longitudinal front-engine/rear-wheel drive
Good condition price range: $41,700 – $84,400*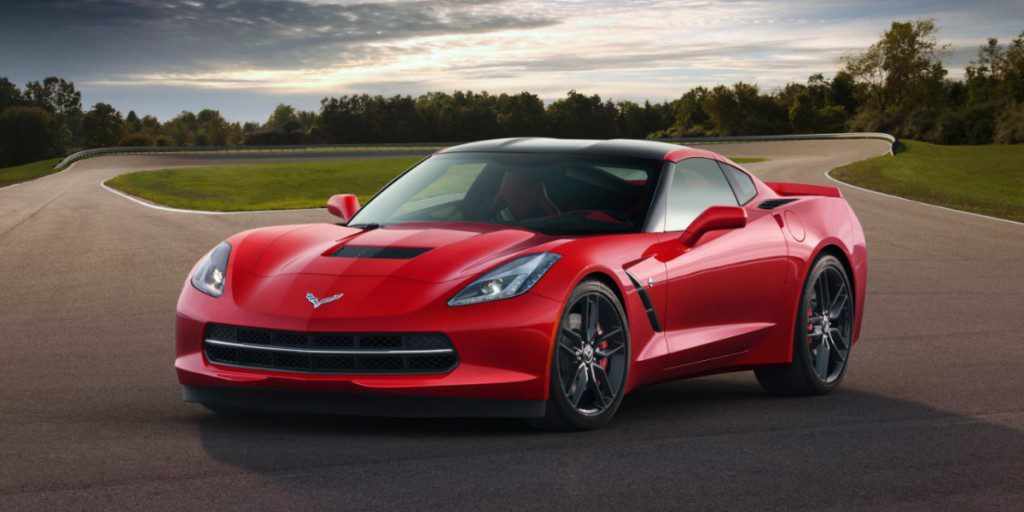 2014 Chevrolet Corvette hatchback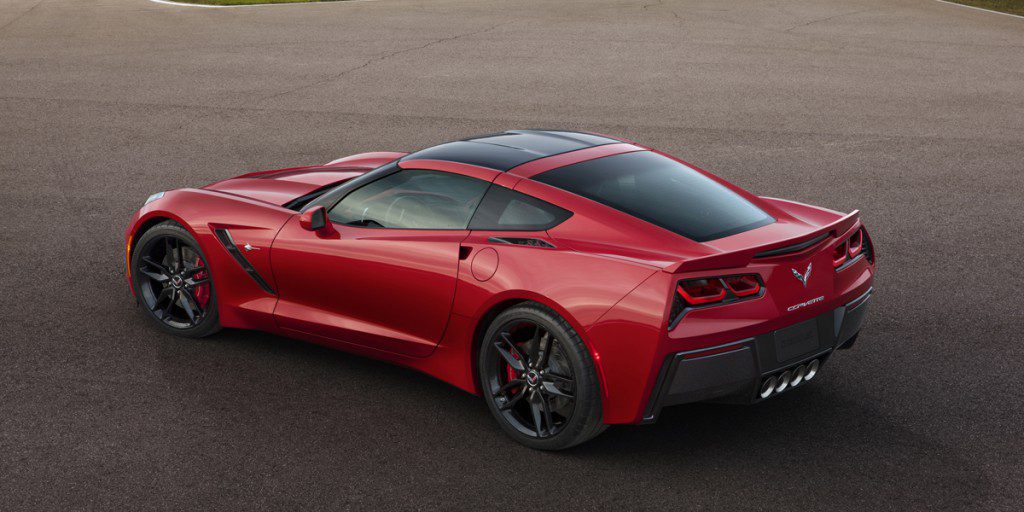 2014 Chevrolet Corvette hatchback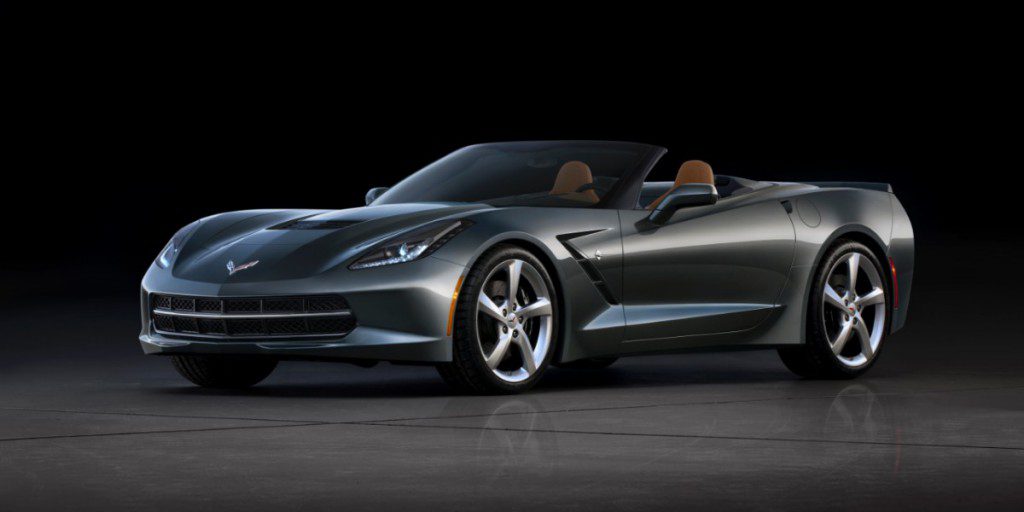 2014 Chevrolet Corvette convertible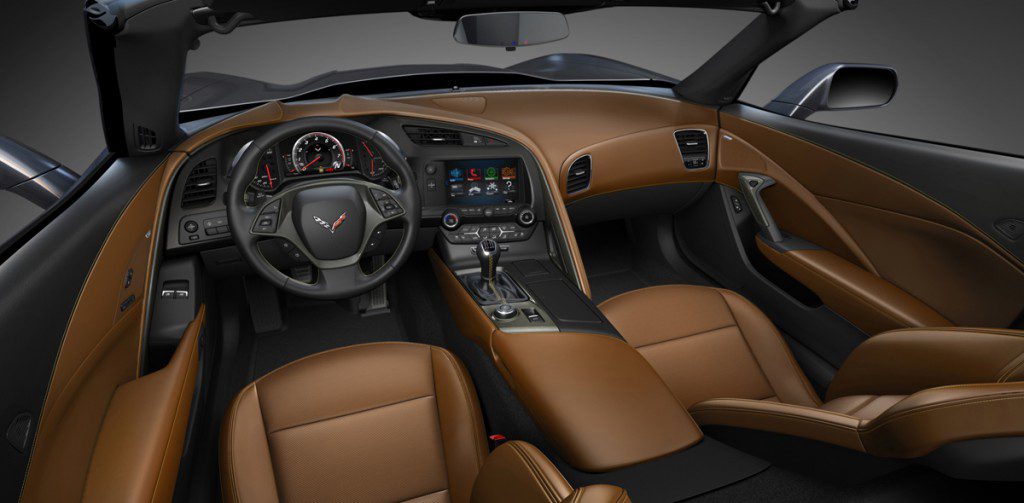 2014 Chevrolet Corvette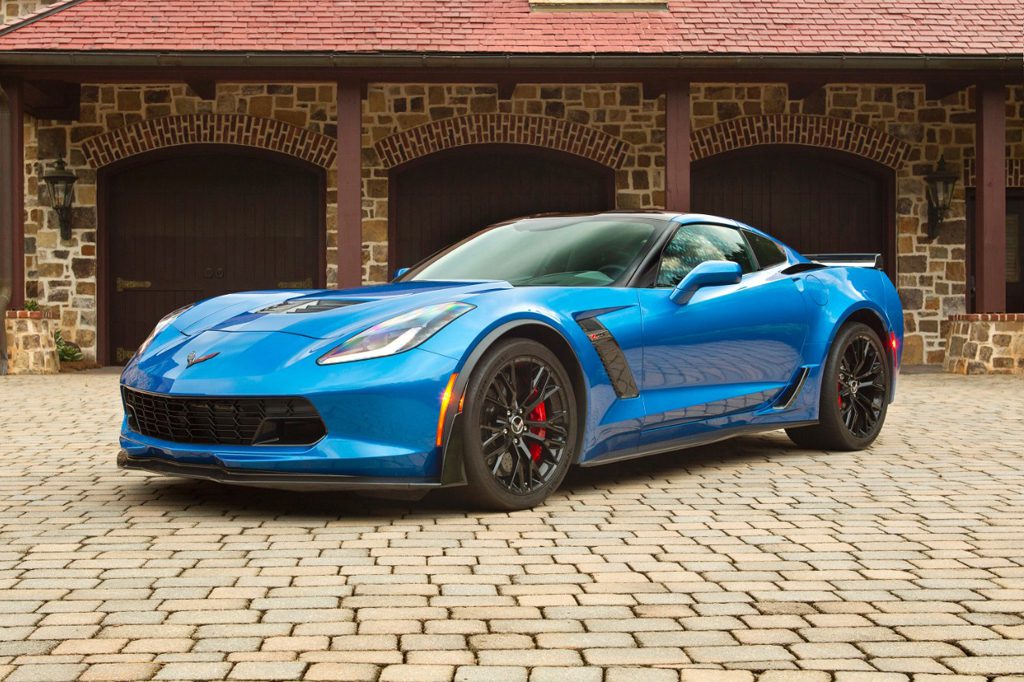 2015 Chevrolet Corvette Z06
Pros:
Cons:

Cargo room
Rear visibility
Although there were a handful of cars that were quicker than the Corvette, most cost multiples as much. As such, the Corvette made its mark as a performance bargain. But was really much more than that. It was also a comfortable touring car with luxurious interior, decent cargo space, and all the latest infotainment gizmos. The 2014 Corvette was a Best Buy because this level of overall performance usually cost thousands—if not tens of thousands—more.
Overview
Corvette was a two-seat, rear-drive sports car available as a coupe with a removable "targa" roof panel and rear hatchback, and as a convertible with a power-folding softtop and conventional trunk. The only engine offered was a 6.2-liter V8 with 455 horsepower (or 460 with the optional "free flow" exhaust system—which sounded terrific—included in the sporty Z51 Package), which was coupled to either a 7-speed manual transmission or a 6-speed automatic.
The Corvette had been completely redesigned for 2014, which marked only the seventh time that's been done since the car's 1953 introduction. As such, it was referred to as the "C7 generation." Chevrolet had also revived the time-honored Stingray name, which was last used in 1976. The chassis was now made of aluminum (still overlaid primarily with fiberglass body panels, though some were even lighter-weight carbon fiber), the interior boasted padded leather-covered surfaces and an upscale ambiance, and a host of modern electronic gadgets were newly available, which brought the "features" list fully up to date.
Yearly Updates
2014 Corvette Stingray
2015 Corvette Stingray
After its redesign for 2014, the Corvette gained a new super-performance version and a host of new features and appearance options for 2015. The revived-for-2015 Z06 model boasted a supercharged 6.2-liter V8 with 650 horsepower, an upgraded suspension, and lots of exclusive high-performance hardware. Like the rest of the Corvette lineup, the Z06 was offered as a coupe or convertible. Other updates for the 2015 Corvette included an available 8-speed automatic transmission in place of the previous 6-speed, an available Performance Data Recorder, OnStar with 4GE Internet connectivity with a built-in Wi-Fi hotspot, and a broad range of interior and exterior trim items.