Midsize SUV; Built in
transverse front-engine/front- or all-wheel drive
Good condition price range: $16,400 – $32,600*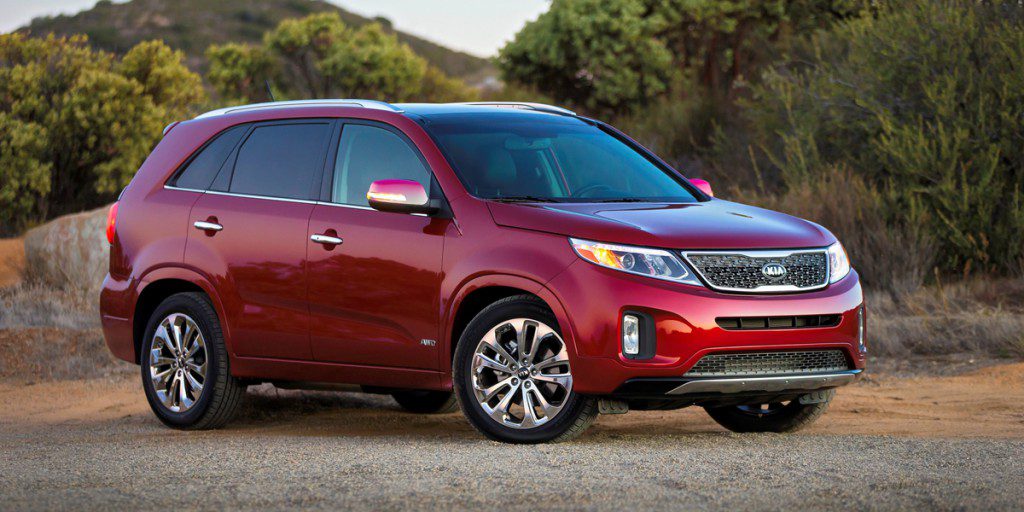 2014 Kia Sorento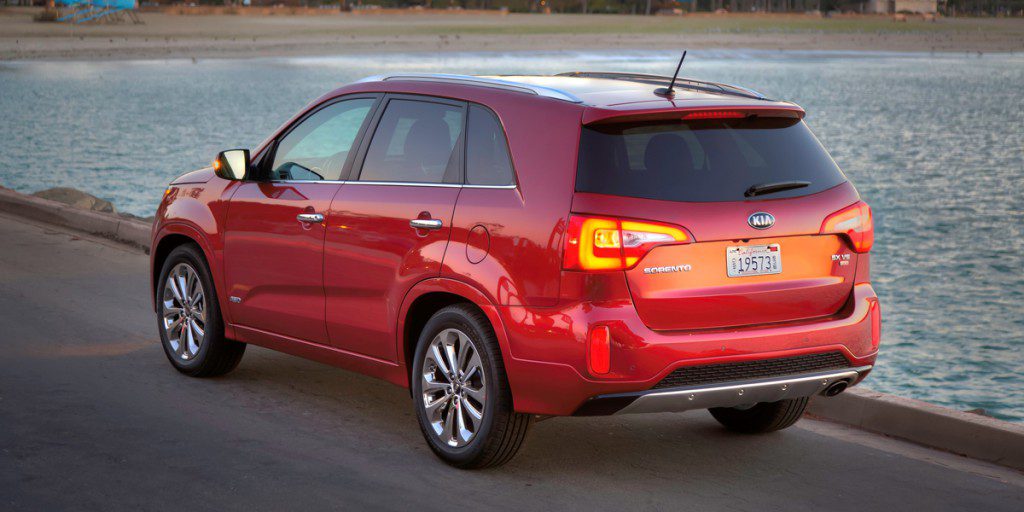 2014 Kia Sorento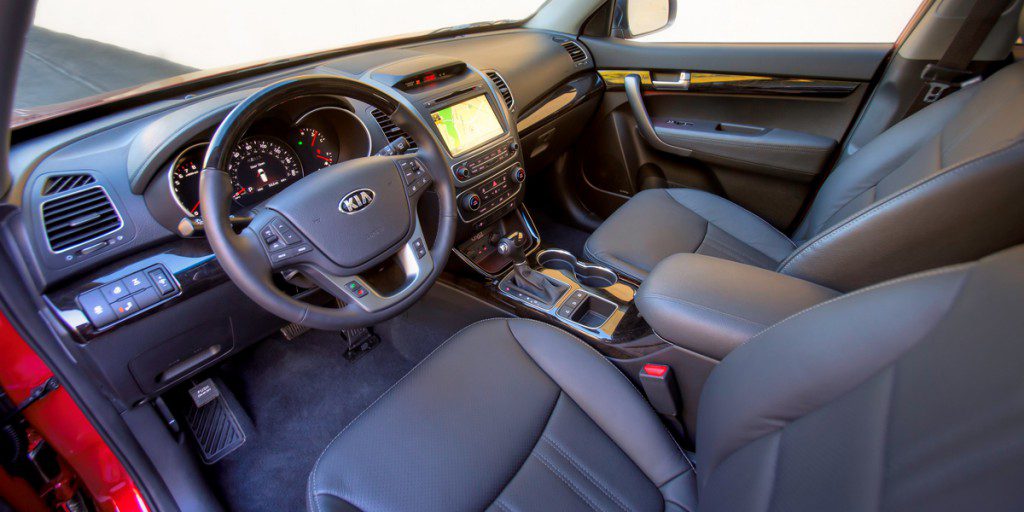 2014 Kia Sorento
Pros:

Acceleration
Control layout
Ride

Cons:

Fuel economy
Rear-seat room
Sorento was already an appealing midsize SUV, and the 2014 seems even more so: quieter, a bit peppier, no less economical, and much nicer inside. Just as nice, existing assets remain intact, including a strong warranty, many available upscale features, capable road manners, and good all-round utility. The cramped, hard-to-reach 3rd-row seat still disappoints, but you can say the same for most like-equipped rivals. More than ever, then, the Sorento merits serious consideration if you're looking for a capable, high-value midsize crossover.
Overview
The Sorento was Kia's top-seller in the U.S. It was also built in the U.S. According to calendar-2012 figures from trade weekly Automotive News, the Sorento outsold not only the related Hyundai Santa Fe but class rivals Dodge Journey, Honda Pilot, and Nissan Murano. Equally impressive, it finished only a few thousand units behind the ever-popular Toyota Highlander.
All of these remained major foes for the redesigned 2014 Sorento. The redesign also aimed to woo customers away from the class sales leaders, the Chevrolet Equinox and Ford Explorer.
Kia boasted that 80 percent of the parts in the 2014 Sorento were either new or modified from the 2011-2013 design. Changes began with what is claimed to have been an all-new platform with a beefier front subframe, an added engine-bay brace, and greater use of lightweight high-strength steel. The result of all this was a quoted 18-percent improvement in torsional rigidity (resistance to twisting). Other technical updates included slightly wider wheels, larger front brakes, a revised suspension with a nearly 0.4-inch lower ride height, and a switch from hydraulic steering assist to an electromechanical system with newly available FlexSteer, which allowed drivers to vary steering effort through Comfort, Normal, and Sport modes. Kia's first blind-spot detection system was here as well. As before, this SUV offered seating for 5 or 7 passengers.
Sorento's available AWD added a standard locking center differential and a rear-axle torque-vectoring feature; the latter was said to aid cornering stability in certain situations. All models, whether front-drive or AWD, came with what Kia called Hill-Start Assist Control, which prevented the vehicle from rolling backward when starting up a steep grade.
In another 2014 change, Kia dropped Sorento's previous base engine, a 175-horsepower 2.4-liter 4-cylinder with multipoint fuel injection. The base LX model thus graduated to the previously optional 191-horsepower version with Gasoline Direct Injection, which Kia badged as GDI. In addition, Sorento's 276-horsepower 3.5-liter V6 was replaced by a 290-horsepower 3.3-liter unit, also with GDI. As before, a 6-speed automatic was the only transmission offered.
Despite the revised engine slate, Sorento's maximum rated towing capacity is unchanged at 1,650 pounds with the 4-cylinder engine and 3,500 pounds with the V6.
The Kia Sorento had a standard complement of expected and federally mandated safety features including antilock brakes (ABS), stability system, traction control, front side airbags, and curtain side airbags with rollover deployment sensors covering the 1st and 2nd seating rows. The standard hill-ascent control and available rearview camera, rear-obstacle detection, and blind-spot monitor can be regarded as worthy safety-related features.