Pros: Choice of futuristic powerplants; offers space and comfort benefits of a conventional midsize car; favorable leasing terms
Cons: Limited availability, especially for Clarity Fuel Cell; expensive
CG Says: The 2021 Honda Clarity is unchanged. Honda's eco-focused midsize sedan debuted for 2017 and is available as a Plug-in Hybrid or Fuel Cell vehicle.
The Fuel Cell version of the Clarity is available only for lease in California; it's essentially an electric car that uses a hydrogen fuel-cell stack instead of a large battery pack to power the electric motors. The Fuel Cell can go an EPA-estimated 366 miles on a full tank of hydrogen (there are around 40 public hydrogen filling stations situated around Los Angeles and the San Francisco Bay Area) and the car's only emission is a small amount of water vapor.
The Clarity Plug-in Hybrid is powered by a 1.5-liter gasoline-engine paired with an electric motor and a 17-kWh battery; it makes 181 total horsepower and offers an estimated all-electric driving range of 47 miles and gasoline/electric driving range of about 340 miles.
The basic Honda Clarity platform is the same size—both inside and out— as a Honda Accord sedan. The interior is nicely trimmed and available features include lane-departure mitigation, forward-collision warning, autonomous braking, adaptive cruise control, LED headlights, and head-up instrument display.
The Clarity Fuel Cell is an impressive eco-vehicle, but considering the limited availability of fueling stations and the fact that Honda will likely only build around 900 examples in total, it's essentially an engineering/public-relations exercise. In terms of price, accessibility, and all-around practicality, the Clarity Plug-in Hybrid is the most user-friendly member of the Clarity model roster.
The Facts
Class
Midsize Car
Body Style(s)
4-door sedan
Passenger Count
5
Drive Wheels
front-wheel drive
Manufacturer
Honda
Nation of Manufacture
Japan
Base Prices
Plug-in Hybrid: $34,355
Plug-in Hybrid Touring: $37,555
Fuel Cell: NA
Base Engine
1.5-liter 4-cylinder/electric
Horsepower
181
Std. Transmission
CVT
Avail. Transmission
NA
EPA Gas Engine Combined (mpg)
42
EPA Electric Engine Combined (MPGe)
110
Optional Engine
hydrogen fuel cell w/electric motor
Horsepower
174
Std. Transmission
single-speed
Avail. Transmission
NA
EPA City Range (mpg)
NA
EPA Hwy Range (mpg)
NA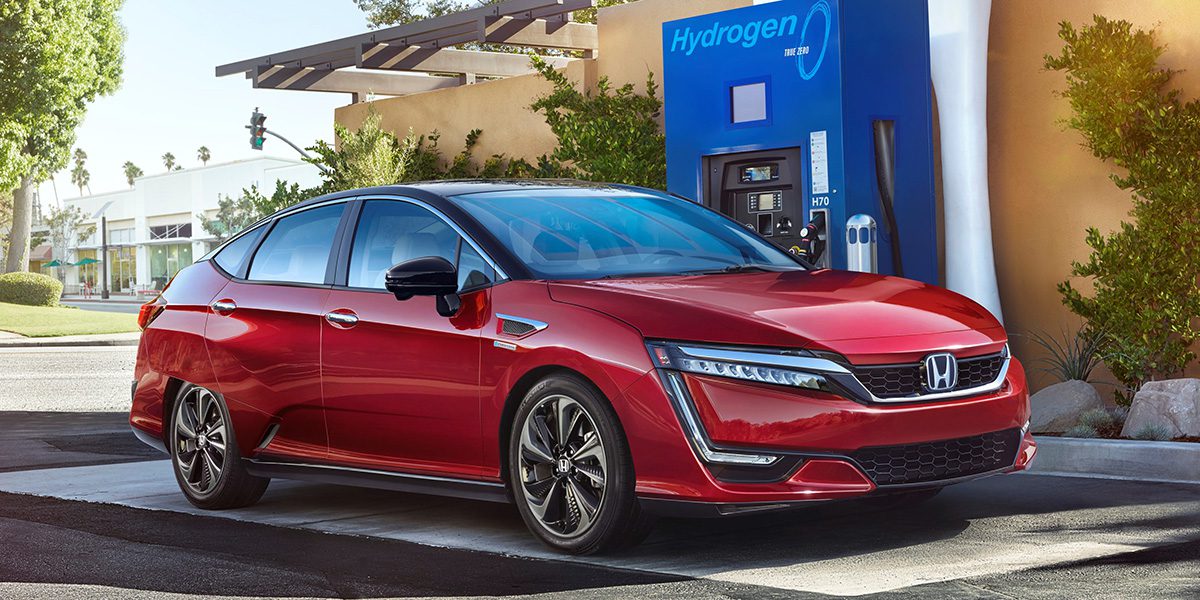 Road Tests and Additional Info