Premium compact car; Built in Germany
longitudinal front-engine/front- or 4-wheel drive
Good condition price range: $1,000 – $1,600*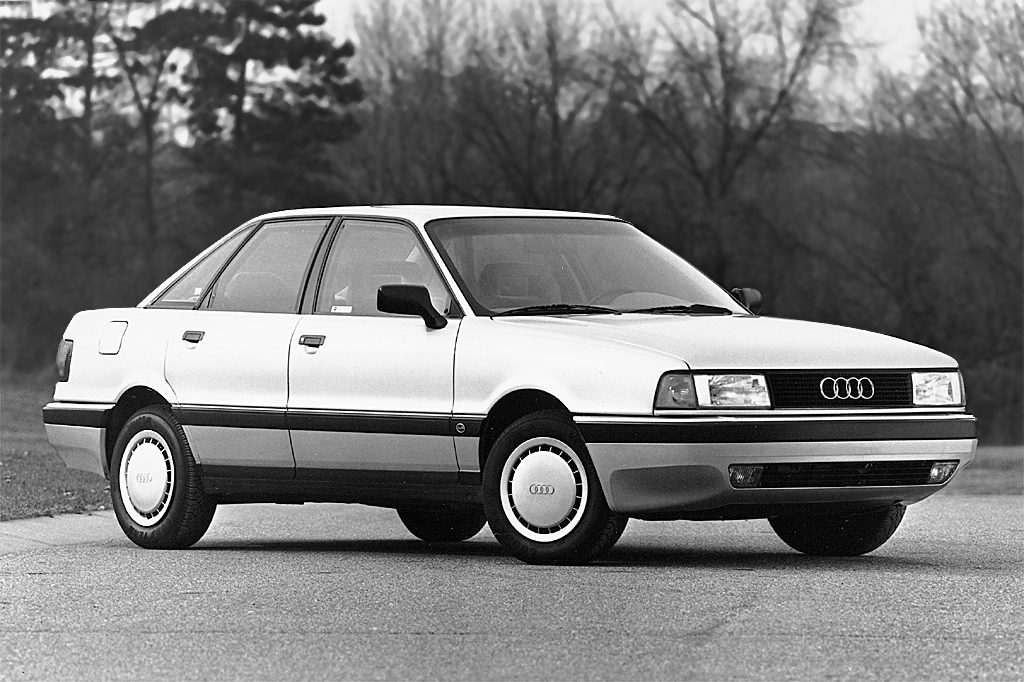 1992 Audi 80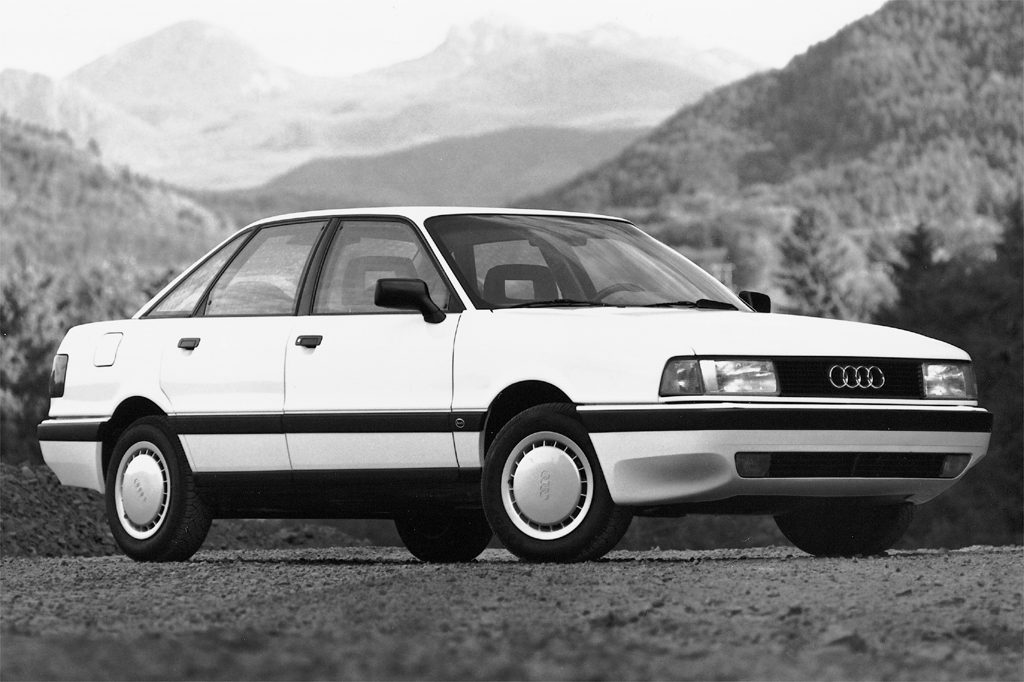 1991 Audi 80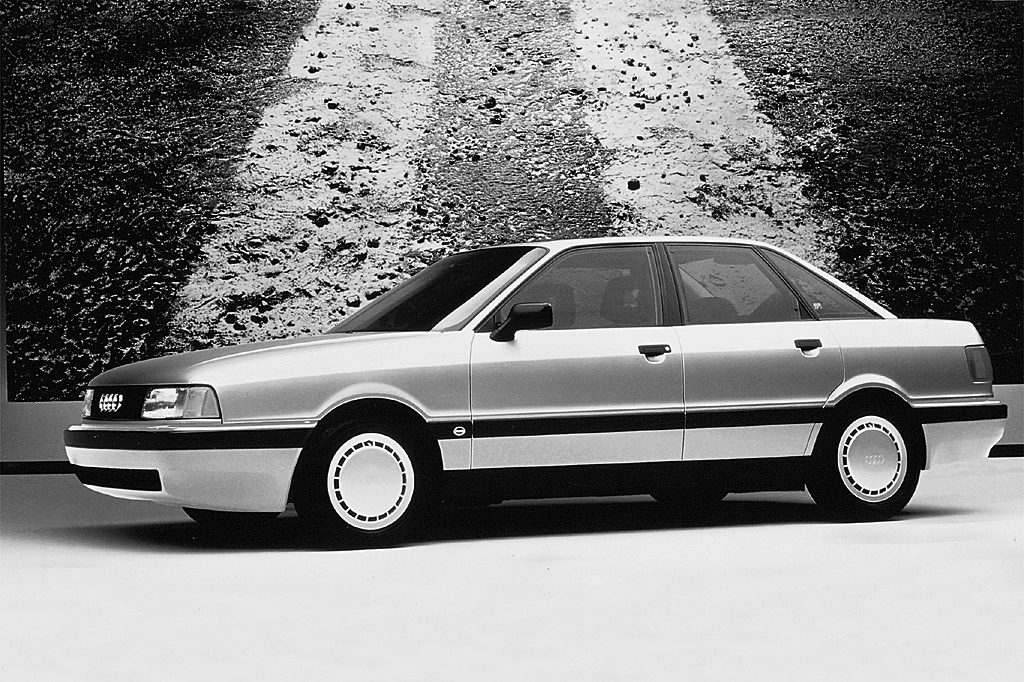 1990 Audi 80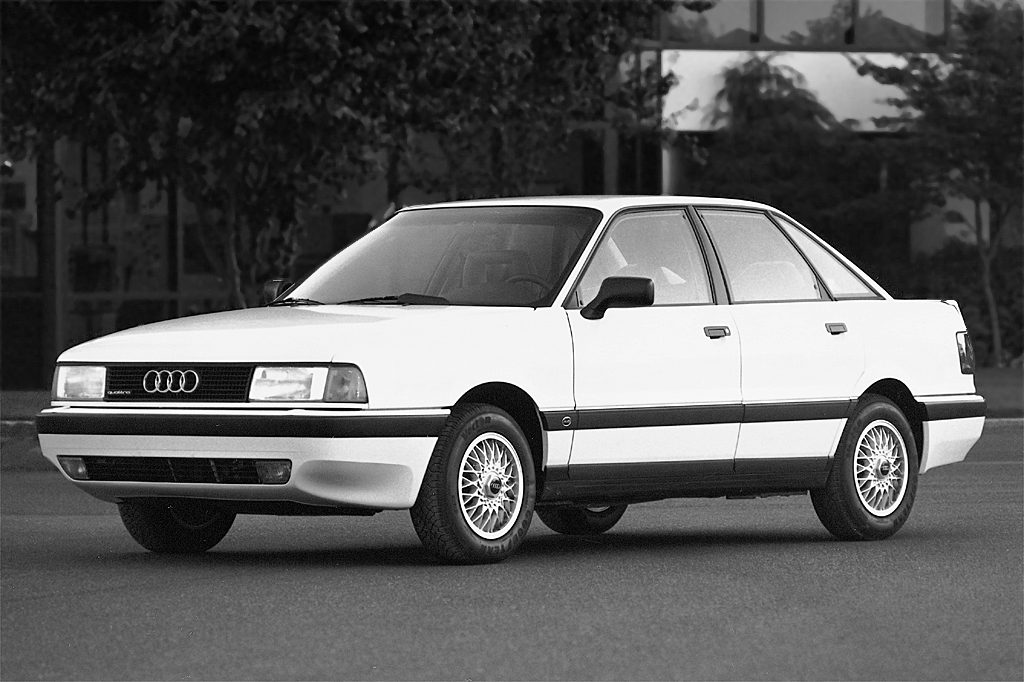 1991 Audi 80 quattro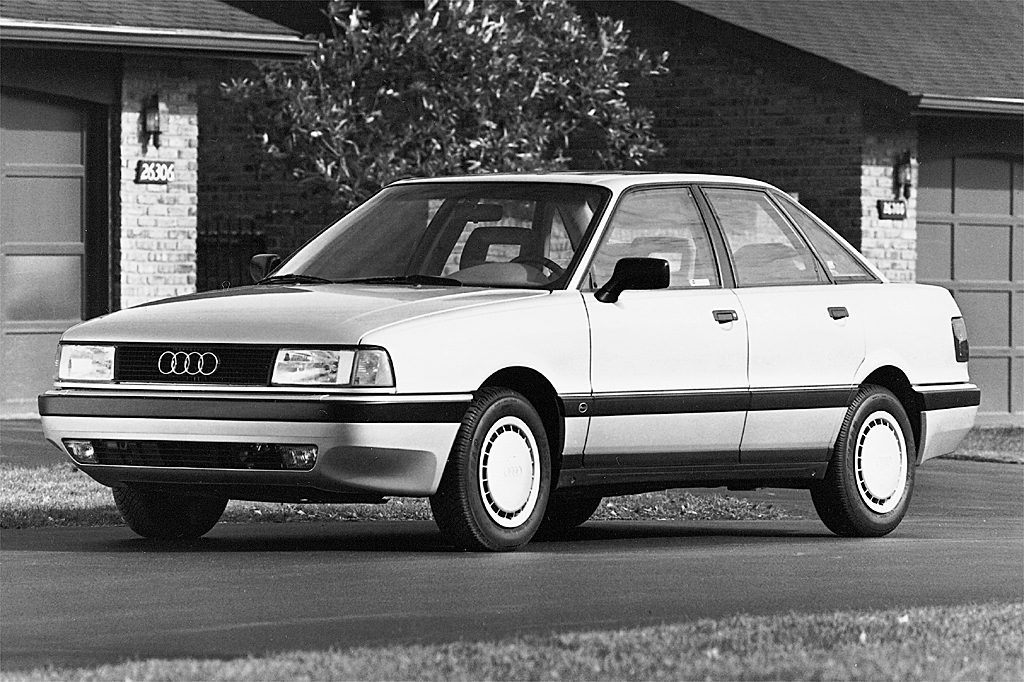 1992 Audi 80
Pros:

Antilock brakes
Handling/roadholding
4WD traction (Quattro)

Cons:
Rather costly when new, these vestiges of the early '90s aren't so expensive today, now that they're a decade or so old. If you can get past the tame performance, an 80-series is worth considering for low-budget family use, mainly based on its handling talents and German assembly quality.
Overview
Introduced for 1988, Audi's "entry-level" sedan came with front-wheel drive or, as the 80 Quattro, with permanently engaged all-wheel drive. The Quattro system normally split engine torque 50/50 between the front and rear axles. When sensors detected wheel slippage, a torque-sensing center differential automatically sent as much as 78 percent of the power to the axle with the most traction. The front-drive 80 sedan used a 2.0-liter 4-cylinder engine, which produced 108 horsepower. A larger (2.3-liter) 5-cylinder engine went into the 80 Quattro, making 130 horsepower. Either way, a 5-speed manual transmission was standard; 3-speed automatic optional. Antilock brakes were optional, but a driver's airbag was standard. New features this year included a standard stereo radio/cassette player with anti-theft circuit for the front-drive 80 sedan. A Sport Package was optional on the 80 Quattro, containing sport seats, a trim computer, and additional gauges.
Yearly Updates
1991 80
Audi's entry-level front-drive sedan lost its 108-horsepower, 2.0-liter 4-cylinder engine, adopting instead the 130-horsepower 5-cylinder powerplant from the 80 Quattro and its more costly 90-series sibling. At the same time, a 4-speed automatic transmission replaced the prior 3-speed unit as an option. Fog lamps became standard, as did all-season tires (with high-performance rubber optional). The all-wheel-drive 80 Quattro gained antilock brakes, a sport suspension, and sport seats.
1992 80
Audi dropped its existing 90 series this year, but the "entry-level" 80 series carried on for one more season with only minor changes. Antilock brakes now were standard, and a power sunroof replaced the manually operated unit on the options list.