Premium sporty/performance car; Built in Japan
2-door convertible
2-door coupe
longitudinal front-engine/rear-wheel drive
Good condition price range: $1,000 – $2,400*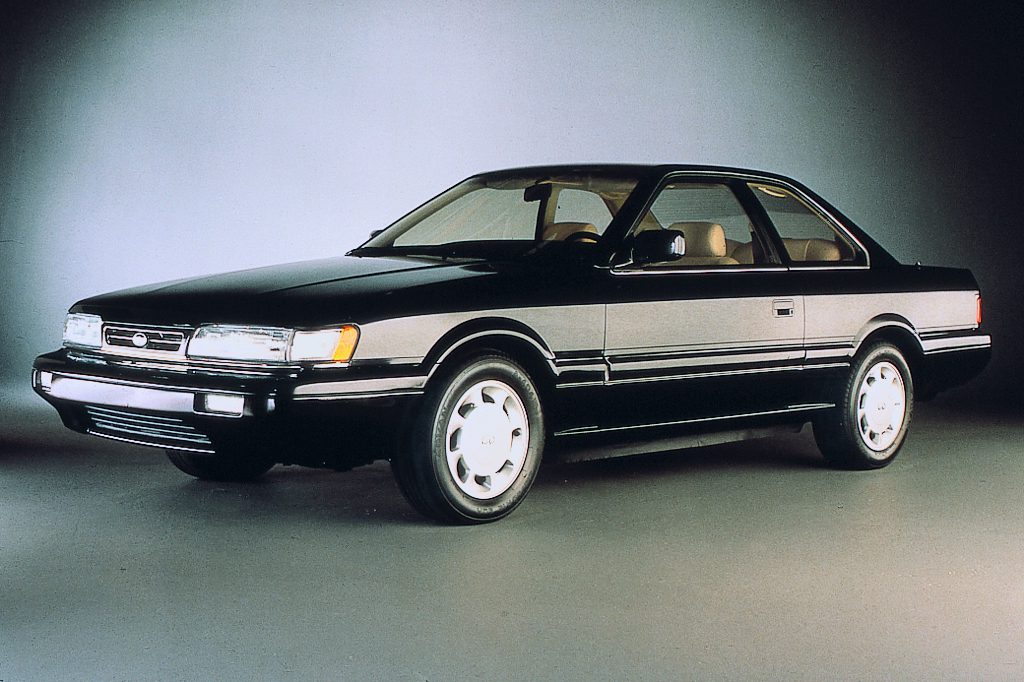 1990 Infiniti M30 2-door coupe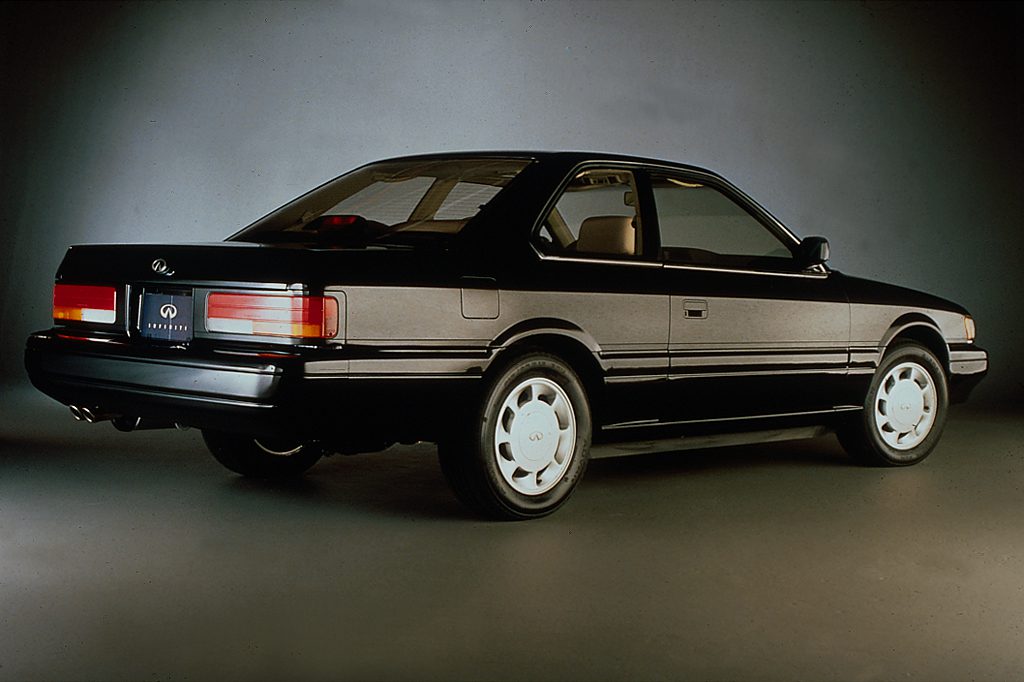 1990 Infiniti M30 2-door coupe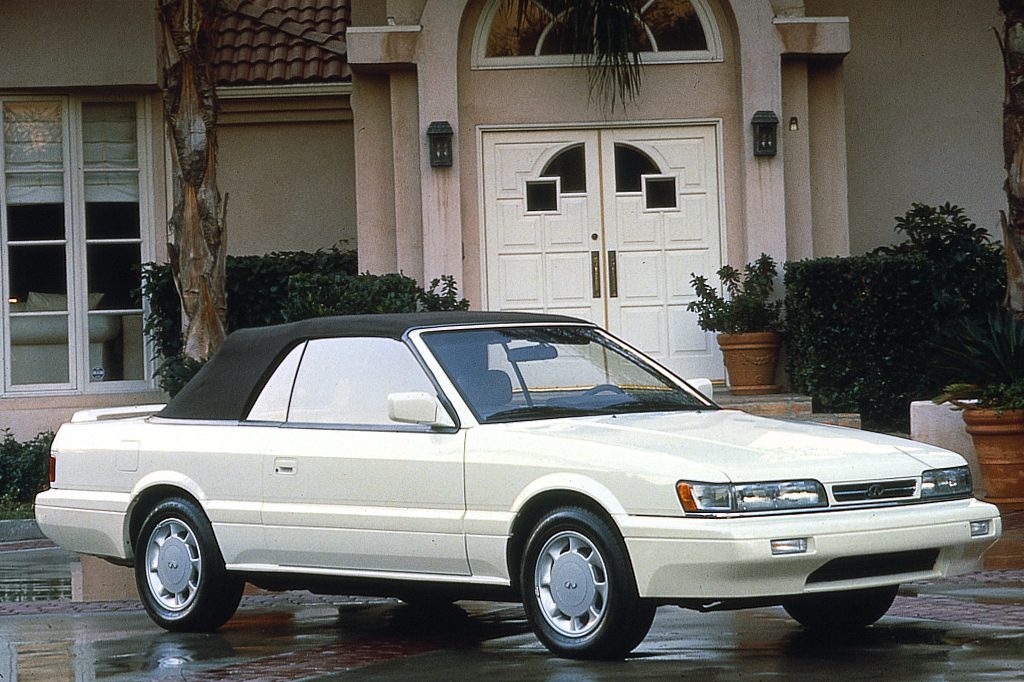 1991 Infiniti M30 2-door convertible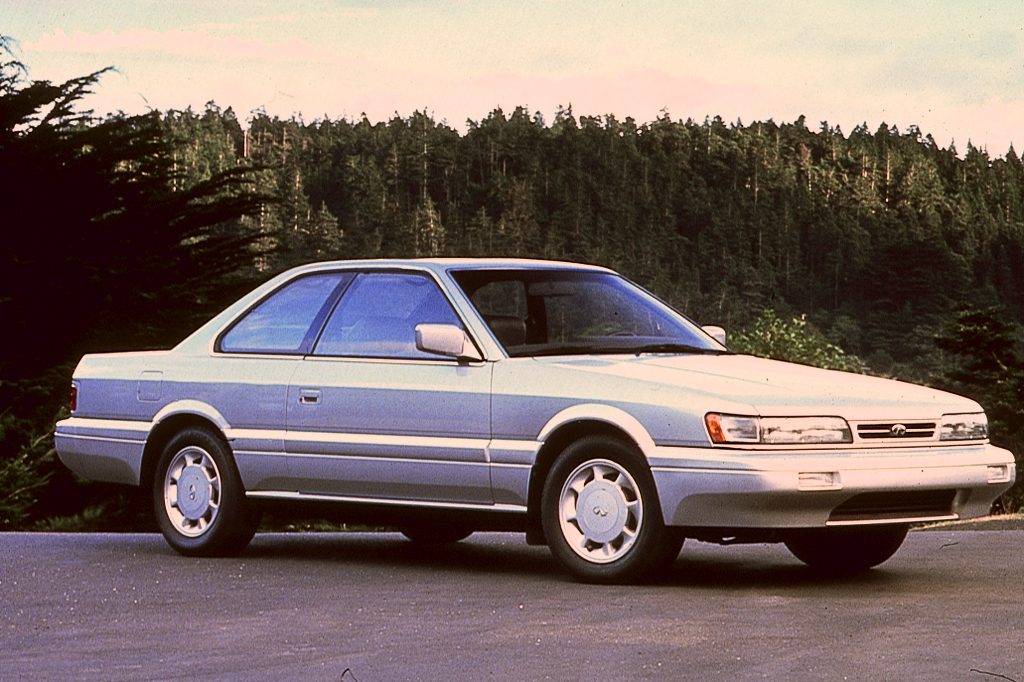 1991 Infiniti M30 2-door coupe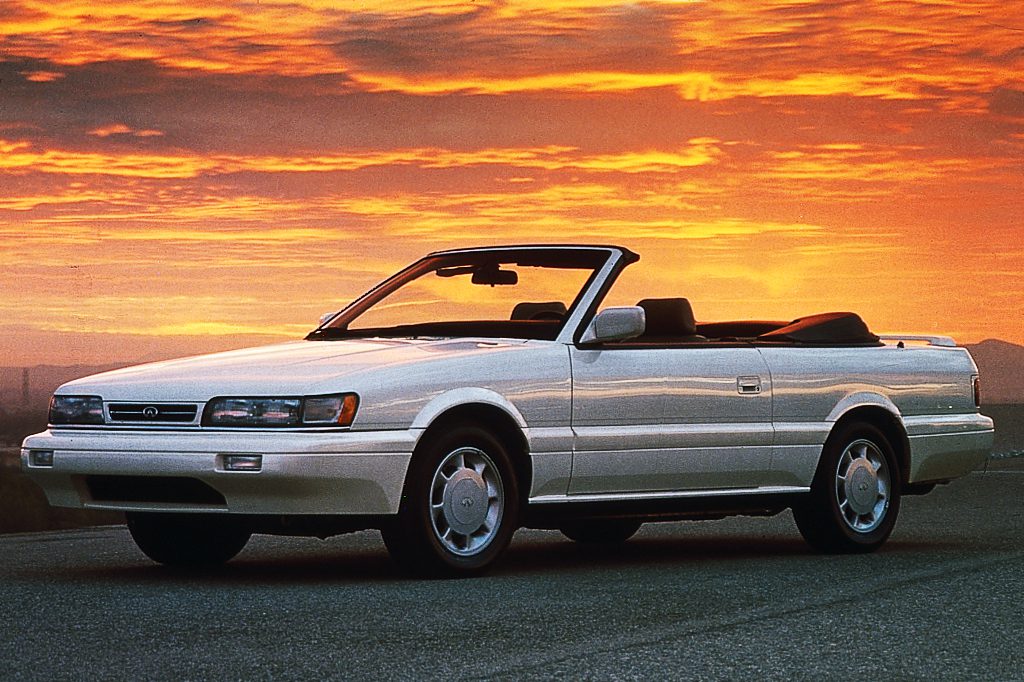 1992 Infiniti M30 2-door convertible
Pros:

Acceleration
Antilock brakes
Airbag

Cons:

Cargo room
Rear-seat room
Ride
Visibility (convertible)
A new M30 came with most everything expected in a luxury coupe, yet beat most rivals on price. Though comparable to an Acura Legend, the M30 isn't as much fun to drive.
Overview
Complementing the new Q45 "flagship" sedan from Nissan's luxury division was the entry-level M30 coupe, also introduced for 1990. Essentially an Americanized version of the Nissan Leopard, sold in the Japanese market, the M30 was intended as a temporary stopgap, until a brand-new model could be developed.
Dimensions were close to the front-drive Nissan Maxima sedan, but the M30 had rear-wheel drive and weighed about 300 pounds more. Maxima provided the 3.0 liter overhead-cam V6 engine, rated at 162 horsepower; but it was mounted longitudinally in the M30, rather than transversely. A 4-speed automatic was the sole transmission. Antilock brakes and a driver's airbag were standard.
"Sonar Suspension II," also borrowed from the Maxima, used an ultrasonic sensor mounted beneath the radiator to "read" the road surfaces and adjust shock absorber damping accordingly. A cockpit switch let the driver choose soft, medium, or firm damping mode.
Like the bigger Q45, the M30 was marketed as a "one-price" model, fully equipped with only two dealer-installed options available: a cellular phone and a CD player/changer. Standard equipment included a power moonroof, automatic climate control, leather upholstery, power windows and door locks, a 2-way power driver's seat, limited-slip differential, 4-speaker Nissan/Bose audio system, and antitheft alarm.
Yearly Updates
1991 M30
An M30 convertible joined the original coupe this year. Convertibles were transformed from coupes by American Sunroof Corporation in California. A standard power top automatically latched/unlatched at the windshield header and also raised/lowered windows at the same time. Otherwise, improvements were modest in the M30's second season on the market. The central locking system could now be operated from either door, and "summer" performance tires replaced the prior all-season rubber. Tachometer and speedometer positions on the instrument panel were transposed, and gauge graphics were bigger this year.
1992 M30
Except for a new power door-lock system with 2-stage "select logic" operation, this year's M30 coupe and convertible were complete carryovers. All Infinitis got the new door-locking system, in which a "first turn" from either front passenger door locked or unlocked that door. Turning the key a bit farther locked/unlocked the remaining doors.