Sporty/performance car; Built in Japan
2-door hatchback
2-door hatchback
transverse front-engine/front- or 4-wheel drive
Good condition price range: $1,000 – $1,600*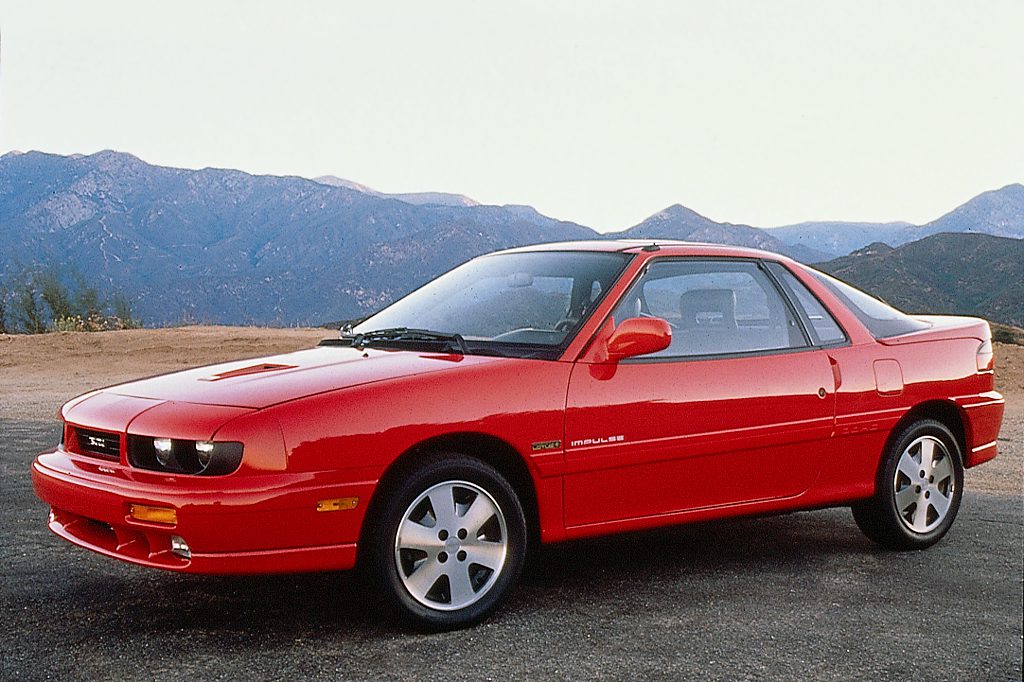 1991 Isuzu Impulse RS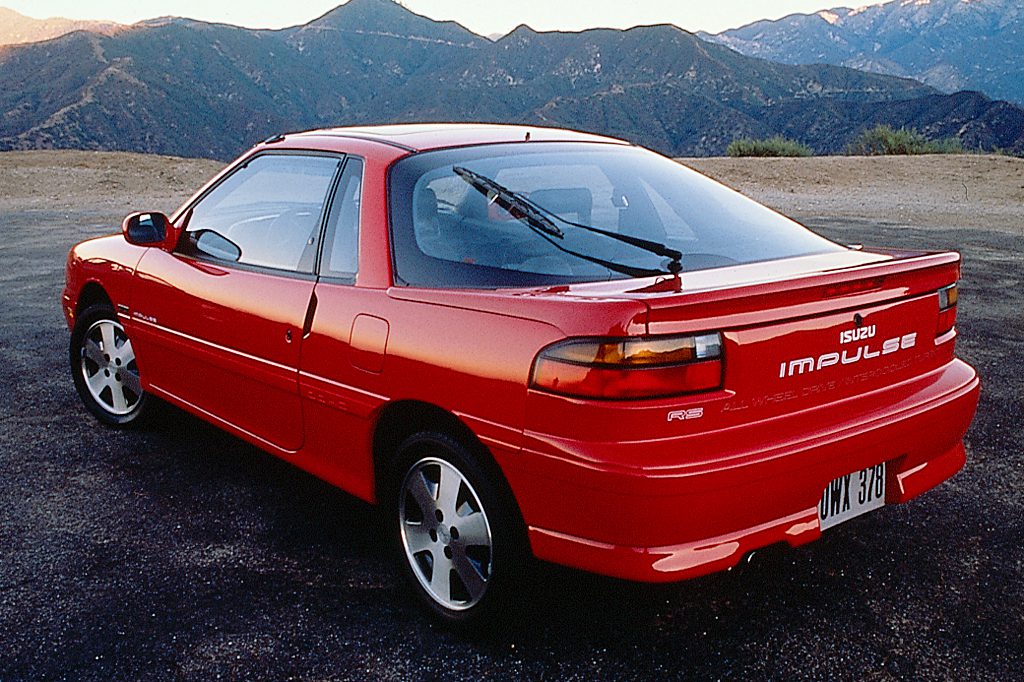 1991 Isuzu Impulse RS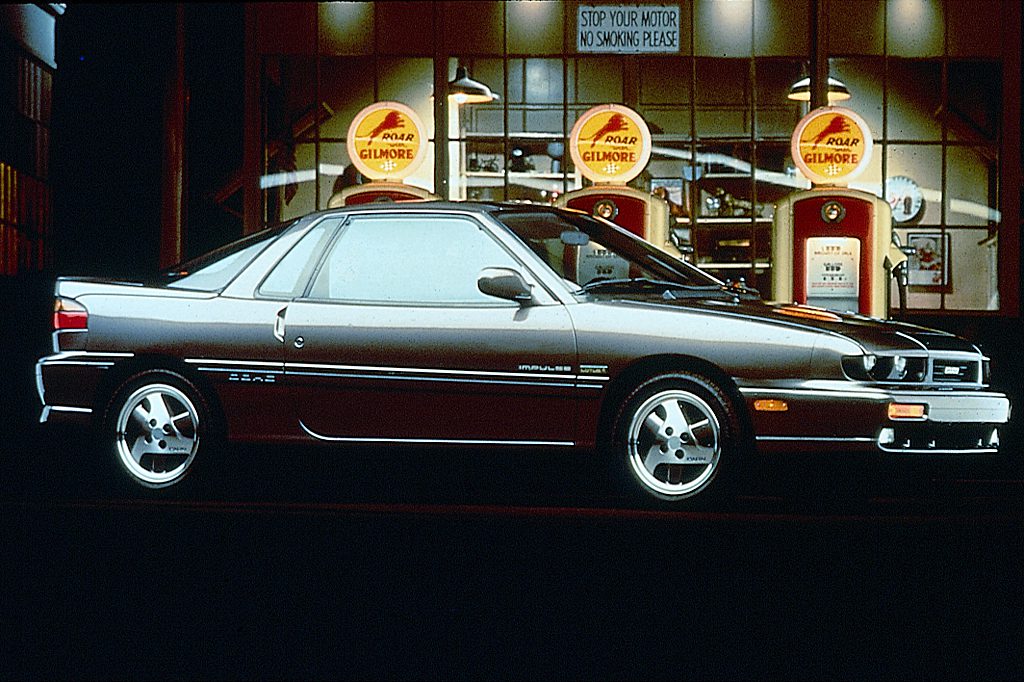 1992 Isuzu Impulse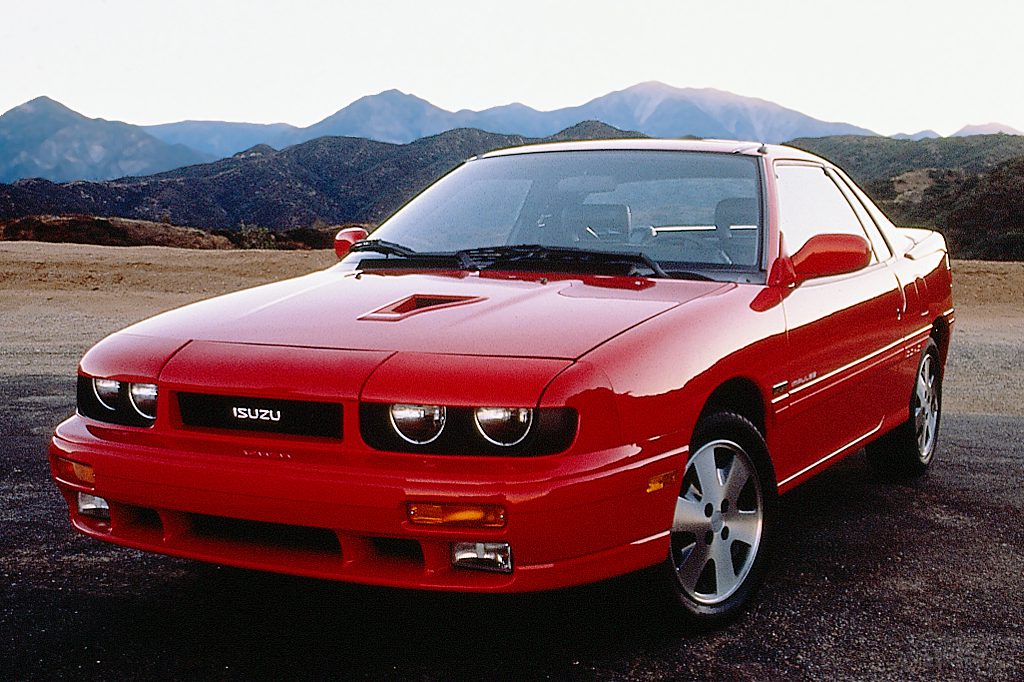 1991 Isuzu Impulse RS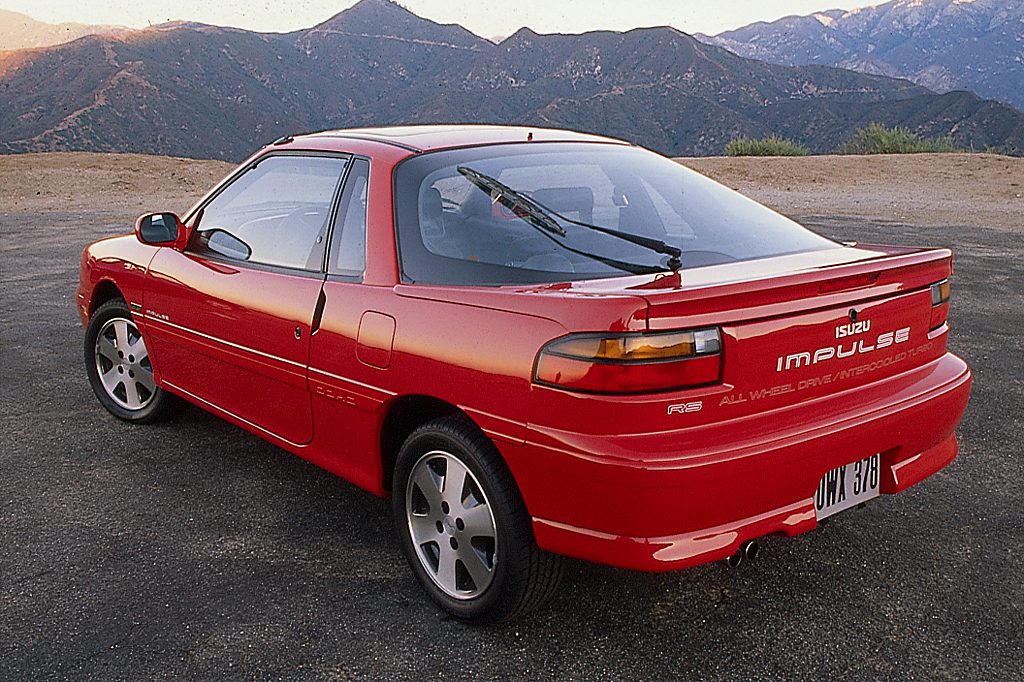 1991 Isuzu Impulse RS
Pros:

Acceleration (RS)
Antilock brakes (RS)
Fuel economy
Handling
Airbag
4WD traction (RS)

Cons:
Impulse never managed to rank with the best competitors in the small sport coupe league, though it was much better than the Isuzu models of the 1980s.
Overview
Introduced in late spring of 1990, the new front-drive Impulse replaced Isuzu's previous rear-drive model of the same name. The sporty 2+2 hatchback shared its front-drive chassis, and one of its engines, with the subcompact Isuzu Stylus sedan. At this time, Isuzu was partly owned by General Motors. A similar sport coupe, called the Geo Storm, went to Chevrolet dealers.
A driver's airbag was standard on both the base XS and the high-performance RS coupe. Standard equipment in the XS includes a sport suspension tuned by Lotus (the British sports-car maker, also owned by GM), 4-wheel disc brakes, power steering, and 185/60HR14. The 1.6-liter, dual-overhead-cam XS four-cylinder engine produced 125 horsepower and came with either a 5-speed manual or 4 speed automatic transmission. A 160-horsepower turbocharged engine went into the RS coupe, which had permanently engaged 4-wheel drive instead of front drive. The RS came only with 5-speed manual shift.
Yearly Updates
1991 Impulse
An extended-roof hatchback coupe, with Kammback-like rear styling, joined the original model this year. Antilock braking was optional on the RS edition.
1992 Impulse
A more-powerful engine went into this year's Impulse coupes and hatchbacks. The XS edition got a dual-cam, 1.8-liter 4-cylinder that produced 140 horsepower. It replaced the former 130-horsepower, 1.6-liter powerplant. As before, the RS featured a turbocharged version of the 1.6-liter, rated at 160 horsepower. Otherwise, little changed in what would be the model's final season. The similar Geo Storm continued into the 1993 model year.