Sporty/performance car; Built in USA, Japan
transverse front-engine/front-wheel drive
Good condition price range: $1,000 – $1,700*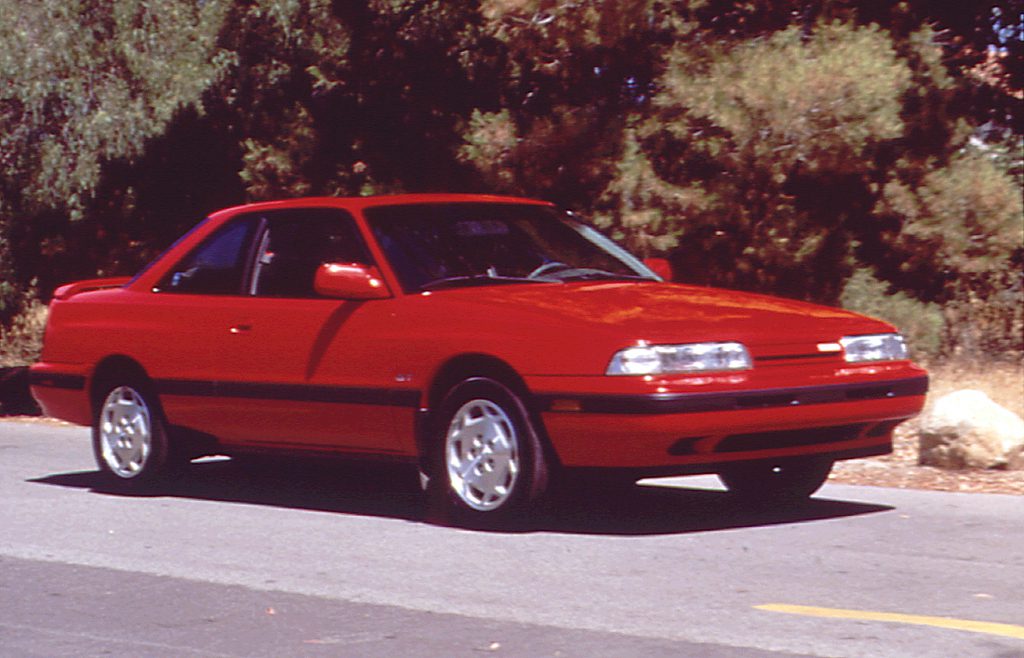 1992 Mazda MX-6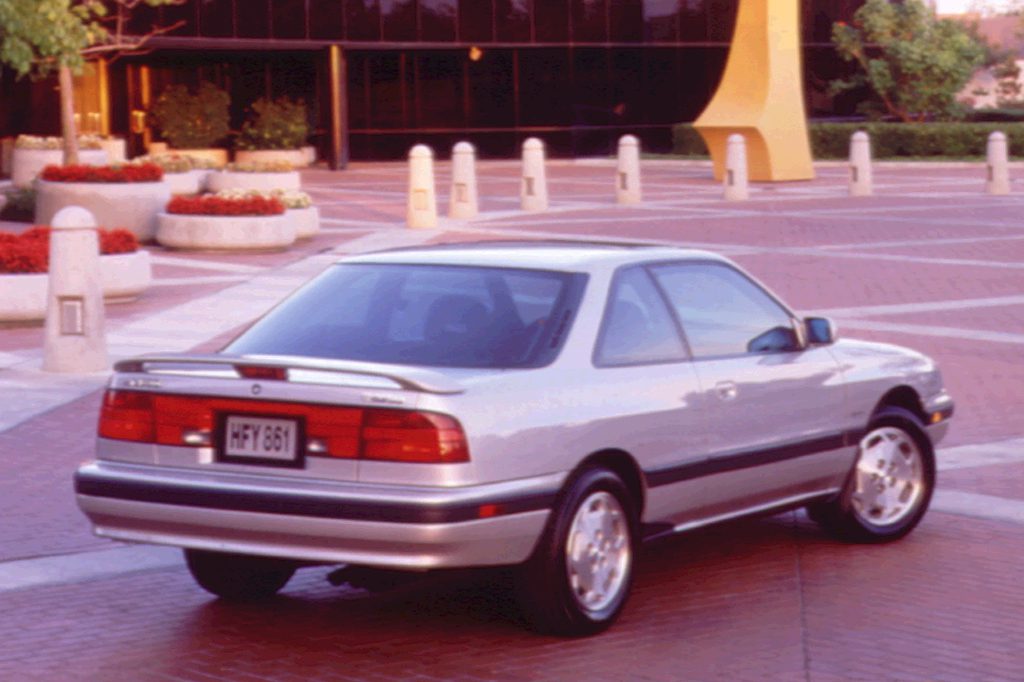 1990 Mazda MX-6 GT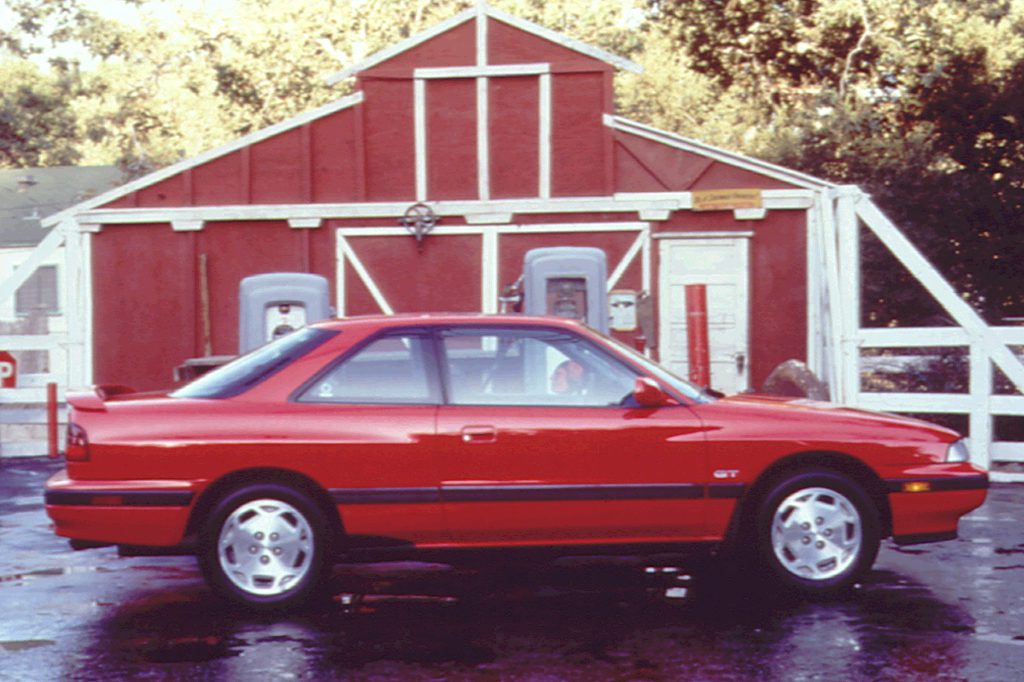 1991 Mazda MX-6 GT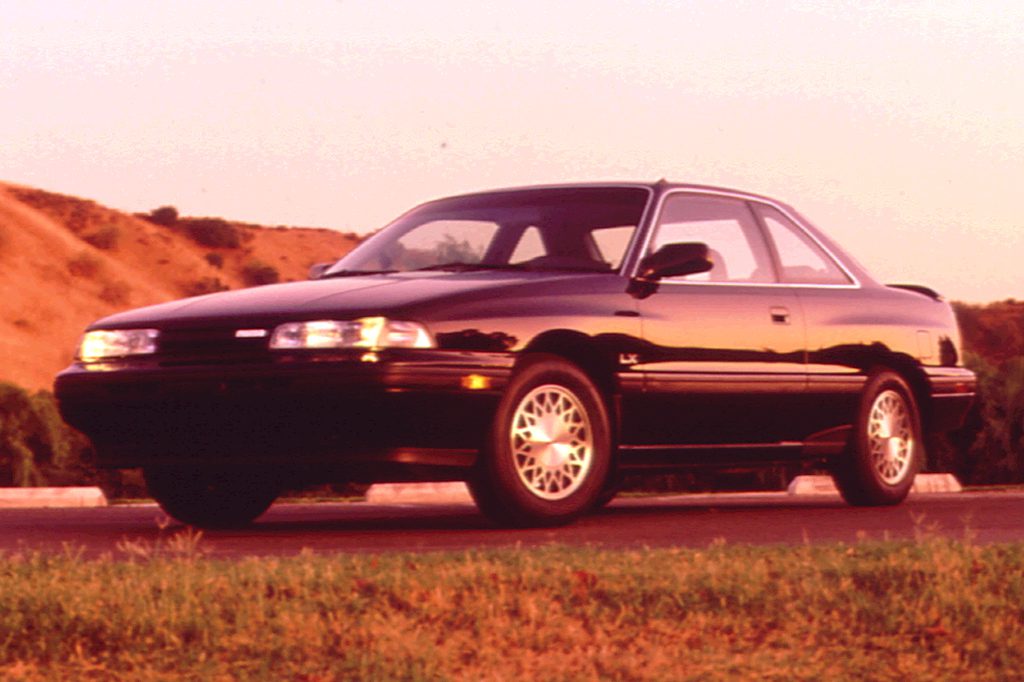 1990 Mazda MX-6 LX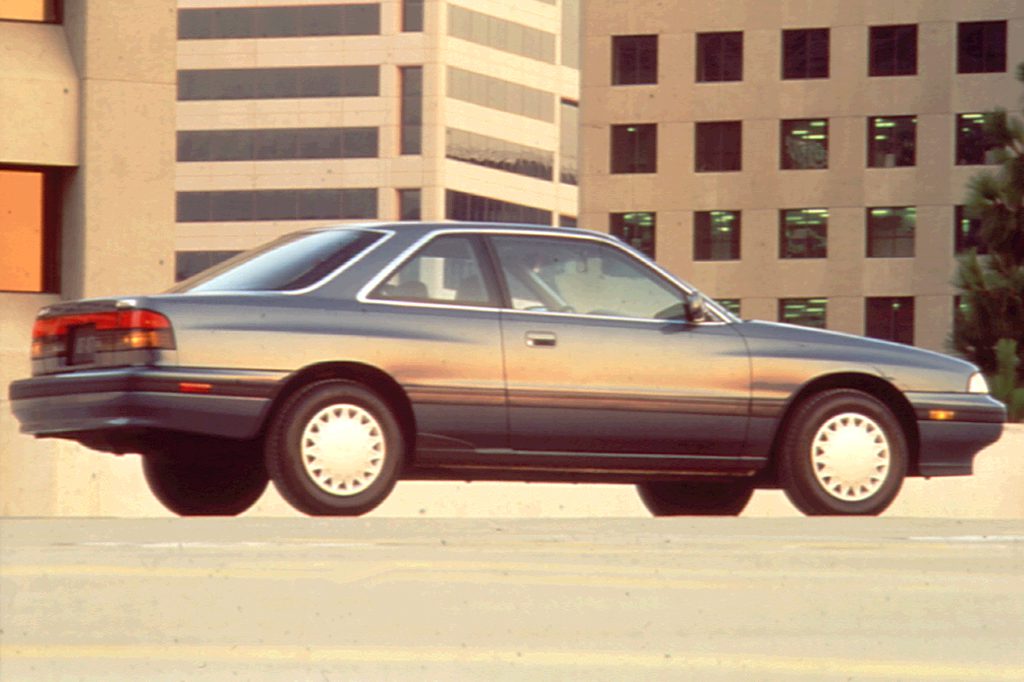 1991 Mazda MX-6 LX
Pros:

Acceleration (GT)
Optional antilock brakes
Fuel economy (110-horsepower engine)

Cons:

Automatic-transmission performance
Torque steer (GT)
All in all, this is a nicely refined rival to the 2-door Honda Accord or Toyota Camry, and also a better daily driver than a rear-drive Ford Mustang or Chevrolet Camaro.
Overview
Introduced for 1988, MX-6 was a 2-door version of the 626. MX-6 was also mechanically similar to the Ford Probe. Standard on the DX and LX was a 2.2-liter 4-cylinder engine that made 110 horsepower. A turbocharged version of the 4-cylinder, rated at 145 horsepower, went into the GT coupe. A 5-speed manual shift was standard and a 4-speed automatic optional. Four-wheel steering was installed in a small number of 1990 models. Antilock, all-disc braking was optional on the LX and GT coupes, but not available on the DX edition.
Yearly Updates
1991 MX-6
Four-wheel steering departed from the option list, but otherwise, Mazda's sport coupe was mechanically unaltered.
1992 MX-6
For its final season on the market in this form, the sport coupe again showed no significant change.