Sporty/performance car; Built in Japan
2-door convertible
2-door coupe
2-door coupe
longitudinal front-engine/rear-wheel drive
Good condition price range: $1,200 – $2,900*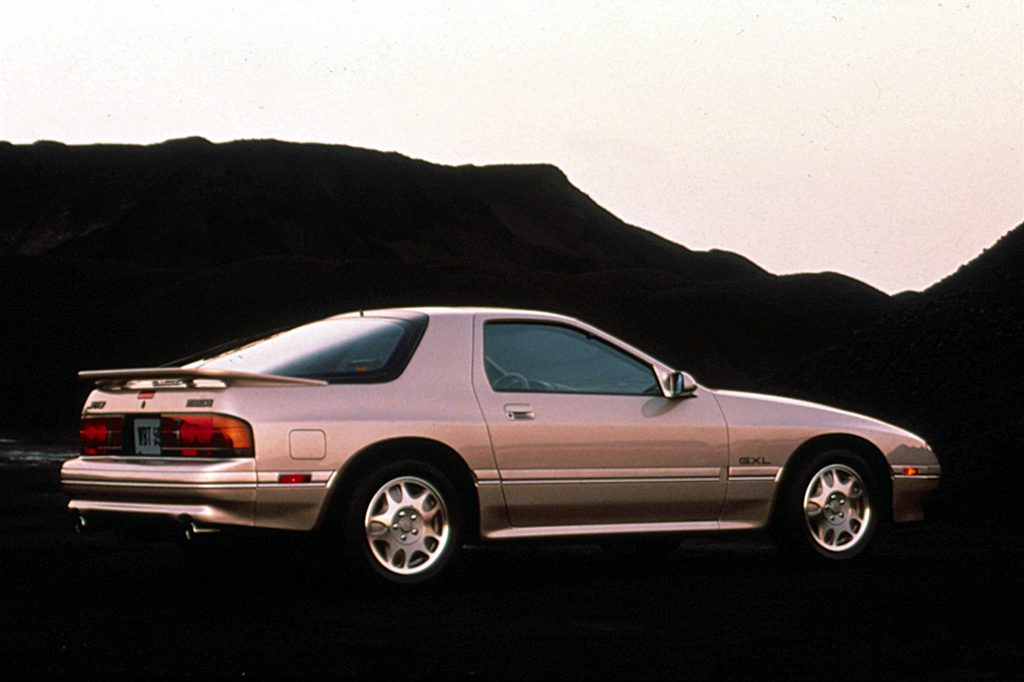 1990 Mazda RX-7 GXL 2-door hatchback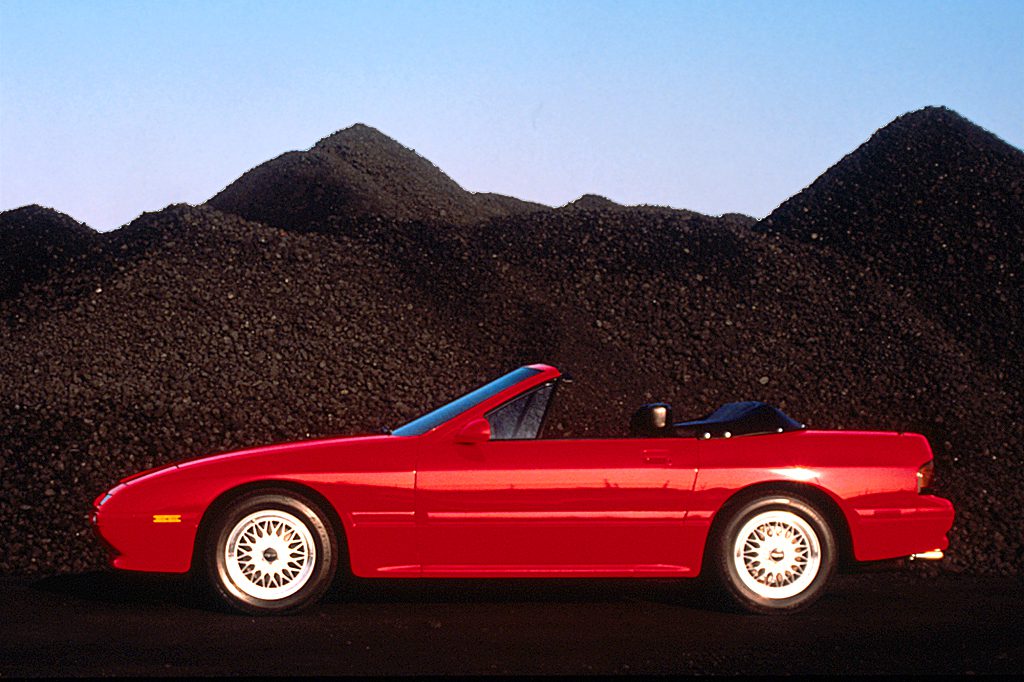 1990 Mazda RX-7 2-door convertible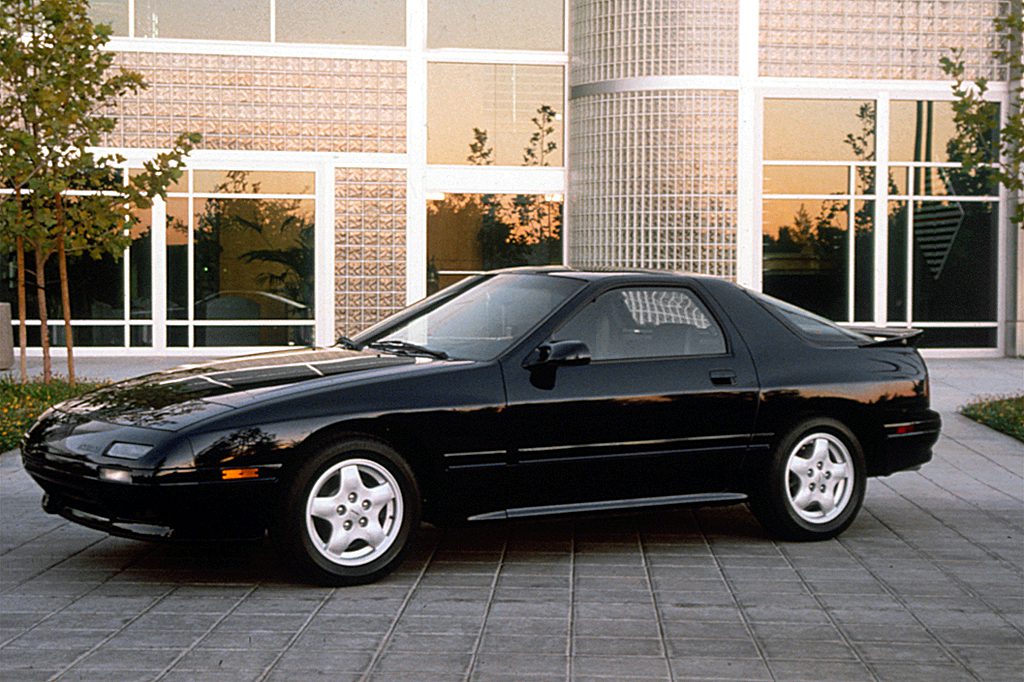 1991 Mazda RX-7 2-door hatchback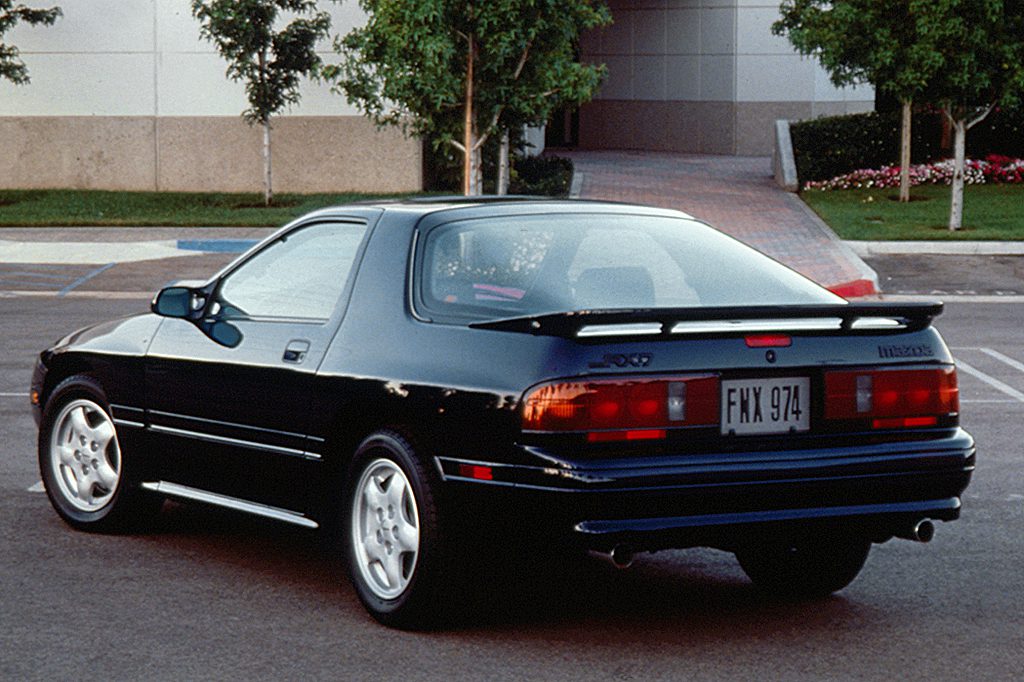 1991 Mazda RX-7 2-door hatchback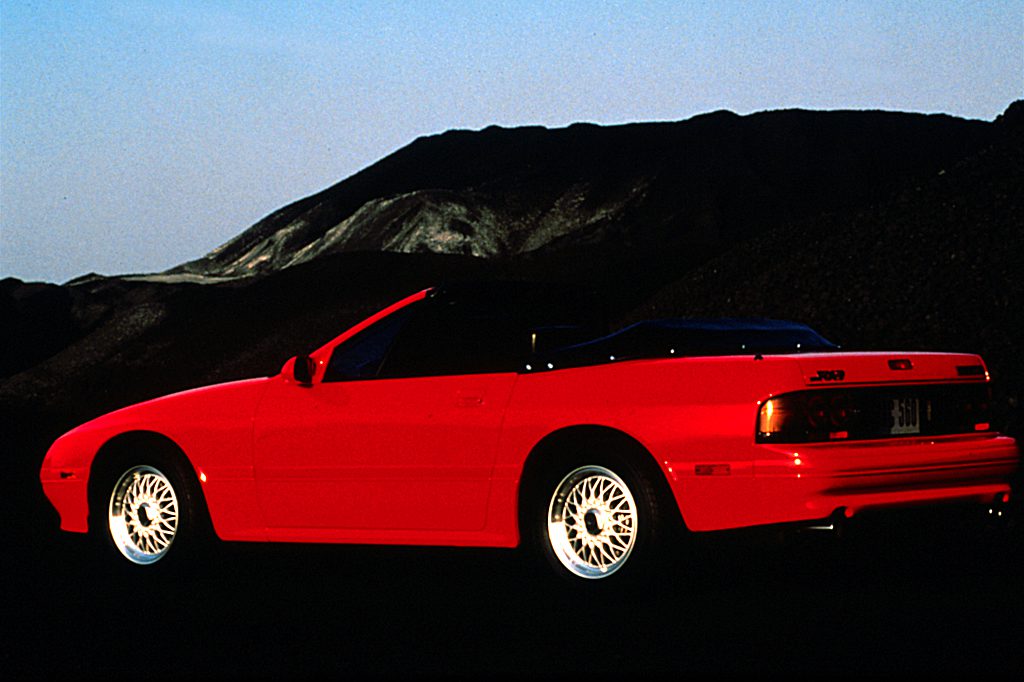 1990 Mazda RX-7 2-door convertible
Pros:

Acceleration
Antilock brakes (Turbo)
Handling

Cons:

Fuel economy
Passenger and cargo room
Ride
Sales began to sag for the RX-7 by the end of the 1980s, when Mazda's Miata 2-seater, with a conventional powertrain, went on sale as an early '90 model. Despite still-high prices, though, an RX-7 stacks up well against the competition of its time.
Overview
Back in the 1970s, Mazda had virtually initiated the marketing of rotary-engined automobiles. By 1990, the sole remaining example in the U.S. market was the rear-drive RX-7 sports car, having been redesigned for 1986. Cosmetic freshening and mechanical improvements took place during the 1989 model year, so the 1990 model was essentially a carryover, except for adding a driver's airbag to the convertible.
The 1990 lineup included GTU, GTU S, and GXL hatchback 2-passenger coupes, a GXL 2+2 hatchback (with a back seat), plus a Turbo coupe and a convertible. All RX-7 models with a 1.3-liter rotary engine. Only the regular hatchback coupe could be turbocharged. The normally aspirated version of the twin-rotor engine was rated at 160 horsepower. Turbos produced 200 horsepower. A 5-speed manual transmission was standard; 4-speed automatic optional, except for the Turbo which was manual shift only. All-disc brakes were standard. Antilock brakes were offered only on the Turbo, where they were standard. A driver's airbag was installed only on convertibles; others had motorized seatbelts.
Yearly Updates
1991 RX-7
GTU, GTU S, and GXL model designations were abandoned for 1991, leaving Mazda's rotary-engined sports car with a single trim level. The slow-selling 2+2 coupe was dropped too, leaving only the 2-passenger hatchback coupe and convertible. Only the coupe was available in Turbo form. Mazda's option list dwindled, as accessories were grouped into two packages. Air conditioning was standard on all models.
1992 RX-7
Scheduled for replacement by a redesigned model early in 1992, there was no official '92 model. Dealers continued to sell the 1991 versions.