Sporty/performance car; Built in USA
2-door convertible
2-door hatchback
longitudinal front-engine/rear-wheel drive
Good condition price range: $1,000 – $3,300*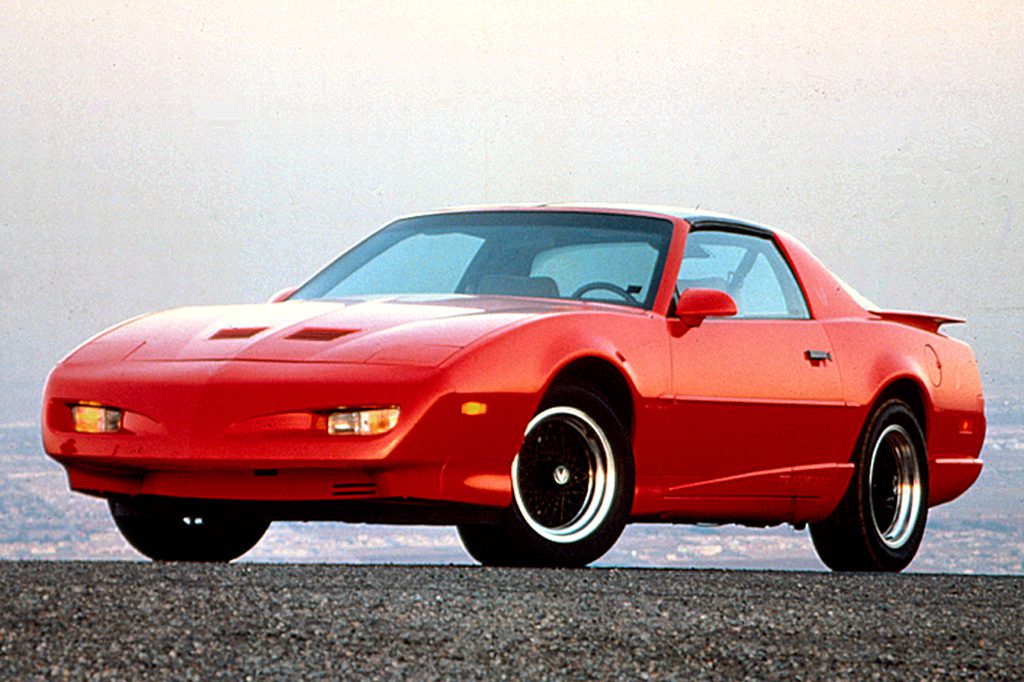 1991 Pontiac Firebird Trans Am 2-door hatchback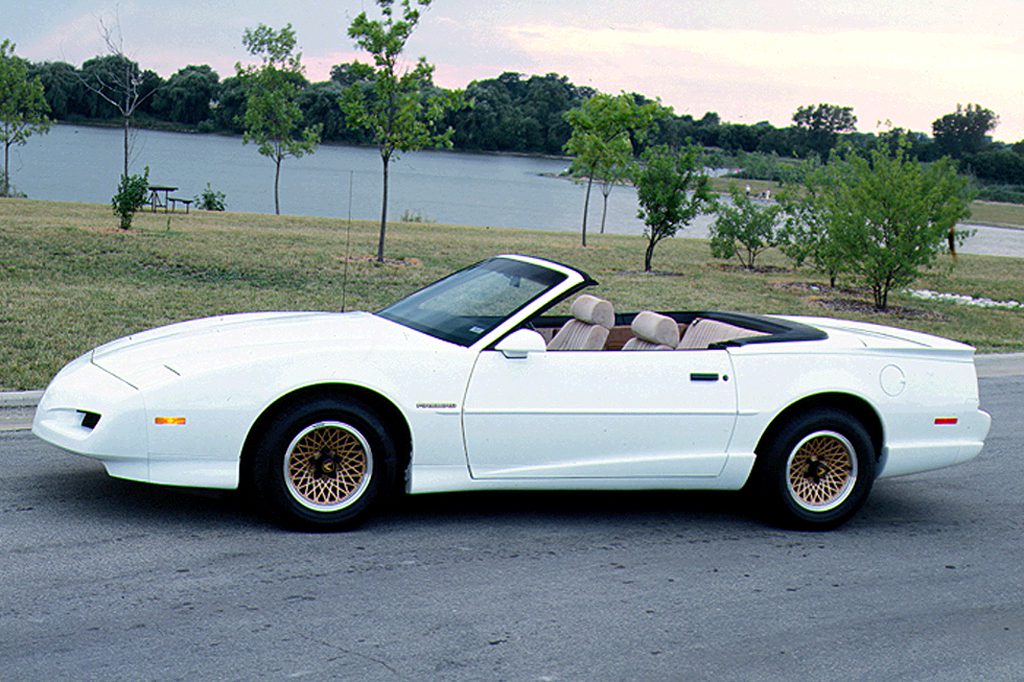 1991 Pontiac Firebird 2-door convertible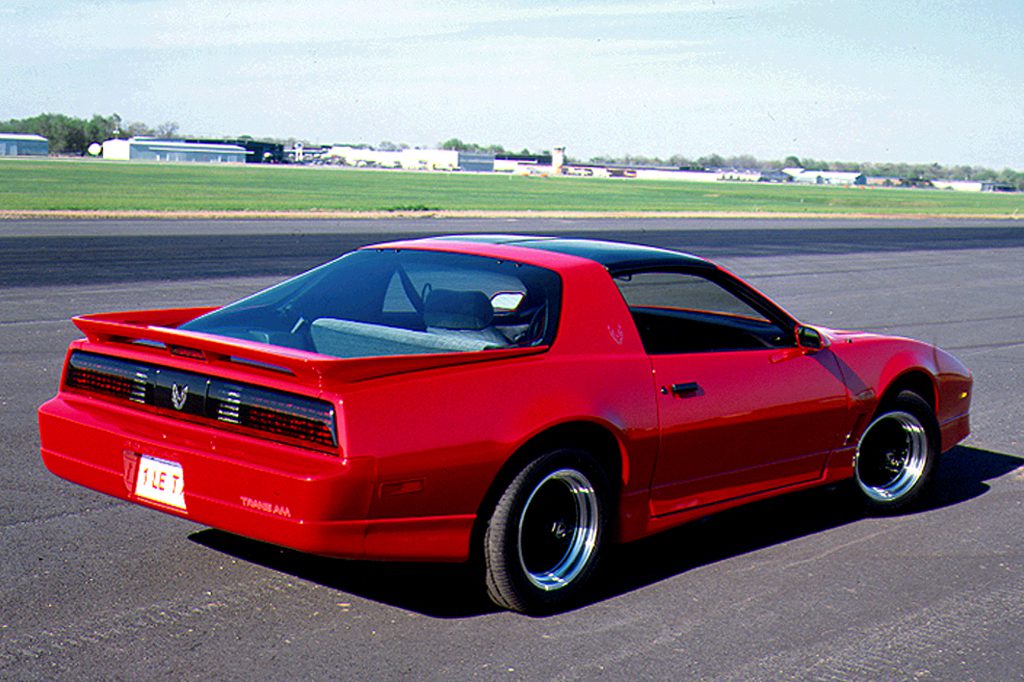 1990 Pontiac Firebird Trans Am 2-door hatchback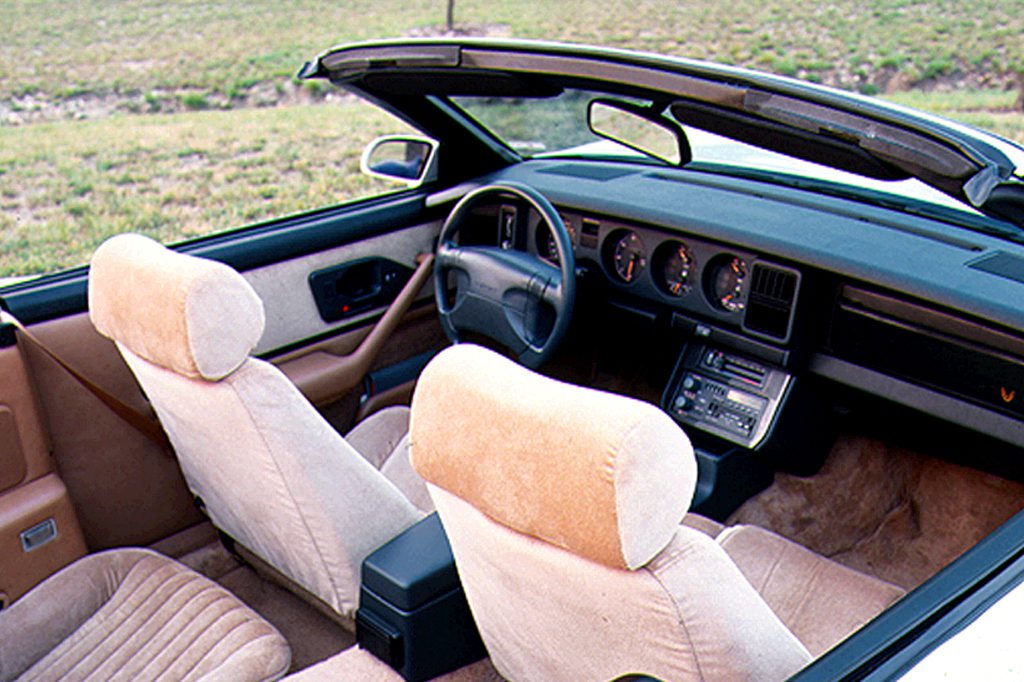 1991 Pontiac Firebird 2-door convertible interior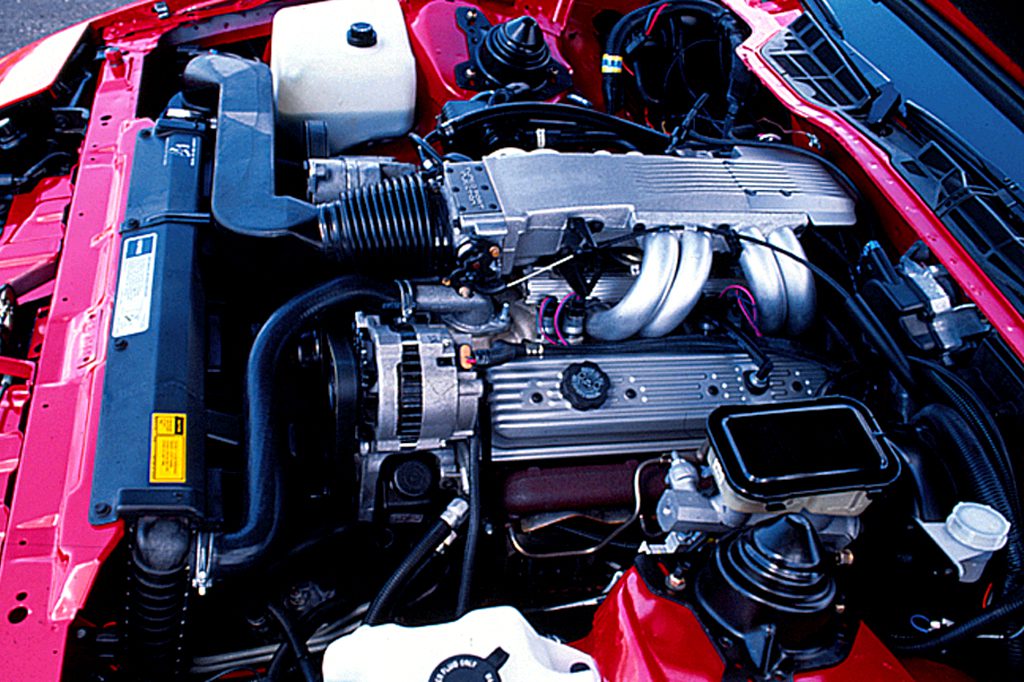 1990 Pontiac Firebird Trans Am V-8 engine
Pros:

Acceleration (V8)
Handling

Cons:

Fuel economy
Wet-weather traction
Passenger room (rear)
Ride
Firebirds can deliver plenty of performance, and the ragtops certainly have eye-appeal, but you'll pay a high price–in high insurance premiums to start with, followed by the lack of comfort and poor fuel economy.
Overview
A restyled Firebird (and similar Chevy Camaro) went on sale in spring 1990 as an early 1991 model. The new rear-drive Firebird was mechanically unchanged, but sported new front and rear fascias, smaller retractable headlamps, and a restyled rear spoiler. Firebird was available in both 2-door hatchback and convertible form with four engines. They included a 140-horsepower 3.1-liter V6, a 170-horsepower 5.0-liter V8, a 200-horsepower 5.0-liter V8, and a 235-horsepower 5.7-liter V8. The 5.7 V8 came only with an automatic transmission, while the other engines offered both an automatic and a 5-speed manual gearbox. A driver-side airbag was standard on all Firebirds, but antilock brakes were not offered.
Yearly Updates
1991 Firebird
New for the base model is a Sport Appearance Package that mimics the look of the pricey Trans Am/GTA. Also, Trans Am models trade last year's standard 15-inch tires for 16s, mounted on the GTA's lacy spoke wheels. Both the 5.0-liter V8 and the 5.7-liter V8 provide more performance, adding five more horsepower than last year. But that's only a start. A new Street Legal Performance package for the 5.7 and high-output 5.0-liter V8s provide up to 50 additional horsepower.
1992 Firebird
Very little changes for Pontiac's 2+2 rear-drive sports coupe as it awaits a redesigned 1993 model.