Compact car; Built in Mexico, Germany
2-door coupe
2-door hatchback
4-door hatchback
4-door sedan
transverse front-engine/front-wheel drive
Good condition price range: $1,000 – $2,200*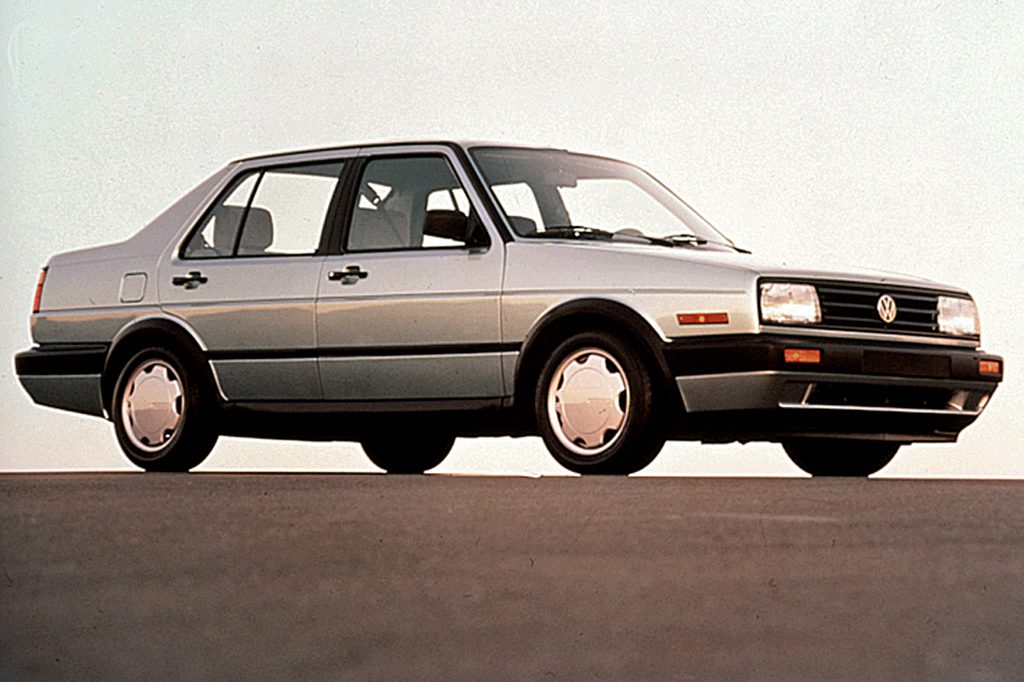 1991 Volkswagen Jetta Carat 4-door sedan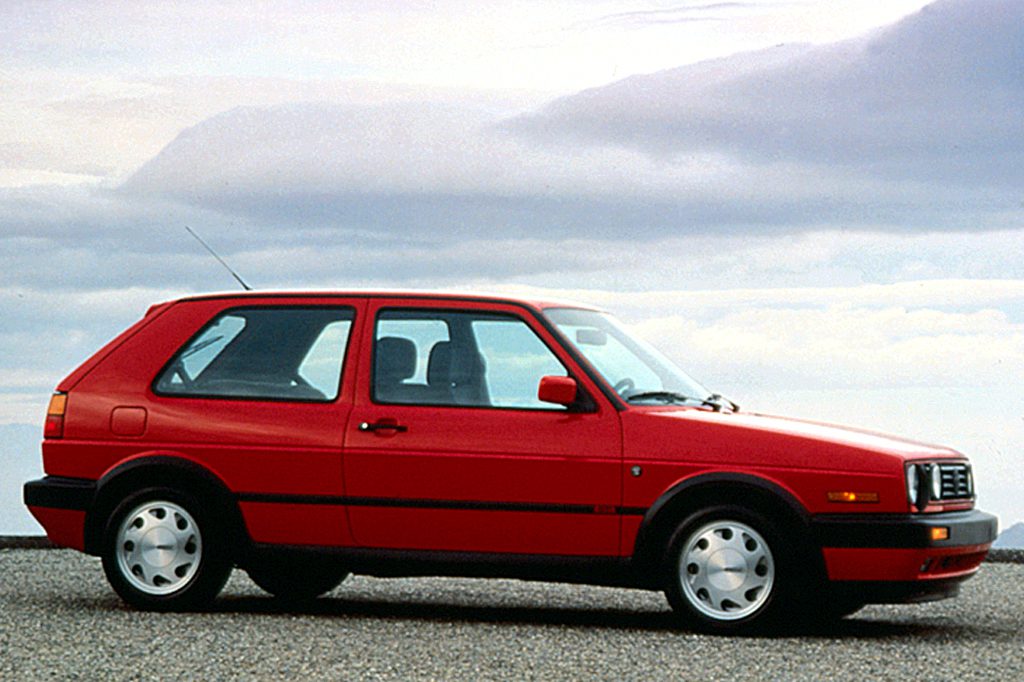 19901/2 Volkswagen GTI 2-door hatchback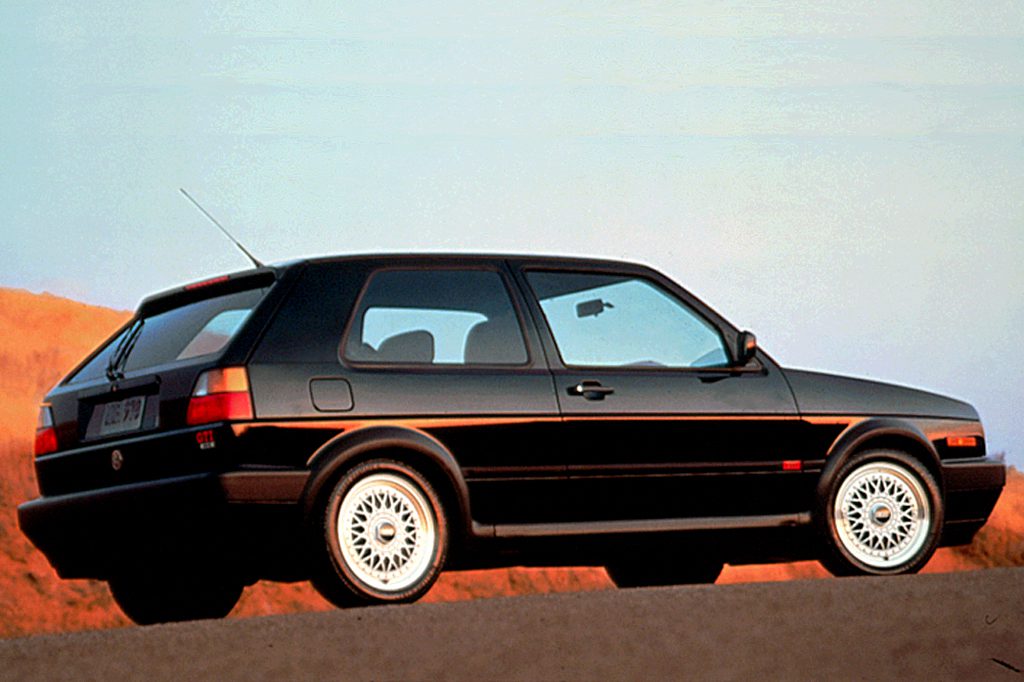 1991 Volkswagen GTI 16-Valve 2-door hatchback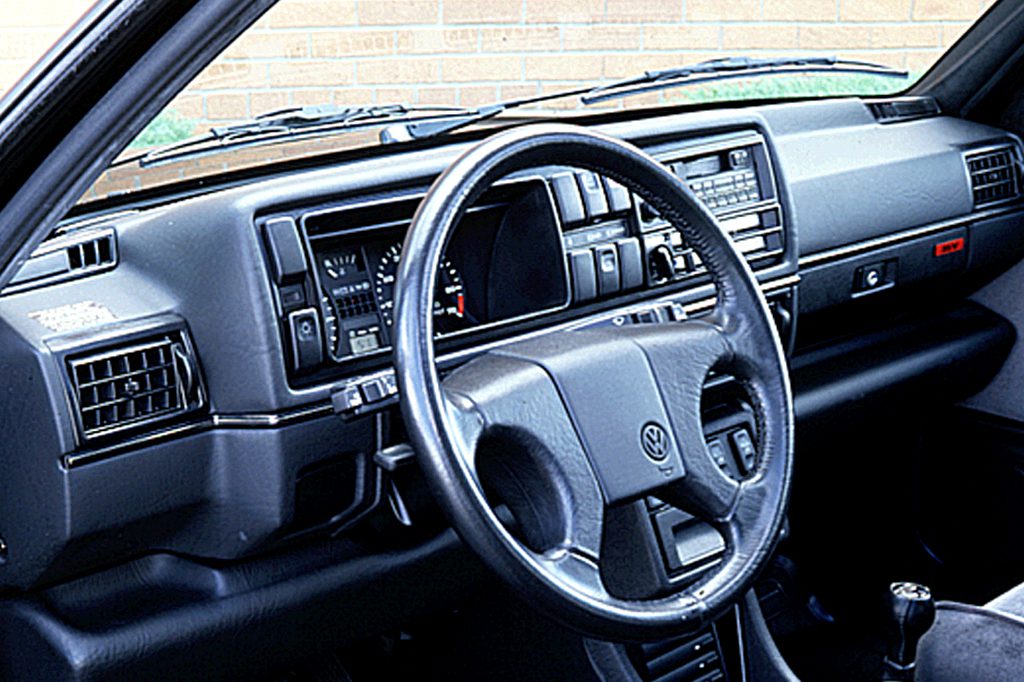 1990 Volkswagen Jetta interior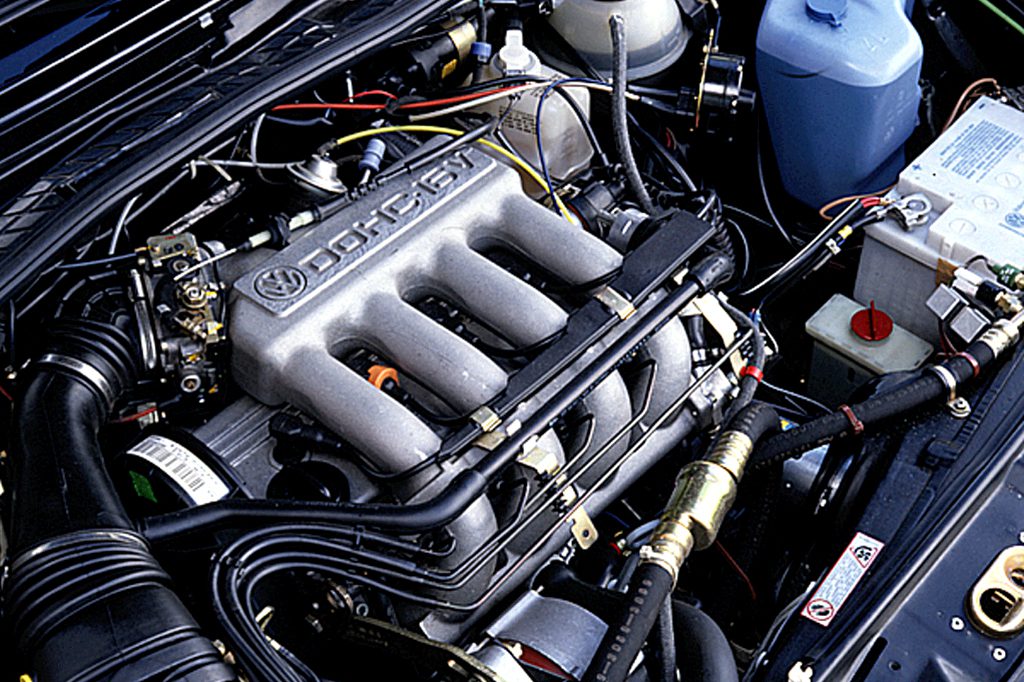 1990 Volkswagen Jetta 2.0-liter 16-valve engine
Pros:

Cargo room
Maneuverability
Steering/handling

Cons:

Automatic-transmission performance
Noise
Neither the Golf nor the Jetta is likely to win any beauty contests. However, they are very roomy, economical cars that deliver European performance at a reasonable price.
Overview
Both the Golf hatchback and the Jetta's 2-door and 4-door sedans had been restyled in 1985, adding more interior space. For 1990, the Golf/Jetta lineup consisted of 2- and 4-door Golf hatchbacks models in GL trim, plus the sporty GTI model. Volkswagen's Jetta line consisted of 2-door and 4-door sedans in GL, Carat, and GLI trim levels. The entry-level Golf GL and Jetta GL models were powered by a 100-horsepower 1.8-liter 4-cylinder. Slotted above the GL models were the Jetta Carat 4-door sedan and Golf GTI 8V 2-door hatchback, both with a 105-horsepower 1.8-liter. The two flagship models were the Jetta GLI and the GTI. For 1990, only the GLI came equipped with the 16-valve, twin-cam 2.0-liter engine. It delivered 134 horsepower, and came only with a 5-speed manual. Both of the 1.8-liter engines could be mated to either a 5-speed manual or a 3-speed automatic. Rounding out the lineup was the Jetta GL Diesel, available only as a 4-door with a 5-speed manual.
Yearly Updates
1991 Golf/Jetta
The overdue debut of the 2.0-liter Golf GTI 16V makes news for 1991. Use of the 5-speed manual transmission is mandatory with the new 134-horsepower VW engine.
1992 Golf/Jetta
The Jetta's 2-door body style is dropped for '92, and the new 59-horsepower, 1.6-liter ECOdiesel engine arrives to power the Jetta GL Diesel model. The new unit replaces last year's normally aspirated 52-horsepower diesel. And finally, VW joins the rest of the universe and rewires the radios in the Golf/Jetta models so they turn off when the ignition is switched off.