Compact pickup truck; Built in USA
ext. cab
reg. cab long bed
reg. cab short bed
longitudinal front-engine/rear- or 4-wheel drive
Good condition price range: $1,000 – $2,100*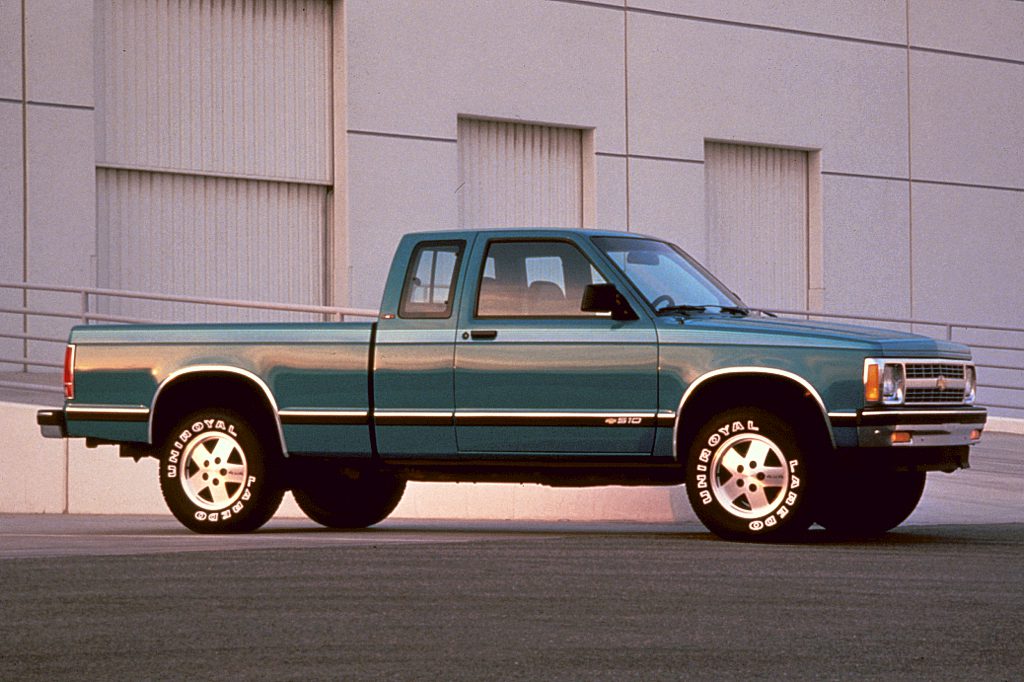 1991 Chevrolet S10 extended cab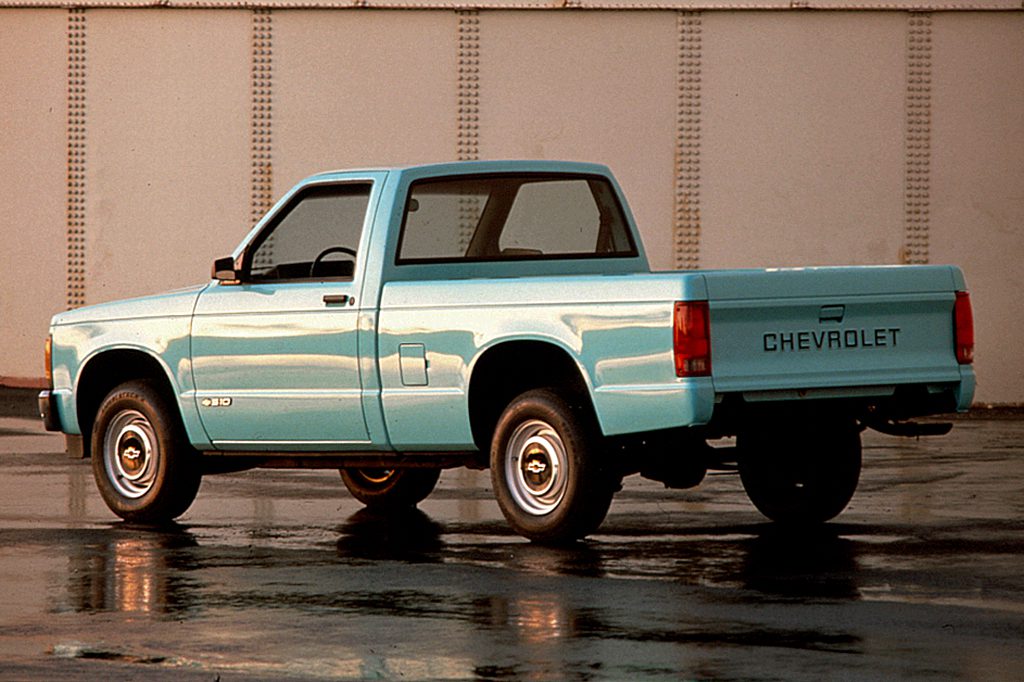 1991 Chevrolet S10 regular cab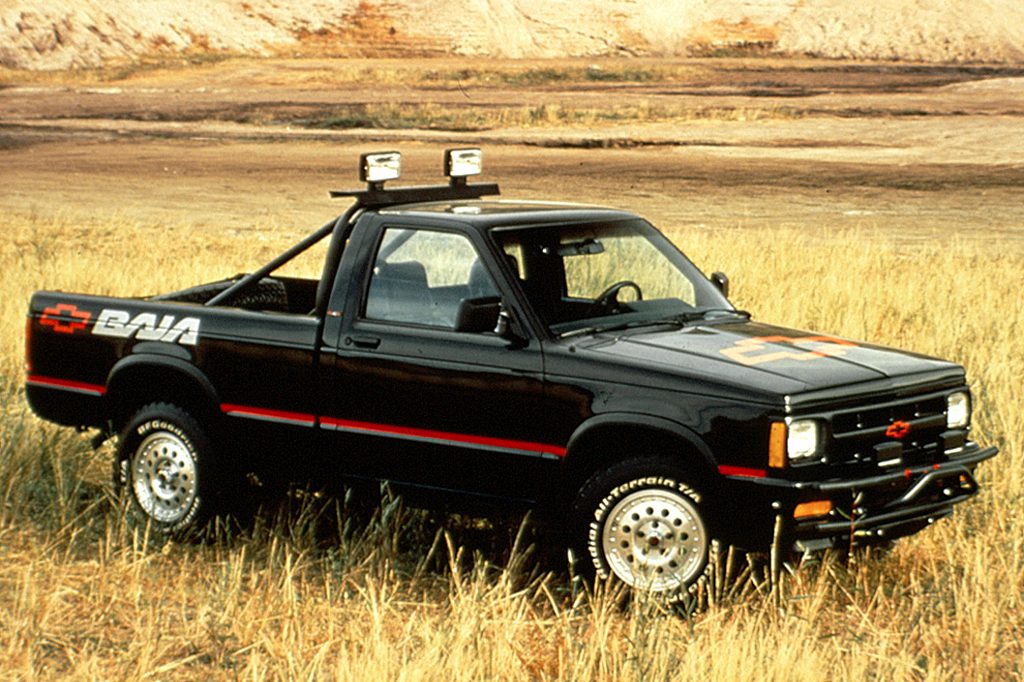 1991 Chevrolet S10 Baja regular cab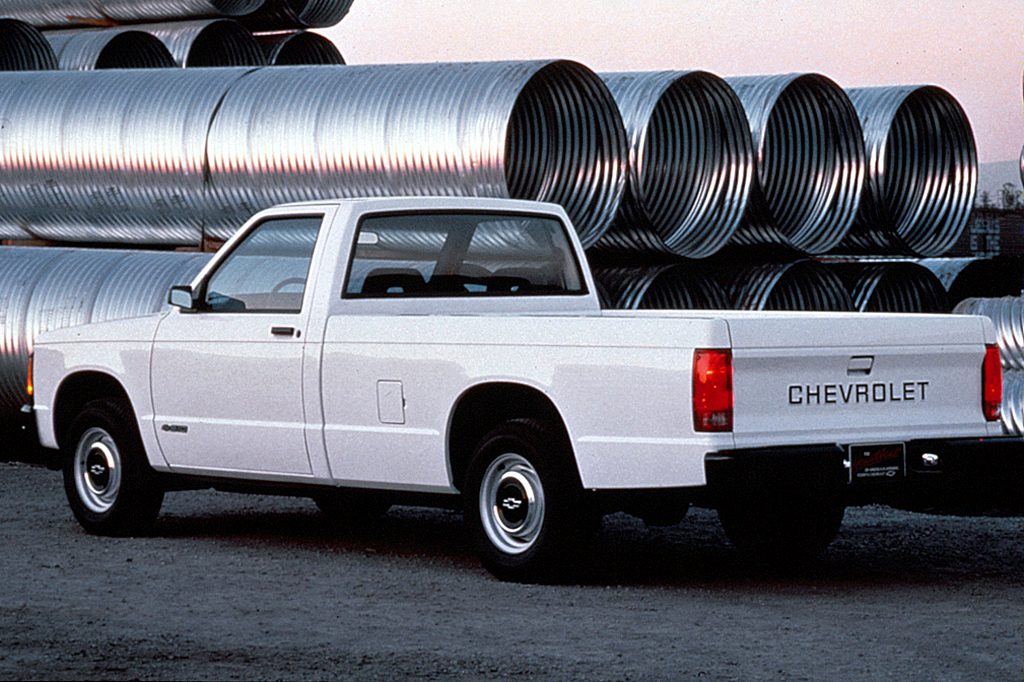 1992 Chevrolet S10 regular cab long bed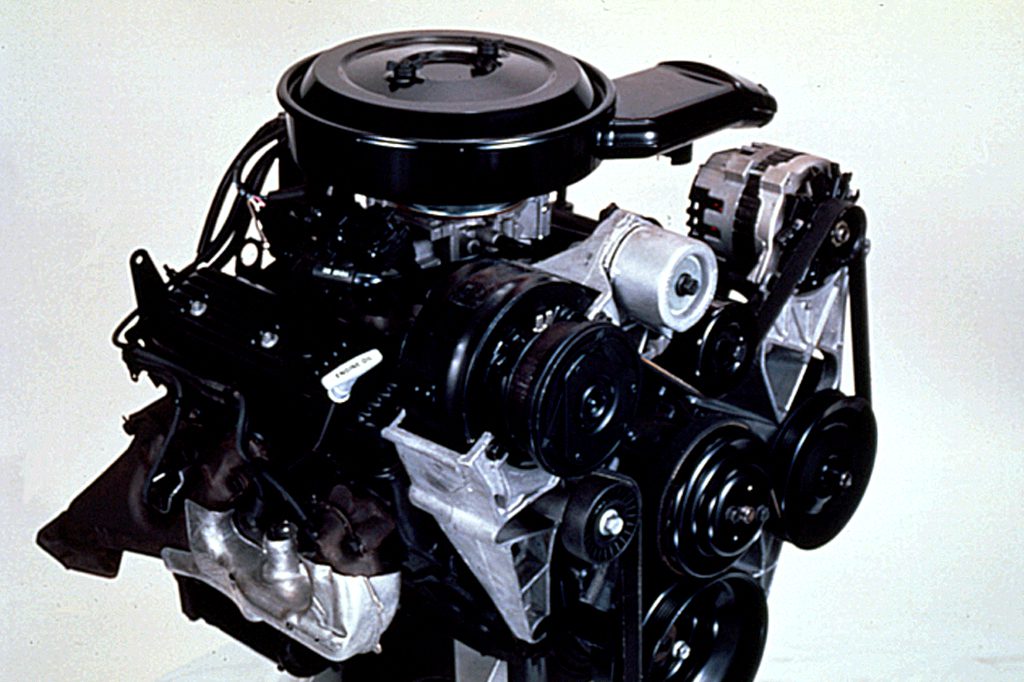 1993 Chevrolet S10 4.3-liter V-6 engine
Pros:
Cons:

Acceleration (4-cylinder)
Control layout
Popular for both work and play, S10 pickups score well against their natural rival, the Ford Ranger, and the availability of the 4.3-liter V6 engine placed the S10 a step ahead of its competition.
Overview
Identical except for badging, Chevrolet S10 and GMC S15 compact pickups held 4-cylinder or V6 engines. On-demand, part-time 4-wheel drive was available on all three sizes: short bed (108.3-inch wheelbase and 6-foot cargo bed), long bed (118-inch wheelbase and 7.5-foot bed), or extended cab (123-inch wheelbase and 6-foot bed). A 3-place bench seat was standard, with bucket seats optional. Extended-cab models also have two folding rear jump seats. Rear-wheel antilock braking had arrived for 1989. An optional electronic instrument cluster used vacuum-fluorescent displays.
Yearly Updates
1991 S10 Pickup
Facelifted as early '91 models, the S10 pickups had a new grille, wheels, bodyside moldings, and bumper rub strips. Suspension revisions aimed to improve ride quality. Later in 1991, the base 4-cylinder engine added power. GMC replaced the S15 badge on its version with a Sonoma designation this year.
1992 S10 Pickup
Optional pushbutton shifting now was available on 4WD models. Adjustable head restraints were installed on bench seats. Steering wheels had a new 4-spoke design, and the standard speedometer abandoned its hockey-stick shape.
1993 S10 Pickup
Automatic transmissions added electronic shift controls, including a feature that allows second-gear starts for better traction on slippery surfaces. Any model with bucket seats might now be equipped with a central console. The 4.3-liter engine gained an internal balance shaft to reduce vibration.