Premium large car; Built in USA
4-door sedan
4-door sedan
transverse front-engine/front-wheel drive
Good condition price range: $1,000 – $1,700*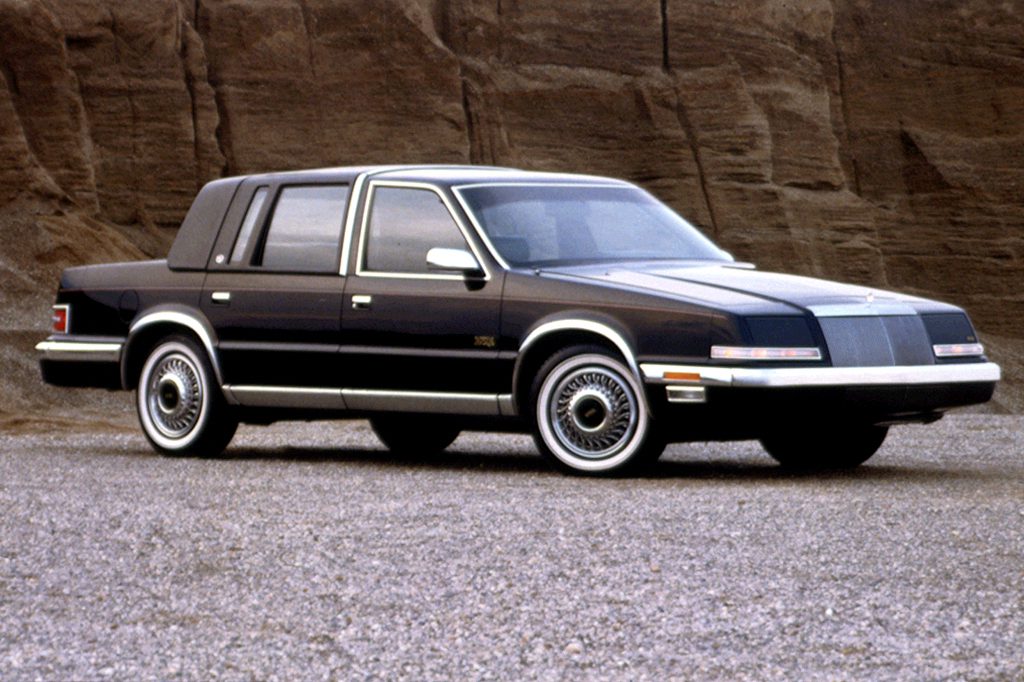 1990 Chrysler Imperial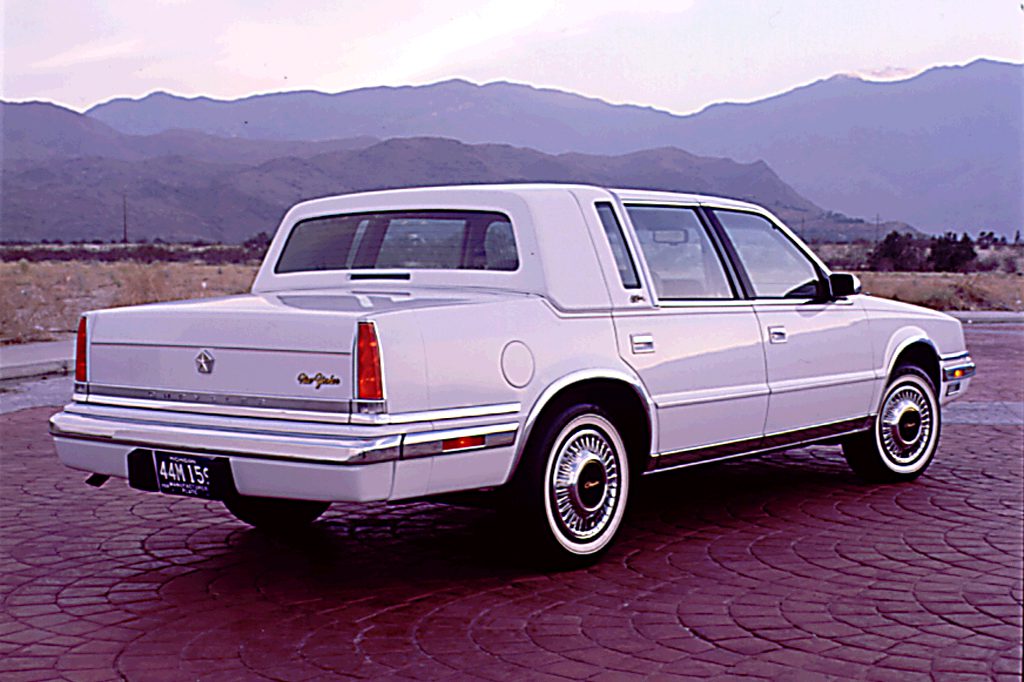 1990 Chrysler New Yorker Fifth Avenue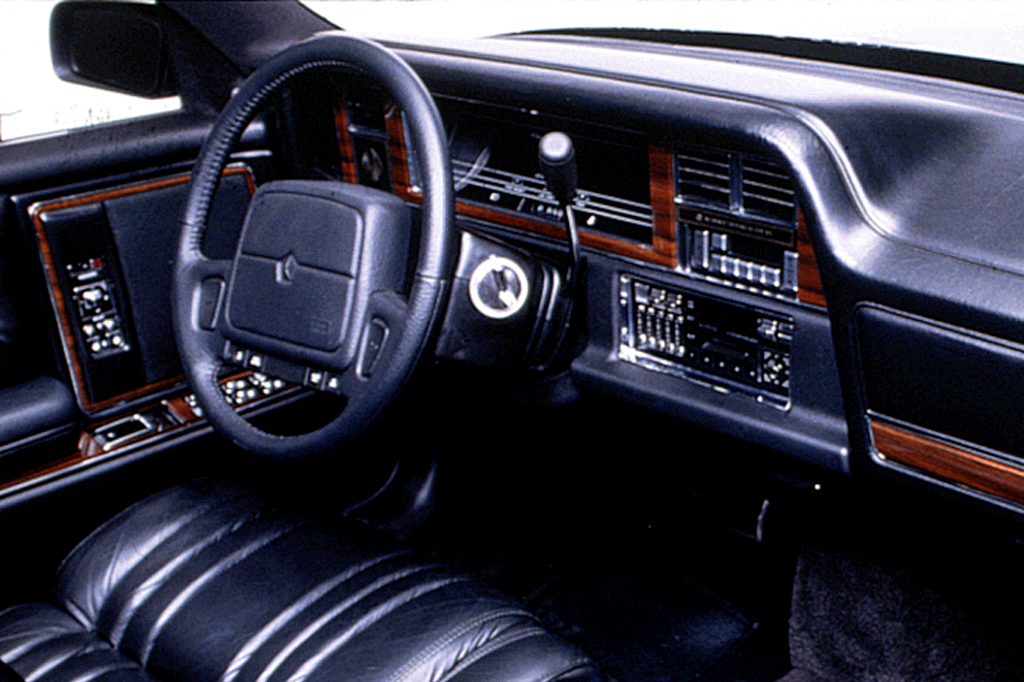 1990 Chrysler New Yorker Imperial interior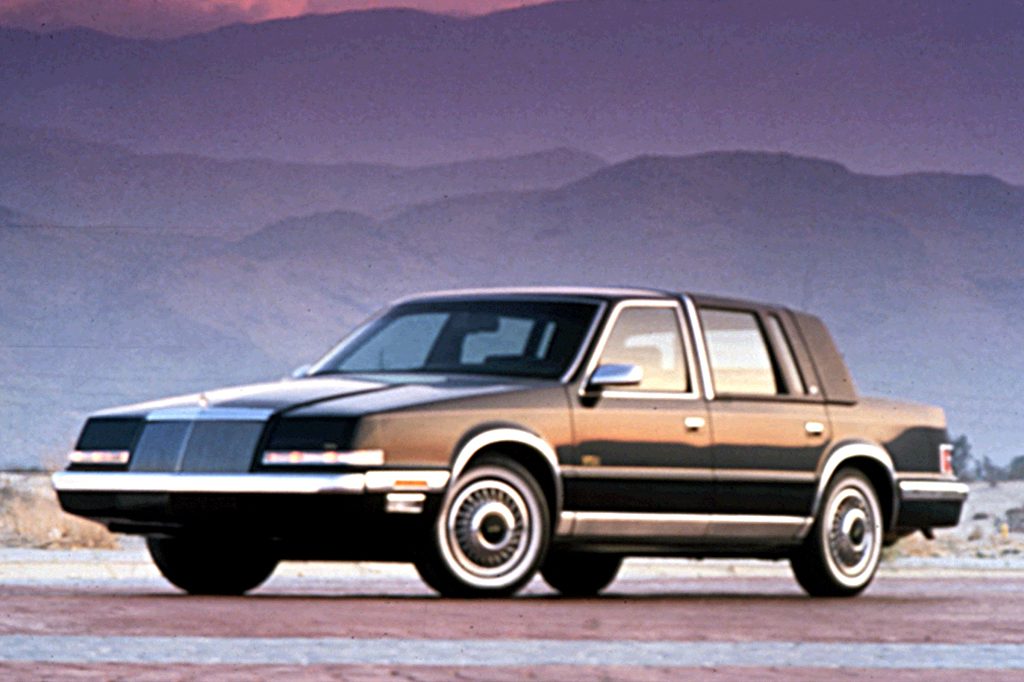 1991 Chrysler Imperial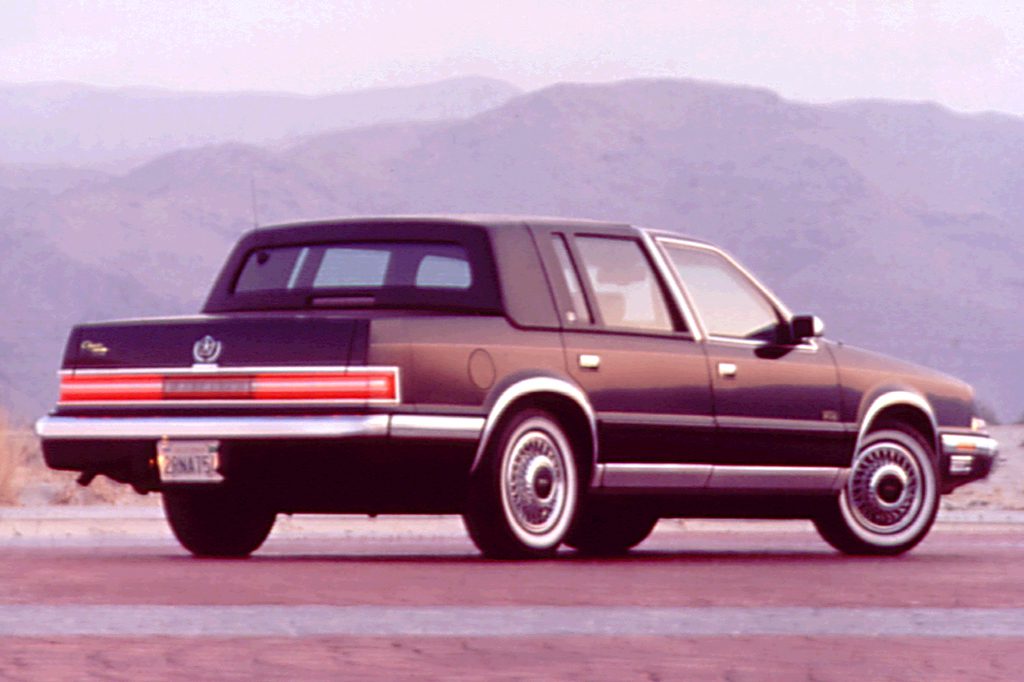 1992 Chrysler Imperial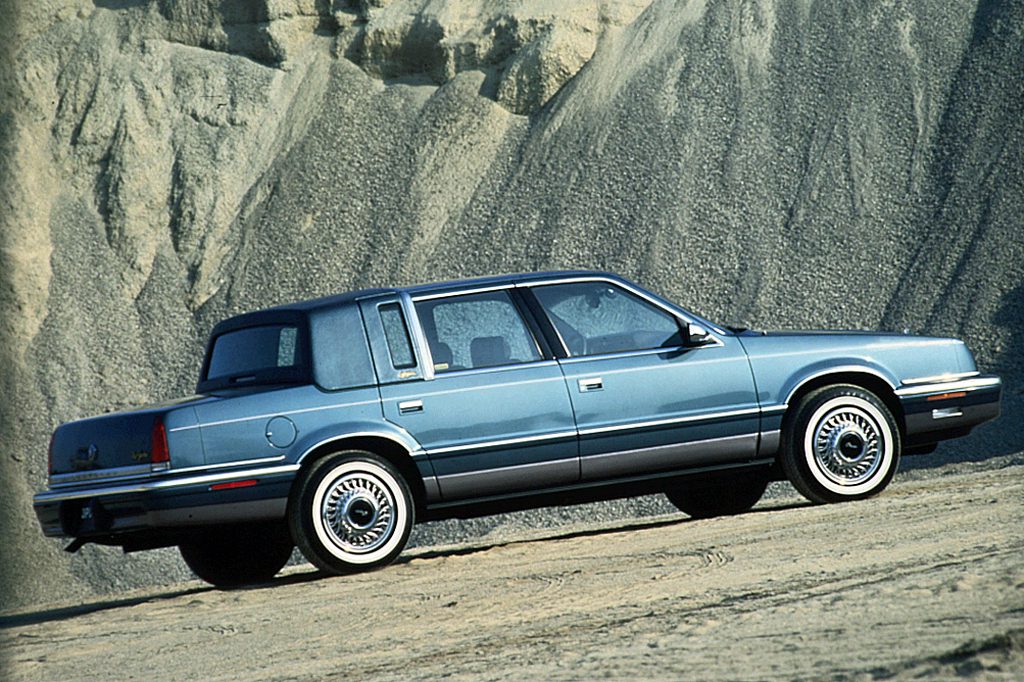 1993 Chrysler New Yorker 5th Avenue
Pros:

Antilock brakes (Imperials and some Fifth Avenues)
Cargo room

Cons:

Automatic-transmission performance
Engine noise
Shoulder room
Ride/handling
Truth be told, there's little to recommend an Imperial or New Yorker over likely rivals, unless the price is really right.
Overview
Stretching the basic front-drive New Yorker's platform by five inches produced twin luxury models, introduced for the 1990 season. Imperial was the showboat "flagship" of the new full-size 4-door sedan duo, four inches longer than the New Yorker overall but on the same wheelbase. The difference in length is mainly in the body's front and rear overhang. In their first year, each model carried a 147-horsepower, 3.3-liter V6 with 4-speed automatic transmission. Both cars were well-equipped, including highline trim inside and out, automatic rear load leveling, power windows and door locks, heated power mirrors, and an automatic climate-control system.
Yearly Updates
1991 Imperial/New Yorker Fifth Avenue
A bigger (3.8-liter) V6 engine became standard in the '91 Imperial (optional in Fifth Avenue), with a slight horsepower increase but yielding considerably more torque. Imperials got standard cloth upholstery this year, losing the former leather. The Fifth Avenue's air conditioner got manual instead of automatic controls, and its steering wheel lost the former leather wrapping.
1992 Imperial/New Yorker Fifth Avenue
Revised front/rear styling gave the Fifth Avenue a slightly rounded nose and tail, with a new hood, grille, and headlamps. In contrast, the Imperial kept its straight-edged appearance.
1993 Imperial/New Yorker Fifth Avenue
Minor equipment changes were seen on both luxury sedans, as they faced their final season, replaced by the new Concorde (and later, a completely different Concorde-based New Yorker).