Premium large car; Built in USA
transverse front-engine/front-wheel drive
Good condition price range: $1,000 – $1,600*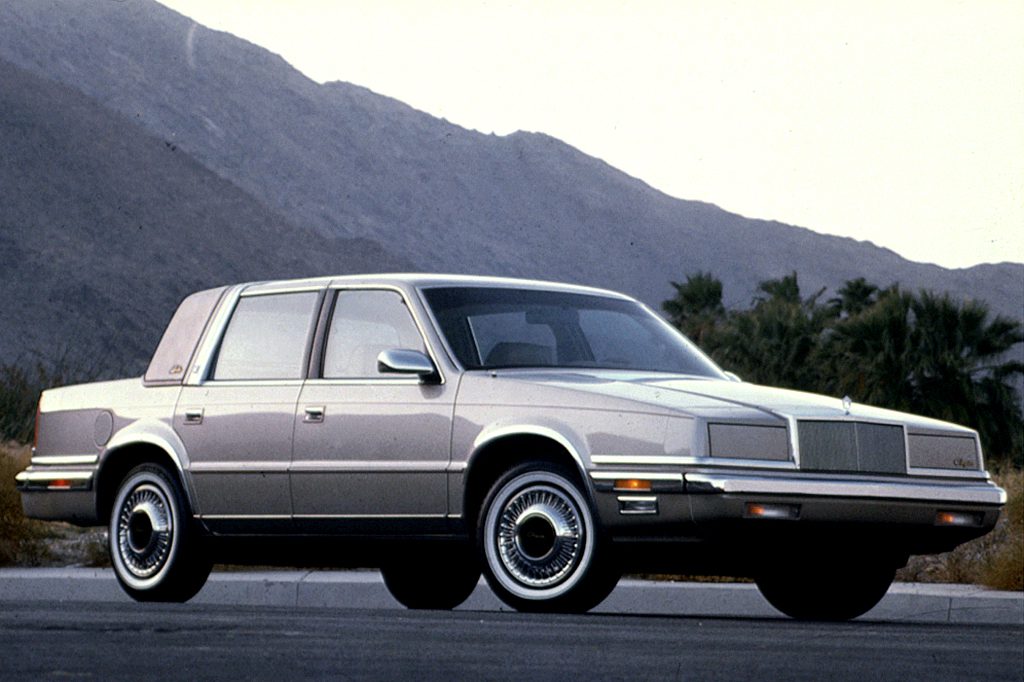 1990 Chrysler New Yorker Landau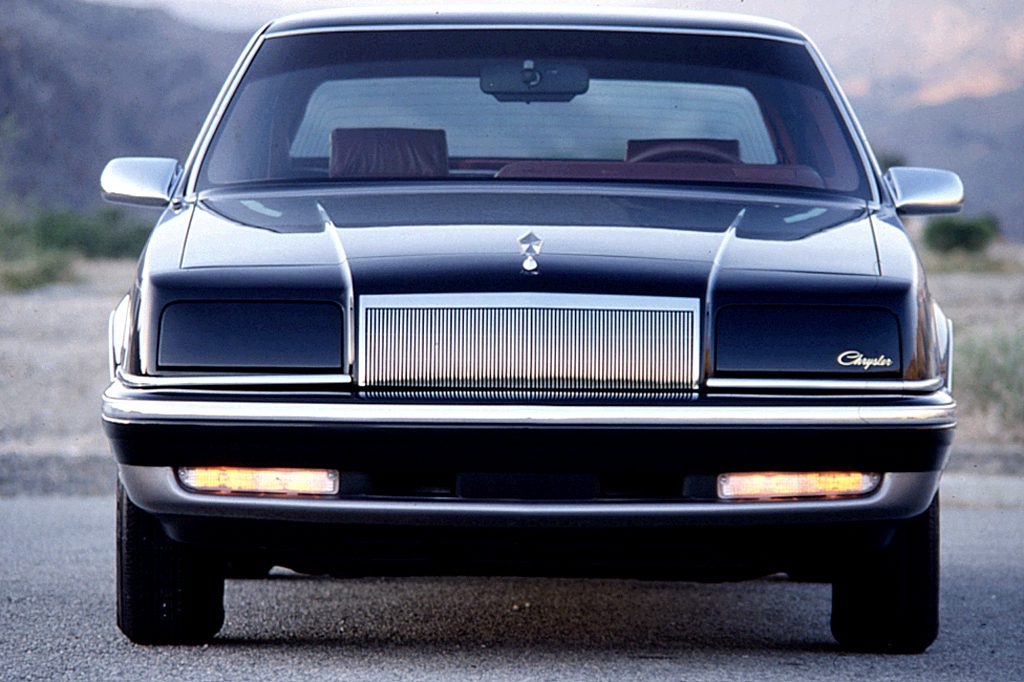 1990 Chrysler New Yorker 5th Avenue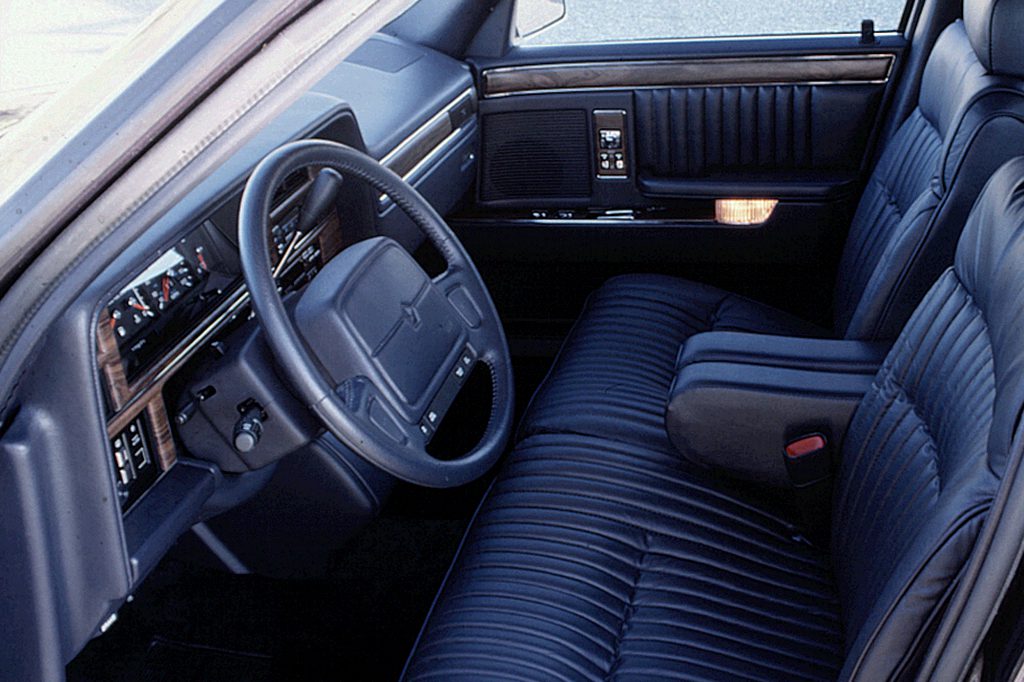 1992 Chrysler New Yorker Salon interior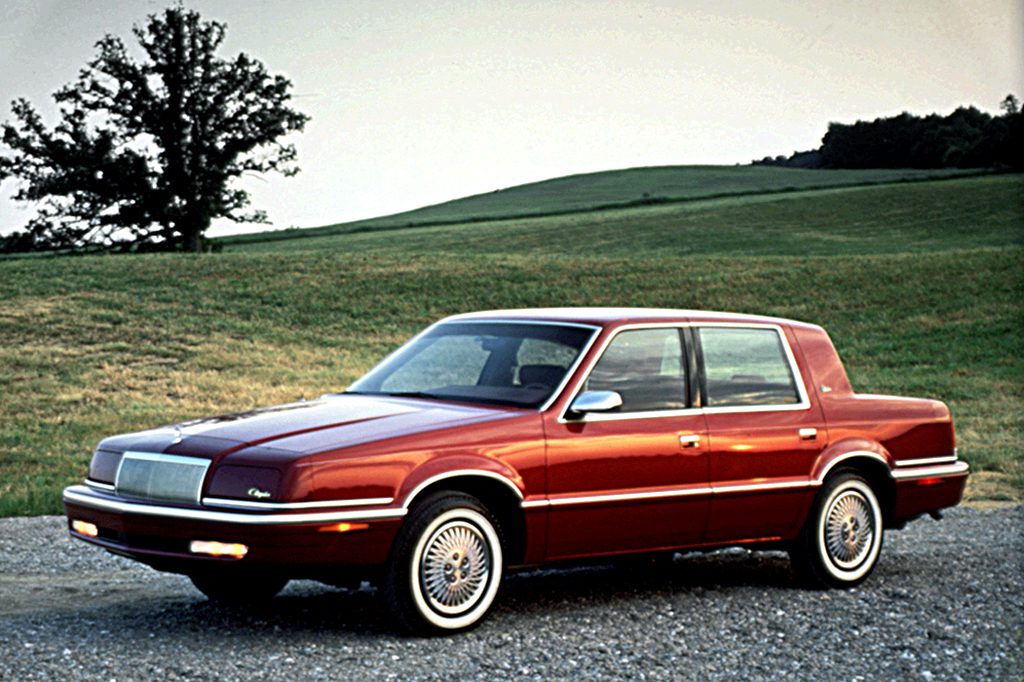 1993 Chrysler New Yorker Salon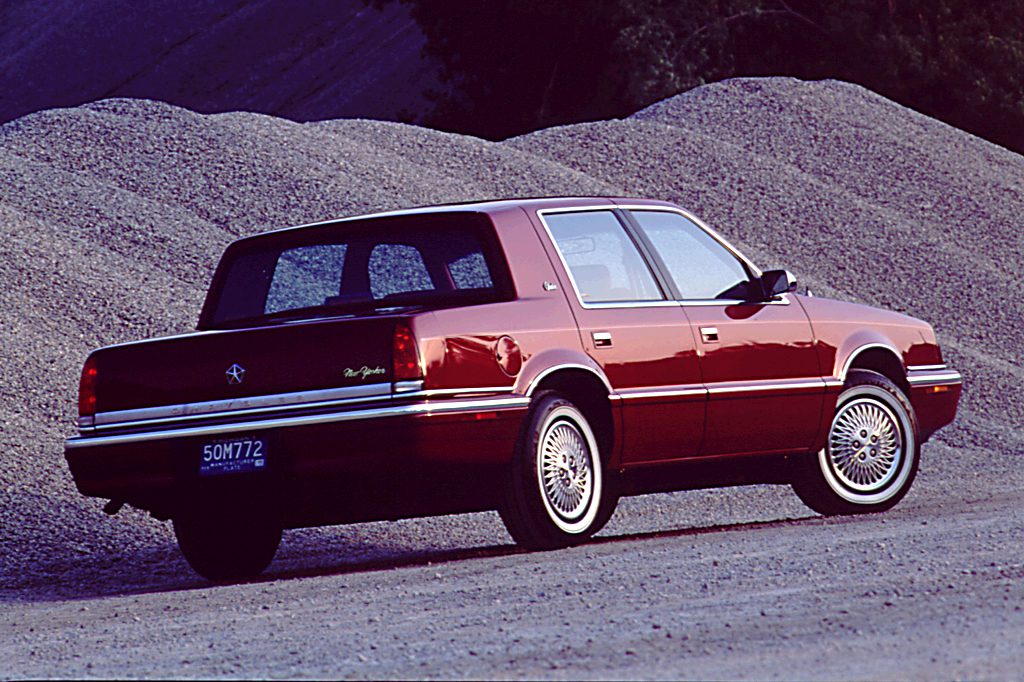 1993 Chrysler New Yorker Salon
Pros:

Antilock brakes (optional)
Passenger and cargo room

Cons:

Automatic-transmission performance
Handling
Squarish, conservative styling is unlikely to draw many admiring glances. A more prudent choice than an Imperial or Fifth Avenue, the New Yorker offers most of the same features for a lower price.
Overview
Introduced for 1988, this all-new midsize, front-drive sedan rode the same platform as the Imperial and New Yorker Fifth Avenue, but on a shorter wheelbase. A Chrysler-built 3.3-liter V6 replaced the prior 3.0-liter engine, driving a 4-speed automatic transmission. Salon and Landau models were available, with a new driver-side airbag standard and antilock all-disc brakes optional. Introduced for 1990, Salon was the minimal-trim edition, comparable to the Dodge Dynasty LE, whereas the upscale Landau contained a full boat of luxury touches.
Yearly Updates
1991 New Yorker/New Yorker Salon
For 1991, the Landau was dropped, but the Salon model added some of its equipment, including air conditioning and power windows. No more padded rear roofs were available.
1992 New Yorker/New Yorker Salon
A modest facelift appeared for 1992, included rounded front and rear styling and an optional landau vinyl roof–abandoned the year before when the Landau model disappeared. This reworked Salon's softer appearance was similar to that of the full-size Fifth Avenue, and both cars retained hidden headlamps.
1993 New Yorker/New Yorker Salon
Upgraded interior trim headed a short list of changes for the final New Yorker Salons, which now sported some of the same interior trim as the more costly New Yorker Fifth Avenue.