Sporty/performance car; Built in USA
transverse front-engine/front-wheel drive
Good condition price range: $1,000 – $1,900*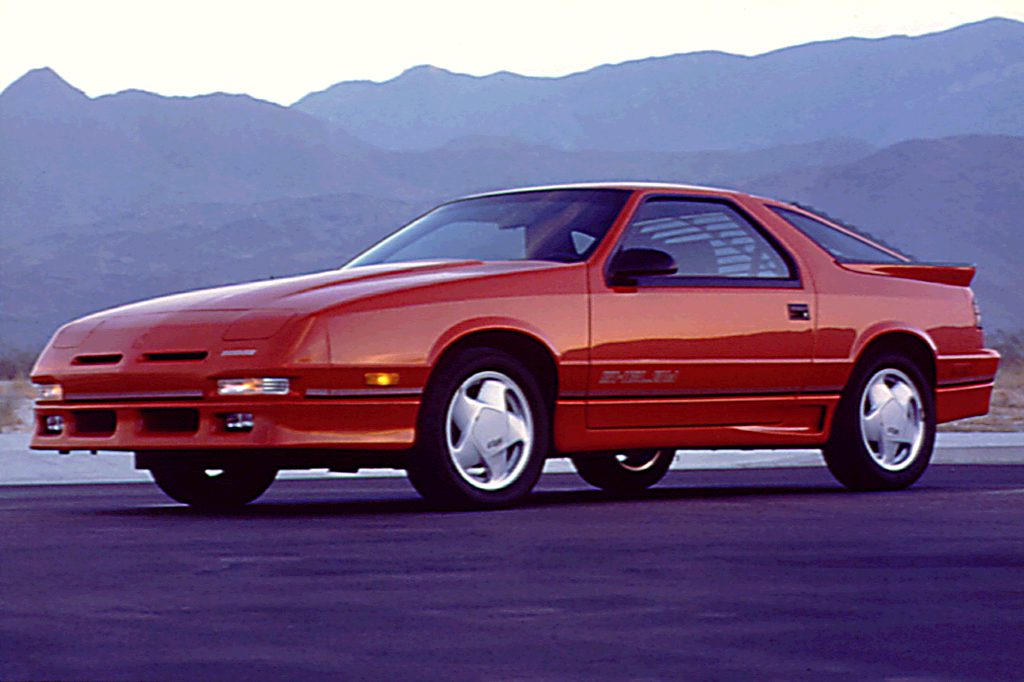 1990 Dodge Daytona Shelby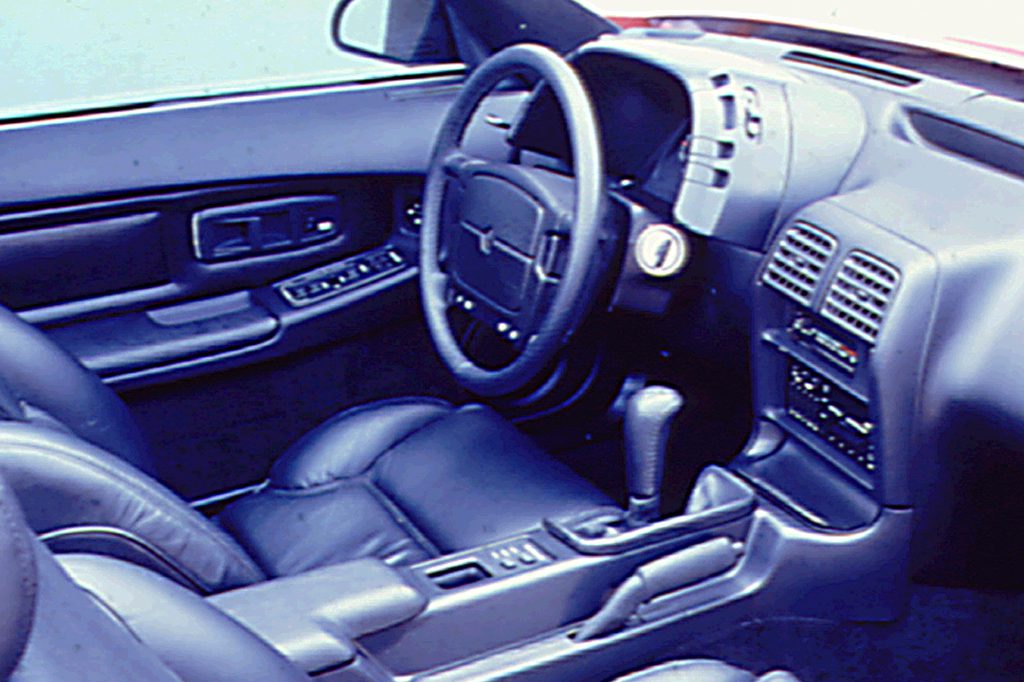 1990 Dodge Daytona interior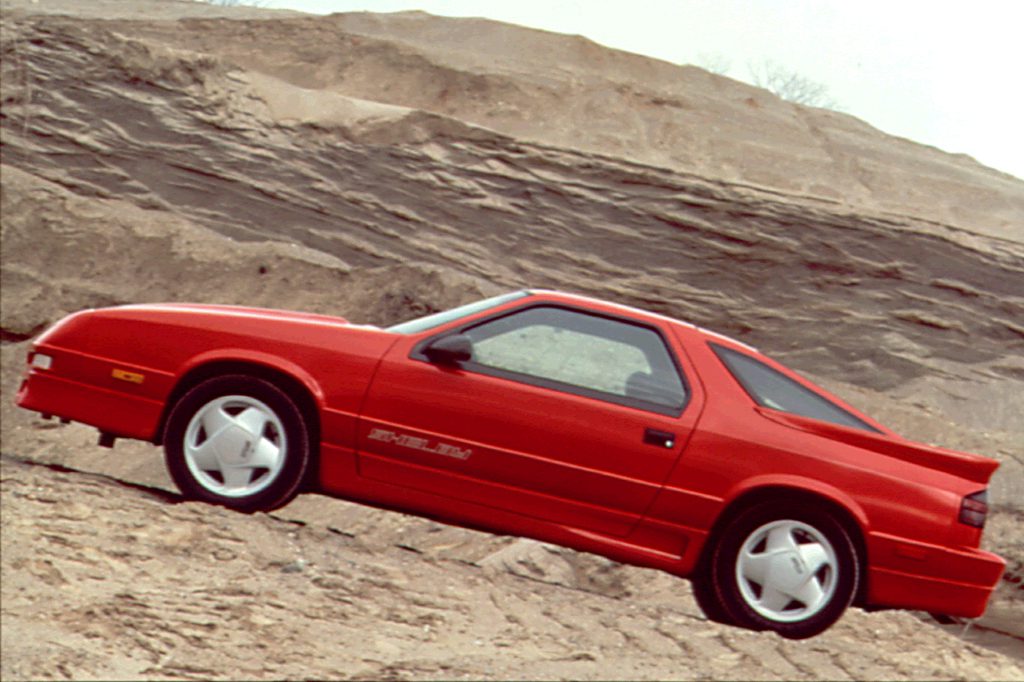 1991 Dodge Daytona Shelby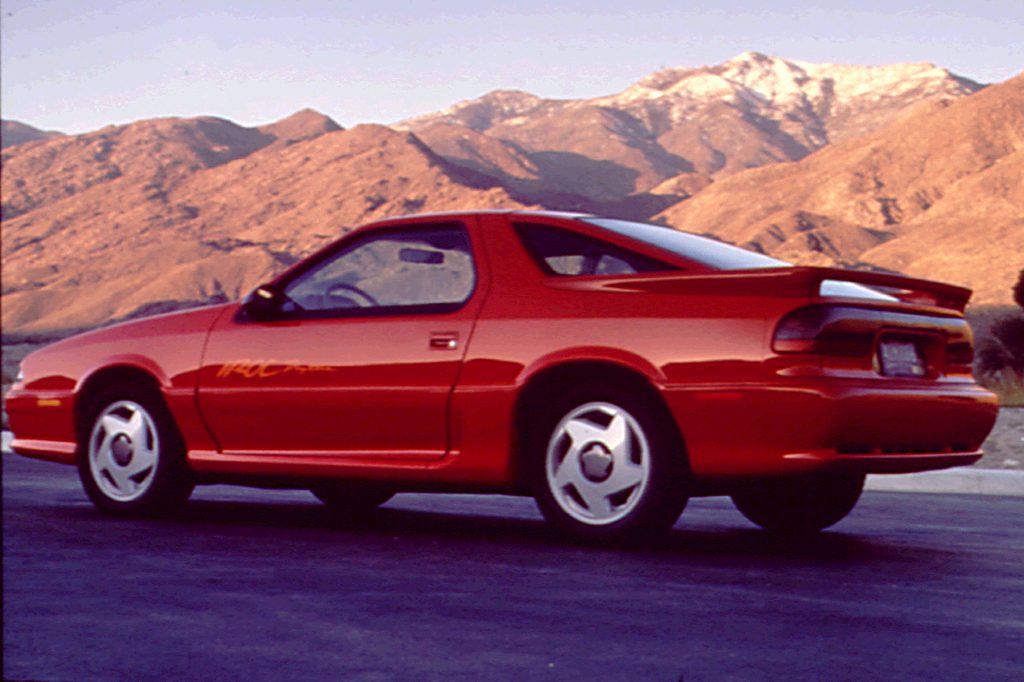 1992 Dodge Daytona IROC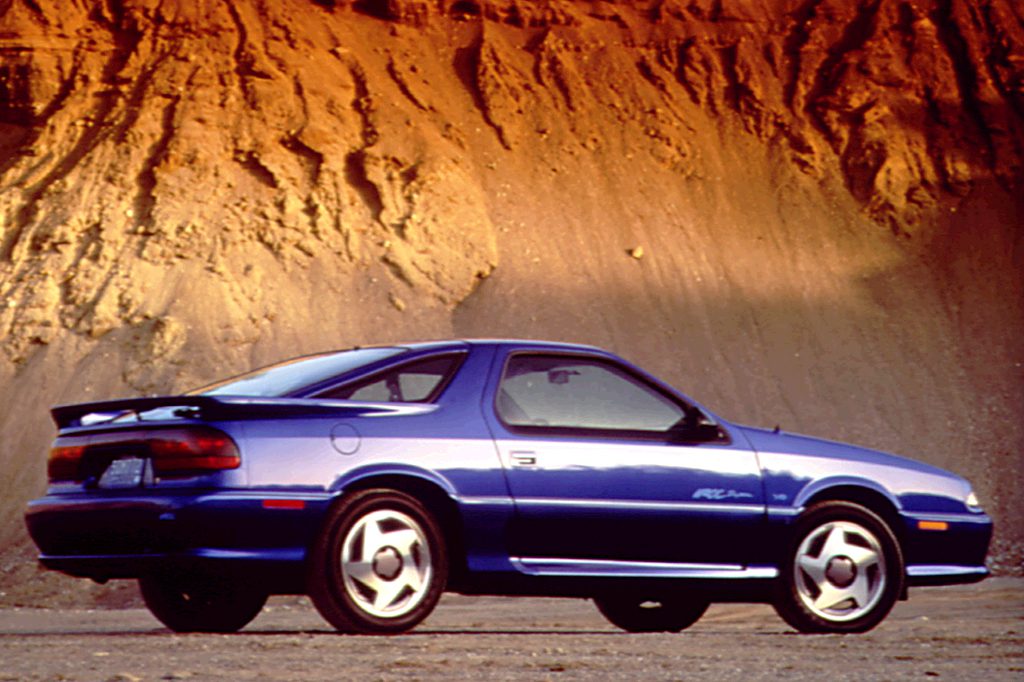 1993 Dodge Daytona IROC
Pros:

Acceleration (V6, turbo)
Antilock brakes (optional)
Handling/roadholding

Cons:

Engine noise (turbo)
Rear-seat room
Ride
Daytonas cannot match the refinement or assembly quality of import rivals. Still, you get decent performance at a reasonable price. Our favorite is the V6 IROC, which is quicker and quieter than base four.
Overview
The Daytona, introduced for 1984, targeted younger drivers. Fresh front/rear styling arrived for '87, featuring pop-up headlamps. Four-wheel disc brakes went into '89 models. A new interior for 1990 included a fresh dashboard and a new steering wheel that contained a driver-side airbag. A 2.5-liter 4-cylinder went into base and ES Daytonas. Two turbocharged engines were also available: a 150-horsepower 2.5-liter version for the ES Turbo (and for Shelbys with automatic), plus a 174-horsepower 2.2-liter VNT Turbo IV. Available only with stick shift, that hotter turbo was standard in the Daytona Shelby and optional with the C/S competition package. For the first time in 1990, Daytonas could be equipped with a V6 engine, broadening the coupe's appeal. Made by Mitsubishi, the 141-horsepower 3.0-liter V6 was optional in base and ES models. This year also brought an improved 5-speed gearbox. Also for '90, Shelbys were available with electronic variable suspension, which used switches to select firm, normal, or soft shock-absorber damping.
Yearly Updates
1991 Daytona
The 2.5-liter turbocharged engine got a big torque boost for 1991 (from 180 to 210 pound-feet), renamed "High Torque" Turbo I. Horsepower rose by two. At the same time, the 2.2-liter turbo disappeared. Front suspensions were recalibrated to improve steering feel and straight-line stability. Later in the year, a V6 IROC went on sale.
1992 Daytona
Antilock braking could be installed in '92, when Daytonas were facelifted with a fresh front end and new tail. Exposed aero headlamps replaced the hidden units and full-width taillamps were installed, along with new outer door panels and side window openings. Optional ABS included rear disc brakes. During the model year, an IROC R/T with a 224-horsepower intercooled turbocharged engine joined the V6 IROC, replacing the prior Shelby model.
1993 Daytona
Base models could now get antilock braking, but few other changes were evident in the Daytona's final season. The optional 152-horsepower turbo disappeared.