Large car; Built in USA
transverse front-engine/front-wheel drive
Good condition price range: $1,000 – $1,600*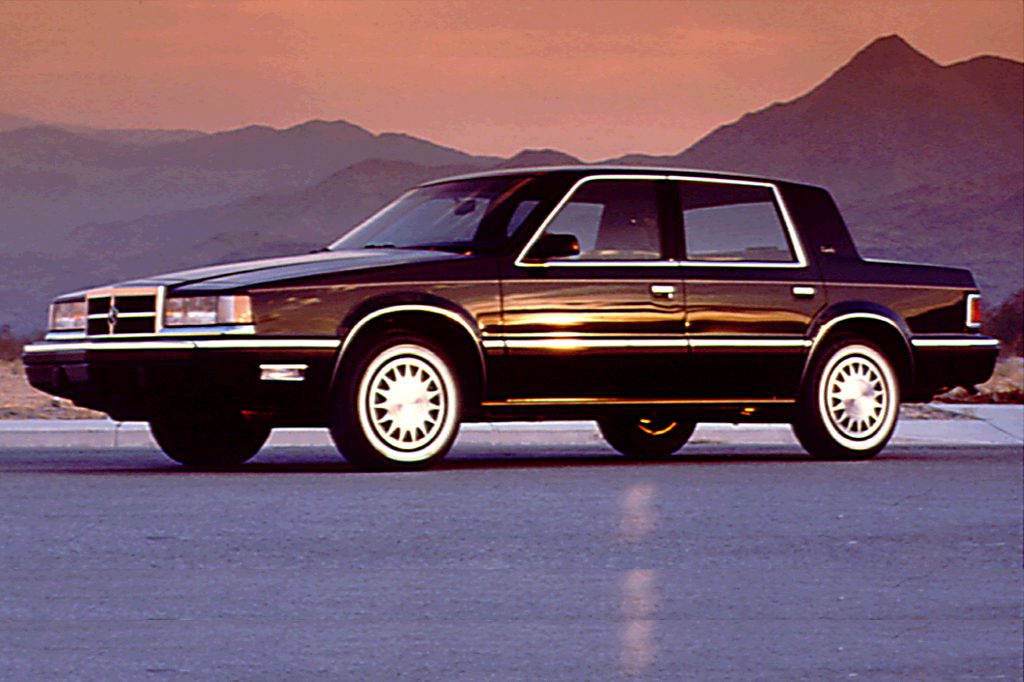 1990 Dodge Dynasty LE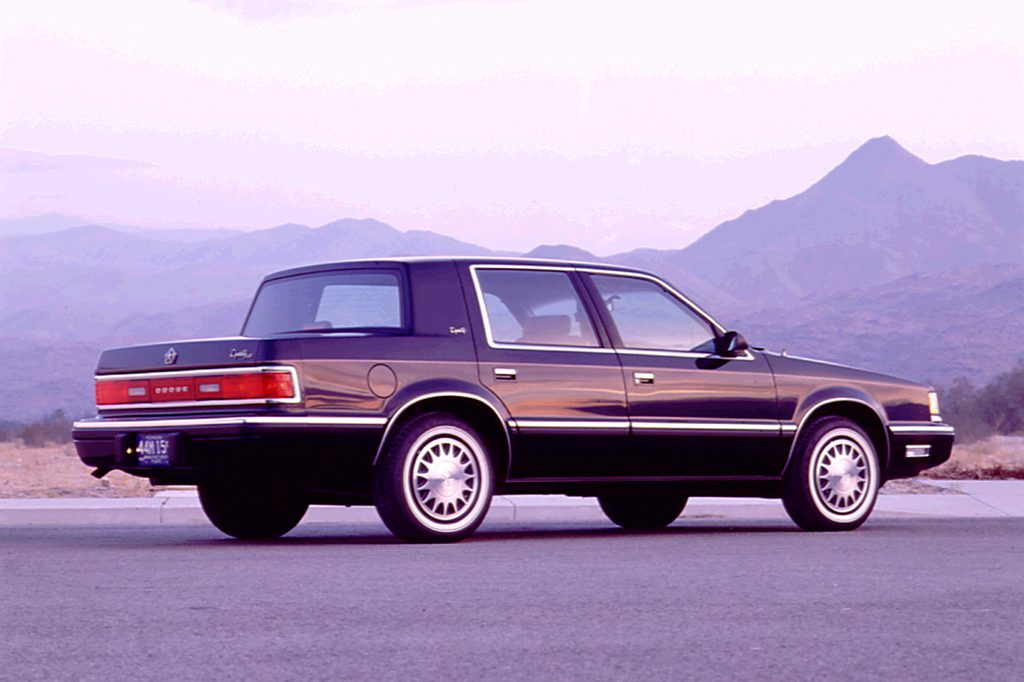 1990 Dodge Dynasty LE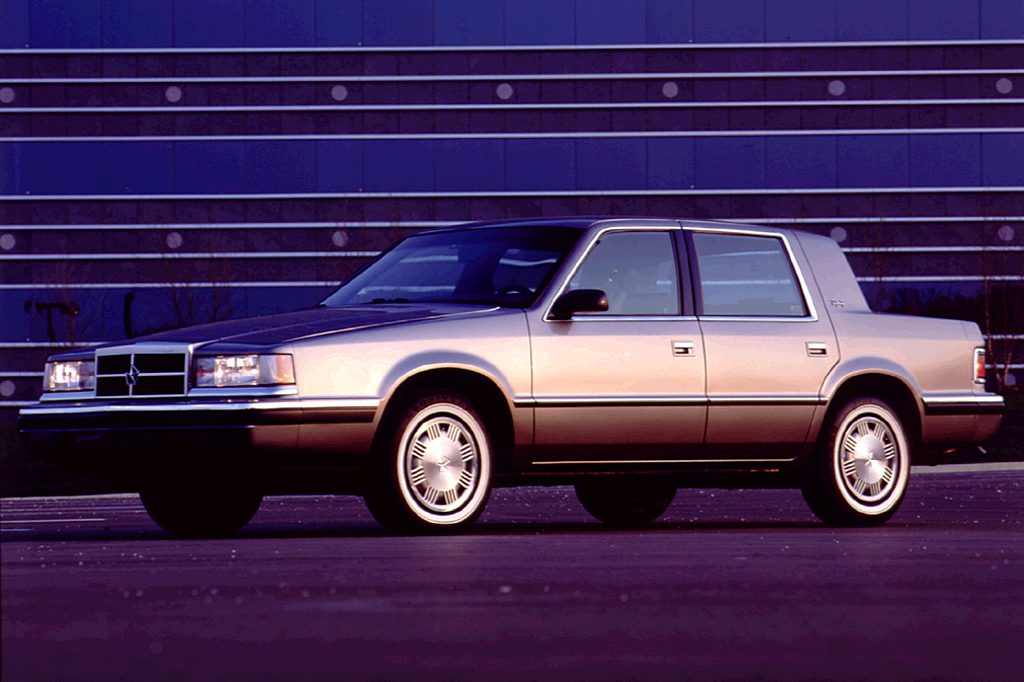 1991 Dodge Dynasty LE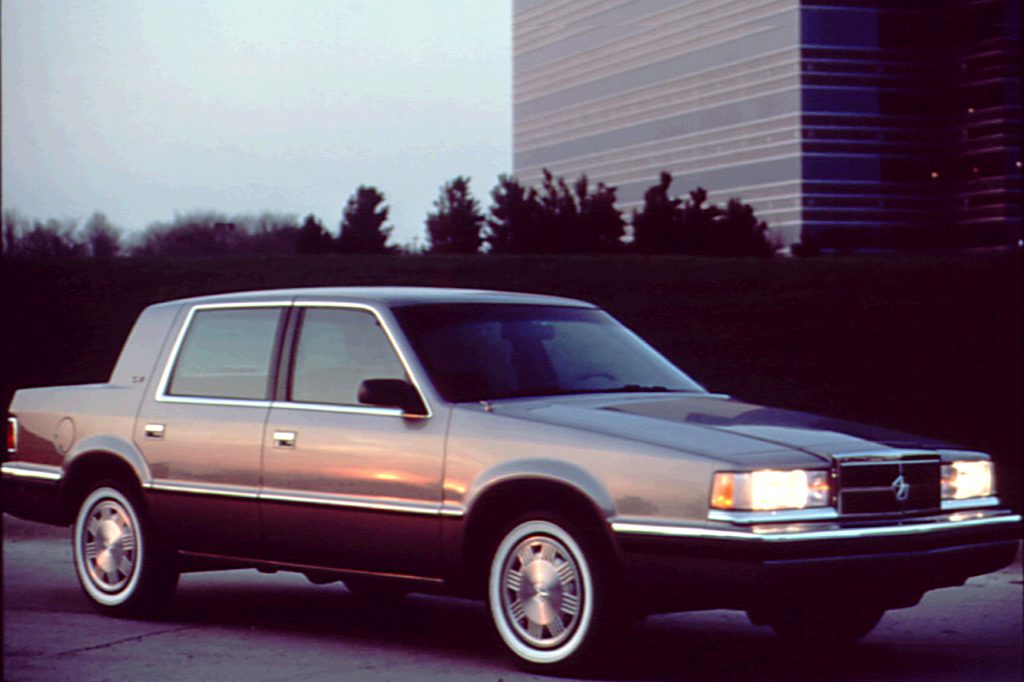 1991 Dodge Dynasty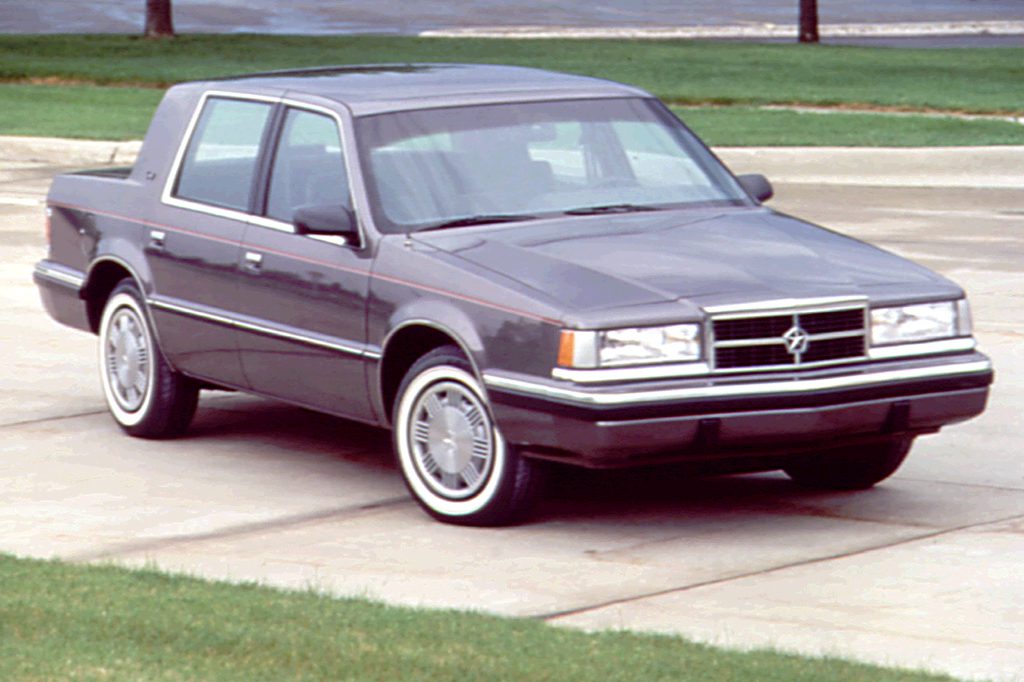 1992 Dodge Dynasty
Pros:

Antilock brakes (optional)
Passenger and cargo room

Cons:

Automatic-transmission performance
Handling
Ride
This traditionally styled mid-size sedan delivers conservative performance and marginal handling, along with its rather fluffy ride. In all, it's a lackluster yet well-designed front-wheel-drive family sedan that could prove to be a good practical vehicle.
Overview
Cousin to Chrysler's New Yorker, the Dynasty, was introduced in 1988. It carried less equipment, a smaller price tag, and came in Base and LE editions. New for 1990 was a driver-side airbag. Also new was an optional 3.3-liter V6 on LEs. Prior models had come with either a 4-cylinder engine and 3-speed automatic, or a 3.0-liter V6 with 4-speed automatic. Antilock braking was an option on V6 models.
Yearly Updates
1991 Dynasty
These 6-passenger sedans showed little change. Base and LE sedans remained available.
1992 Dynasty
Chrysler's closely related New Yorker Salon earned fresh styling this year, but the family-focused Dodge Dynasty showed little change.
1993 Dynasty
Minor details were the only changes for the final Dynasty sedans, as they faced replacement by the larger Intrepid as Dodge's mid-size family car. A stainless steel exhaust system was installed, along with a tamper-resistant odometer and an upgraded audio system.