Large SUV; Built in Mexico
longitudinal front-engine/rear- or 4-wheel drive
Good condition price range: $1,000 – $2,300*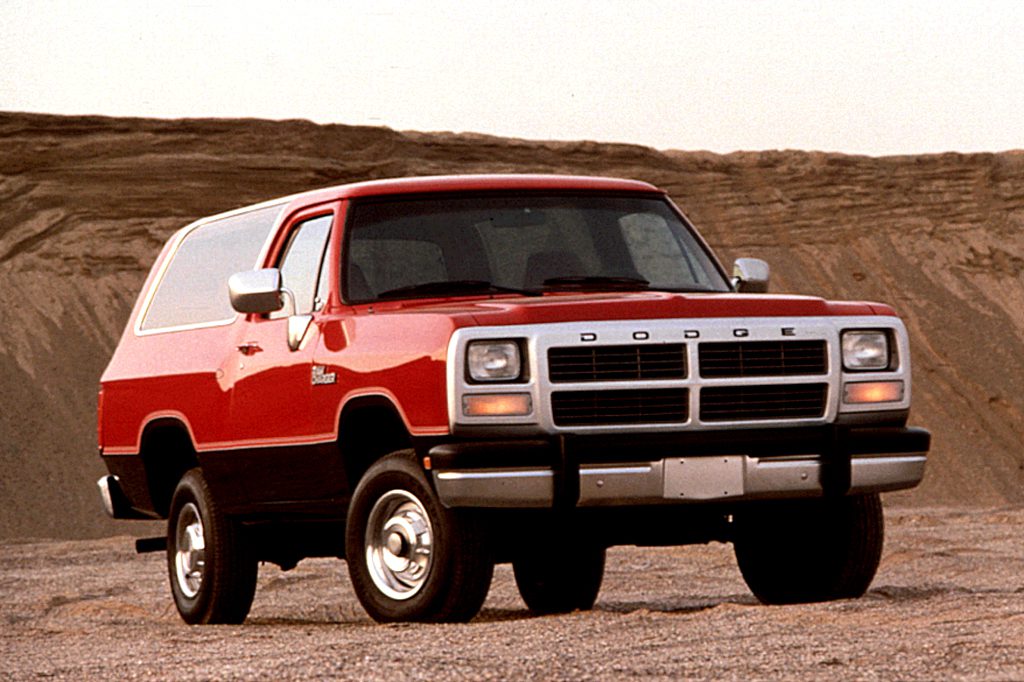 1991 Dodge Ramcharger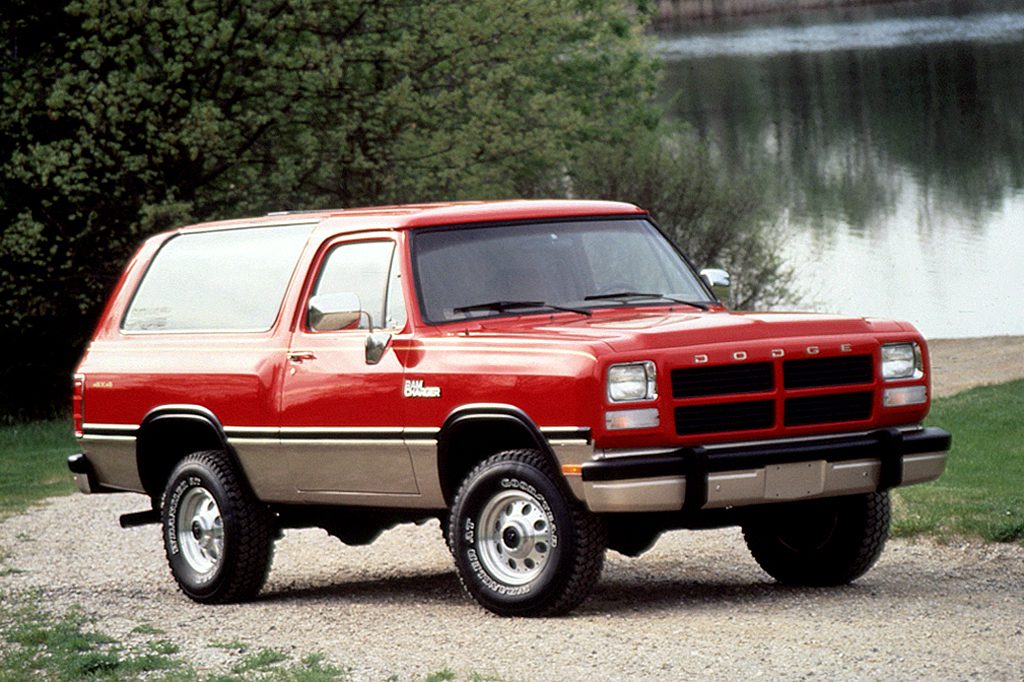 1993 Dodge Ramcharger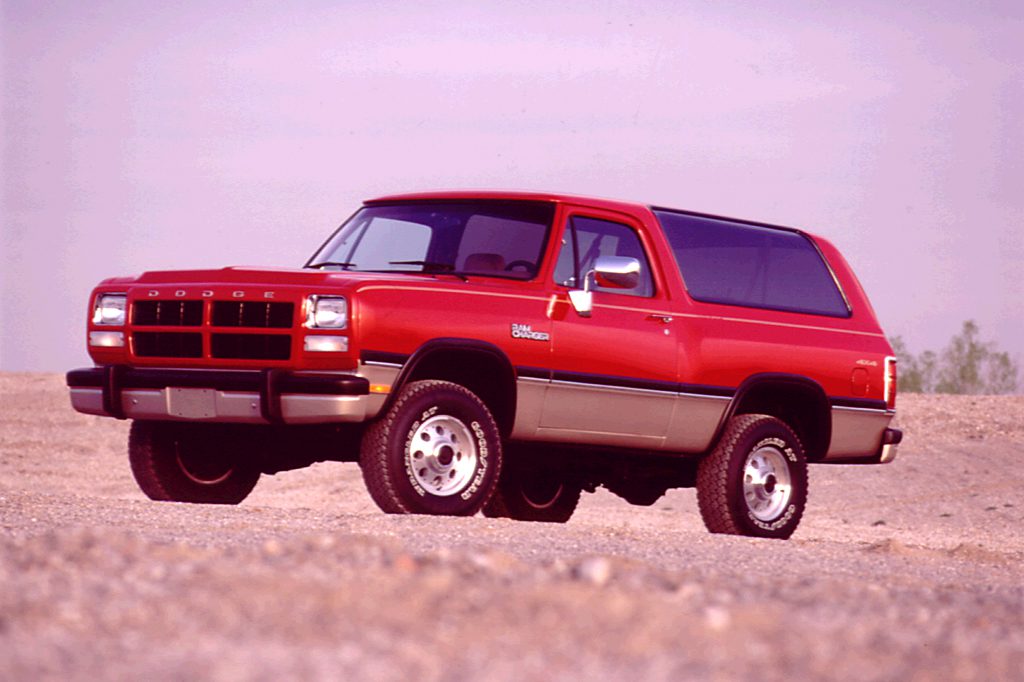 1993 Dodge Ramcharger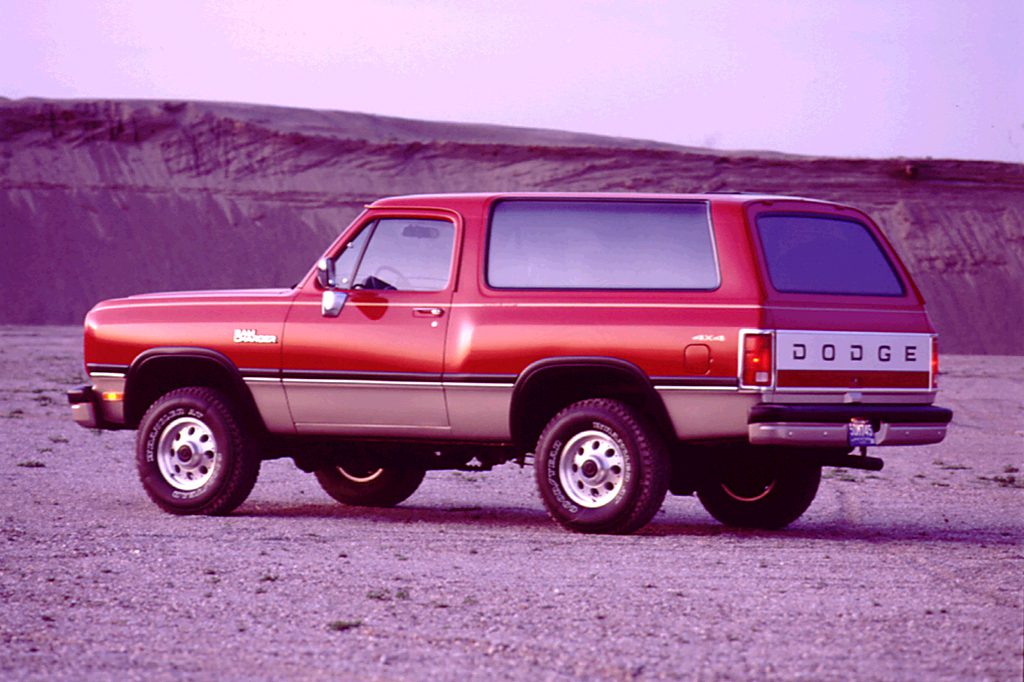 1993 Dodge Ramcharger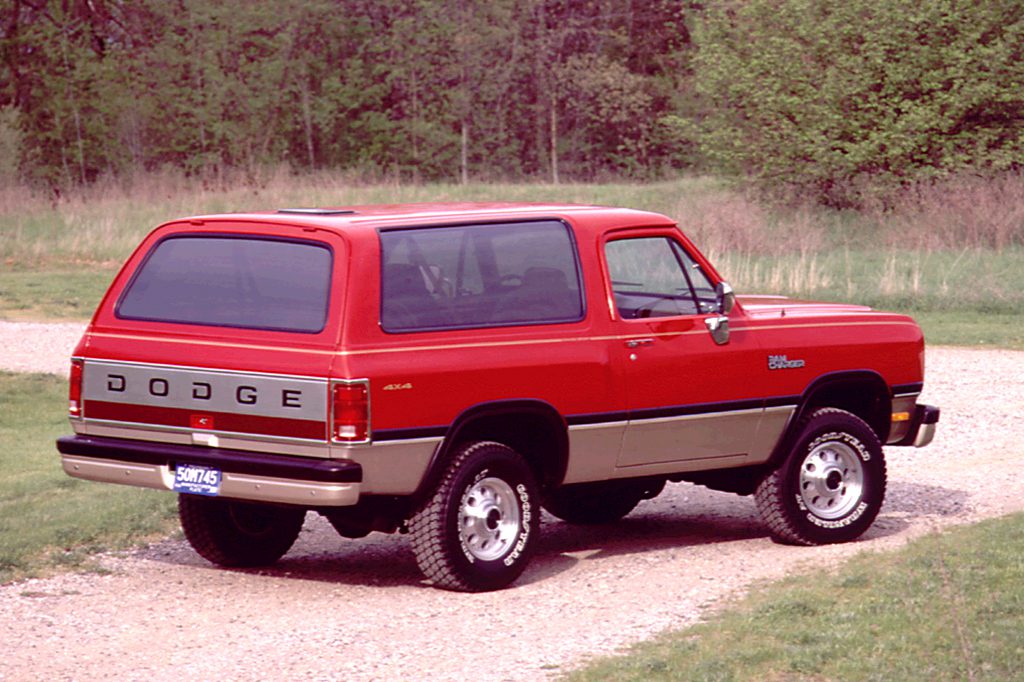 1993 Dodge Ramchanger
Pros:

4WD traction
Passenger and cargo room
Trailer-towing capability

Cons:

Fuel economy
Handling
Maneuverability
Ride
All in all, a compact sport-utility like the Ford Explorer or Jeep Grand Cherokee makes more sense than a Ramcharger or any other full-size SUV.
Overview
Dodge's big sport-utility was available in either 2-wheel-drive or 4-wheel-drive format. An optional fuel-injected 5.9-liter V8 had arrived in 1989, joining the fuel-injected 5.2-liter. The smaller engine developed 170 horsepower, while the bigger V8 made 190. A new 4-speed overdrive automatic transmission also debuted for 1989, and was the sole choice for 2WD models. 4WD Ramchargers might have either 4-speed manual shift or the automatic. Both 2WD and 4WD versions came in basic 150S form and in slightly better-equipped 150 trim. Automatic-locking hubs were standard on 4x4s. Rear-wheel antilock brakes were standard, but worked only in 2WD. Rated half-ton capacity, Ramchargers had a full metal body and a top hinged tailgate. Five or six people fit inside. Front bucket seats and a folding 3-place rear bench were standard, but an optional front bench boosted seating capacity to six.
Yearly Updates
1991 Ramcharger
Ramchargers gained a new, bolder grille for 1991, along with clear park/turn-signal lenses, a redesigned back bumper and greater towing capacity. The familiar Ram's-head hood ornament was gone, however. New exterior trim included lower-bodyside and wheel lip moldings. The rear bench also added a split seatback to complement its fold-down feature.
1992 Ramcharger
A 5-speed manual gearbox for 4WD models arrived for 1992, when the base V8 engine rose from 170 to 230 horsepower. The 190 horsepower, 5.9-liter engine remained optional.
1993 Ramcharger
The optional 5.9-liter V8 got a power boost in the Ramcharger's final season, to the same 230 horsepower as the smaller base engine. Torque output of the optional V8 jumped to 325 pound-feet. No more manual transmissions were installed, so all final Ramchargers had the 4-speed automatic.