Compact car; Built in South Korea
transverse front-engine/front-wheel drive
Good condition price range: $1,000 – $1,300*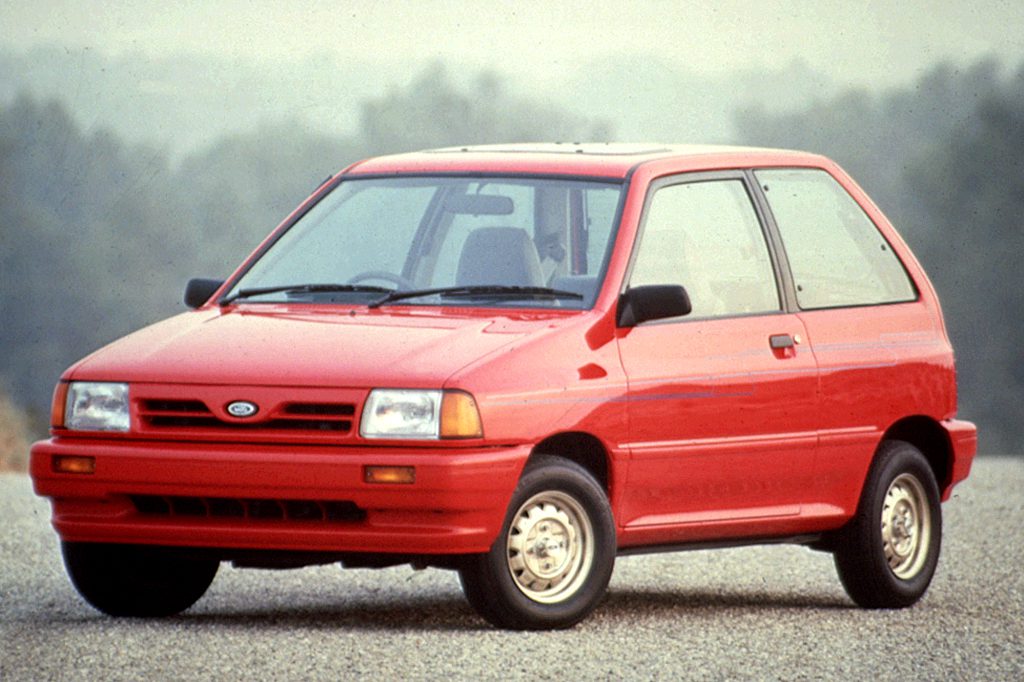 1991 Ford Festiva GL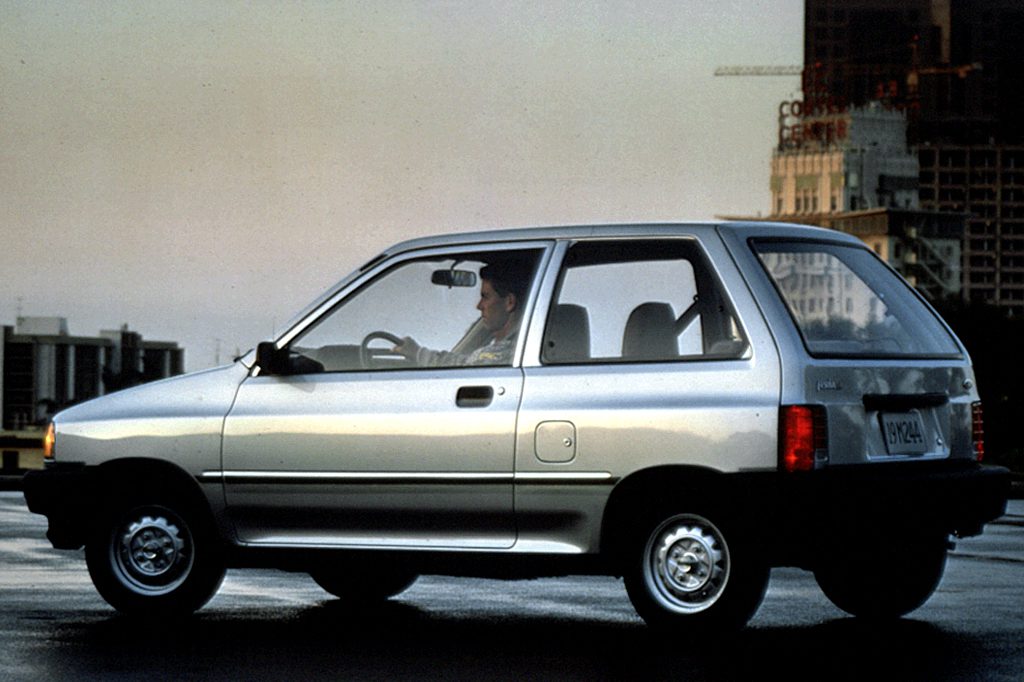 1990 Ford Festiva L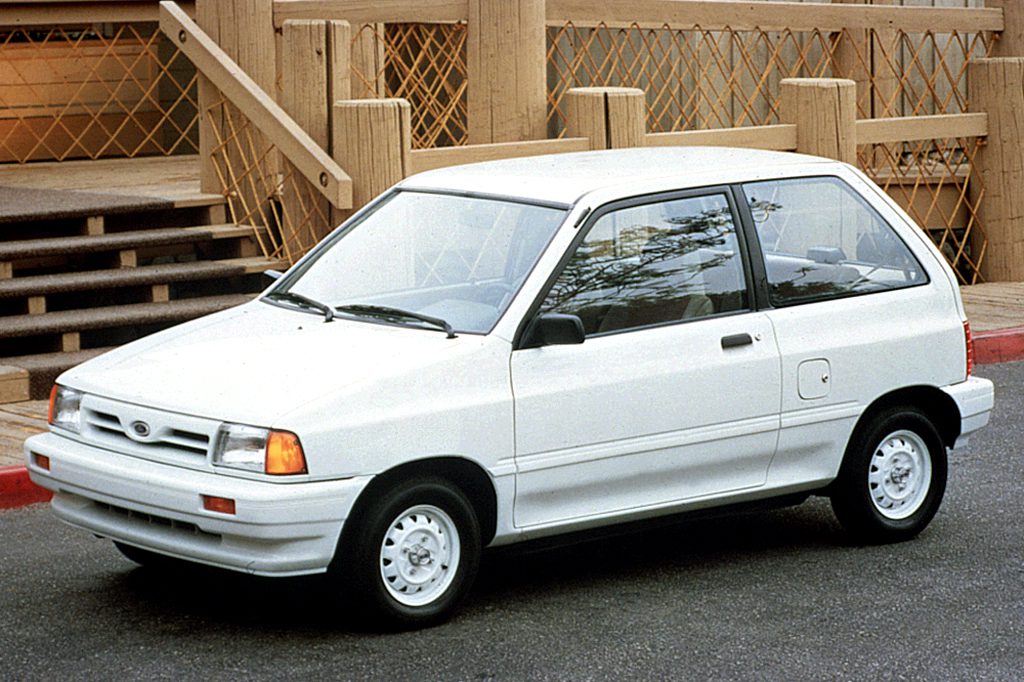 1991 Ford Festiva GL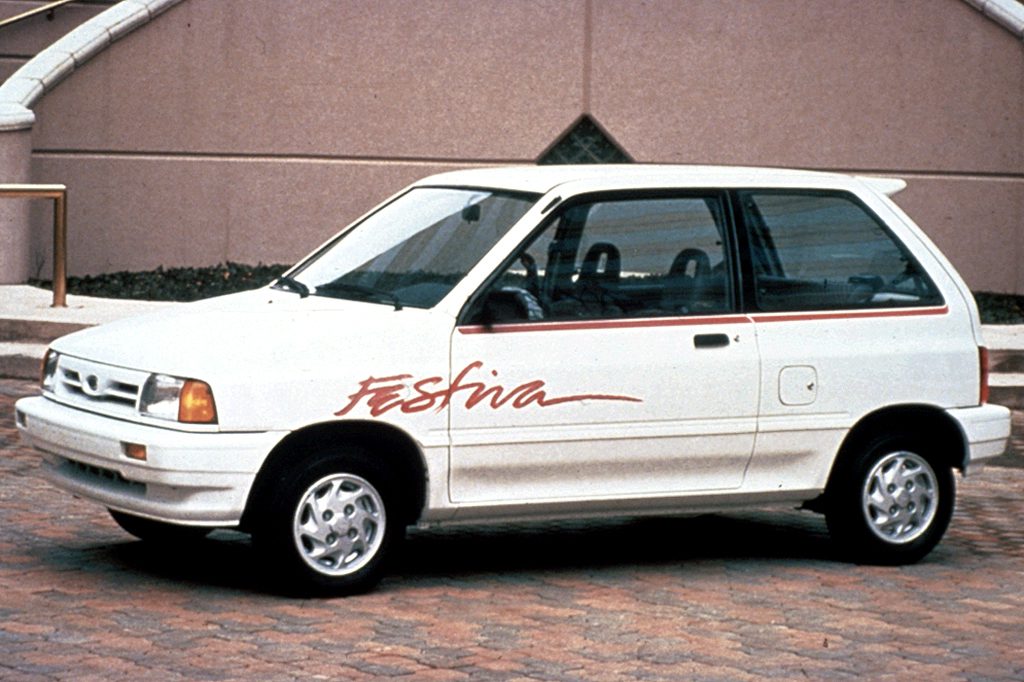 1993 Ford Festiva GL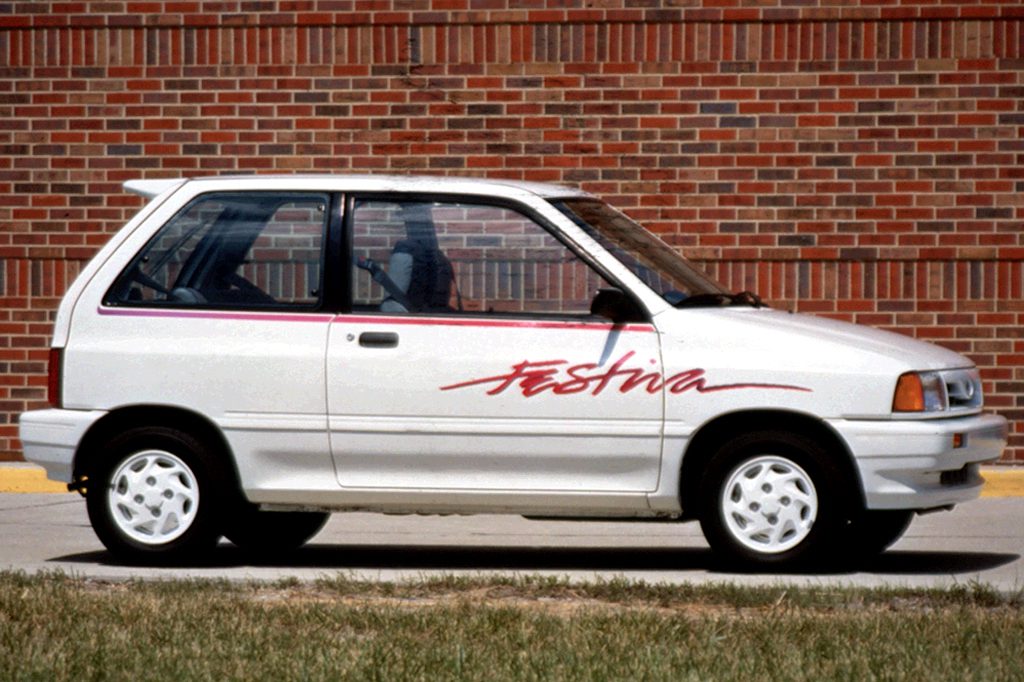 1993 Ford Festiva GL
Pros:

Fuel economy
Maneuverability
Visibility

Cons:

Acceleration
Handling/roadholding
Noise
Passenger and cargo room
Manual steering effort
Considering its modest price, this unrefined minicar isn't a bad buy. However, we would recommend that you spend a few more dollars and get a more substantial automobile, such as a Ford Escort or Chevrolet Cavalier.
Overview
Introduced for 1988, this diminutive Korean-built front-drive hatchback weighs just over 1700 pounds. Three trim levels were offered: L, L Plus, and LX.The Festiva's 1.3-liter 4-cylinder engine switched from carburetion to fuel injection in 1989-90. For '90, a 5-speed manual transmission was standard and a 3-speed automatic optional. Festivas got a fresh grille and taillamps for 1990, and motorized front shoulder belts replaced manual belts. Rear shoulder belts became standard.
Yearly Updates
1991 Festiva
A streamlined lineup retained the Festiva L but deleted the L Plus and LX models, combining them into a new GL trim level.
1992 Festiva
Power steering disappeared as an option after '91, so all subsequent Festivas have manual steering. The fancier GL gained aluminum wheels and an available Sport Option package.
1993 Festiva
Unchanged for their final season, Festivas left the Ford lineup after 1993, replaced by a Ford Aspire.