Sporty/performance car; Built in Japan
2-door hatchback
2-door hatchback
transverse front-engine/front-wheel drive
Good condition price range: $1,000 – $1,600*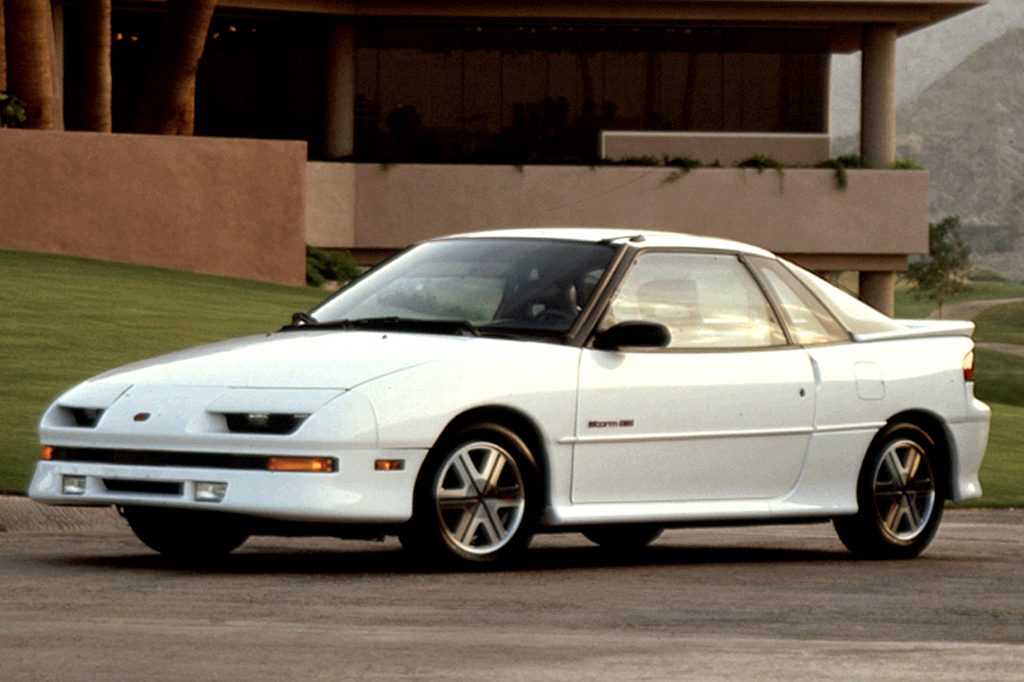 1990 Geo Storm GSi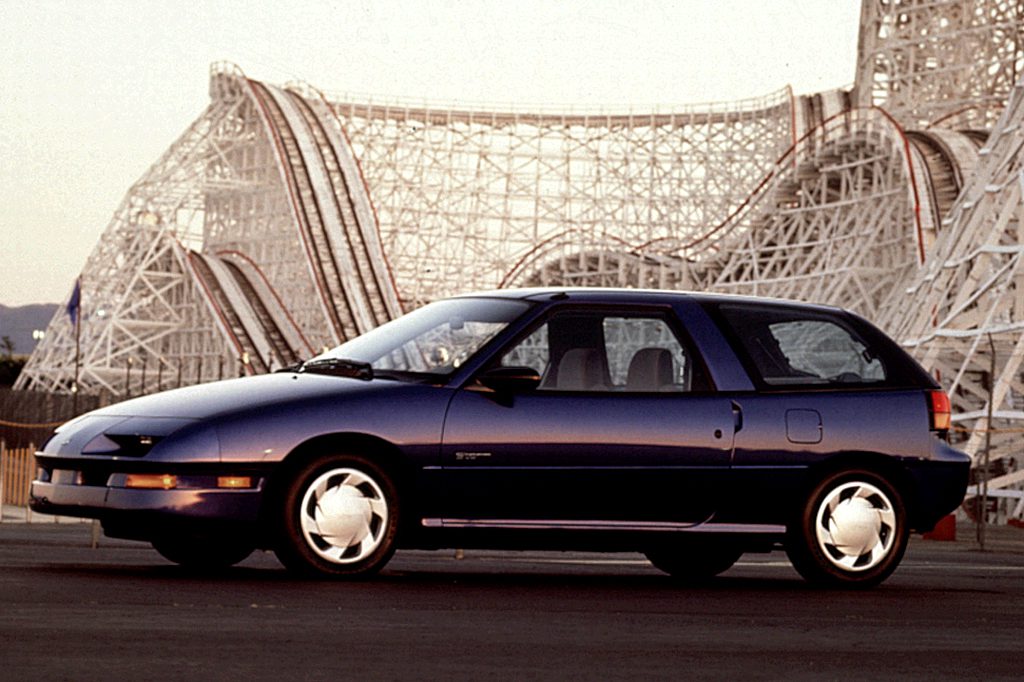 1991 Geo Storm w/wagonback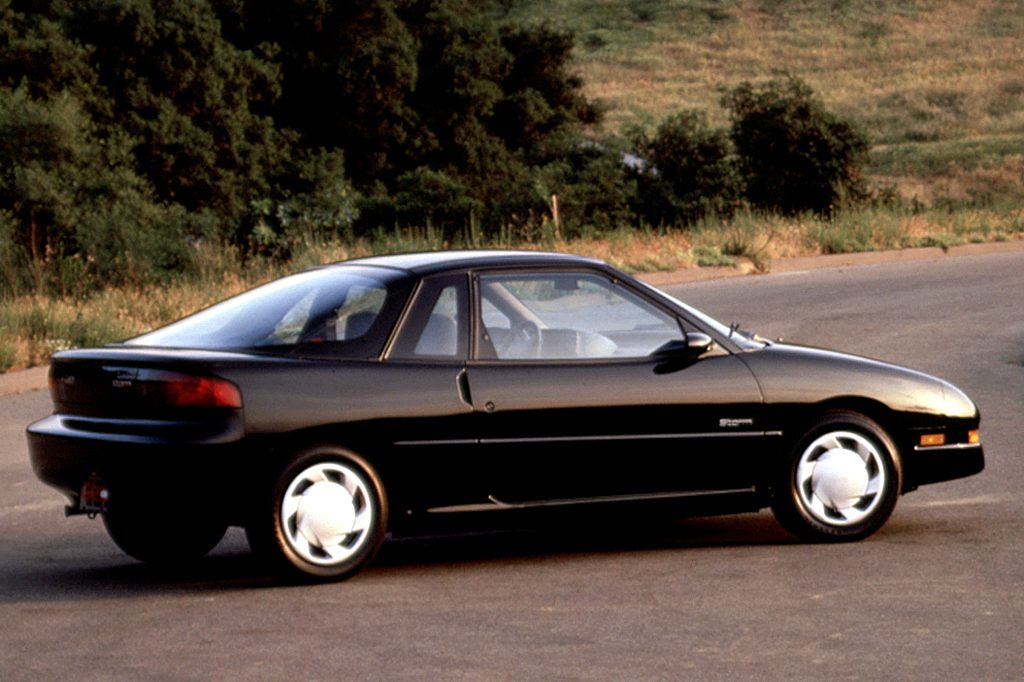 1991 Geo Storm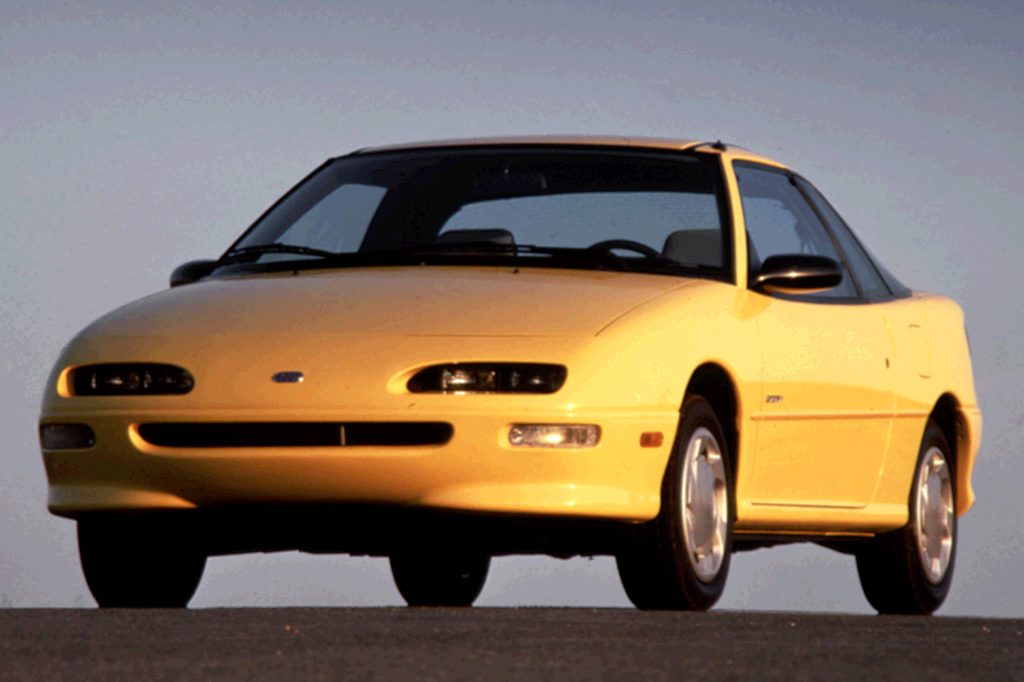 1992 Geo Storm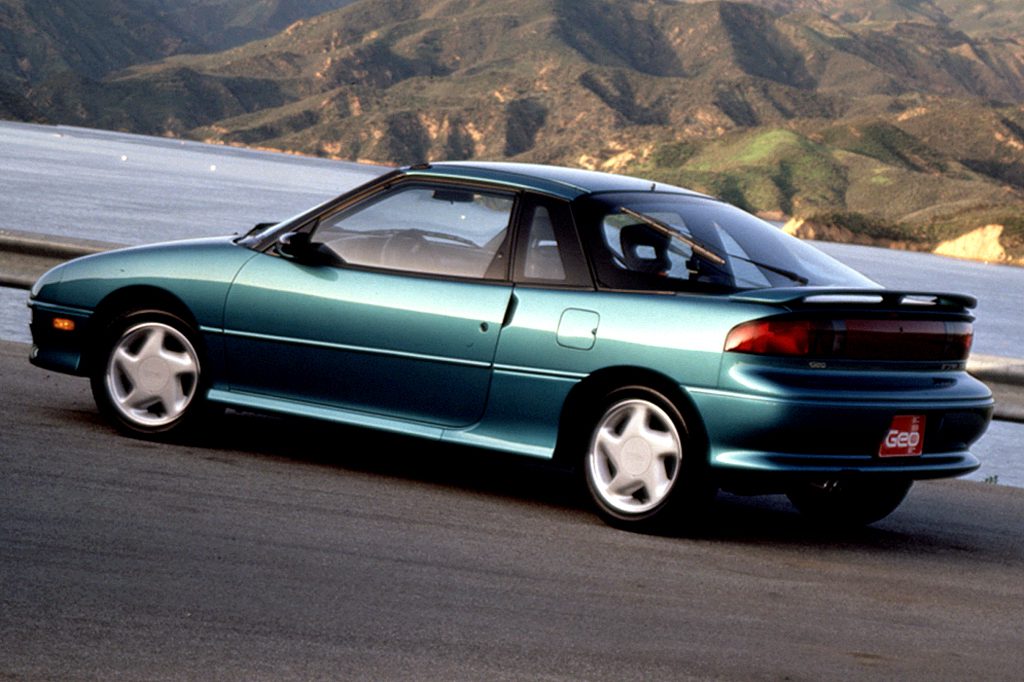 1993 Geo Storm GSi
Pros:

Acceleration (GSi)
Fuel economy
Handling

Cons:

Acceleration (base)
Cargo room
Rear-seat room
Visibility
Cute, thrifty, and brisk, delivering on their promise of joyful road manners, Storms have ranked high on our list of fun-to-drive coupes.
Overview
Measuring between the Honda CRX and the Chrysler/Mitsubishi Laser/Talon/Eclipse trio in dimensions, the front-drive 2+2 coupe came in base or GSi trim. Wheelbase was 96.5 inches, and the Storm initially measured 163.4 inches long overall. Isuzu sold its own version of the coupe under the Impulse badge.The base Storm used a 95-horsepower, overhead-cam 1.6-liter 4-cylinder engine. The sportier GSi got a dual-overhead cam, 16-valve version, developing 130 horsepower. A 5-speed manual transmission was standard. Three-speed automatic was optional on the base model, or 4-speed automatic on the GSi. All Storms have a driver-side airbag.
Yearly Updates
1991 Storm
A hatchback joined the original fastback for 1991. A squared-off rear roof section created markedly more headroom than the regular 2+2 coupe (though leg space was unchanged). Rear windows swung out, or could be removed altogether.
1992 Storm
Front and rear restyling for '92 brought mini-quad headlamps and revised taillamps, plus a new wing-type rear spoiler for the GSi. A larger dual-cam engine went into the GSi, too: 1.8 liters instead of 1.6, with 10 extra horsepower.
1993 Storm
Only the 2+2 fastback coupe remained for 1993, which turned out to be the Storm's final season. Geo's base engine dropped from 95 to 90 horsepower.