Midsize car; Built in USA, Japan
2-door coupe
4-door sedan
4-door wagon
transverse front-engine/front-wheel drive
Good condition price range: $1,000 – $2,000*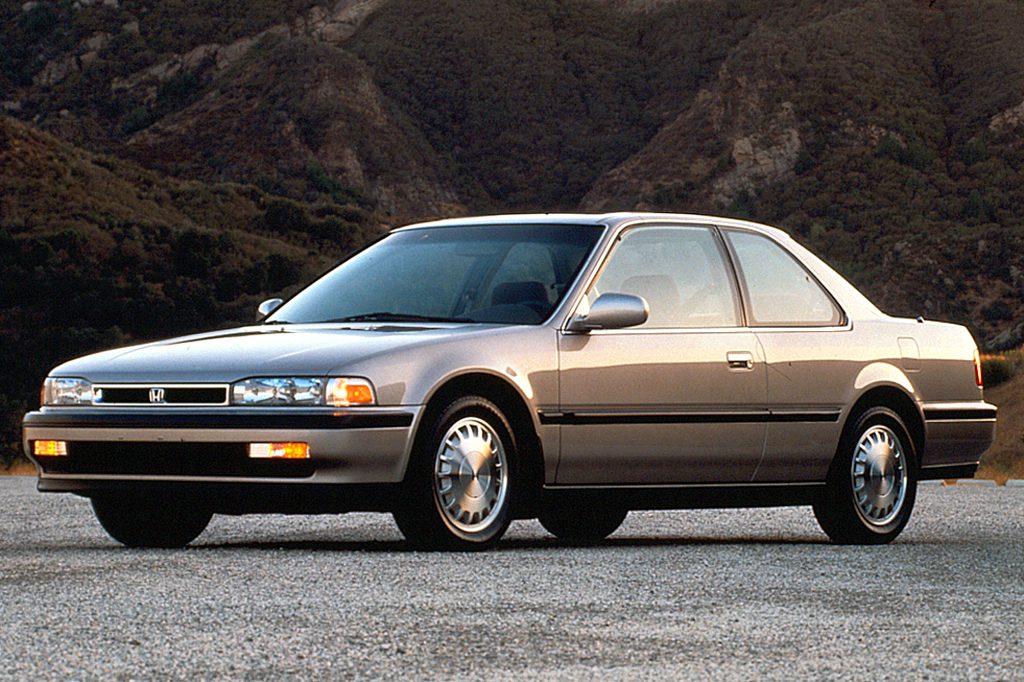 1990 Honda Accord EX 2-door coupe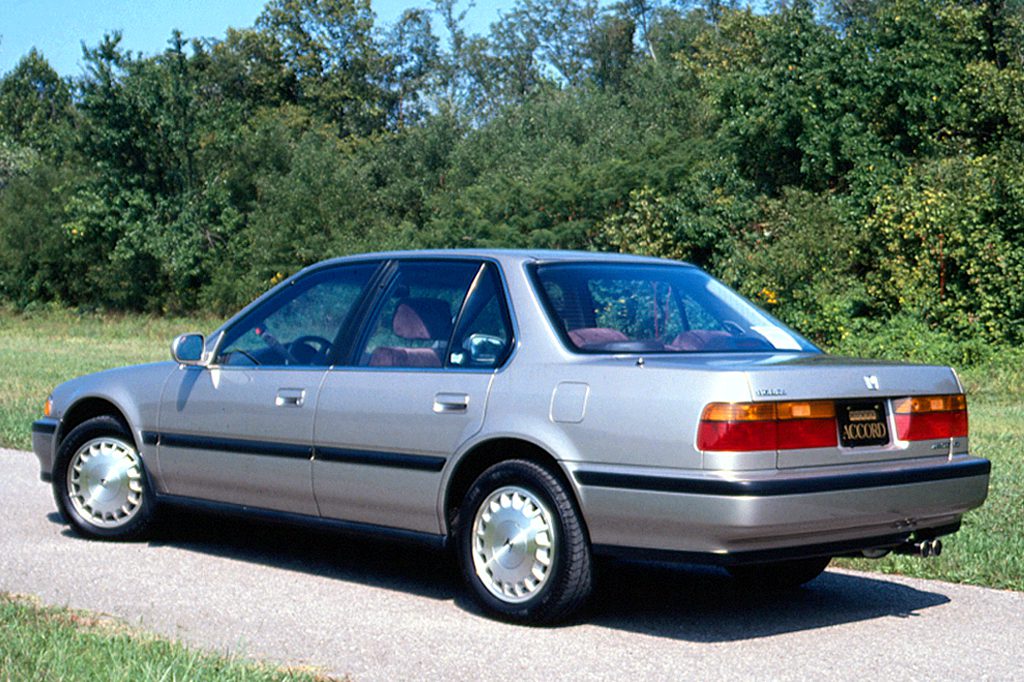 1990 Honda Accord EX 4-door sedan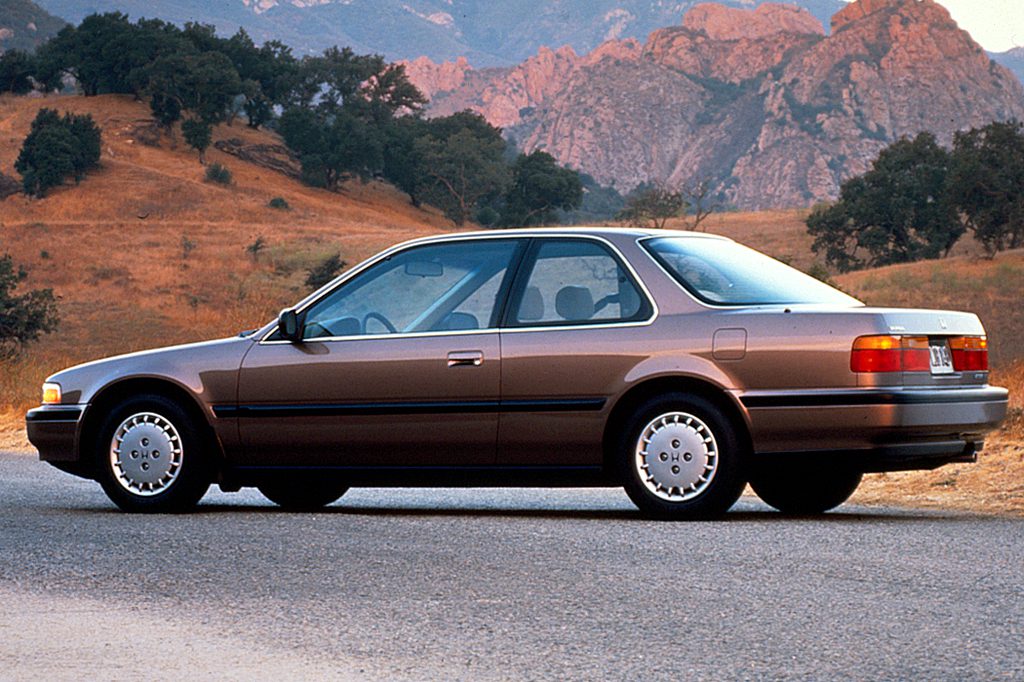 1990 Honda Accord LX 2-door coupe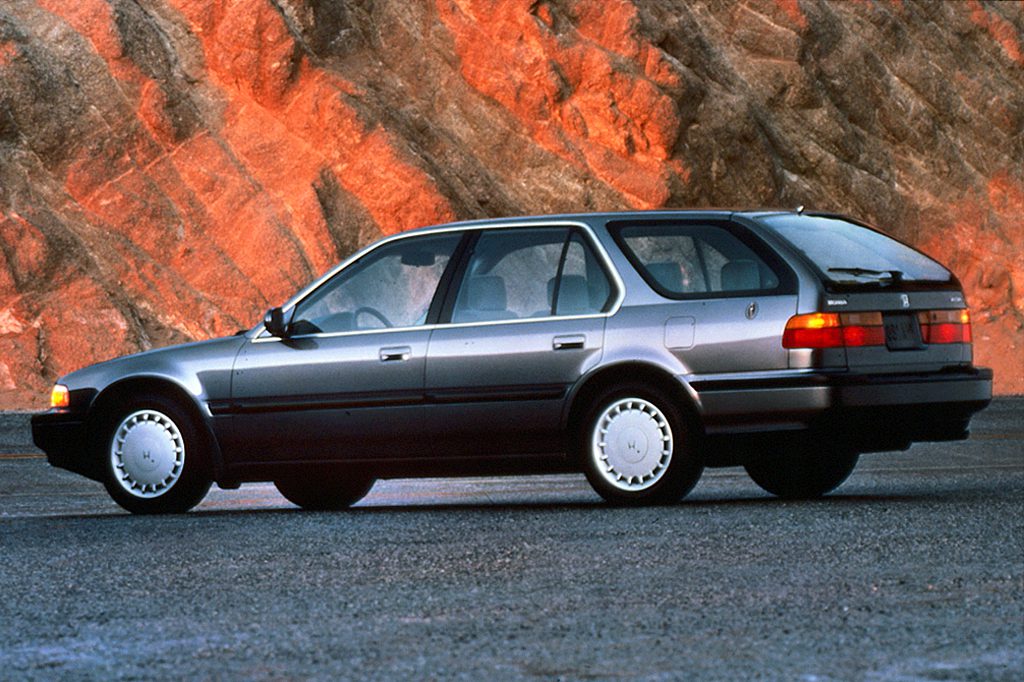 1991 Honda Accord EX 4-door wagon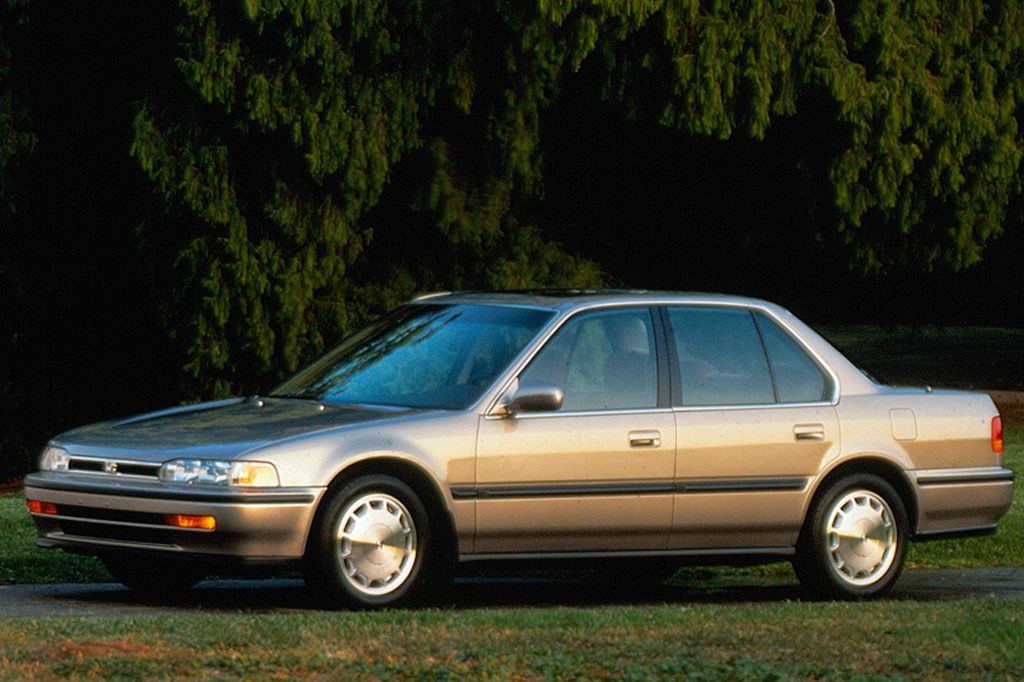 1993 Honda Accord EX 4-door sedan
Pros:

Antilock brakes (later models)
Fuel economy
Handling
Passenger and cargo room
Ride

Cons:

Automatic-transmission performance
Rear-seat room
Road noise
Pluses tend to outnumber this Honda's minuses. The Accord generally makes up for perceived deficiencies with high levels of overall quality, refinement, and performance when compared with the competition. Blessed with outstanding ride quality, high reliability, and sensible controls nestled in an airy, low-cowl cabin that's become a Honda trademark, the Accord continues to impress.
Overview
Honda's popular Accord grew five inches for the 1990 model year, which effectively moved it into the midsize class. A 2-door coupe and 4-door sedan are offered. To power its larger car, Honda added a new 2.2-liter 4-cylinder that delivers 125 to 140 horsepower. Two new transmissions are also part of the new powertrain package–a 5-speed manual or a 4-speed automatic that provides both Normal and Sport shift modes.
Yearly Updates
1991 Accord
Now the best-selling retail car in the U.S., the Accord line gains a 4-door station wagon and antilock brakes for its premium SE sedan. The top-line SE gains not only ABS, but four-wheel disc brakes and an extra ten horsepower over the EX version (140 vs. 130).
1992 Accord
EX becomes the top Accord model and incorporates such features as ABS and the 140-horsepower engine. Driver-side airbags become standard equipment on all models.
1993 Accord
Continuing its practice of rotating the EX and SE as flagship models, the SE returns as the top-of-the-line model for 1993. A high-mount stoplight finds its way into the rear spoiler of coupe models, while the sedan gets a standard passenger-side airbag to join the driver-side unit that came in '92.