Sporty/performance car; Built in Japan
transverse front-engine/front-wheel drive
Good condition price range: $1,000 – $1,300*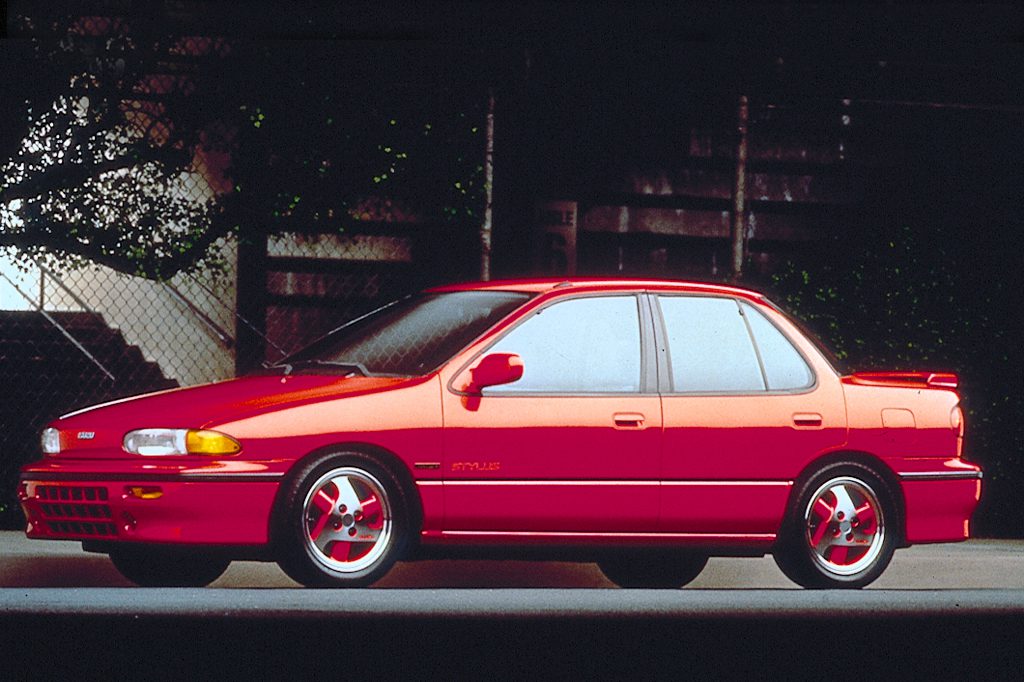 1992 Isuzu Stylus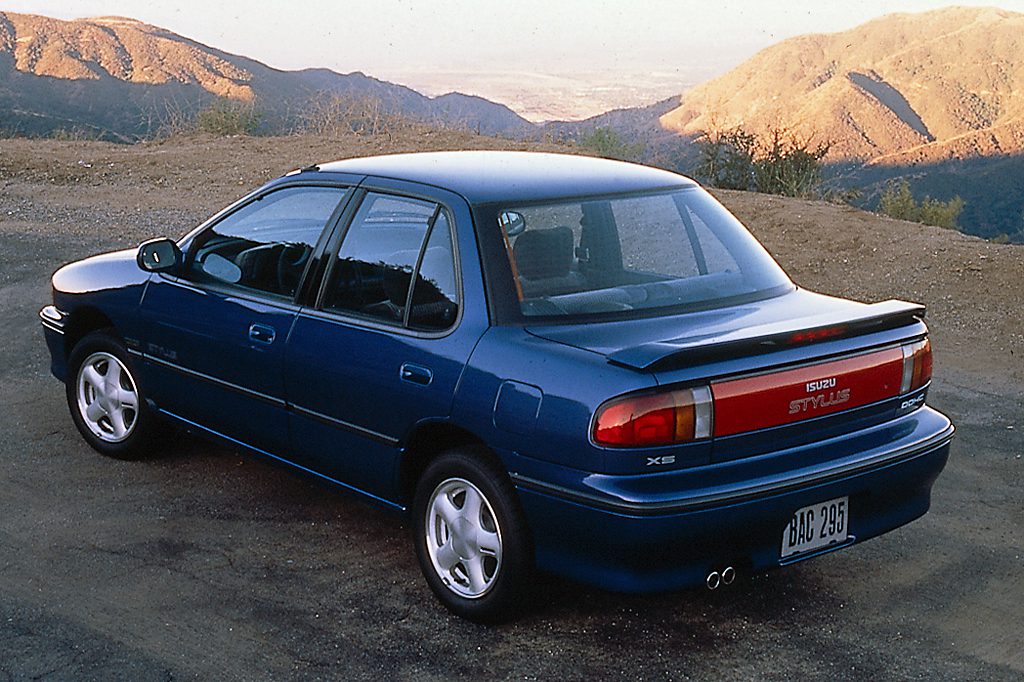 1991 Isuzu Stylus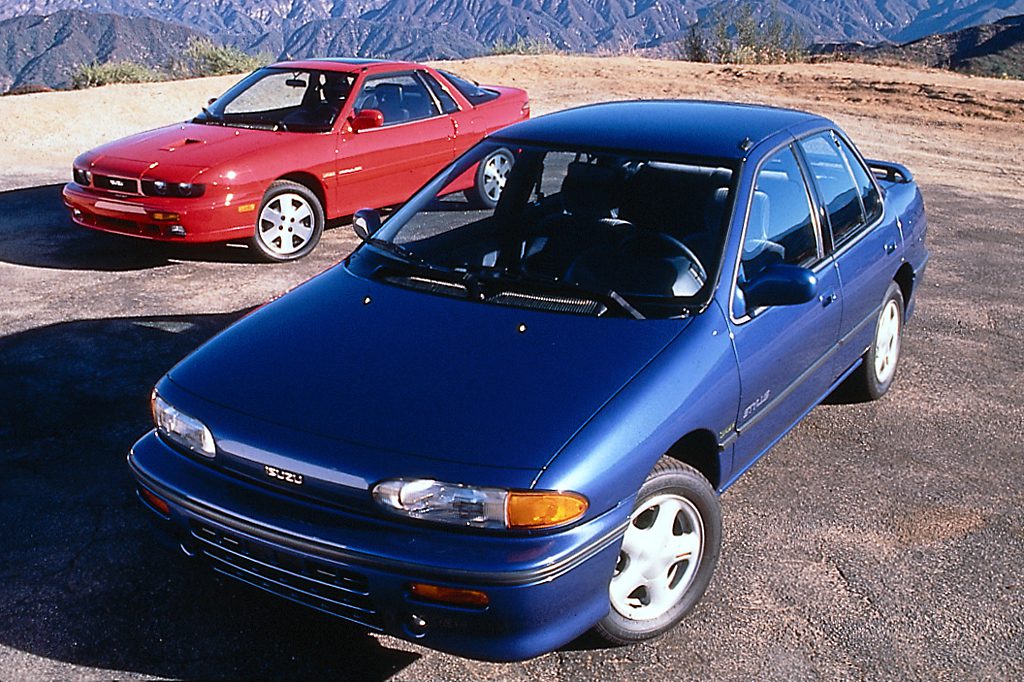 1991 Isuzu Stylus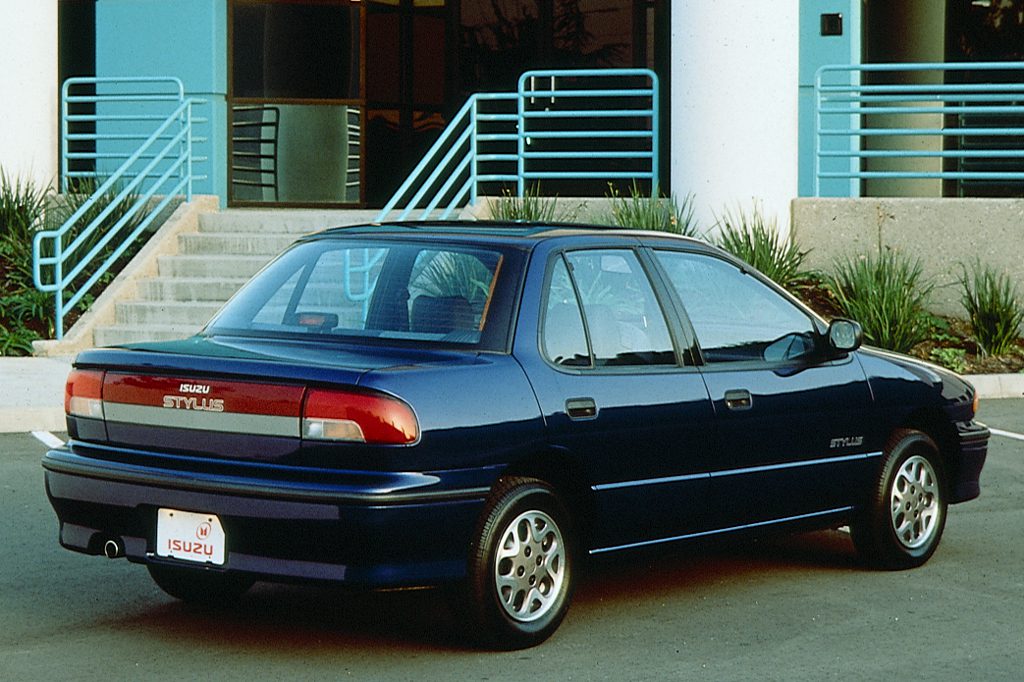 1993 Isuzu Stylus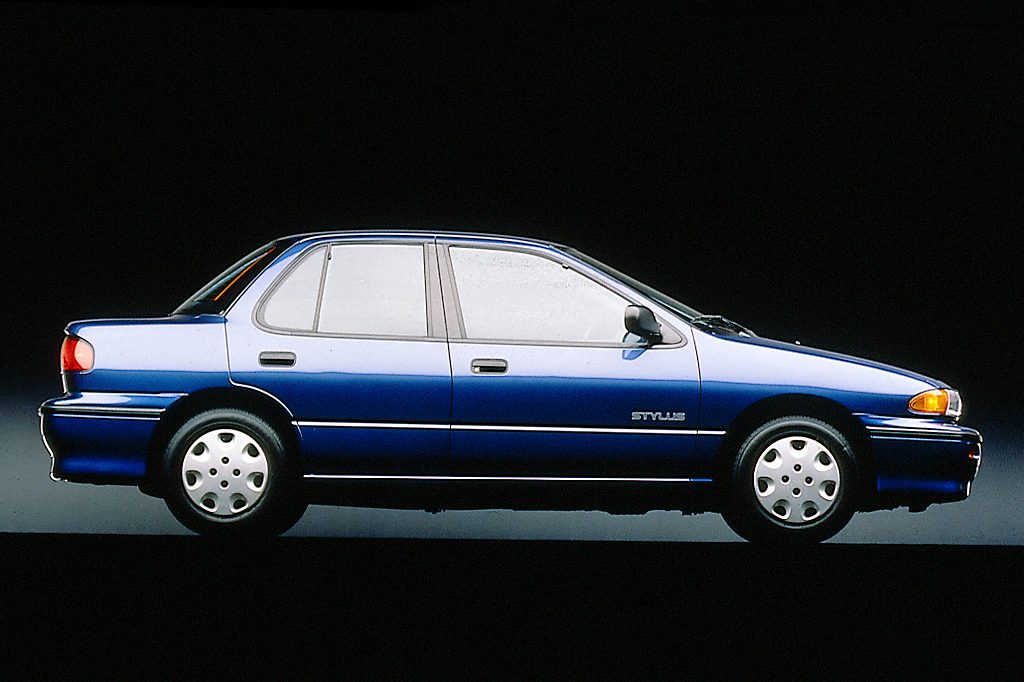 1993 Isuzu Stylus
Pros:

Fuel economy
Handling (XS)
Airbag

Cons:
All told, there was little to set the Stylus apart from its competitors when it was new. The same is true today. Though better than Isuzu models of the 1980s, Stylus did not reach the level of the best competitors of its time.
Overview
Replacing the old I-Mark, Isuzu's subcompact Stylus sedan arrived in late spring of 1990, as a late '90 model. In the same year, Isuzu launched a sporty Impulse coupe, built on the same front-drive chassis. A 95-horsepower, 1.6-liter 4 cylinder engine went into the base S model, with either 5-speed manual shift or a 3-speed automatic transmission. Stepping up to the XS sedan brought a 125 horsepower dual-overhead-cam engine, as in the Impulse coupe. Only manual shift was offered in the XS. The Stylus S sedan had 13-inch tires, standard manual steering, and front-disc/rear-drum brakes. Power steering, all-disc brakes, 14-inch tires and a firmer Lotus-tuned suspension went into the XS sedan.
Yearly Updates
1991 Stylus
No significant change was evident for the Stylus's second season.
1992 Stylus
Although the base Stylus kept its 95-horsepower engine, the XS sedan got a new engine. A twin-cam, 1.8-liter 4-cylinder, making 140 horsepower, replaced the prior 130-horsepower, 1.6-liter powerplant. With the new engine, the optional automatic transmission was a four-speed unit rather than a three-speed.
1993 Stylus
Isuzu's subcompact passenger cars changed little for 1993, before fading away. However, the sporty XS version already was gone. That left only a single front drive model for '93.