Midsize car; Built in Japan
transverse front-engine/front- or all-wheel drive
Good condition price range: $1,000 – $1,800*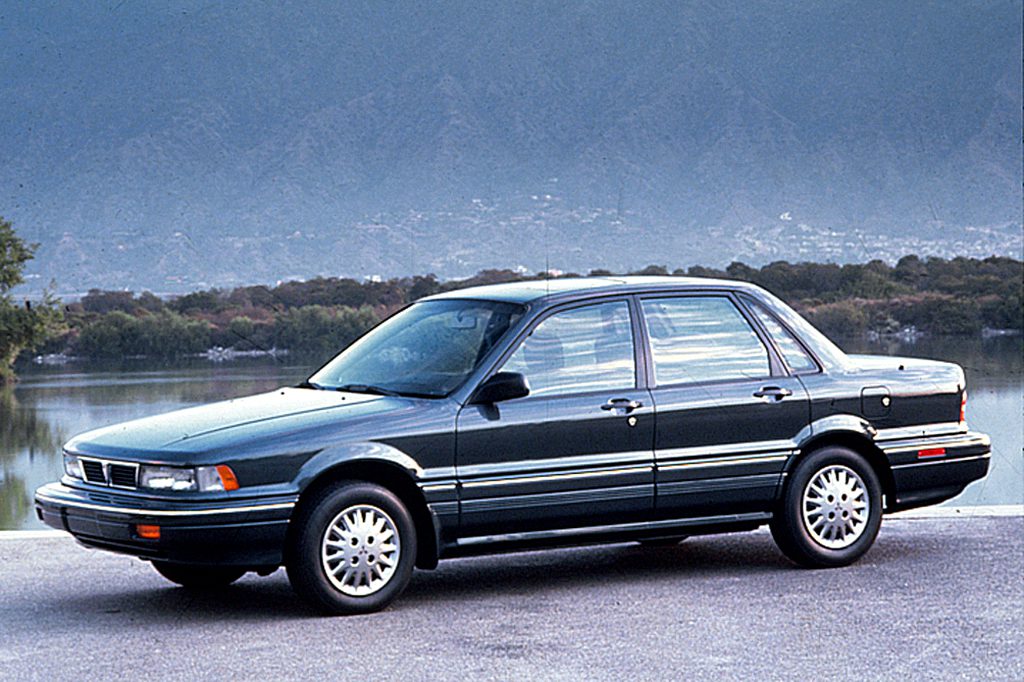 1991 Mitsubishi Galant GS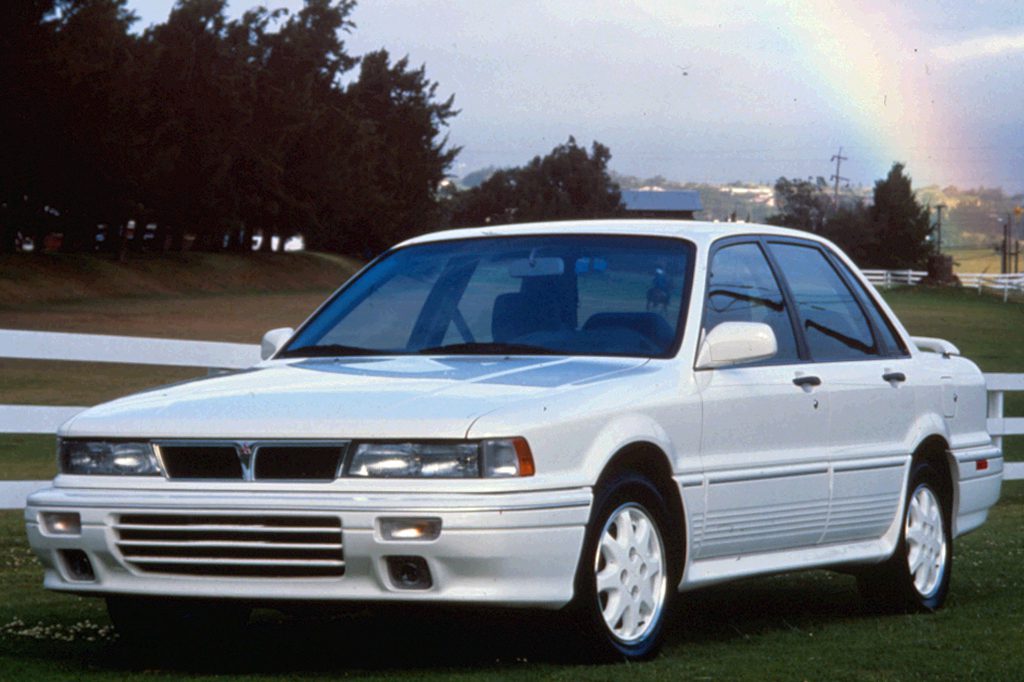 1991 Mitsubishi Galant VR-4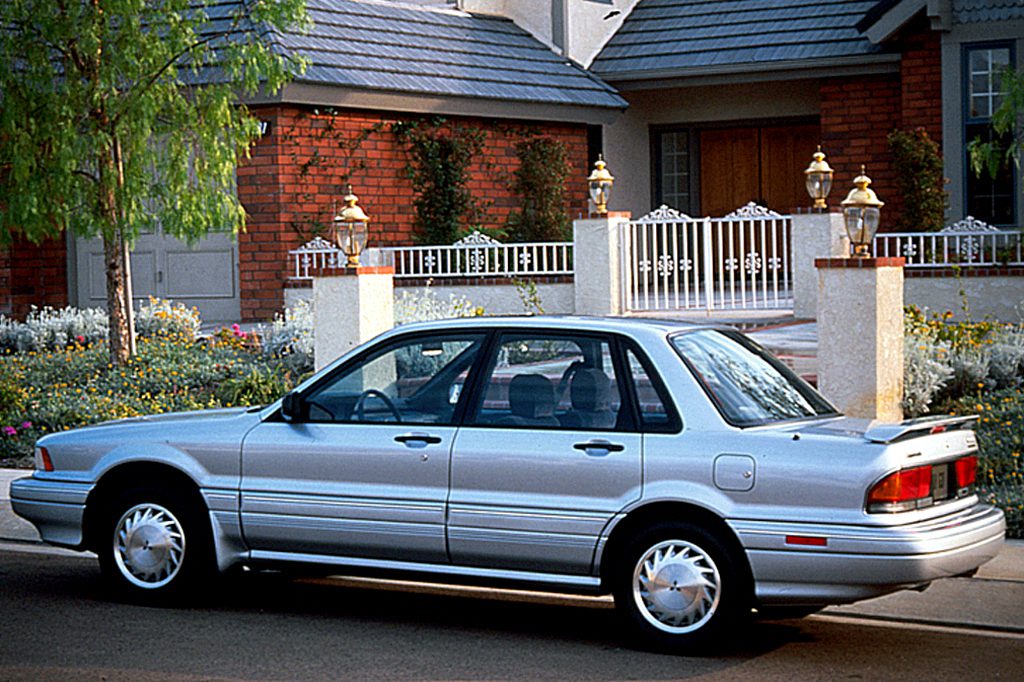 1992 Mitsubishi Galant GS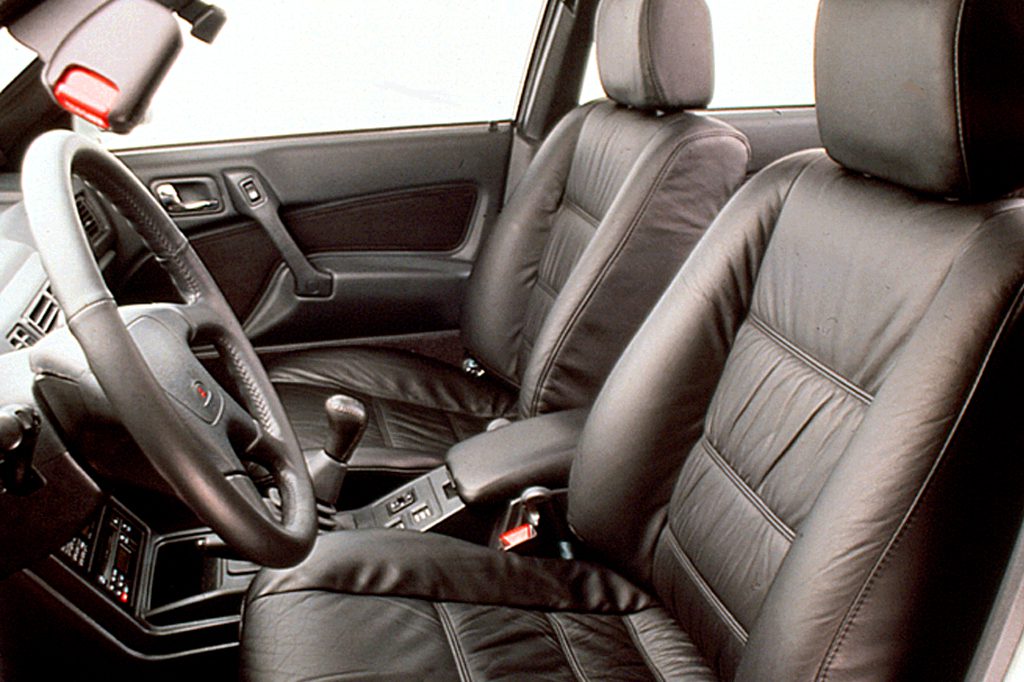 1991 Mitsubishi Galant interior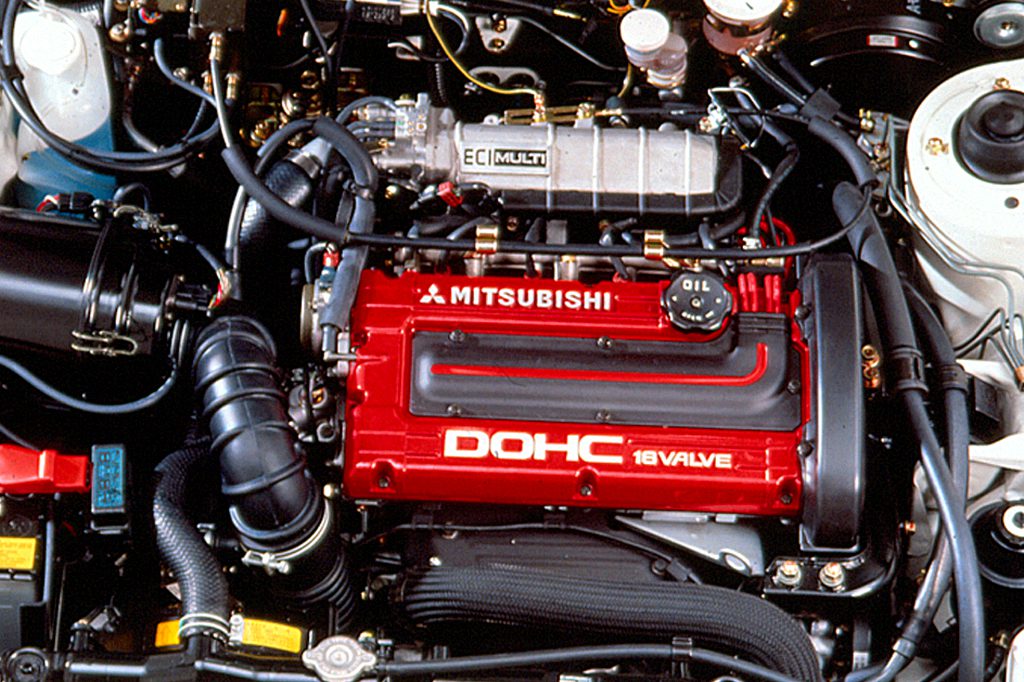 1991 Mitsubishi Galant engine
Pros:

Handling/roadholding
Passenger room
Reliability

Cons:

Acceleration (w/automatic transmission)
Cargo room
Ride (VR-4, GSX)
We rate the early '90s Galant highly, and still consider it an exceptional value when compared with same-year Accords and Camrys.
Overview
Galant was Mitsubishi's answer to the Honda Accord and Toyota Camry. At its introduction, base models offered a 102-horsepower, 2.0-liter 4-cylinder mated to a 5-speed manual. Galants in LS trim dropped the manual for a 4-speed automatic. The sporty GS model and all-wheel-drive GSX came with a twin-cam, 135-horsepower version of the same 2.0-liter engine, electronically controlled suspension, plus 4-wheel disc brakes and available antilock brakes.
Yearly Updates
1991 Galant
The big news for 1991 is the arrival of the high-performance Galant
VR-4 model. It replaces the GSX as the Galant flagship. The GSX returns, but drops its 5-speed in favor of a 4-speed automatic. The VR-4 adds a more advanced 4WD system, similar to the one used in Mitsubishi's 3000GT, and adds a 195-horsepower turbocharged engine, 5-speed manual transmission, 4-wheel steering, leather interior, and bold exterior trim. Another new model, the GSR, is also added. It features front-wheel drive, and the twin-cam 135-horsepower 4-cylinder mated to the 5-speed manual, electronic suspension, and antilock brakes. Finally, Mitsubishi added a new grille and taillamps to help provide a fresh new look.
1992 Galant
With the arrival last year of the VR-4, Mitsubishi decided to drop the 4WD GSX model for 1992. The remaining four models receive a mild freshening inside and out. The twin-cam 2.0-liter that powers both GS and GSR models now provides 144 horsepower, up from 135 last year.
1993 Galant
The 1993 Galant gives some notable changes for its fourth year in its present form. The slow-selling VR-4 is discontinued. Last year's sporty GS and GSR have been combined for 1993 into a single LS model. Last year's midlevel LS has been renamed the ES, but provides roughly the same equipment. The base Galant now is designated as the S model. All receive a revised version of the 2.0-liter 4-cylinder. The new unit is fitted with internal balance shafts and is now a 16-valve unit with power increasing from 102 to 121 horsepower.