Premium midsize car; Built in Sweden
2-door convertible
2-door hatchback
4-door sedan
transverse front-engine/front-wheel drive
Good condition price range: $1,000 – $3,200*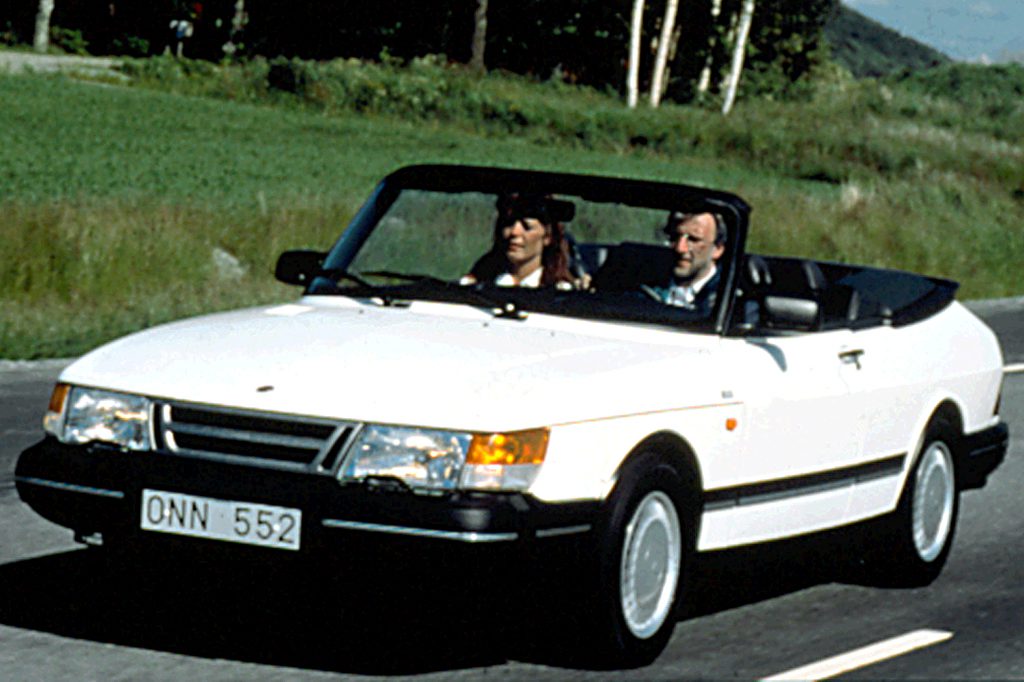 1991 Saab 900S 2-door convertible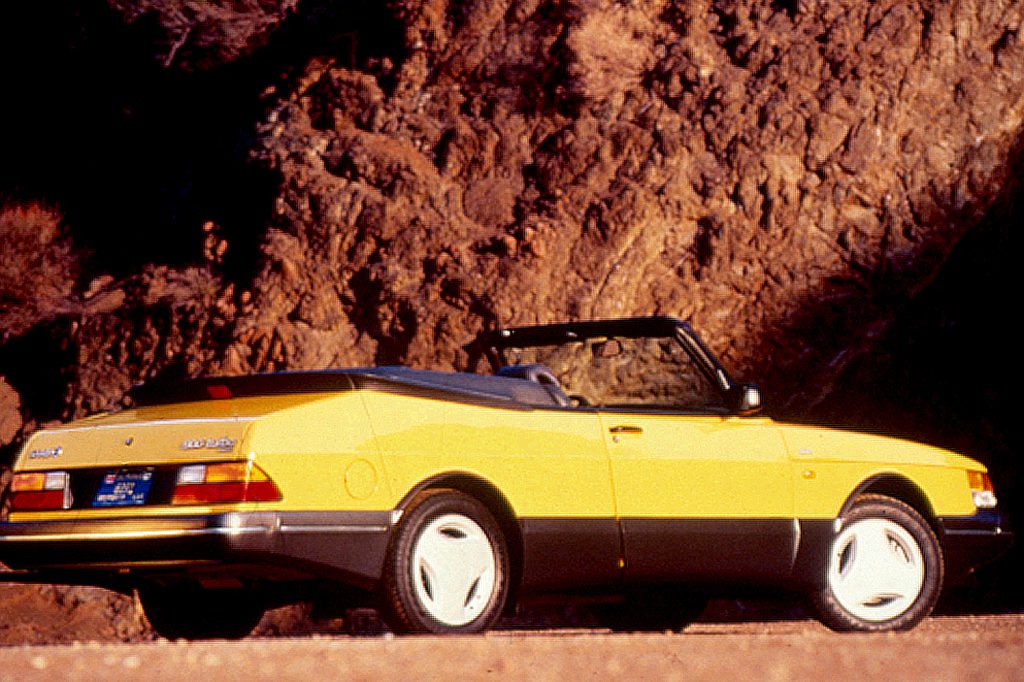 1991 Saab 900 Turbo Special Edition 2-door convertible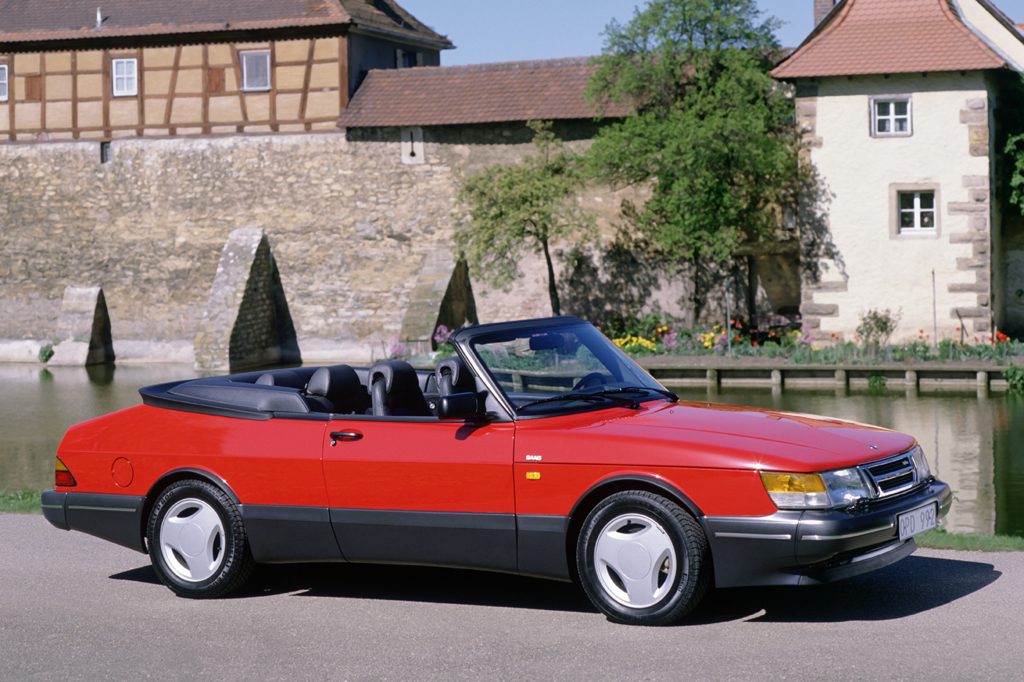 1991 Saab 900 2-door convertible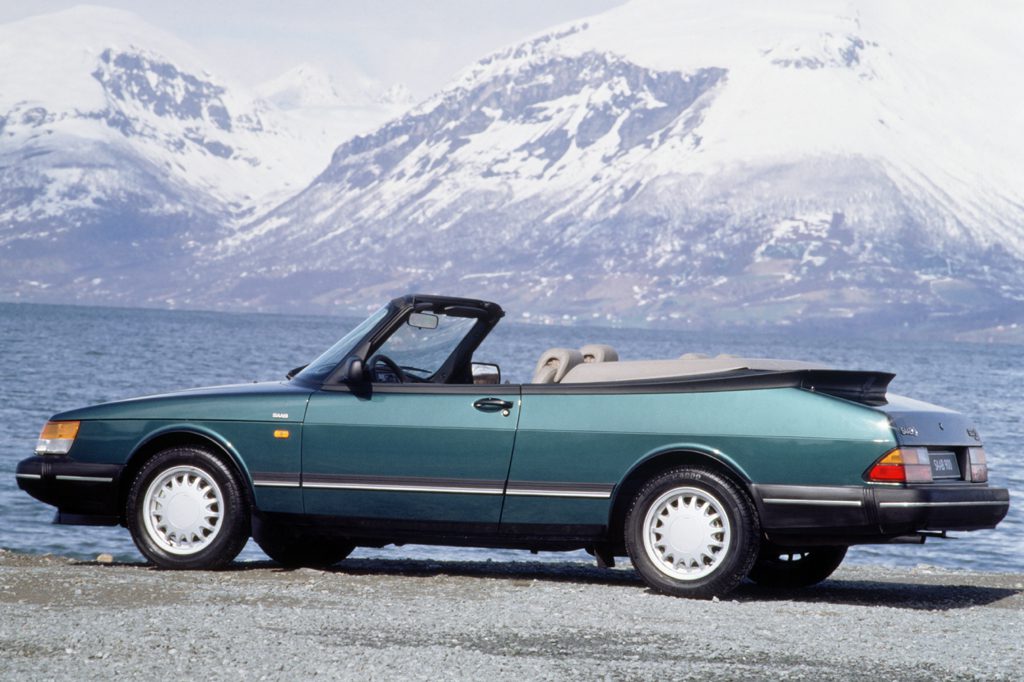 1992 Saab 900 2-door convertible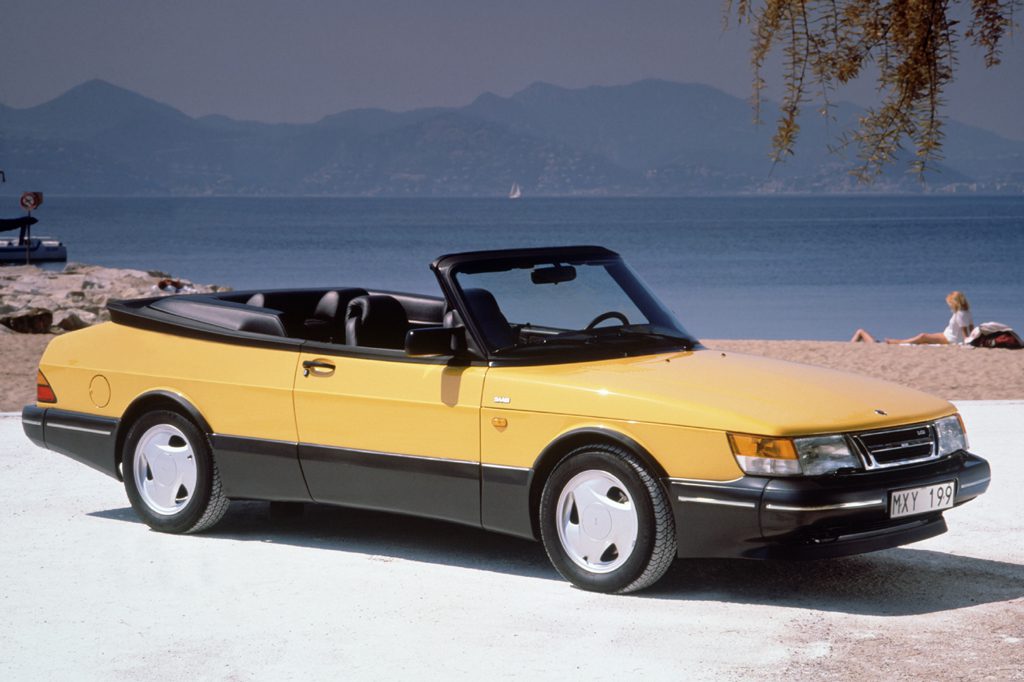 1992 Saab 900 2-door convertible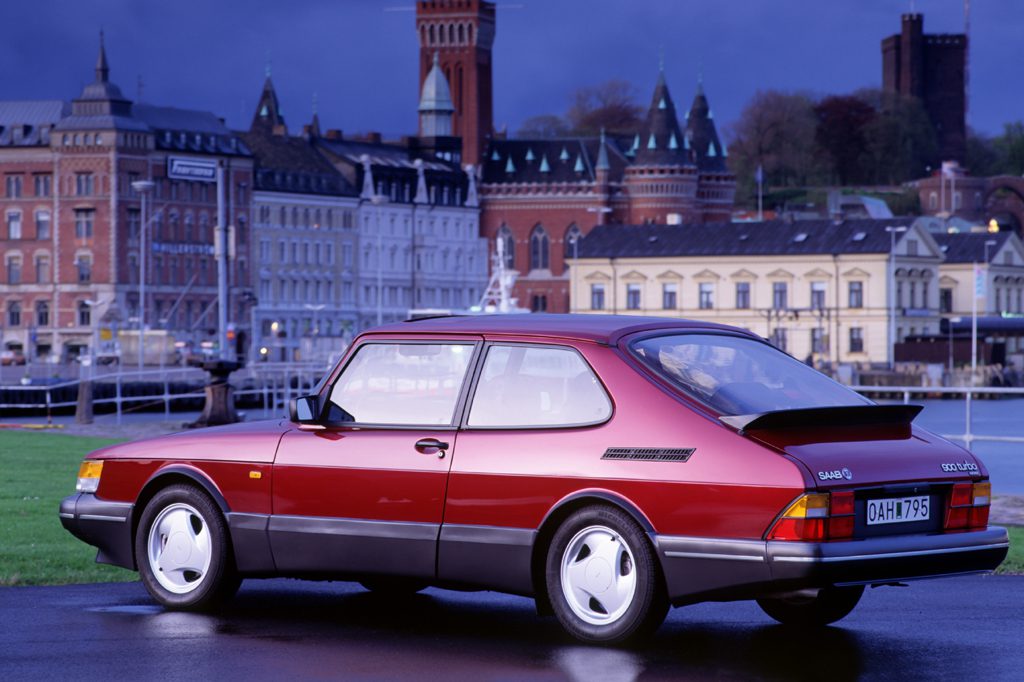 1993 Saab 900 Turbo 2-door hatchback
Pros:

Acceleration (turbo)
Antilock brakes (optional)
Handling/roadholding
Passenger and cargo room

Cons:

Automatic-transmission performance
Manual-shift linkage
Ride (turbo)
Wind noise
All-in-all, the 900 of the early '90s is a bit too trouble-prone and quirky for our tastes, but it makes an interesting choice for someone looking for a luxury car that defies the norm.
Overview
While the basic design for the 900 model of the early '90s was 20 years old, these cars aged well. Taking a look at the model lineup, both the base 900 and 900S came in 2-door hatchback and 4-door notchback formats, powered by a standard 2.0-liter 4-cylinder. The 128-horsepower engine came paired with either a 5-speed manual or 3-speed automatic transmission. Next in line were the three Turbo models in 2-door hatchback, 4-door notchback, and 2-door convertible configurations, plus the top-end Turbo SPG 3-door. All featured a turbocharged version of Saab's 2.0-liter 4-cylinder, also available with either a 5-speed manual or a 3-speed automatic gearbox. Features added in 1990 included antilock brakes, a driver-side airbag, and a new 18-gallon fuel tank.
Yearly Updates
1991 900/Turbo
For 1991, Saab enlarges the 900's naturally aspirated engine and a drops the slow-selling 4-door Turbo model. The previous 2.0-liter engine is replaced with a 2.1-liter twin-cam unit, with horsepower increasing by 12, to 140. New front seats, similar to those in the more expensive Saab 9000 are added to both the 900 and 900S, as are rear-seat headrests.
1992 900/Turbo
Saab discontinues its top-line 900 Turbo SPG with its body flairs and rear spoiler. Otherwise, these premium sedans carry over with only subtle alterations.
1993 900/Turbo
Base hatchbacks and sedans shed last year's 900 tag and pick up the 900S designation. An all-new 900 would be ready for the '94 model year.