Compact car; Built in Brazil
2-door coupe
2-door wagon
4-door sedan
transverse front-engine/front-wheel drive
Good condition price range: $1,000 – $1,400*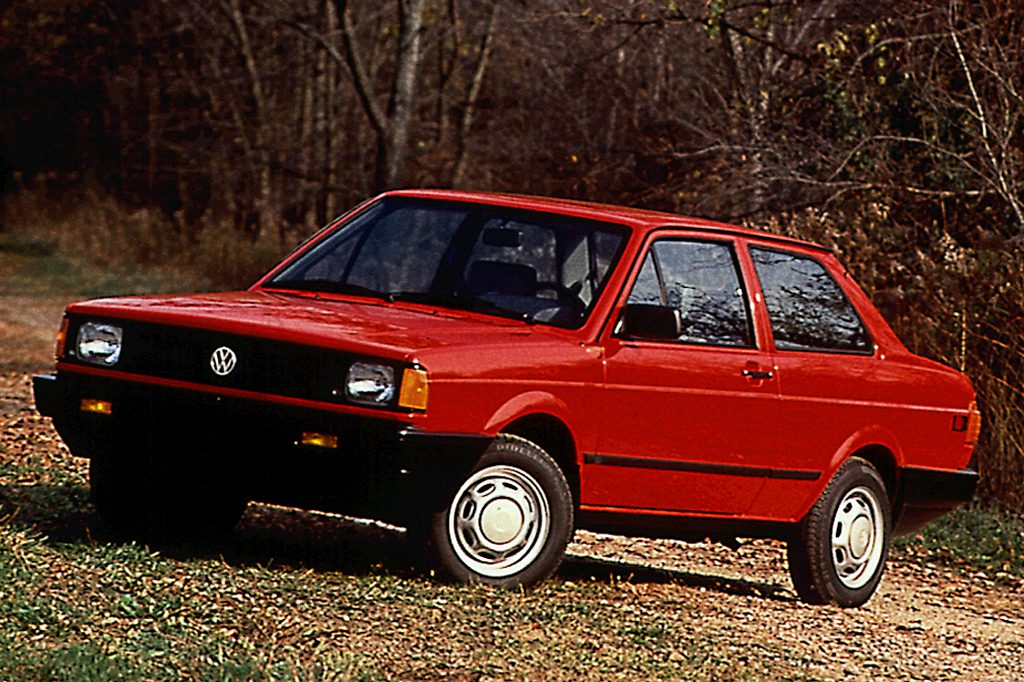 1990 Volkswagen Fox 2-door coupe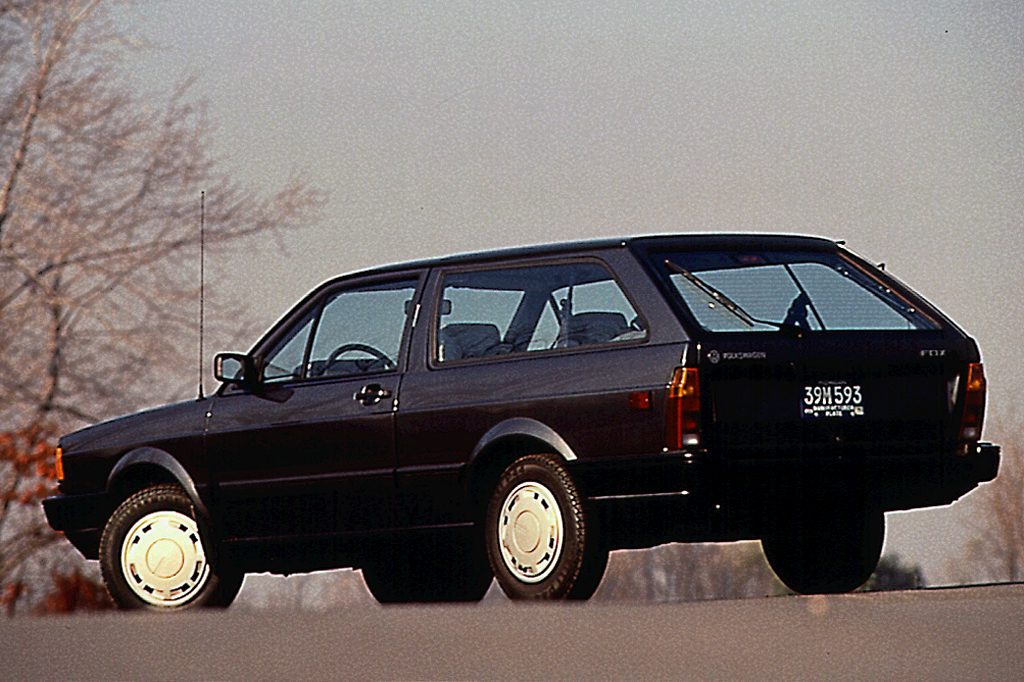 1990 Volkswagen Fox GL 2-door wagon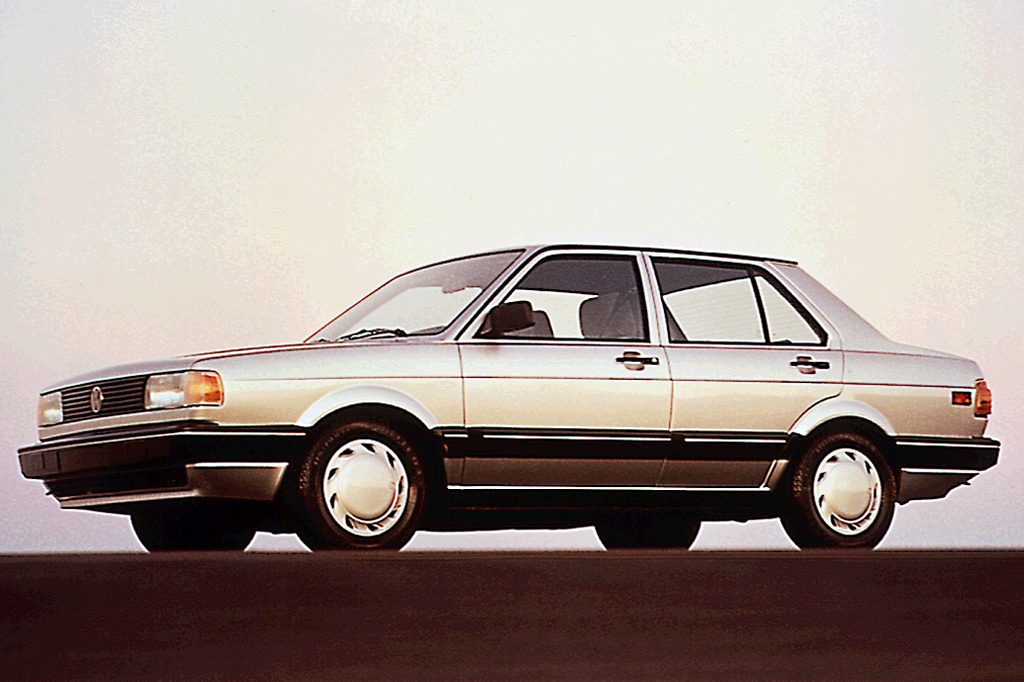 1991 Volkswagen Fox GL 4-door sedan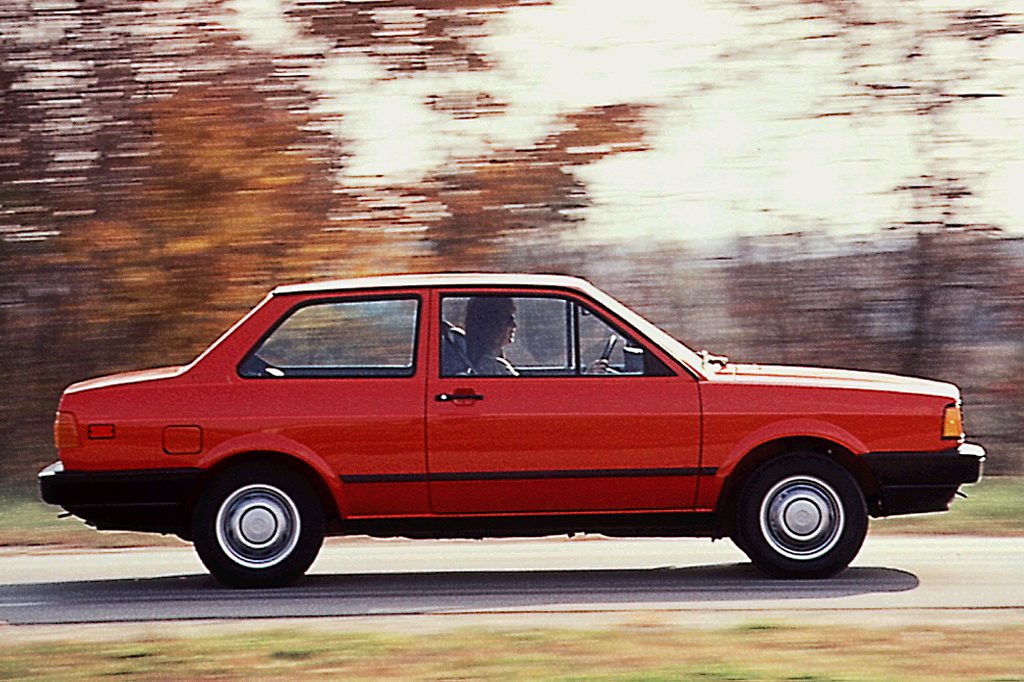 1990 Volkswagen Fox 2-door coupe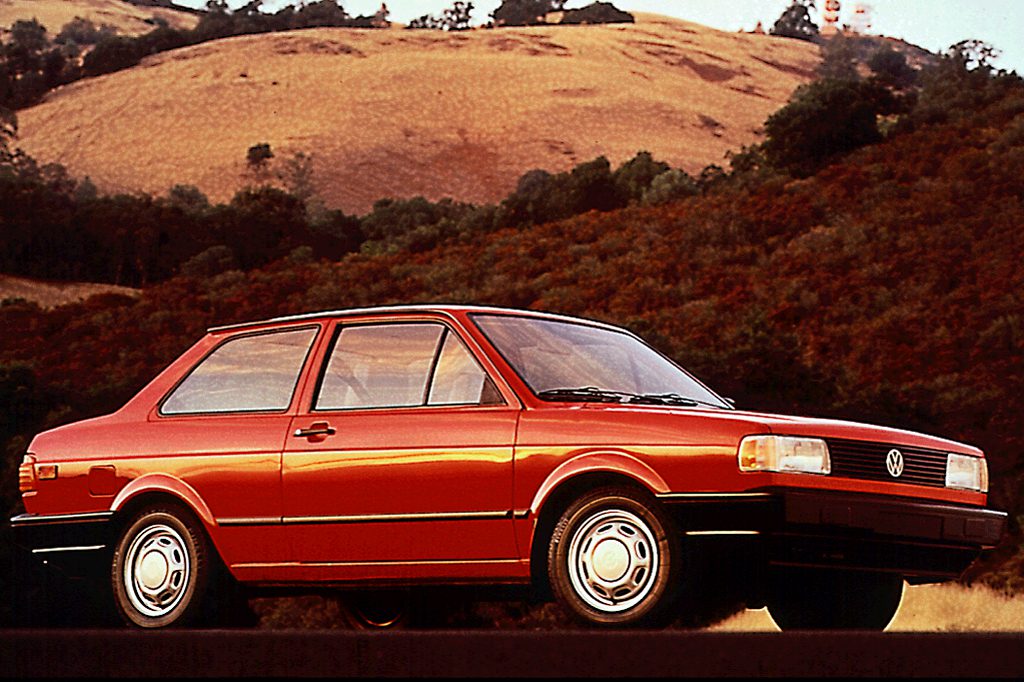 1991 Volkswagen Fox 2-door coupe
Pros:

Fuel economy
Handling/roadholding
Versatility (wagon)
Visibility

Cons:

Cargo room (sedan)
Noise
Passenger room
Overall, the Fox has a substantial feel–definitely a cut above most budget-priced cars. It's also more fun to drive than most older subcompacts in its price class.
Overview
Volkswagen's Brazilian-built subcompact debuted for 1987 as an entry-level 2-door or a step-up GL 4-door sedan. Those two were followed by an unusual 2-door station wagon (which was dropped after '90). A Fox measured 5.4 inches longer than the Volkswagen Golf hatchback, but 8.3 inches shorter than a Jetta sedan. At 92.8 inches, its wheelbase was 4.5 inches shorter than that of the Golf/Jetta duo. Motorized front shoulder belts went into 1990 models, and separate lap belts had to be buckled manually. The 1990 lineup included a base 2-door sedan, GL 4-door sedan, and GL 2-door station wagon. Those three used an 81-horsepower, 1.8-liter 4 cylinder engine and a 4-speed manual transmission. The GL Sport 2 door held the same engine, but it drove a 5-speed manual transmission.
Yearly Updates
1991 Fox
The Fox lineup shrunk this year, as the station wagon and GL Sport 2-door dropped out. Surviving were the base 2-door and GL 4 door sedan. A 4-speed manual transmission remained in the base car, but the GL sedan got a 5-speed. Both models earned a modest facelift, including rectangular aero headlamps and rounded taillamps.
1992 Fox
Except for a rewired radio, which now turned off along with the engine, nothing was new for '92.
1993 Fox
Air conditioning became standard in the Fox's final season, and the 4-speed manual transmission disappeared. Both the base 2-door and GL 4-door sedans now used a 5-speed. Two-door sedans gained full wheel covers, dual outside mirrors, body-color bumper aprons, and the same 175/70SR13 tires used on the 4-doors. Some upgraded interior trim went into 4-door sedans.