Compact car; Built in USA
2-door convertible
2-door coupe
4-door sedan
4-door wagon
transverse front-engine/front-wheel drive
Good condition price range: $1,000 – $2,200*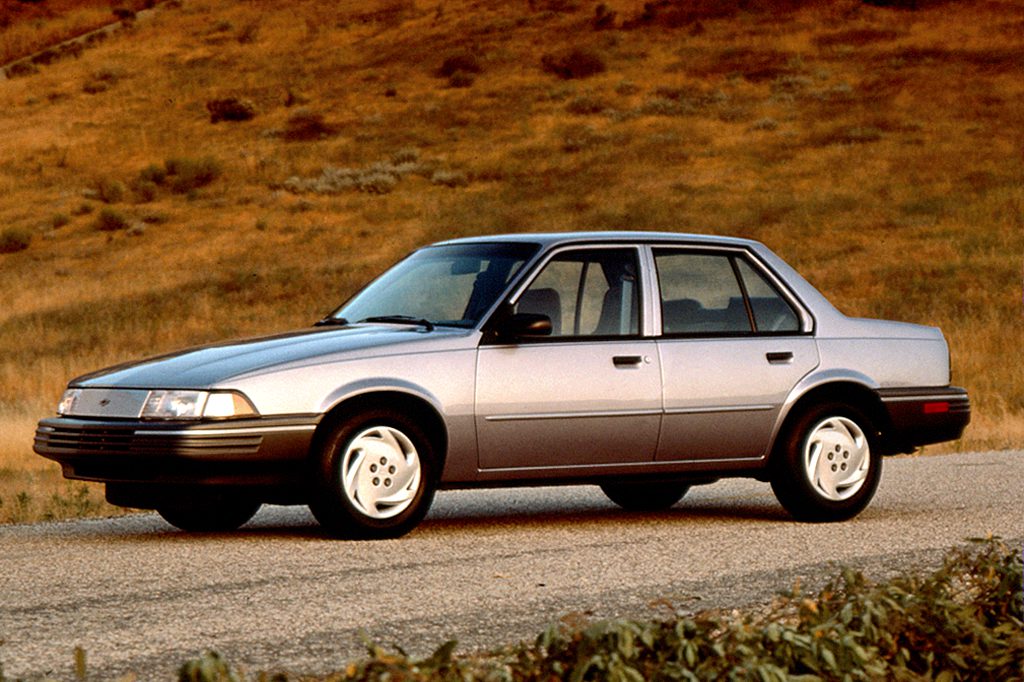 1994 Chevrolet Cavalier 4-door sedan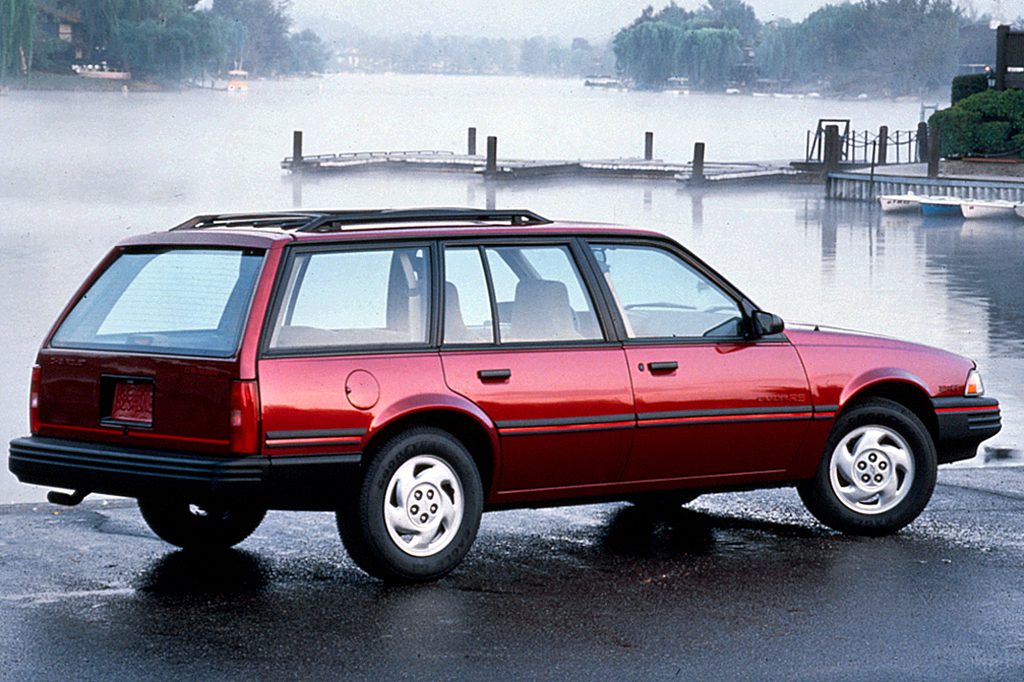 1993 Chevrolet Cavalier RS 4-door wagon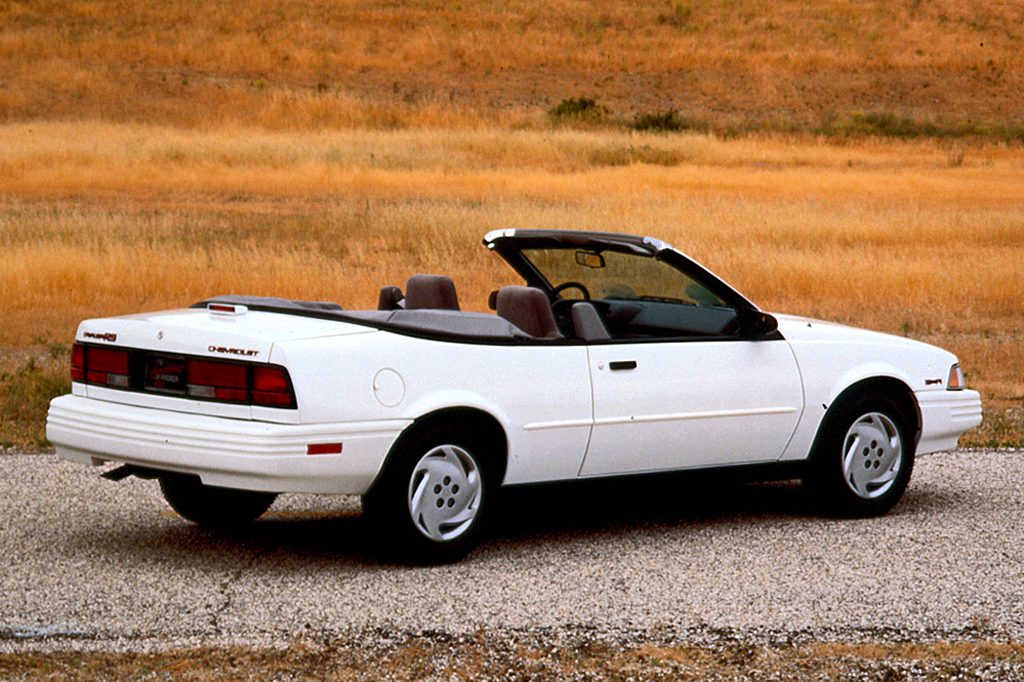 1994 Chevrolet Cavalier RS 2-door convertible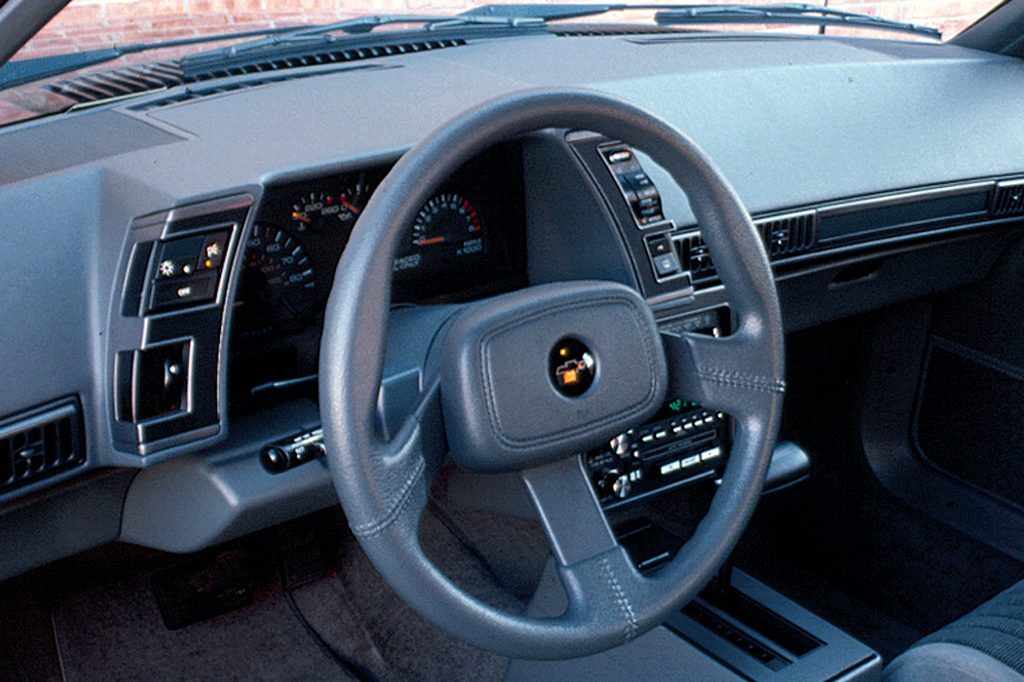 1990 Chevrolet Cavalier RS interior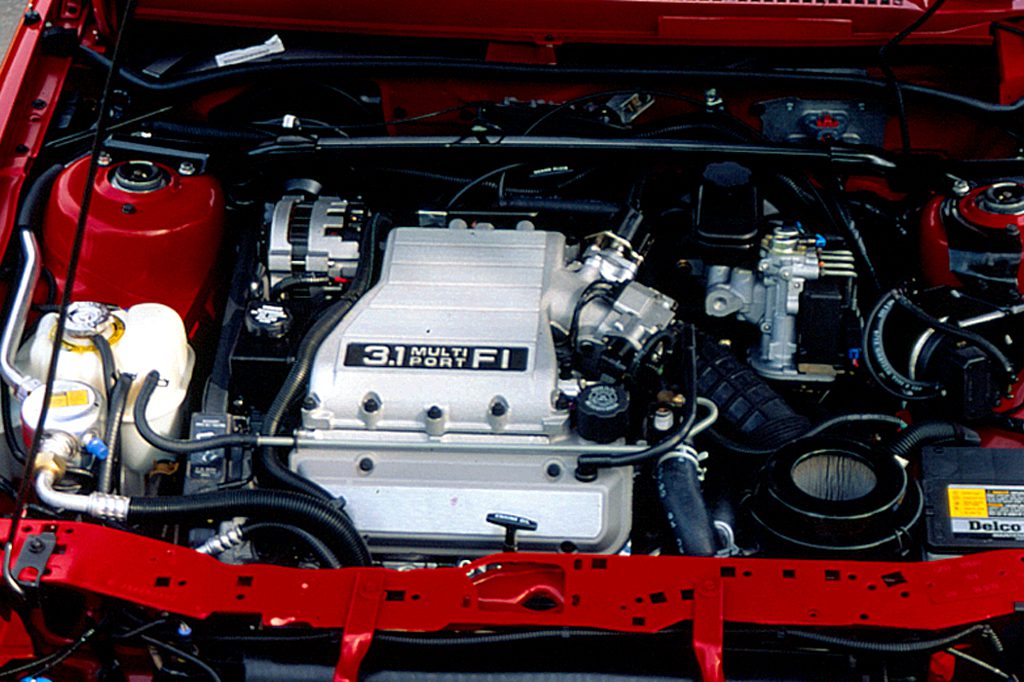 1993 Chevrolet Cavalier Z-24 engine
Pros:

Acceleration (V6)
Antilock brakes
Fuel economy (4-cylinder)
Handling/roadholding (Z24)
Price

Cons:

Acceleration (4-cylinder)
Engine noise (4-cylinder)
Rear-seat comfort
Neither as roomy nor as technically sophisticated as Japanese subcompacts of the same period, Cavaliers have always offered good value. Convertibles add some flair, but also cost far more than their solid-topped mates.
Overview
Introduced in 1982, the subcompact front-drive Cavalier was a top seller for Chevrolet through its early years. Pontiac's Sunbird was similar. New sheetmetal had been added in a 1988 restyle. Cavaliers came in three body styles for 1990: notchback coupe, sedan, and station wagon. No convertible was available this season, but it would be back soon. A sporty Z24 coupe with V6 power targeted the youth market. Engines grew in size for 1990. A 2.2-liter four became the base engine, while a 3.1-liter V6 replaced the prior 2.8-liter as an option in wagons. Cavaliers got new seats for 1990, as well as passive front seatbelts and a stainless-steel exhaust system.
Yearly Updates
1991 Cavalier
Cavaliers earned a subtle facelift outside, plus reworking of the cabin. A
convertible returned to the lineup in RS trim. Front and rear fascias were new; so were headlamps and taillamps. The Z24 added aero rocker panels and a decklid spoiler. Instrument panels gained temperature and oil-pressure gauges. Tires expanded from 13- to 14-inch, while the Z24 went from 14-inch to 15-inch rubber. Rotary knobs replaced buttons and levers for the headlamps and wiper/washer. Coupes added door map pockets and could get a removable sunroof.
1992 Cavalier
Antilock braking became standard for '92, and the 4-cylinder engine gained 15 horsepower, courtesy of a new fuel-injection system. The Z24 convertible returned after a 2-year absence, joining the RS ragtop.
1993 Cavalier
Convertibles switched from plastic to glass for their back windows, and could now have a rear defogger installed. Previously optional only in station wagons, the V6 engine could now go into any RS model.
1994 Cavalier
A stronger (120-horsepower) base engine went into 1994 models–ten more than before. Wagons now came in just one (unnamed) trim level. Cavaliers then earned a total redesign, as a 1995 model.