Midsize car; Built in Canada
transverse front-engine/front-wheel drive
Good condition price range: $1,000 – $1,800*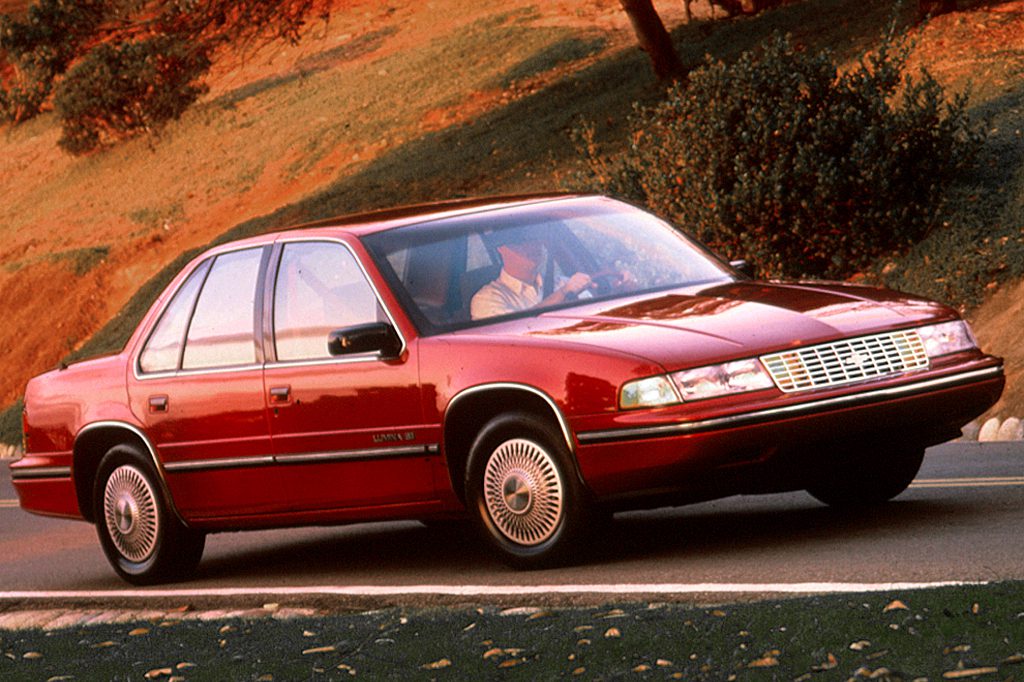 1990 Chevrolet Lumina 4-door sedan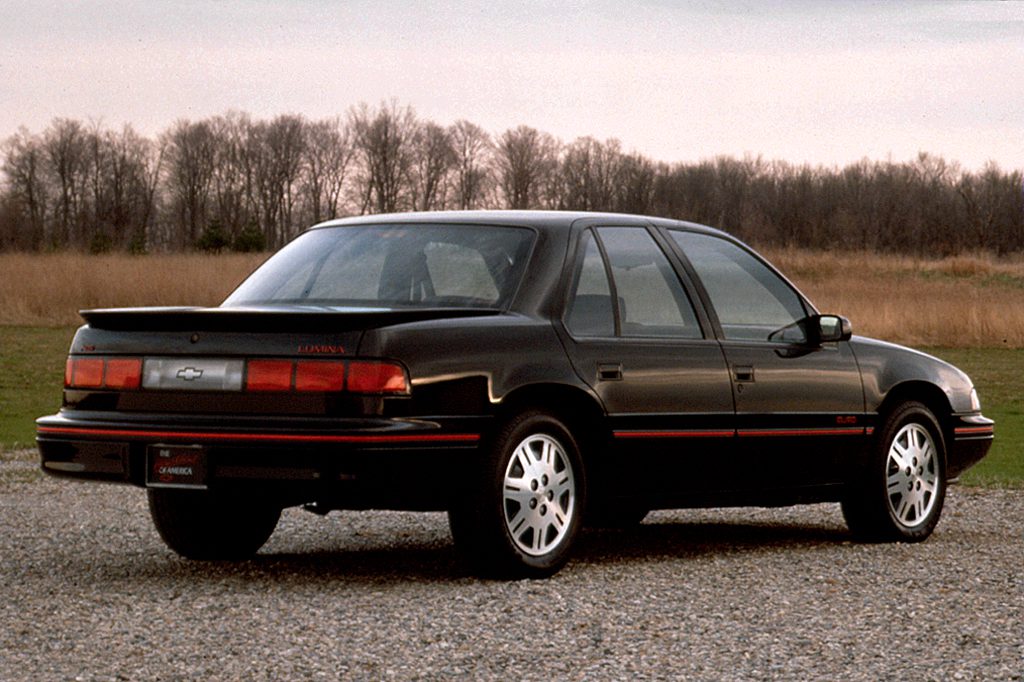 1994 Chevrolet Lumina Euro 4-door sedan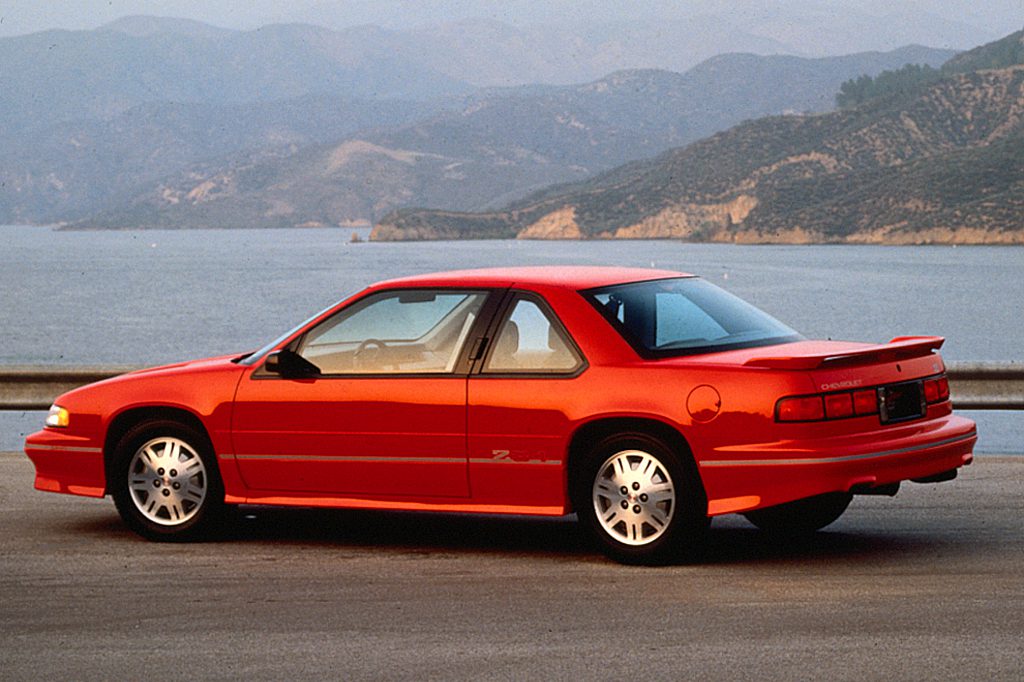 1991 Chevrolet Lumina Z-34 2-door coupe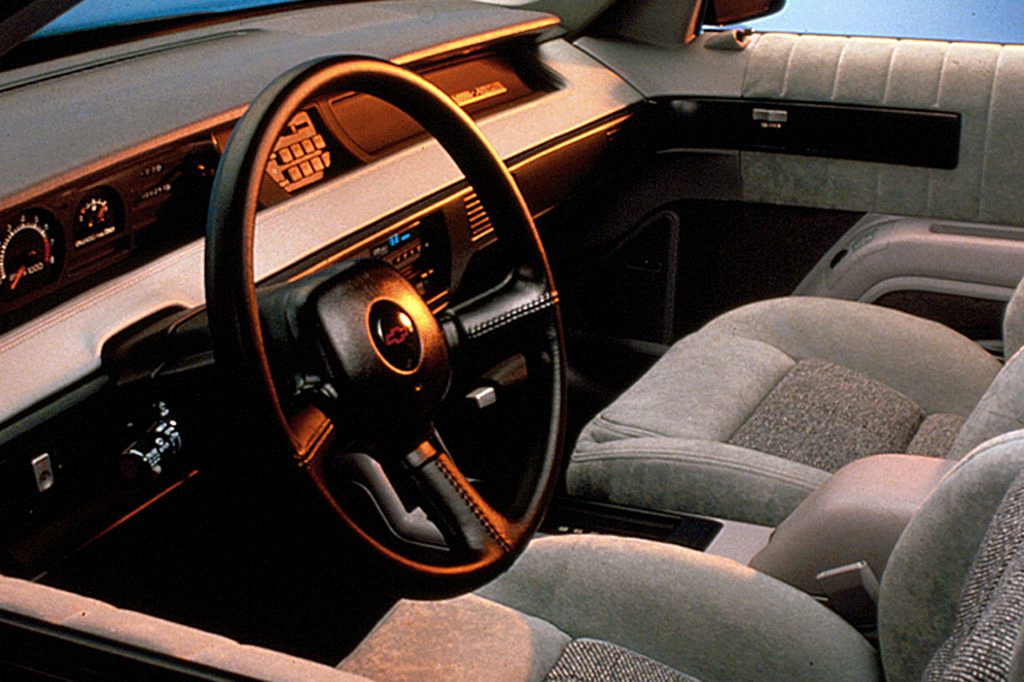 1991 Chevrolet Lumina Z-34 interior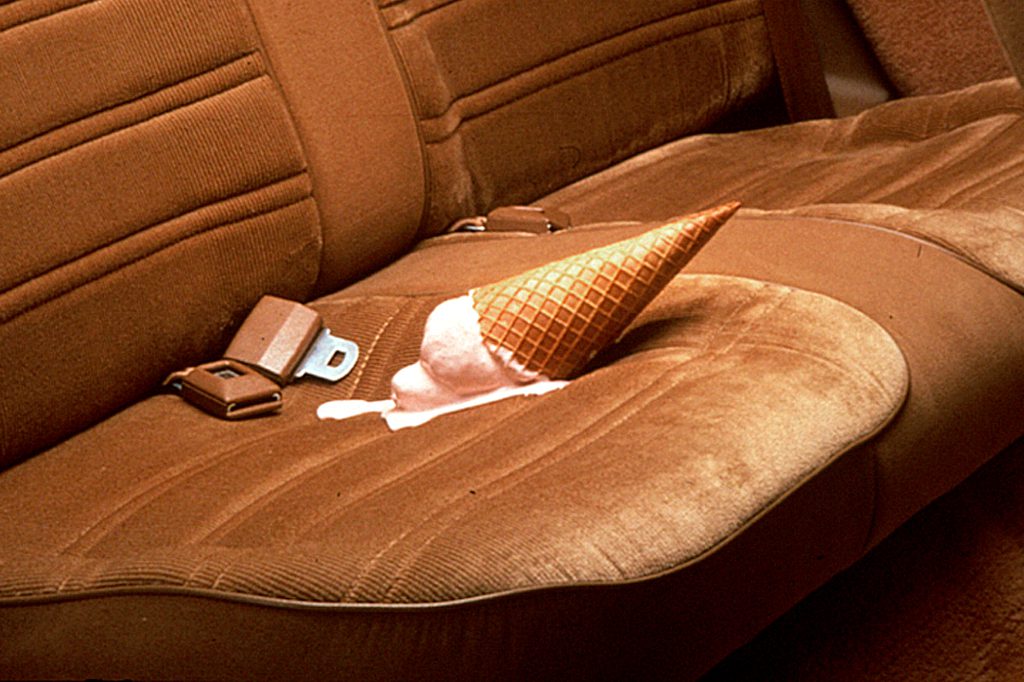 1990 Chevrolet Lumina interior
Pros:

Acceleration (3.4-liter V6)
Antilock brakes (later models)
Handling (Euro, Z34)
Passenger and cargo room

Cons:

Acceleration (4-cylinder)
Instruments/controls
Ride
Steering feel
Though quiet and capable cruisers, Luminas don't quite match Taurus in overall style, features, or performance. On the other hand, a reasonable secondhand price can overcome at least a few of those objections.
Overview
Midsize, front-drive 6-passenger sedan arrived in late spring 1989 as GM's challenge to the Ford Taurus. A coupe joined the sedan that fall on the same 107.5-inch wheelbase, roughly replacing the old Monte Carlo. Chevrolet's sedan was the first 4-door from the GM design that produced the 1988 Buick Regal, Oldsmobile Cutlass Supreme, and Pontiac Grand Prix coupes. Luminas came in base or sportier Euro guise. Euros wore blackout body trim and had a sport suspension, and either 15- or 16-inch tires. Base Luminas made do with 14-inch rubber. Standard equipment on all models included 4-wheel disc brakes, power steering, and a fully independent suspension all around. Euros added air conditioning.
Yearly Updates
1991 Lumina
A high-performance Z34 coupe arrived during 1991, powered by GM's new twin-cam 3.4-liter engine. The Z34 was the only Chevrolet model to get that potent V6. Special styling touches included a louvered hood, ground-effects body add-ons, and a rear lip spoiler. In addition to the hotter engine, the Z34 contained a sport suspension, high-performance tires on alloy wheels, analog gauges, and sport-bucket seats. A body-colored, louver-style grille replaced the black-out unit on Luminas, and Euros got "touring" tires for a softer ride.
1992 Lumina
Antilock braking became available in '92, standard in the Euro and Z34, but optional in base models. Also, the 3.4-liter engine was offered in Euro sedans as well as in the Z34 coupe. The 3.4-liter Euro option package came only with a 4-speed automatic, so the engine was rated at 200 horsepower.
1993 Lumina
A 2.2-liter 4-cylinder engine replaced the 2.5-liter in base Luminas, but all coupes carried a V6 this year.
1994 Lumina
All '94 Luminas had a V6 engine and 4-speed automatic transmission with new electronic controls. The base coupe departed, leaving only Euro and Z34 coupes. A new design was in the works for 1995.