Compact car; Built in USA
2-door convertible
2-door hatchback
4-door hatchback
transverse front-engine/front-wheel drive
Good condition price range: $1,000 – $1,800*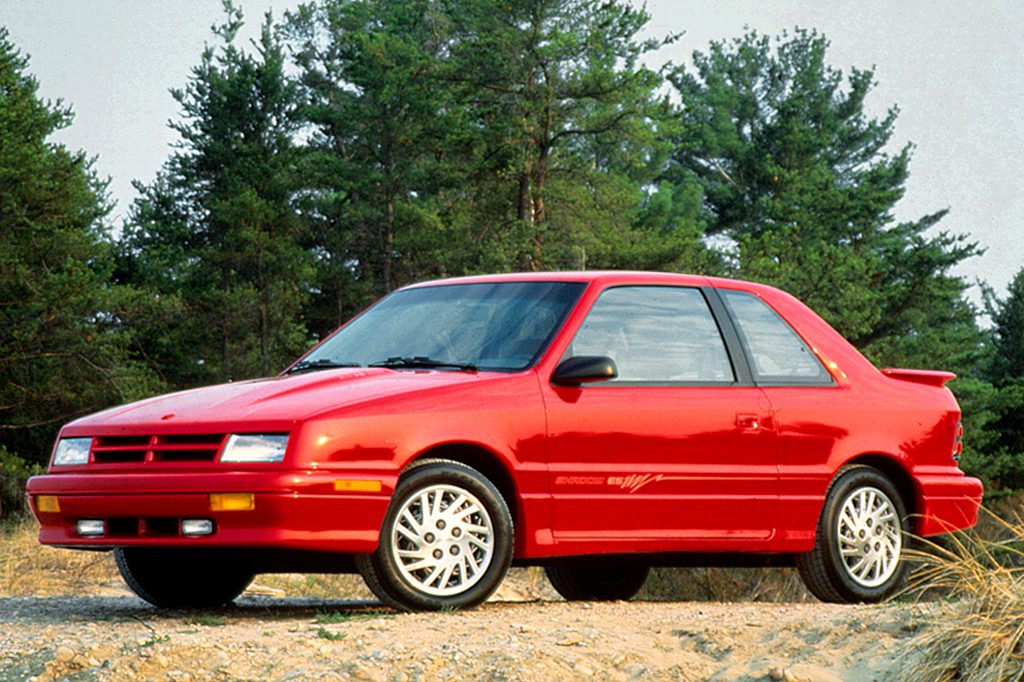 1994 Dodge Shadow ES 2-door coupe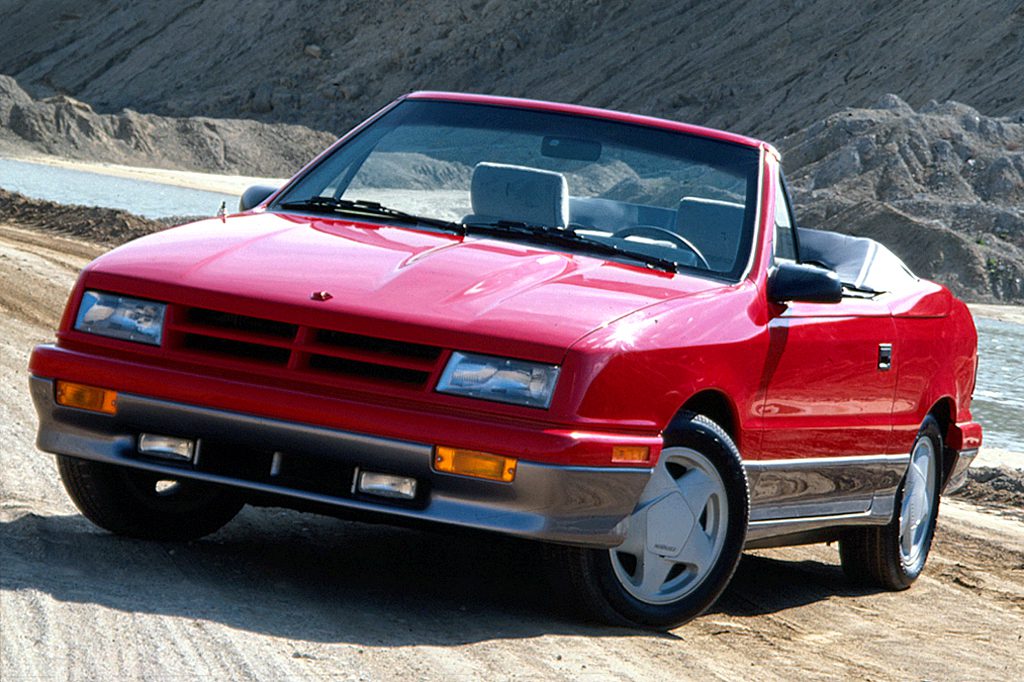 1991 Dodge Shadow ES 2-door convertible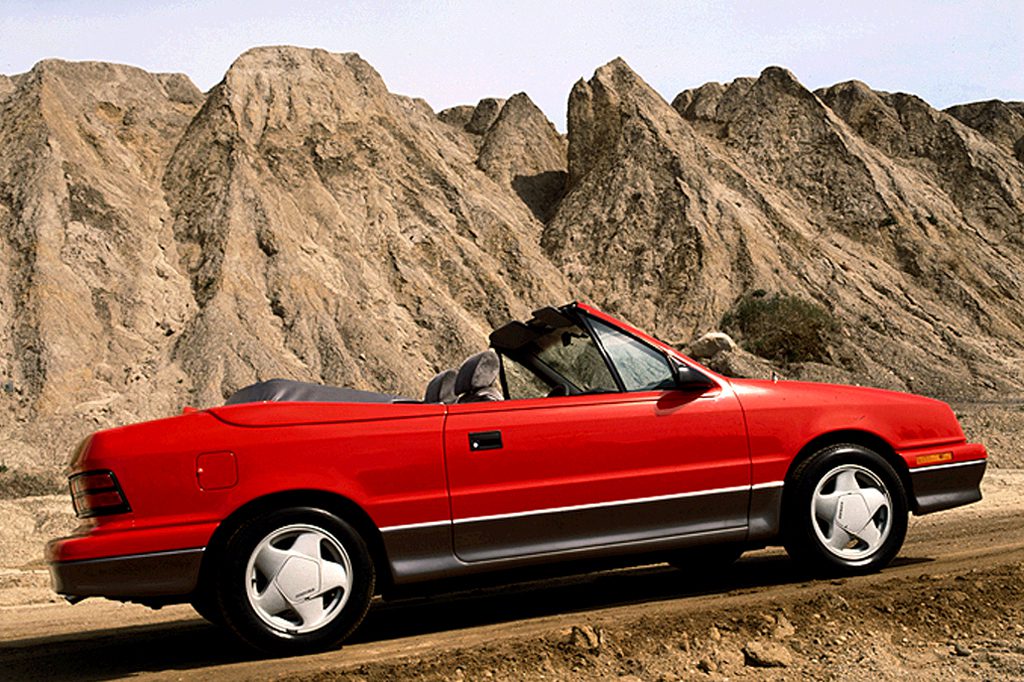 1991 Dodge Shadow ES 2-door convertible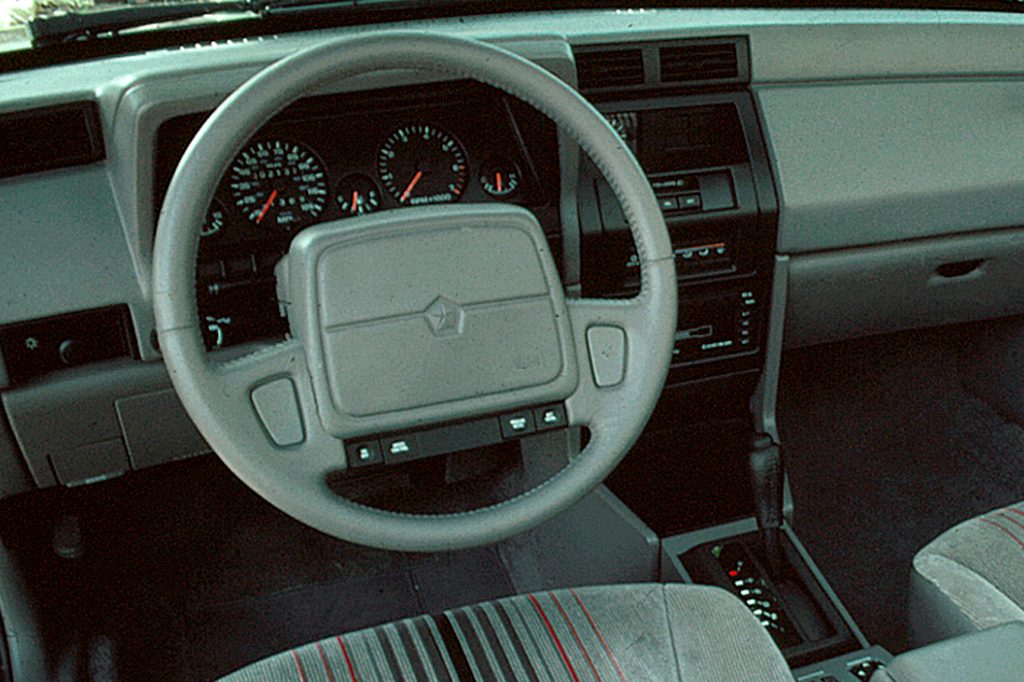 1991 Dodge Spirit ES interior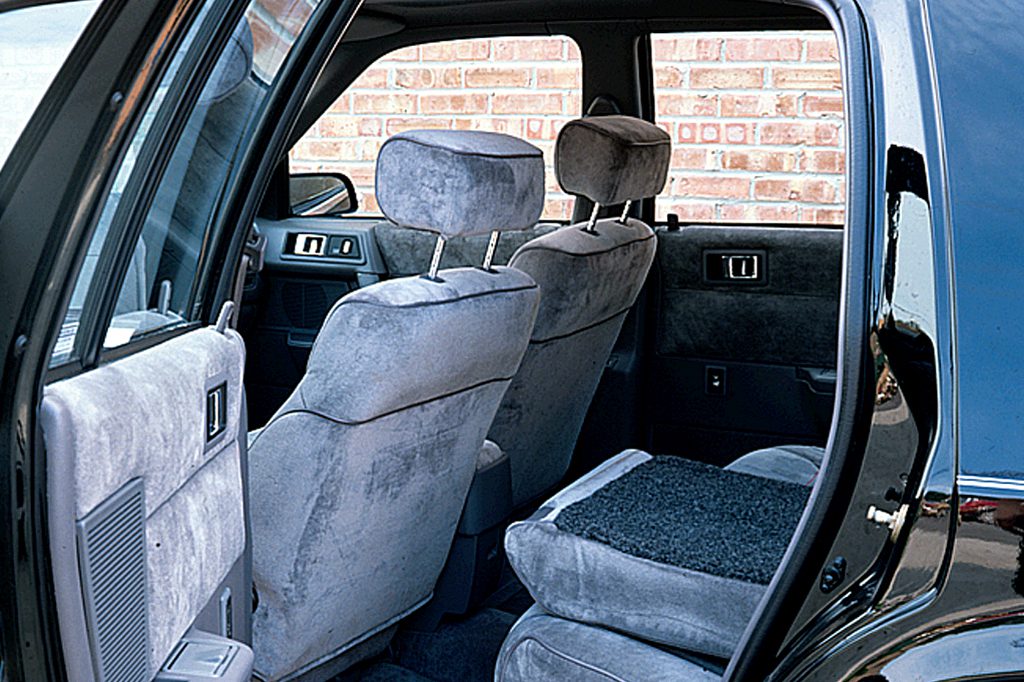 1990 Dodge Spirit ES
Pros:

Acceleration (V6, Turbo)
Antilock brakes
Cargo room
Ride/handling

Cons:

Engine noise (4-cylinder)
Rear-seat room
Assembly quality doesn't match that of Japanese competitors, and Shadows aren't the most refined small cars around. Some might call even them mechanically crude. Still, Dodge's subcompact is a solid vehicle that looks good, performs well, and costs considerably less.
Overview
Introduced for 1987 along with the nearly identical Plymouth Sundance, this front-drive subcompact first came in 4-door hatchback form, aimed at affluent young buyers. A 2-door hatchback soon followed. Dodge's version was considered the sportier of the pair. Basic engines came in two sizes, 2.2- and 2.5-liter, along with a turbocharged version of the 2.5-liter. A 5-speed manual transmission was standard across the board; 3-speed automatic optional. A driver-side airbag became standard for 1990. A new turbocharged engine also became available–a 2.2-liter VNT Turbo IV version of the standard 4-cylinder engine. Manual shift only, it was available on the Shadow ES, or on cars with a special competition package.
Yearly Updates
1991 Shadow
Something surprising arrived for 1991: a Shadow convertible. Entry-level "America" editions also joined the lineup. By now, Shadow and Sundance were Chrysler Corporation's least expensive domestic cars, thus adopting the stripped-down America designation. Shadow Americas came in both 2- and 4-door hatchback body styles, but only with the 2.2-liter engine. Standard models, now called Highline, came with either normally aspirated engine. The Shadow ES, now listed as a separate model, had a sport suspension and could also get turbo power instead of the standard 2.5-liter four. Converted by American Sunroof Company, convertibles came in both Highline and ES trim, with a manual folding top and plastic rear window.
1992 Shadow
During 1992, a Mitsubishi-built V6 engine replaced the turbo four as an option. Otherwise, changes were mainly in appearance.
1993 Shadow
Antilock brakes joined the option list for all models, as Shadows got a modified lineup. This year's lowest-priced model was simply called the base Shadow. As before, ES was the upscale edition, with a standard 2.5-liter engine rather than the base 2.2-liter. Base models might have the 2.5-liter as an option.
1994 Shadow
To meet federal requirements for passive restraints, Shadows got motorized shoulder belts for front occupants. Air conditioners adopted CFC-free refrigerant.