Compact car; Built in Japan, Canada
2-door convertible
2-door hatchback
4-door sedan
transverse front-engine/front-wheel drive
Good condition price range: $1,000 – $1,600*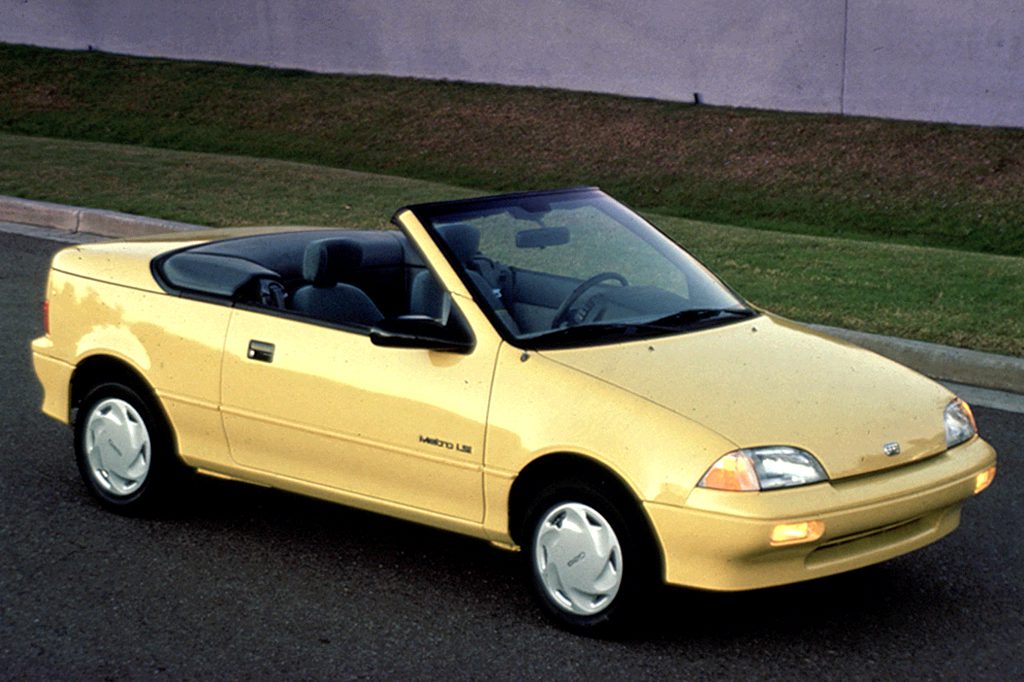 1990 Geo Metro 2-door convertible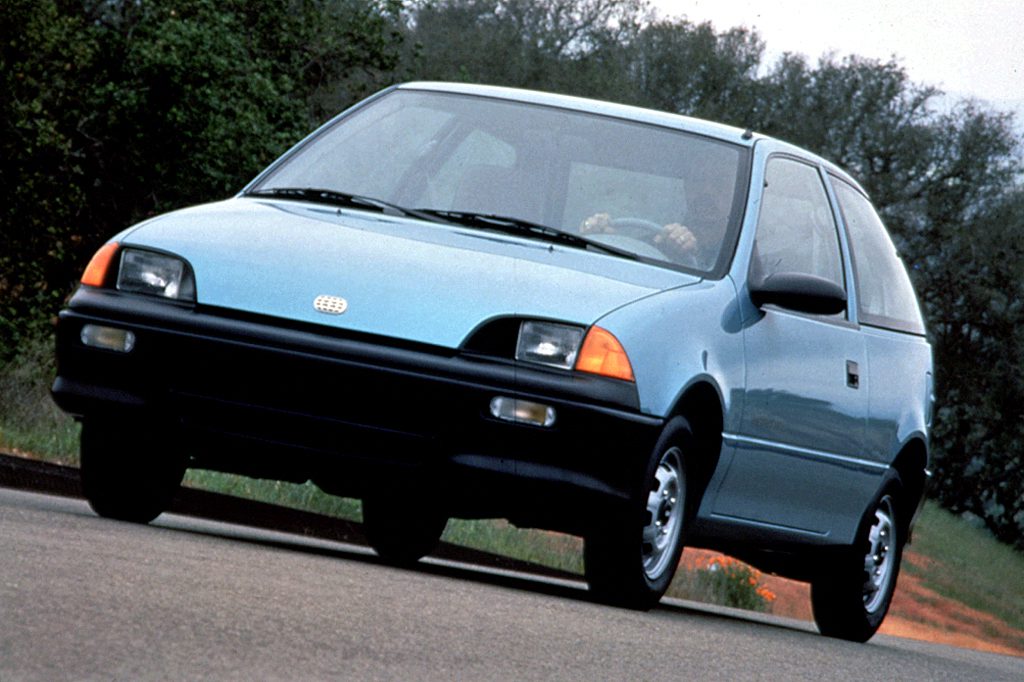 1992 Geo Metro 2-door hatchback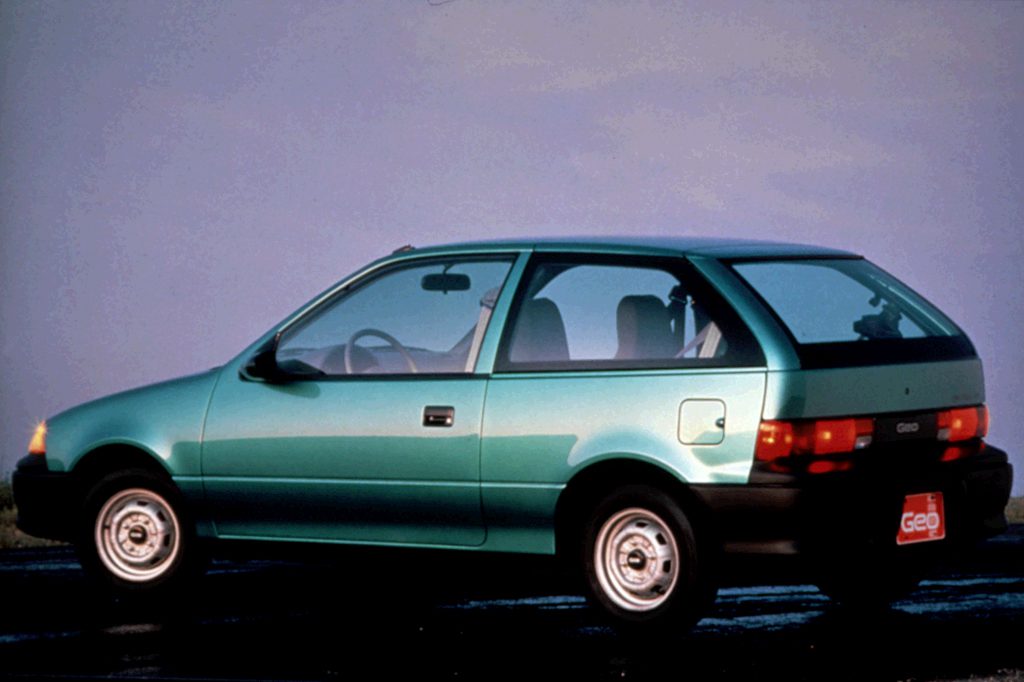 1993 Geo Metro 2-door hatchback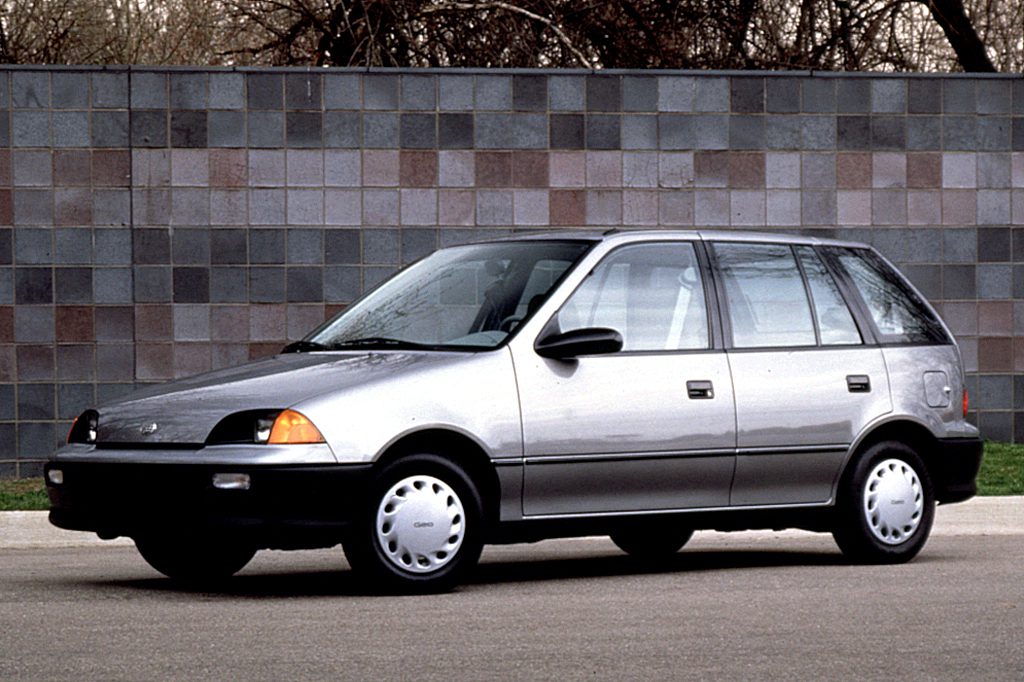 1994 Geo Metro 4-door sedan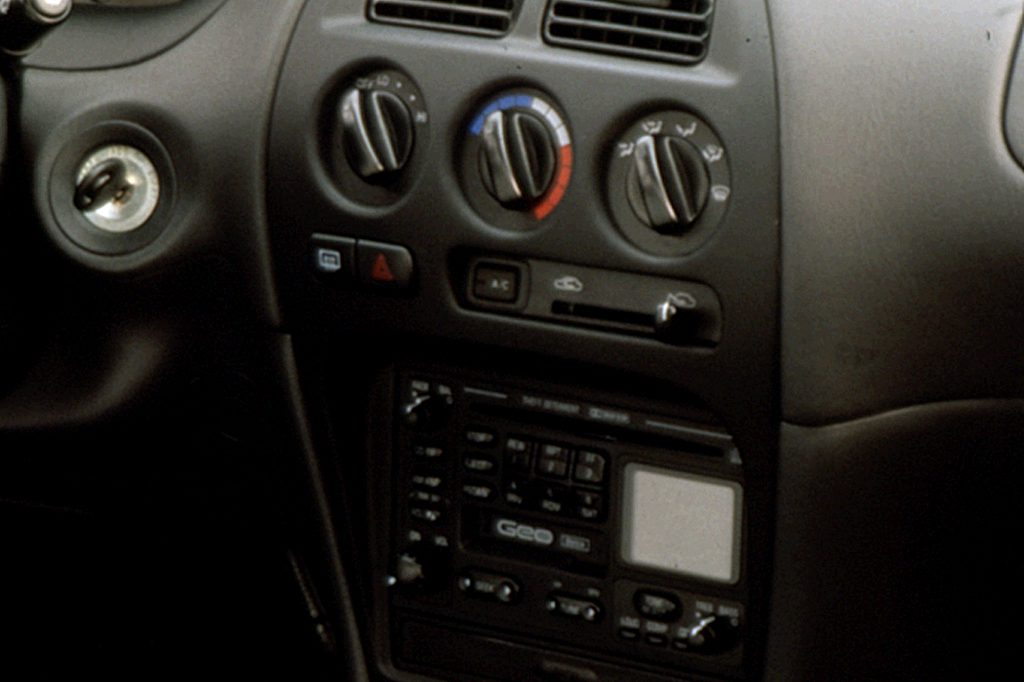 1994 Geo Metro interior
Pros:

Fuel economy
Maneuverability
Price

Cons:

Noise
Refinement/size/weight
While the Metro might be worth considering if you need a gas-miserly budget-mobile, we recommend that you shop for a more substantial car. Convertibles are fun, but they share demerits with other Metros.
Overview
Marketed as a Geo by Chevrolet dealers, the Metro was built for General Motors by Suzuki. Both 2-door and longer 4-door hatchbacks were available. Metros carried a 1.0-liter, 3-cylinder engine that developed a modest 55 horsepower. Base models first came only with a 5-speed manual gearbox. A 3-speed automatic was available on the upscale LSi. For 1990, the economy-leading model got an XFi designation. The XFi was the only model not available as a 4-door, and could not be equipped with an automatic transmission. Its engine developed less power. Also, A 2-seat convertible with a driver-side airbag and manual folding top appeared.
Yearly Updates
1991 Metro
More convertibles were available for sale in 1991. Metro interiors now were treated with Scotchgard-brand fabric protector. The LSi edition got a new seat design with separate front headrests.
1992 Metro
Revised front and rear styling included a freshened nose with a more prominent spoiler: black on the XFi and base model, but body-colored on the LSi. A new instrument panel included a cupholder and storage tray. Taillamps showed a new full-width design.
1993 Metro
Automatic front-door locks and several new colors were the major changes for '93.
1994 Metro
Convertibles and LSi models departed after the 1993 model year. New door-mounted seatbelts could be left buckled to automatically deploy when doors were closed.