Midsize SUV; Built in USA
2-door wagon
4-door wagon
longitudinal front-engine/rear- or 4-wheel drive
Good condition price range: $1,000 – $5,800*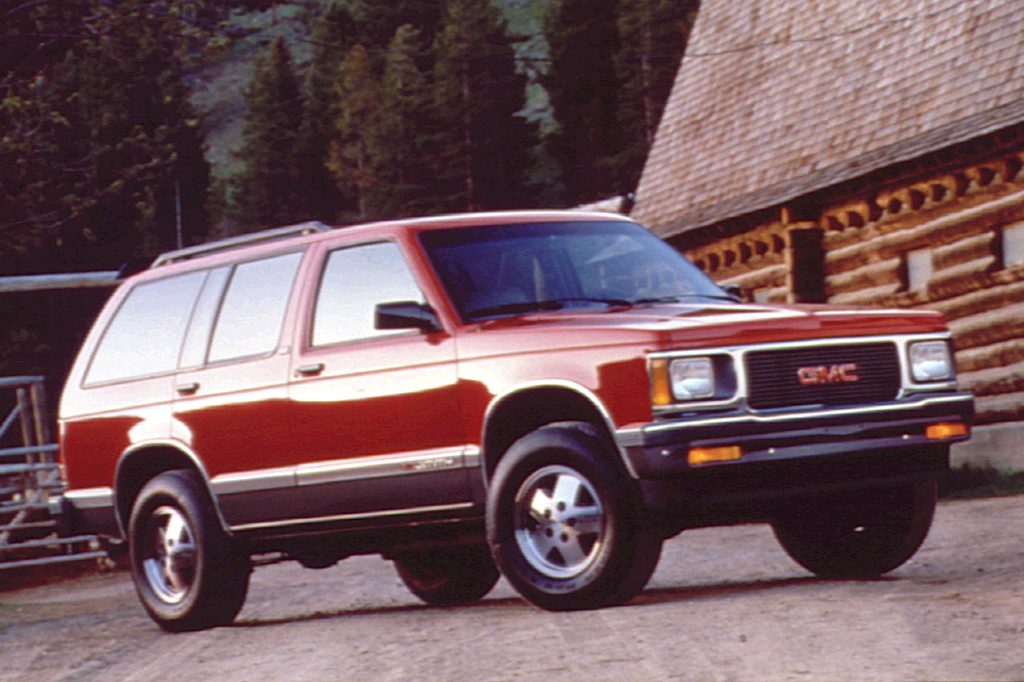 1992 GMC Jimmy SLT 4-door wagon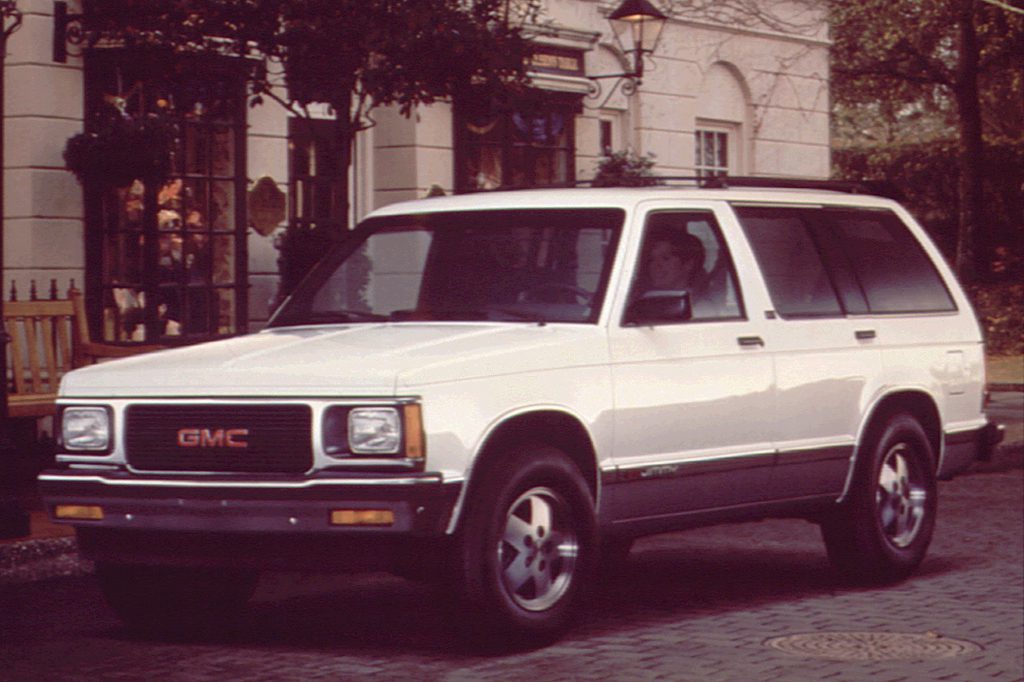 1992 GMC Jimmy 2-door wagon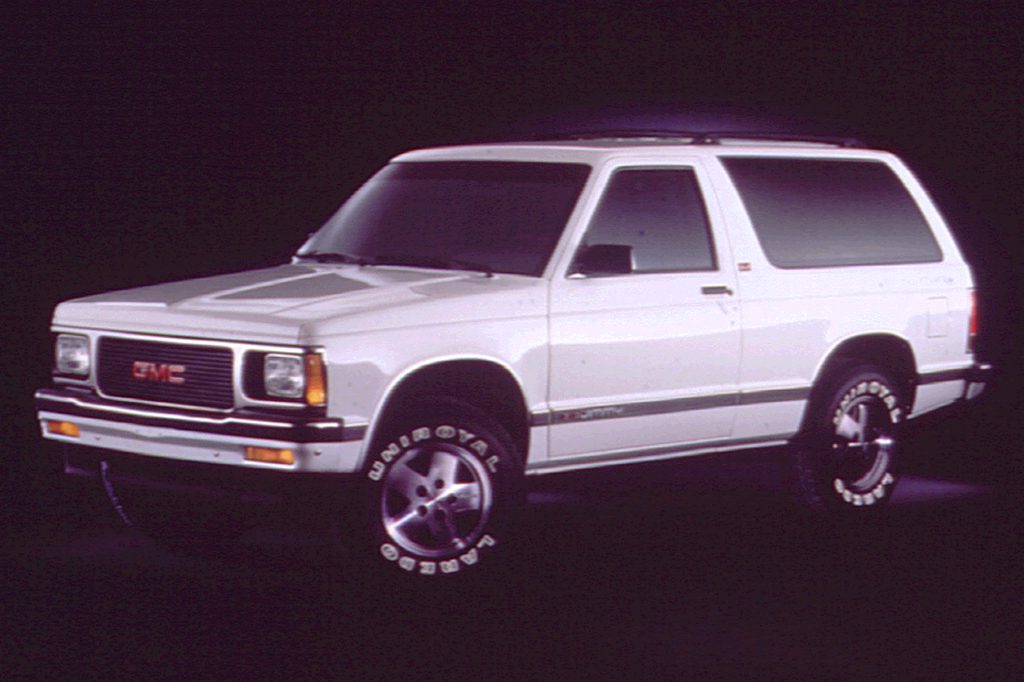 1992 GMC Jimmy 2-door wagon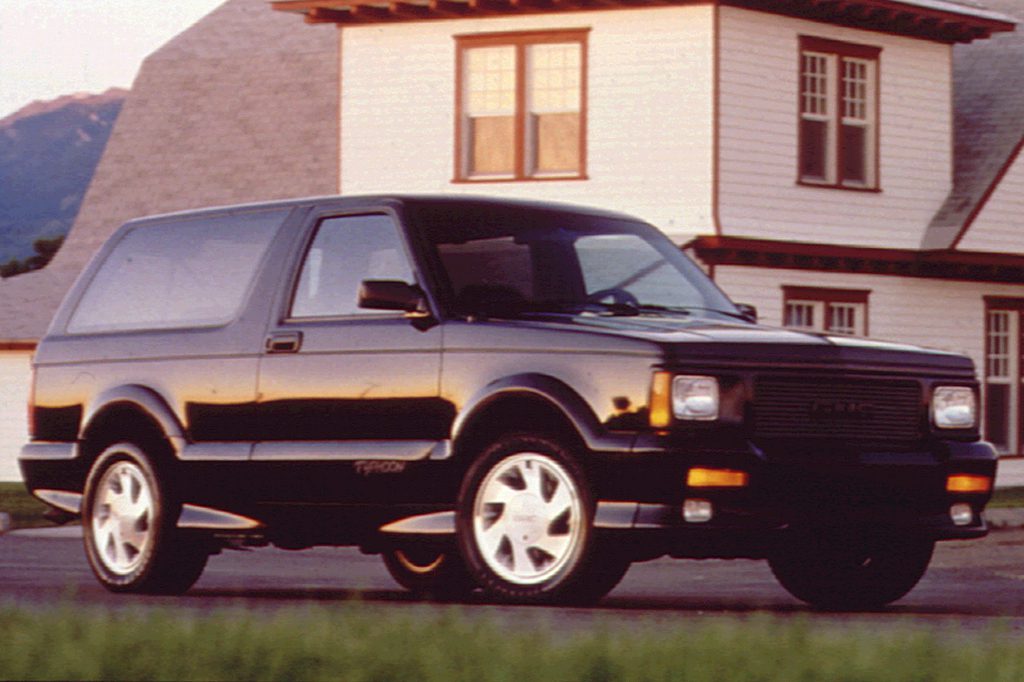 1992 GMC Typhoon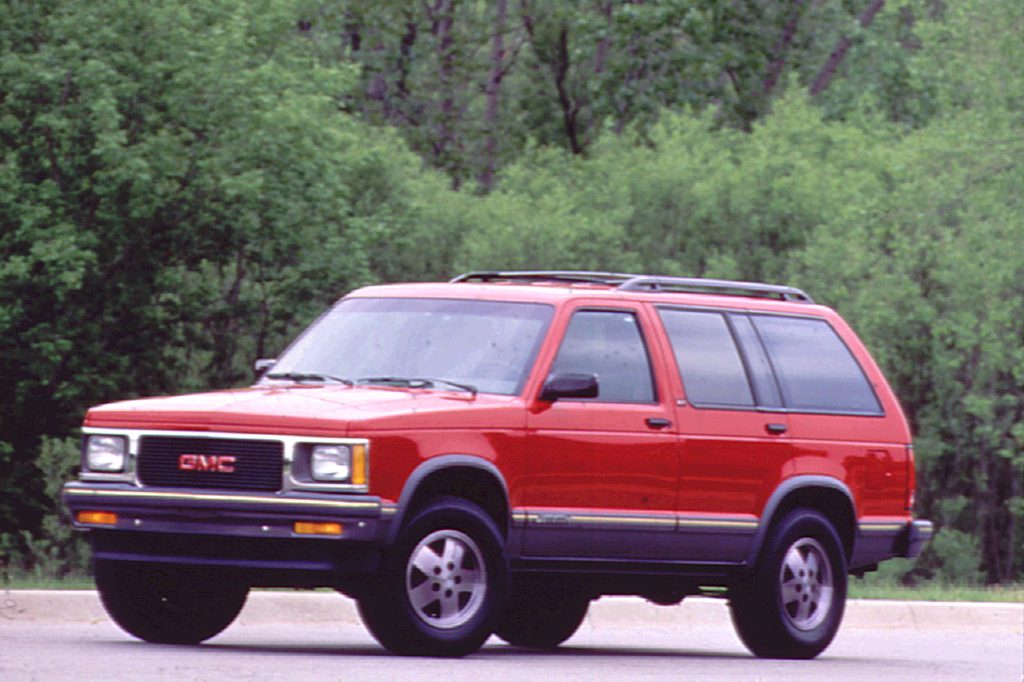 1994 GMC Jimmy 4-door wagon
Pros:

Acceleration
Antilock rear brakes
4WD traction
Passenger room

Cons:

Fuel economy
Noise
Rear-seat entry/exit (2-doors)
Ride
Offering satisfactory refinement and safety, and more carlike manners than the imports, GM's near-twins are reasonably good choices in a smaller sport-utility.
Overview
Launched in 1983, GMC's S15 Jimmy and the nearly identical Chevrolet S10 Blazer were among the first compact sport-utility vehicles. A potent 4.3-liter V6 was the standard engine by 1990, and Jimmy could have either 2- or 4-wheel drive. Antilock rear brakes were standard, but power steering was standard only on 2WD models. All 4x4s got GM's Insta-Trac 4WD, a part-time system not for use on dry pavement. Automatic-locking front hubs and shift-on-the-fly were included. Front bucket seats were standard; a 2-place rear bench with folding seatback optional.
Yearly Updates
1991 Jimmy
A 4-door version debuted in spring of 1990 as a '91 model, on a longer wheelbase that promised a better ride. Manual shift now was standard; automatic transmission optional. A revised fuel injection and air-cleaner system was supposed to improve engine starting.
1992 Jimmy
A more potent High-Performance V6 engine became available, delivering 200 horsepower. The sport-utility's S15 prefix was dropped, leaving only the Jimmy designation. A high-performance, limited-edition Typhoon 4-door model held a 280-horsepower turbocharged V6 engine, and came with permanently engaged 4-wheel drive. 4WD models could now have an electronic-shift transfer case, operated by a dashboard button. Antilock braking now was standard on all models and the speedometer was revised.
1993 Jimmy
A new SLT trim level became available for 2-doors, while the 4-door SLS adopted a monochromatic look, with body-color grille and wheels. The basic V6 gained 5 horsepower. Both engines got a balance shaft to reduce vibration.
1994 Jimmy
New safety features included side door guard beams and a center high-mounted stoplamp. The high-performance Typhoon was dropped.