Compact SUV; Built in Japan
longitudinal front-engine/rear- or 4-wheel drive
Good condition price range: $1,000 – $2,000*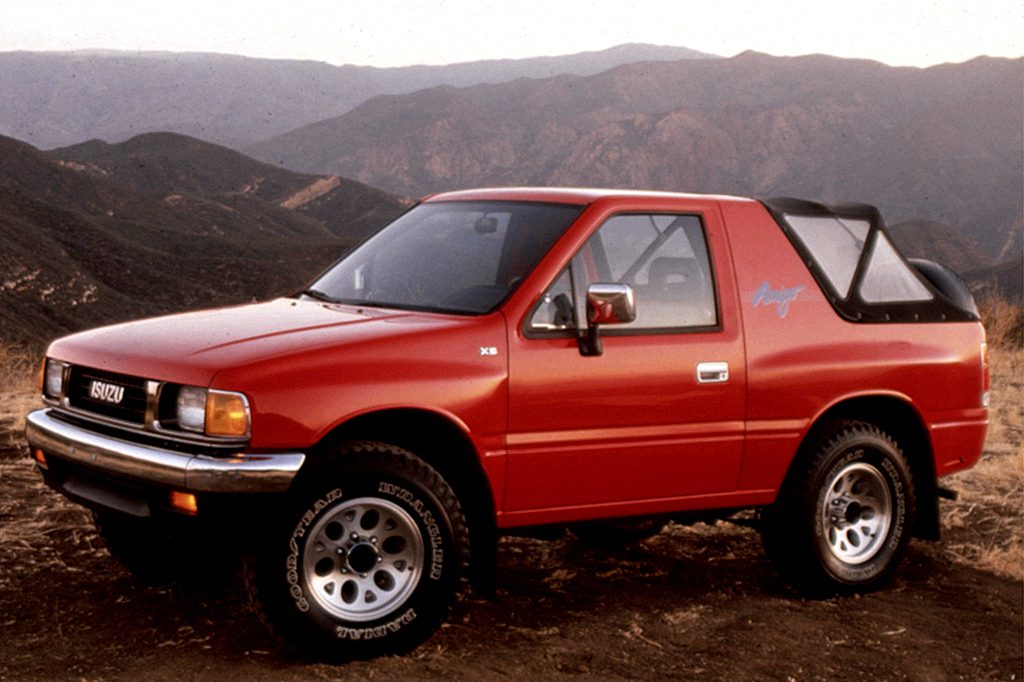 1990 Isuzu Amigo XS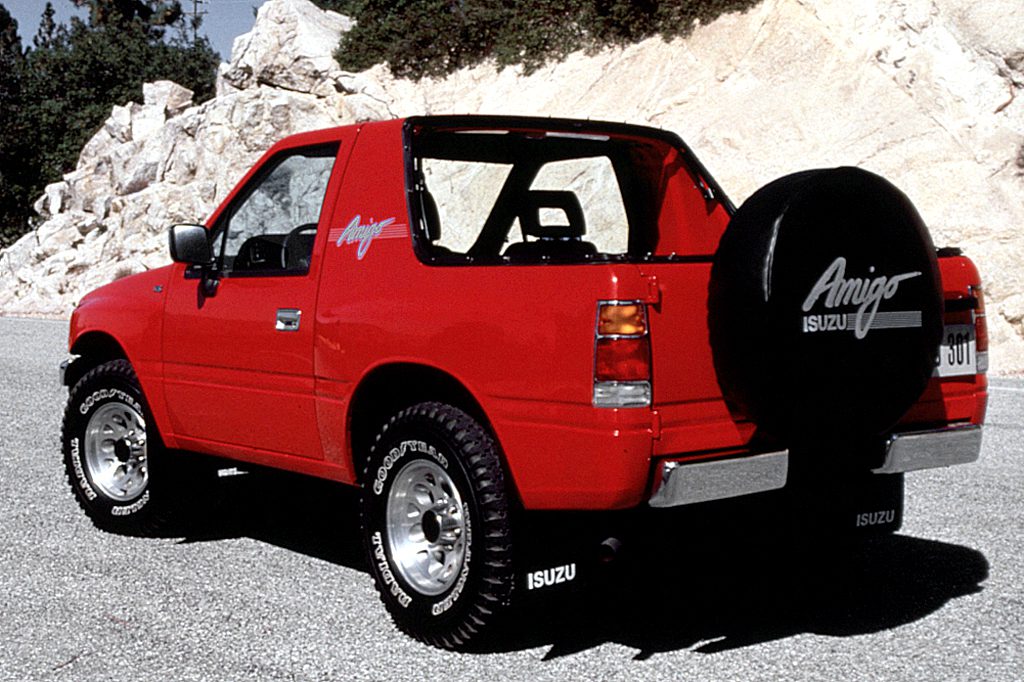 1990 Isuzu Amigo XS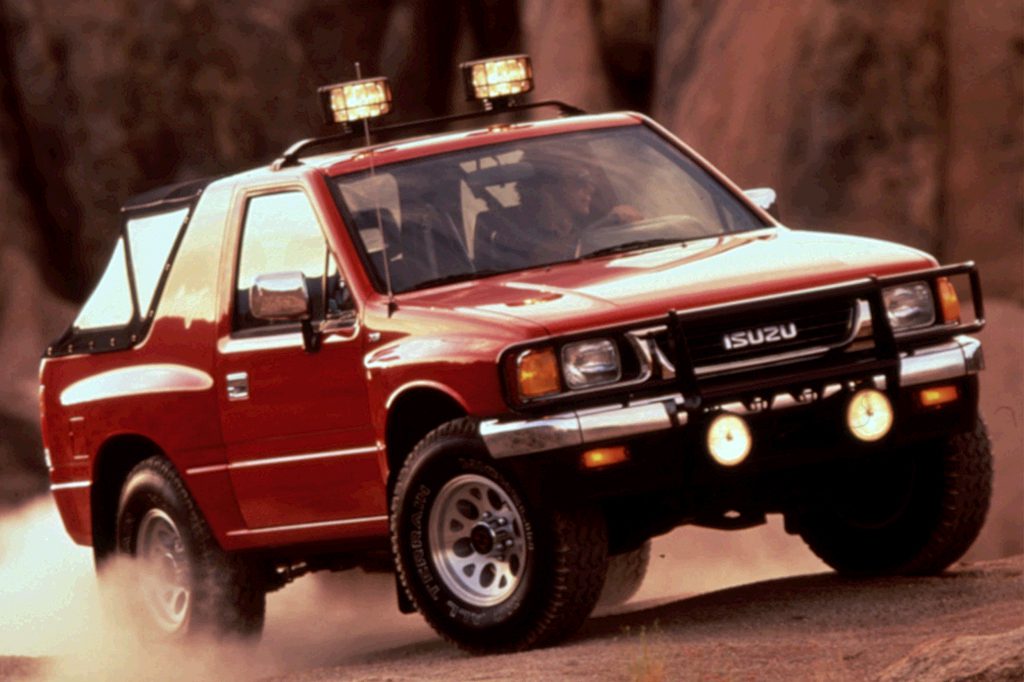 1992 Isuzu Amigo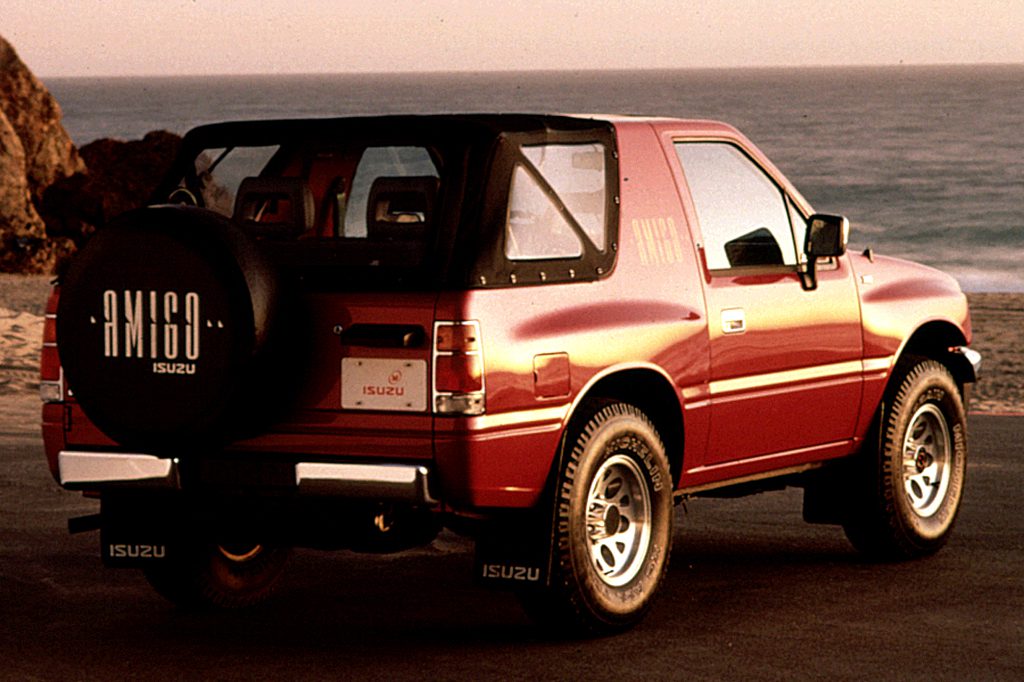 1993 Isuzu Amigo XS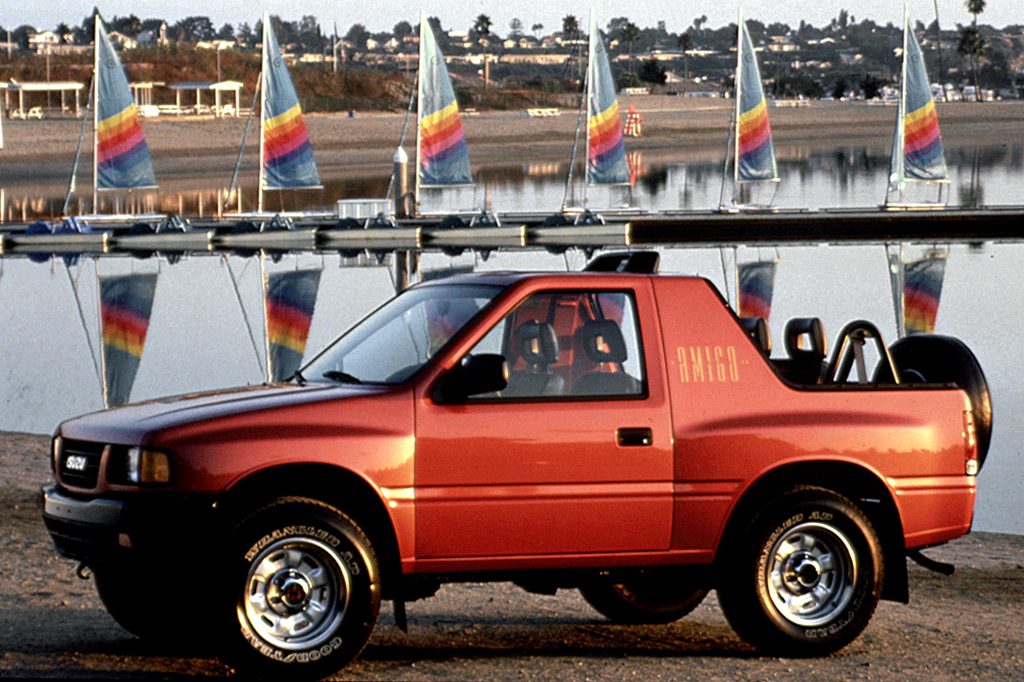 1994 Isuzu Amigo Amigo
Pros:

Antilock brakes
4WD traction
Driver seating

Cons:

Acceleration
Fuel economy
Rear visibility
Neither the quickest nor the thriftiest small sport utility on the market, Amigo has quite a few virtues. Like its competitors, though, an Amigo is not a good bet for everyday transportation.
Overview
Introduced in spring of 1989, Isuzu's Japanese-built compact sport-utility vehicle focused more on sport than on the utility end. The Amigo came with 2-wheel or on-demand 4-wheel drive and a choice of engines. A 96-horsepower 2.3-liter 4-cylinder engine went into the 2-wheel-drive S model, but other Amigos got a 120-horsepower, 2.6-liter four. Both engines drove a 5-speed manual transmission. Choices extended further–to two or four seats, an open or enclosed cargo area, and either of two trim levels (S or XS). All versions had two side doors and a side-opening tailgate, which held a full-size spare tire.
Yearly Updates
1991 Amigo
Minor cosmetic alterations marked the 1991 model year for Isuzu's pickup-based sport-utility vehicle.
1992 Amigo
A 4-speed automatic transmission became available this year, on all Amigos with the bigger (2.6-liter) engine.
1993 Amigo
Except for a retouched grille, similar to that on the bigger Rodeo, nothing was new on Isuzu's smallest sport-utility.
1994 Amigo
Amigo's smaller engine disappeared after '93. No more automatic transmissions were available, either. A high-mounted rear stoplamp was installed. Power steering now was standard on all models, as were power mirrors and a central console.