Premium large car; Built in England
longitudinal front-engine/rear-wheel drive
Good condition price range: $1,400 – $3,400*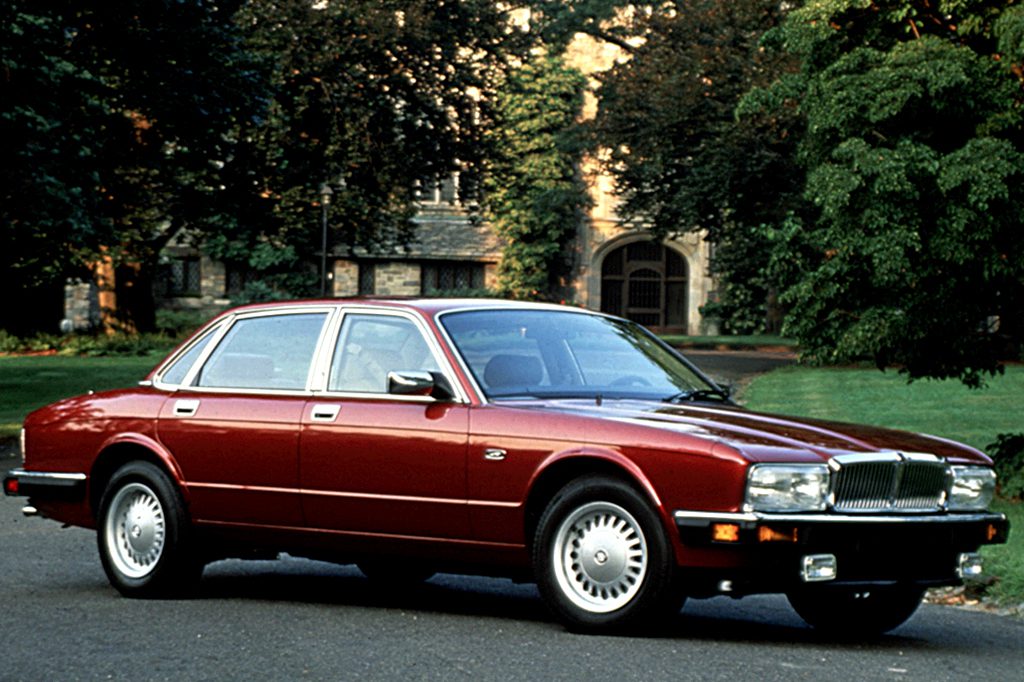 1991 Jaguar XJ6 Sovereign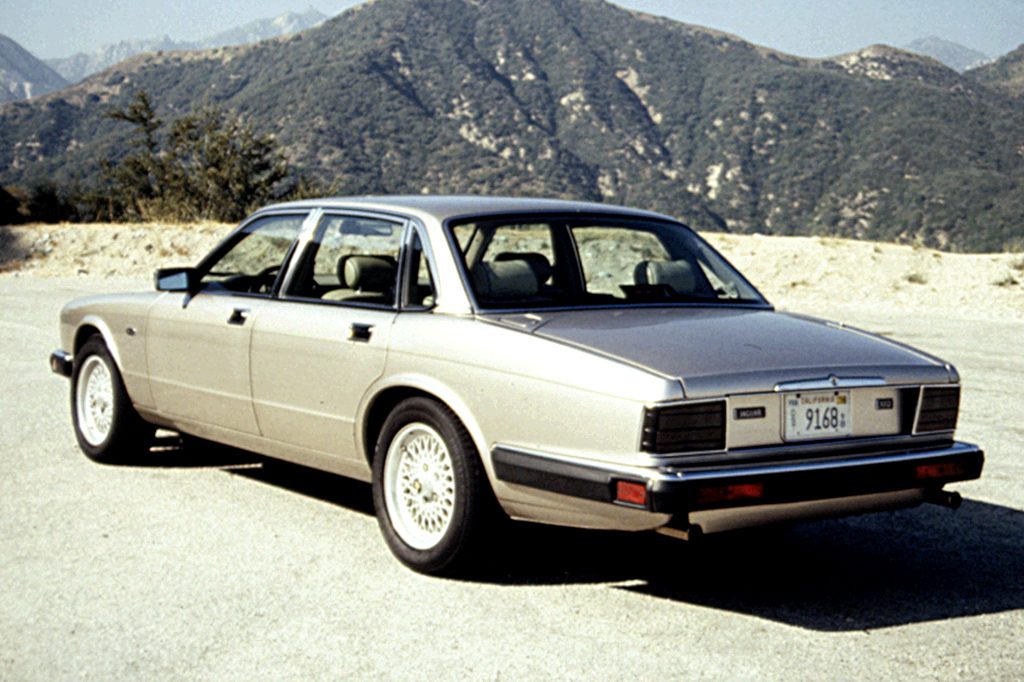 1993 Jaguar XJ12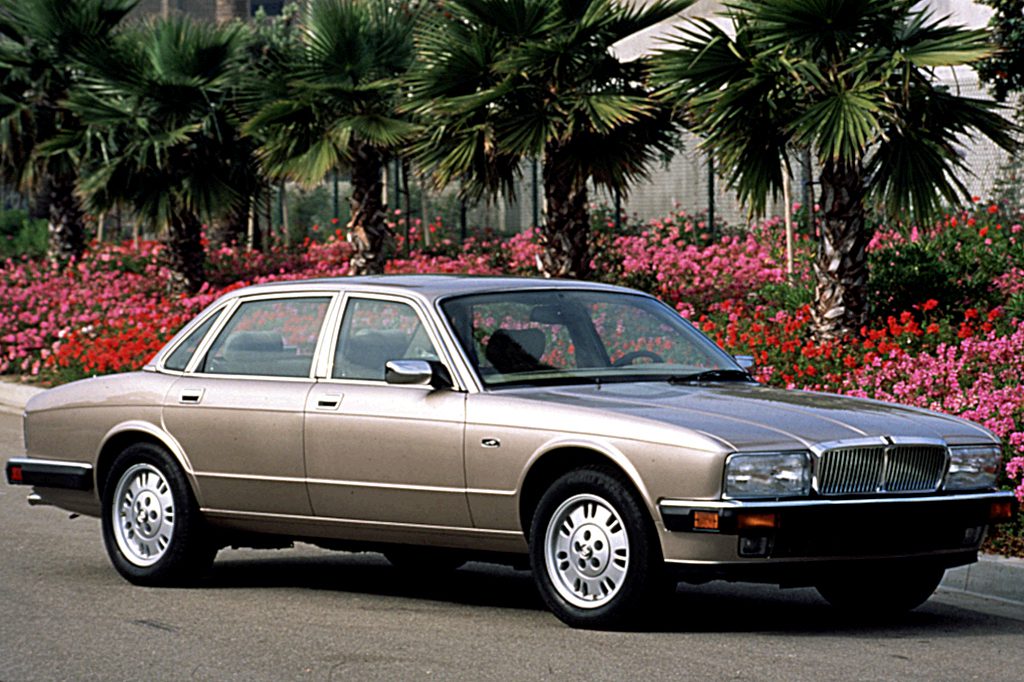 1994 Jaguar XJ6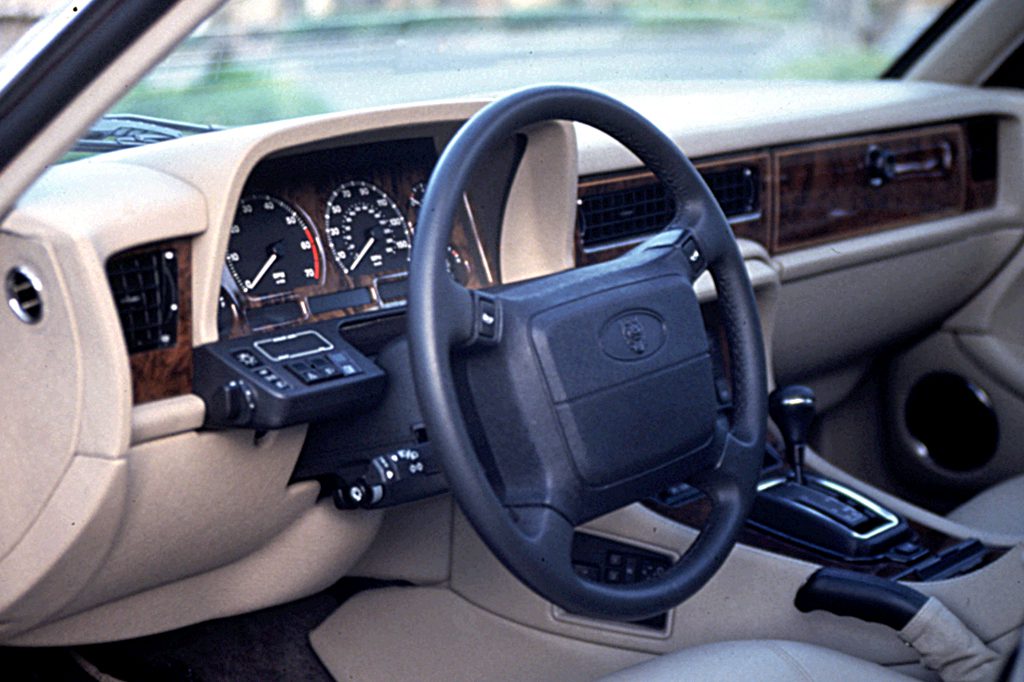 1993 Jaguar interior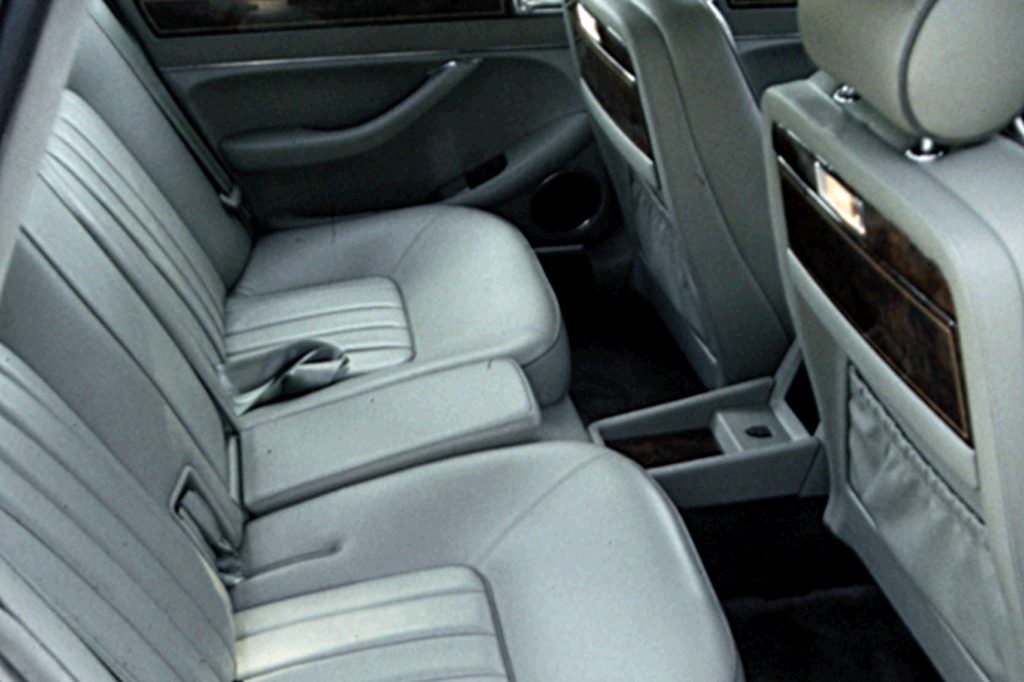 1993 Jaguar JX12 interior
Pros:

Acceleration
Antilock brakes
Quietness
Ride

Cons:
Though smooth and competent, Jaguars offer no tangible advantages over rivals in the same price class. In fact, they lag behind most luxury automobiles in performance and value.
Overview
In spring 1987, the British firm turned out its first new sedan in two decades. Offered in base or elegant Vanden Plas trim, complete with such traditional comforts as fold-down burl walnut picnic tables, the new models rode the same 113-inch wheelbase as before. However, the restyled 4-doors were 3.2 inches shorter, 9.3 inches wider, and 1.5 inches taller. By 1990, a 4.0-liter inline six-cylinder engine and 4-speed automatic transmission was the only powertrain. In addition to the XJ6 and Vanden Plas, the lineup now included a Sovereign sedan and a Vanden Plas Majestic. all had motorized front shoulder belts, manual lap belts, and 4-wheel-disc antilock brakes.
Yearly Updates
1991 XJ6/XJ12
Only a few minor revisions marked the '91 models. No Majestic models were imported this year. The Sovereign sedan gained fog lights, while the Vanden Plas got new alloy wheels and a "fluted" grille.
1992 XJ6/XJ12
Changes were minimal for '92. Once again, base XJ6, Sovereign, and Vanden Plas sedans went on sale, along with a temporarily revived Vanden Plas Majestic sedan.
1993 XJ6/XJ12
A driver-side airbag went into 1993 sedans, which officially adopted the XJ6 designation, paving the way for later arrival of an XJ12 series. The midlevel Sovereign model was gone, leaving only a base XJ6 sedan and the XJ6 Vanden Plas.
1994 XJ6/XJ12
A passenger-side airbag was added in 1994, along with a 5-speed manual gearbox–available for the first time. An XJ12 sedan, powered by a V12 engine, also debuted.