Compact car; Built in Japan
transverse front-engine/front-wheel drive
Good condition price range: $1,000 – $1,400*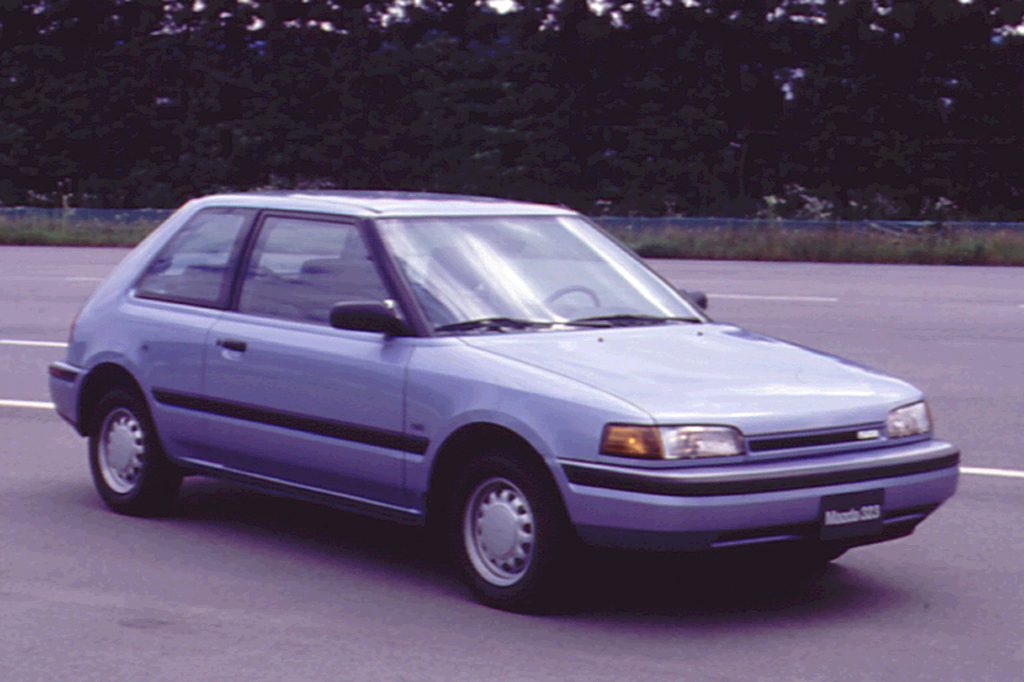 1990 Mazda 323 SE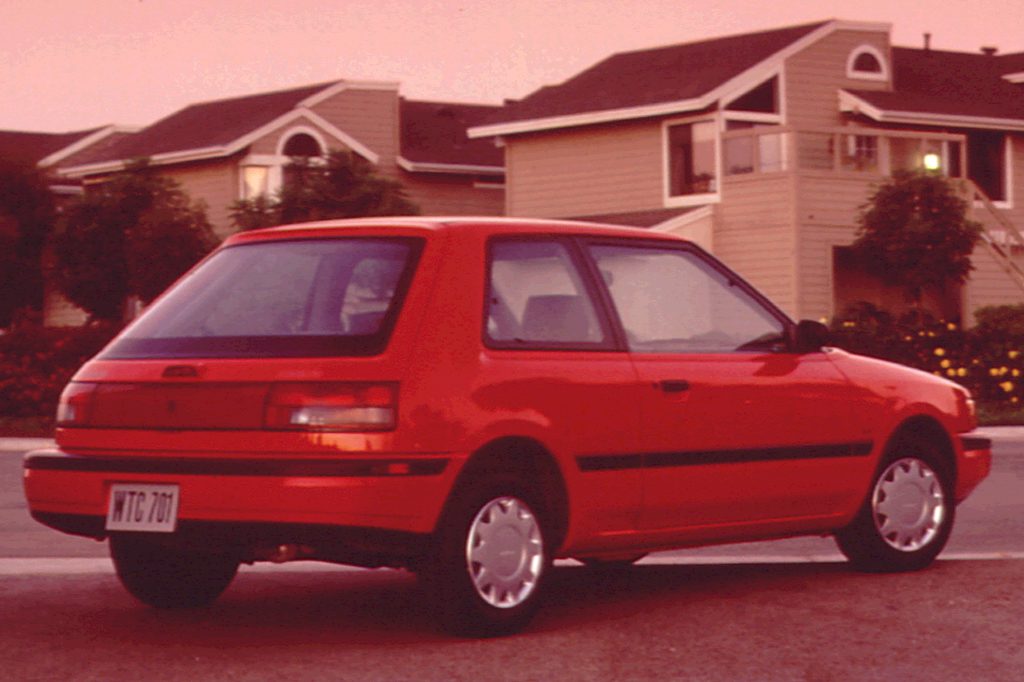 1991 Mazda 323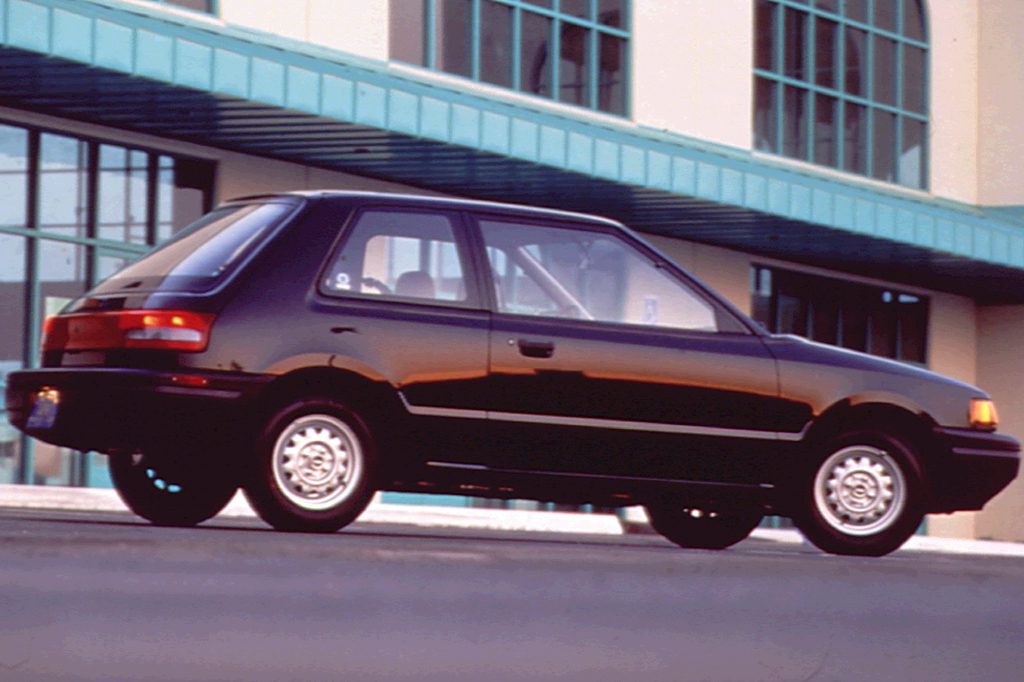 1994 Mazda 323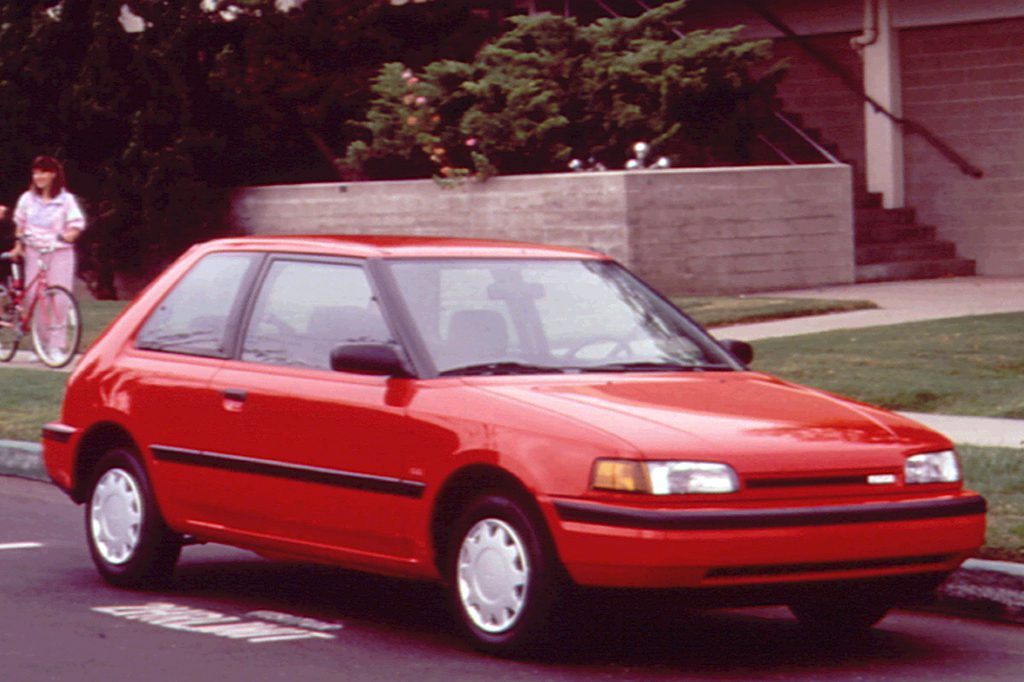 1991 Mazda 323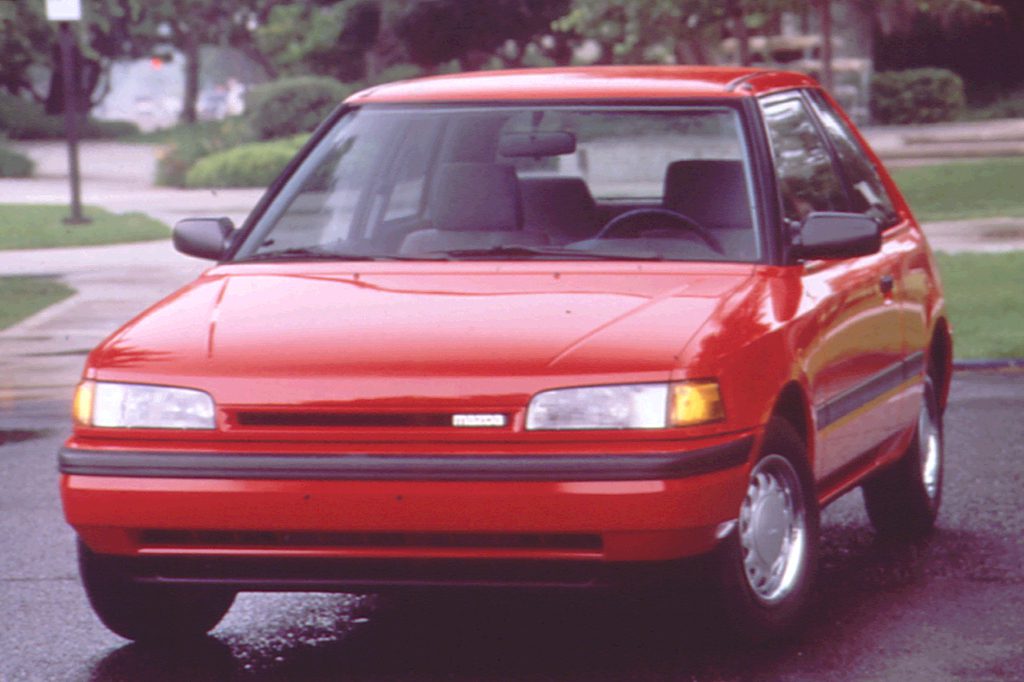 1990 Mazda 323
Pros:

Fuel economy
Handling/roadholding
Maneuverability
Passenger room (front)

Cons:

Acceleration (automatic transmission)
Noise
Rear-seat room
All told, Mazda's smallest model ranks as a solid entry in the competitive econocar category. Before buying, though, be sure to check out the Toyota Tercel, Honda Civic, Geo Prizm, and Nissan Sentra, among other subcompacts.
Overview
Two distinct models resulted from the redesign of Mazda's front-drive subcompact for 1990: a 2-door hatchback, again called 323; and a longer, more costly 4-door sedan named Protege. Though similar in front-end appearance, the two shared no sheetmetal. An 82-horsepower, 1.6-liter 4-cylinder engine again powered the 323. A 5-speed manual gearbox was standard; 4-speed automatic optional. Base and SE editions went on sale. The latter got cloth upholstery instead of vinyl, as well as tinted glass and upgraded interior trim. Motorized front shoulder belts and manual lap belts were installed.
Yearly Updates
1991 323
Only minor standard-equipment changes were initiated for the 1991 model year.
1992 323
New taillight lenses were installed in this season's 323, but that was about the only change in Mazda's subcompact hatchback.
1993 323
Once again, changes were few, led by installation of a new corporate logo to identify the smallest Mazda model.
1994 323
Unaltered yet again, the slow-selling 323 was in its final season, still devoid of antilock braking or an airbag. All 323s came in the same base price level.