Sporty/performance car; Built in Japan
2-door convertible
2-door coupe
2-door hatchback
longitudinal front-engine/rear-wheel drive
Good condition price range: $1,000 – $2,600*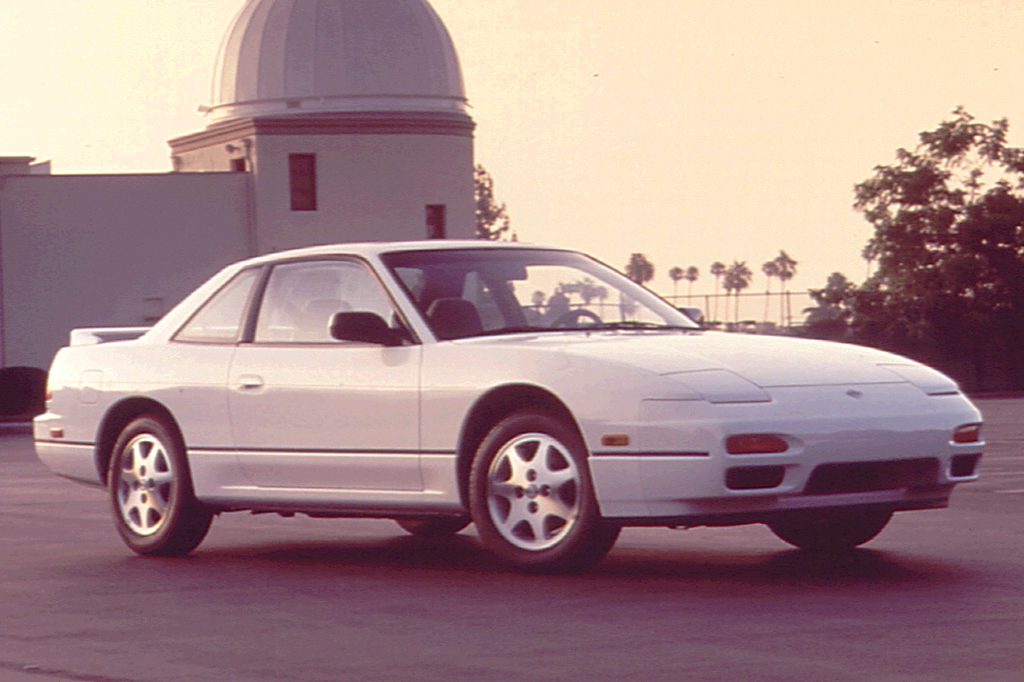 1992 Nissan 240SX SE 2-door coupe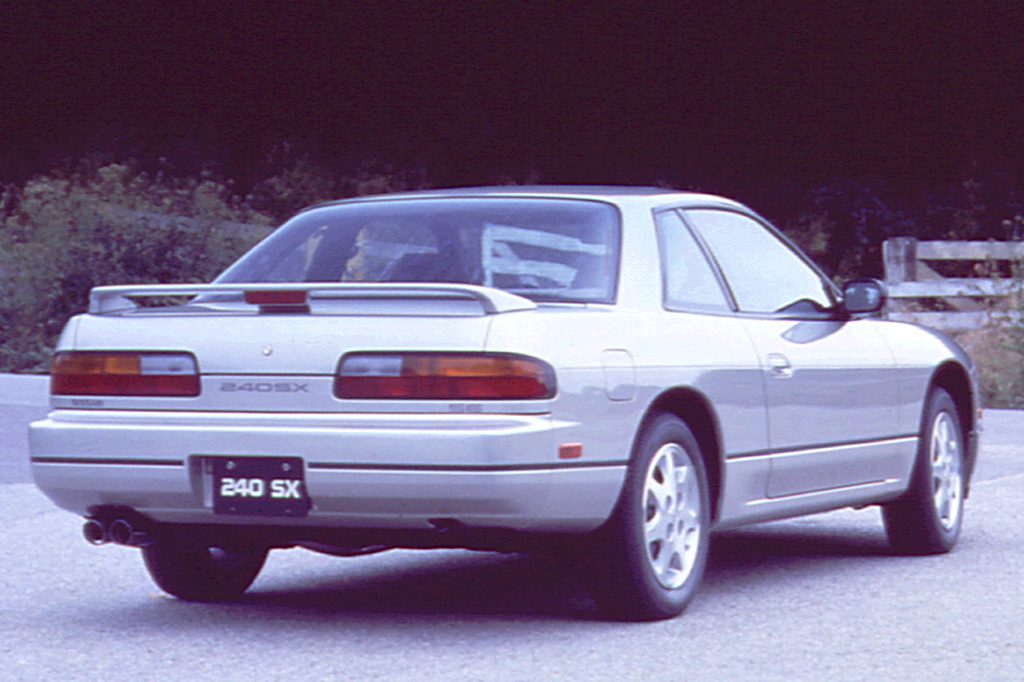 1991 Nissan 240SX XE 2-door coupe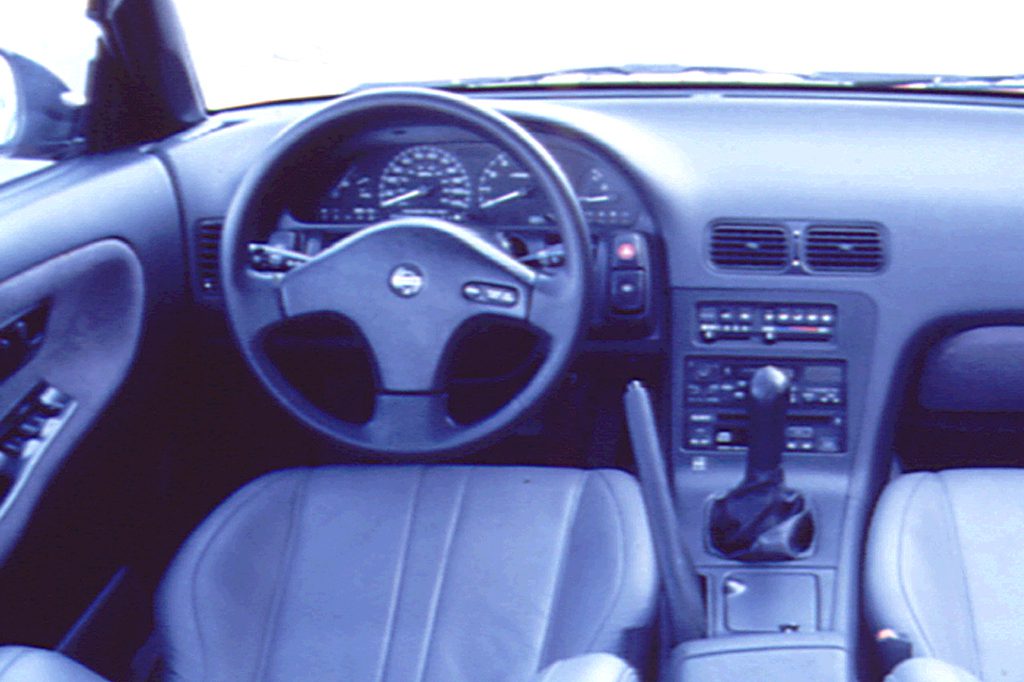 1991 Nissan 240SX interior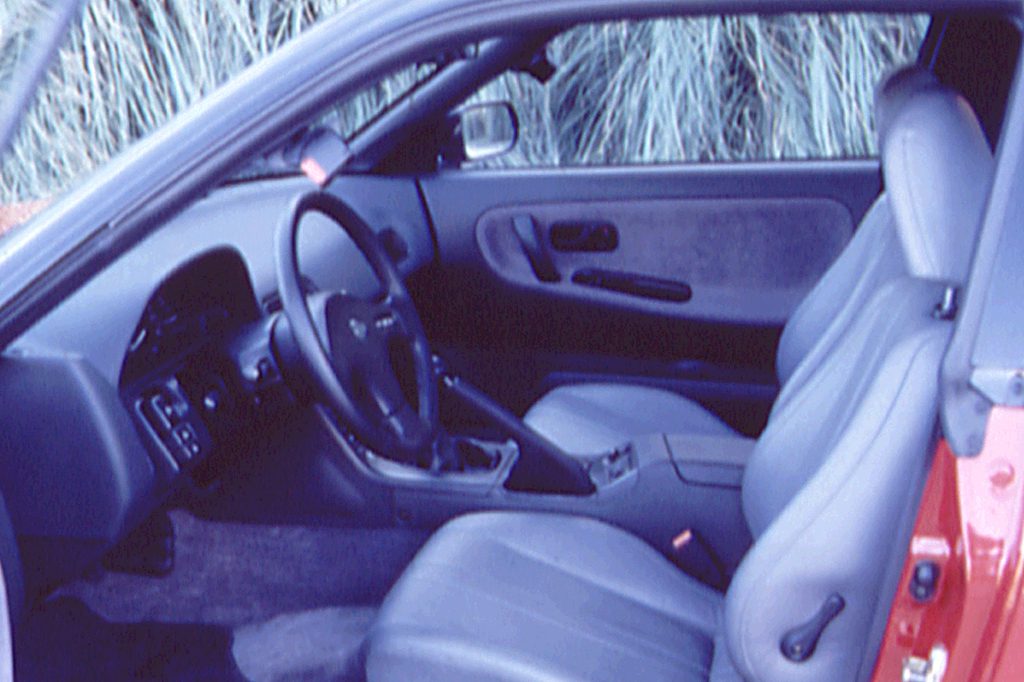 1991 Nissan 240SX interior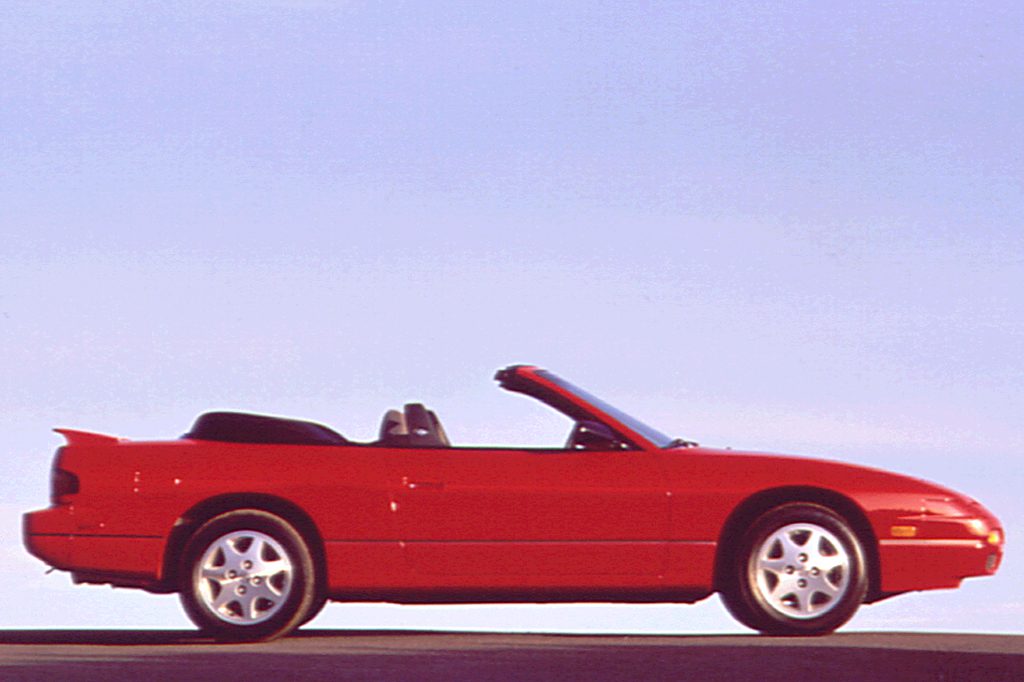 1994 Nissan 240SX SX 2-door convertible
Pros:

Acceleration (1991-94)
Instruments/controls
Steering/handling

Cons:

Cargo room
Entry/exit
Noise
Rear-seat room
Ride (sport package)
Although the 240SX does not deliver quite all it promises, its capable engineering and eye-catching design are hard to resist. Still, we'd pick a Mitsubishi Eclipse or its Eagle Talon/Plymouth Laser cousins.
Overview
Redesigned for 1989, Nissan's stylish, newly shaped sport coupe carried a 2.4-liter engine rather than the 2.0-liter four that had powered its 200SX predecessor. Still rear-wheel drive, it came in 2-door coupe (XE) and 2-door hatchback (SE Fastback) form. Horsepower for the 12-valve 4-cylinder engine rated an impressive 140. All-disc brakes were standard, with antilocking optional on the SE. Both 5-speed manual and 4-speed automatic transmissions were offered. XE coupes could get a heads-up instrument display, as part of the Power Convenience Group.
Yearly Updates
1991 240SX
A more potent twin-cam, 16-valve 4-cylinder engine arrived for 1991, as a new LE hatchback replaced the XE. Essentially the SE hatchback with leather upholstery and air conditioning, the LE was the highest-priced 240SX model. The lineup also included hatchbacks and notchbacks in base and SE trim. With new sequential fuel injection, the '91 engine developed 155 horsepower–15 more than before. All coupes got a new nose with an integrated bumper. Antilock braking, previously optional only on the SE hatchback, now could be installed on the LS.
1992 240SX
A convertible debuted during 1992 in "Limited Edition" trim with a rear spoiler, automatic transmission, and power top, windows, and door locks. Otherwise, changes were minimal except for eliminating available antilock braking on the LE model.
1993 240SX
Not much change marked the 1993 models, but the leather-upholstered LE hatchback was gone.
1994 240SX
An SE convertible was the sole body style offered for '94, unchanged except for a new "cherry red pearl" color choice.