Sporty/performance car; Built in USA
transverse front-engine/front- or all-wheel drive
Good condition price range: $1,000 – $2,100*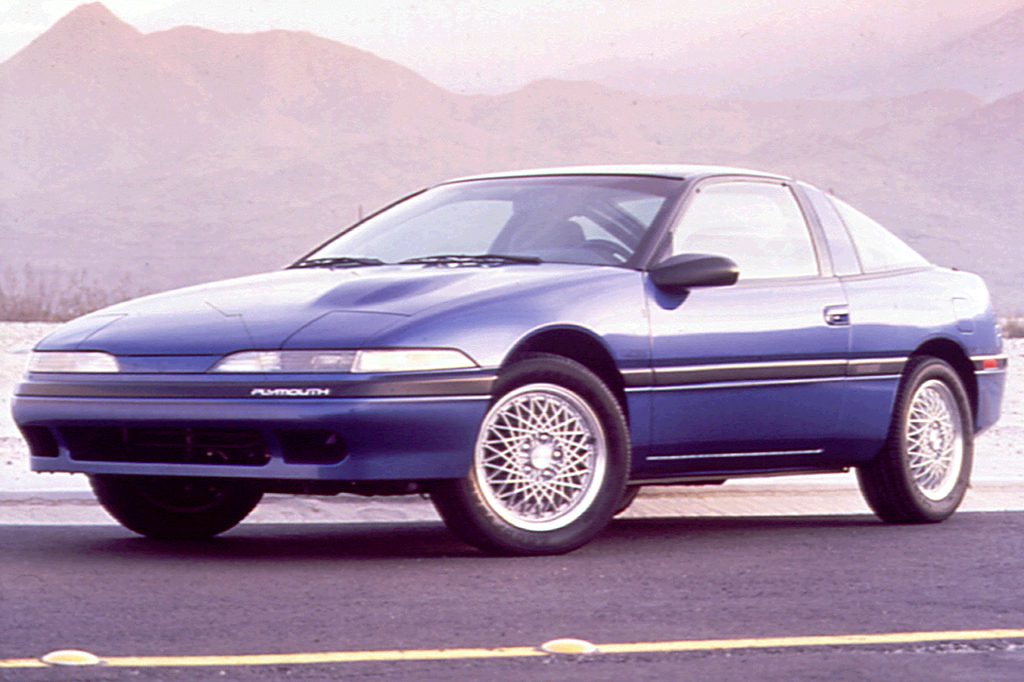 1991 Plymouth Laser RS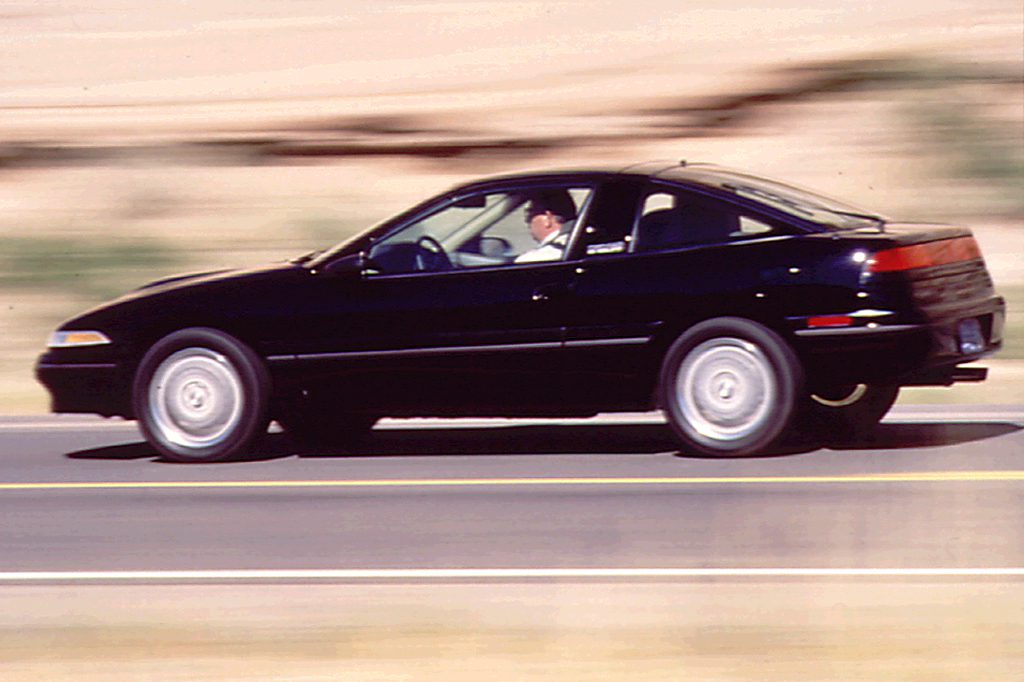 1990 Plymouth Laser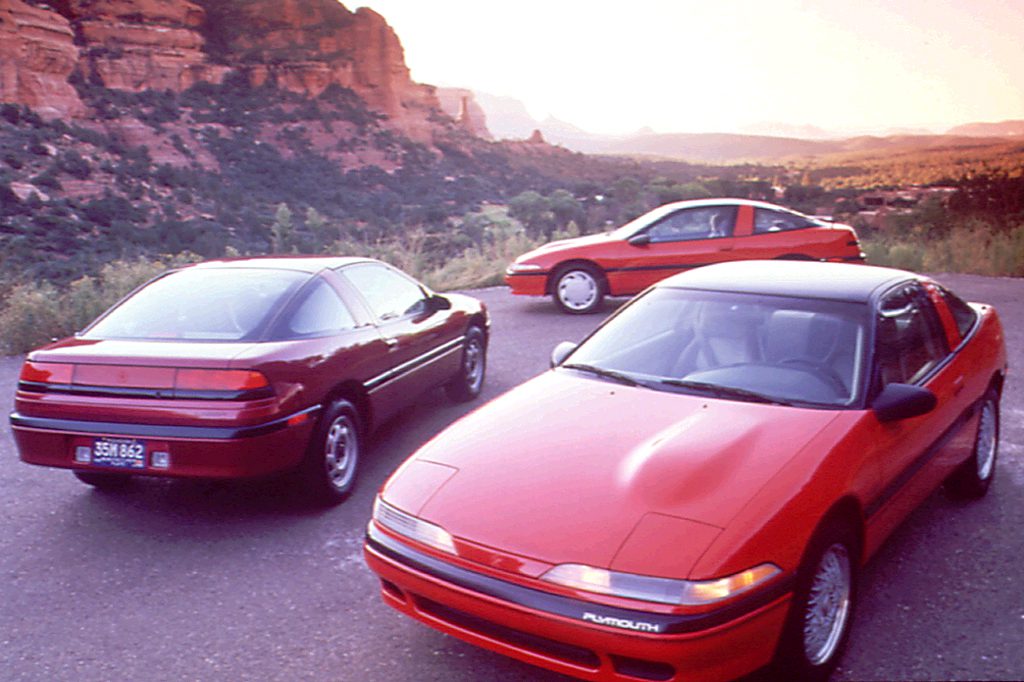 1990 Plymouth Laser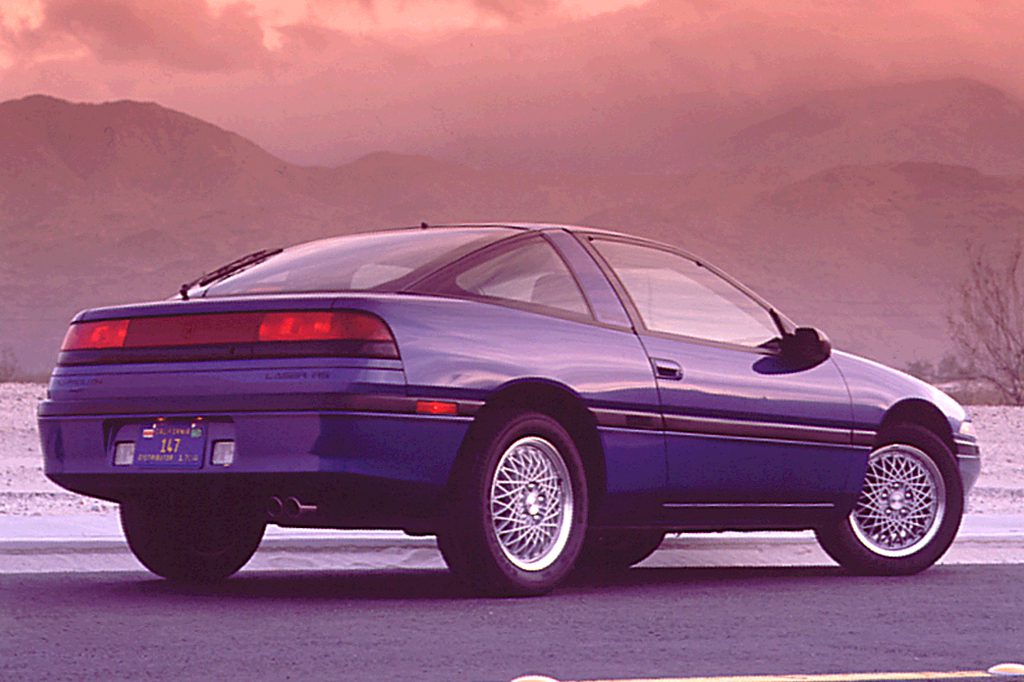 1991 Plymouth Laser RS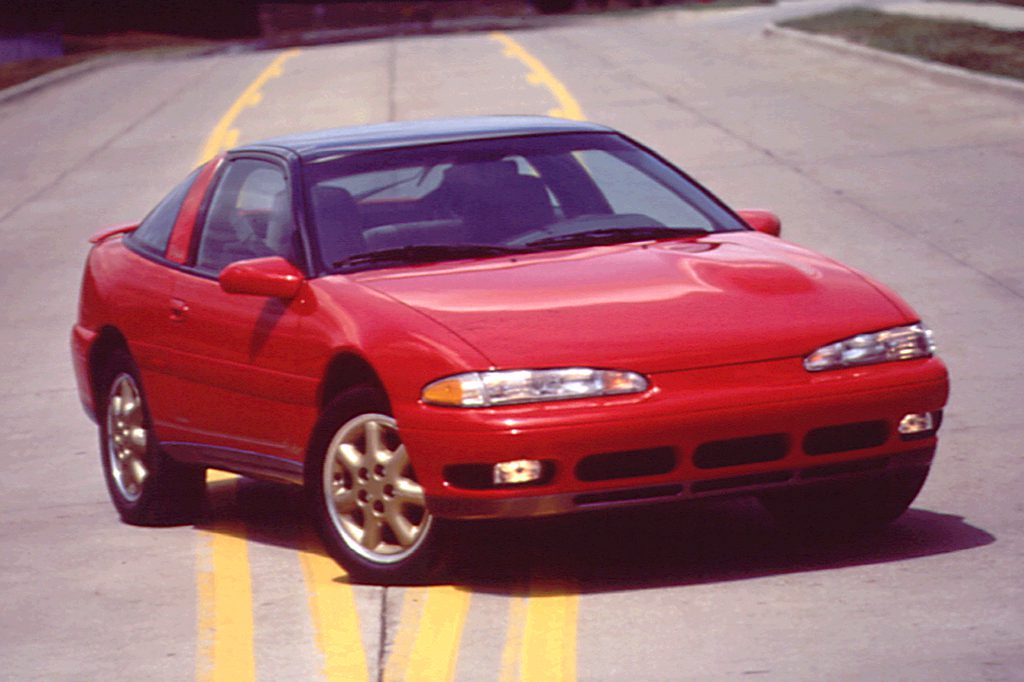 1993 Plymouth Laser RS
Pros:

Acceleration (RS and RS Turbo)
All-wheel drive (AWD model)
Optional antilock brakes
Handling/roadholding

Cons:

Acceleration (1.8-liter automatic)
Cargo room
Engine and road noise
Rear-seat room
Visibility
Mixing fun with frugality, Lasers and their Mitsubishi/Eagle coupe cousins have ranked among our favorites, especially with the midlevel engine.
Overview
Similar in appearance and mechanical details to the Mitsubishi Eclipse and the Eagle Talon, Plymouth's sporty front-drive coupe debuted in January 1989. Base-model Lasers carried a 1.8-liter 4-cylinder engine, whereas a 135-horsepower, 2.0-liter twin-cam four was optional under Laser RS hoods. The top-flight RS Turbo used a turbocharged 2.0-liter rated at 190 horsepower. A 5-speed manual transmission was standard; 4-speed automatic optional, except with the turbocharged engine, which was manual-shift only.
Yearly Updates
1991 Laser
Antilock brakes joined the option list this year, and the Laser's turbocharged engine could now be ordered with an automatic transmission instead of manual shift. This year too, the Laser RS came only with the midlevel engine: 2.0-liter rated at 135 horsepower.
1992 Laser
Lasers earned some cosmetic changes for 1992, and a new all-wheel-drive (AWD) model joined the lineup. Plymouth's RS Turbo AWD came only with manual shift. Front and rear ends got a fresh look, with exposed aerodynamic headlamps replacing the previous hidden units.
1993 Laser
All-wheel-drive Lasers could be ordered with an automatic transmission this year. With automatic, the horsepower rating of turbo models dropped to 180. All Lasers except the base model could be equipped with antilock braking.
1994 Laser
For its final season, Laser got only detail changes.