Sporty/performance car; Built in Germany
transverse front-engine/front-wheel drive
Good condition price range: $1,200 – $2,900*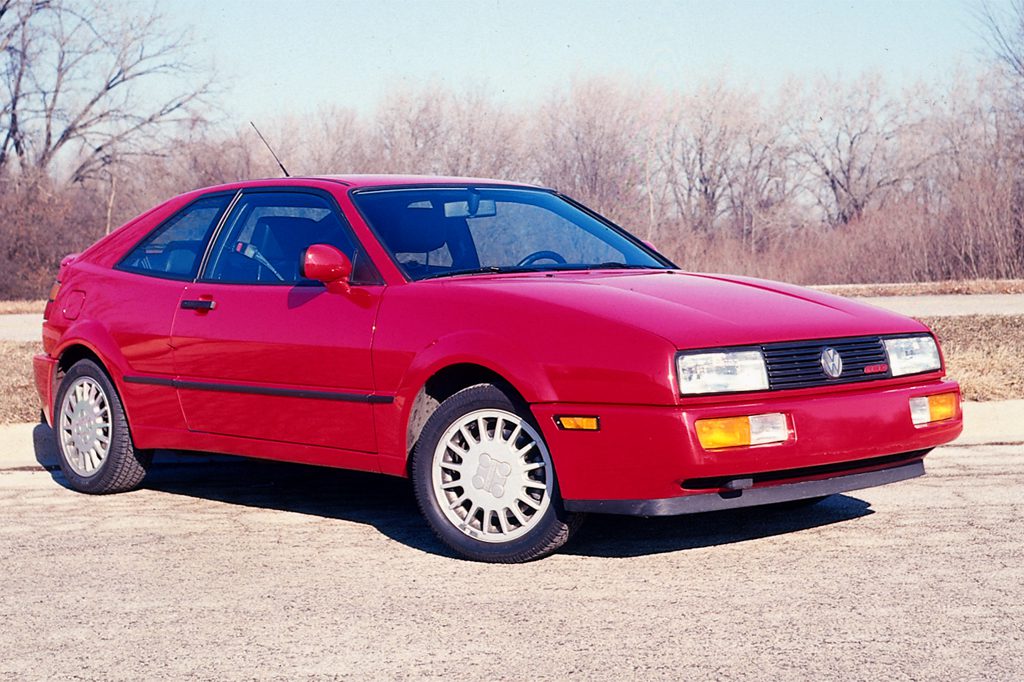 1990 Volkswagen Corrado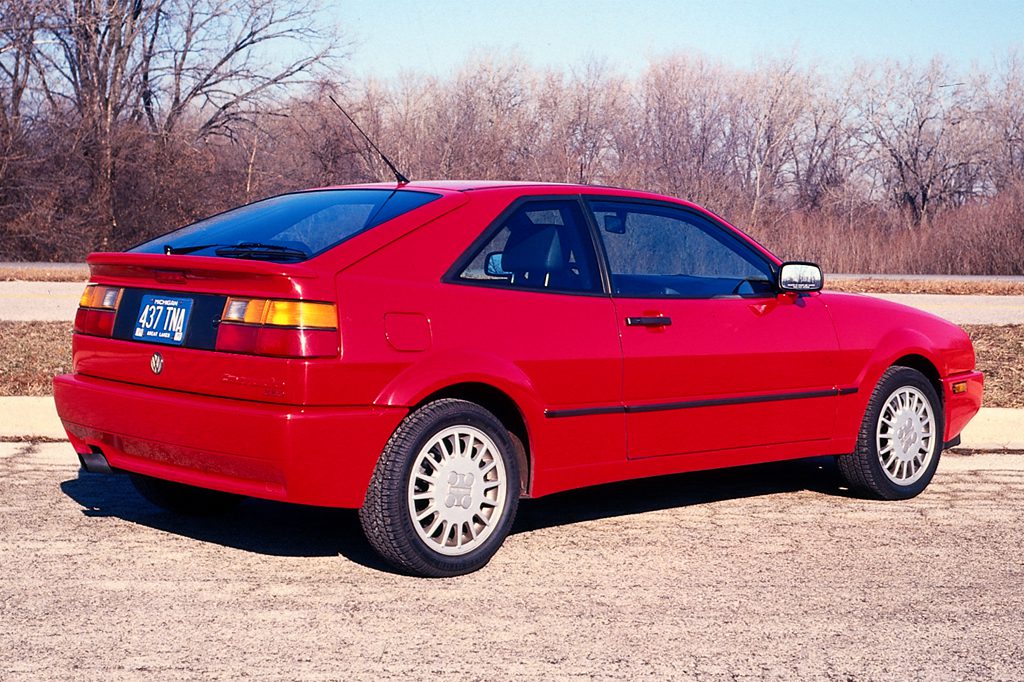 1990 Volkswagen Corrado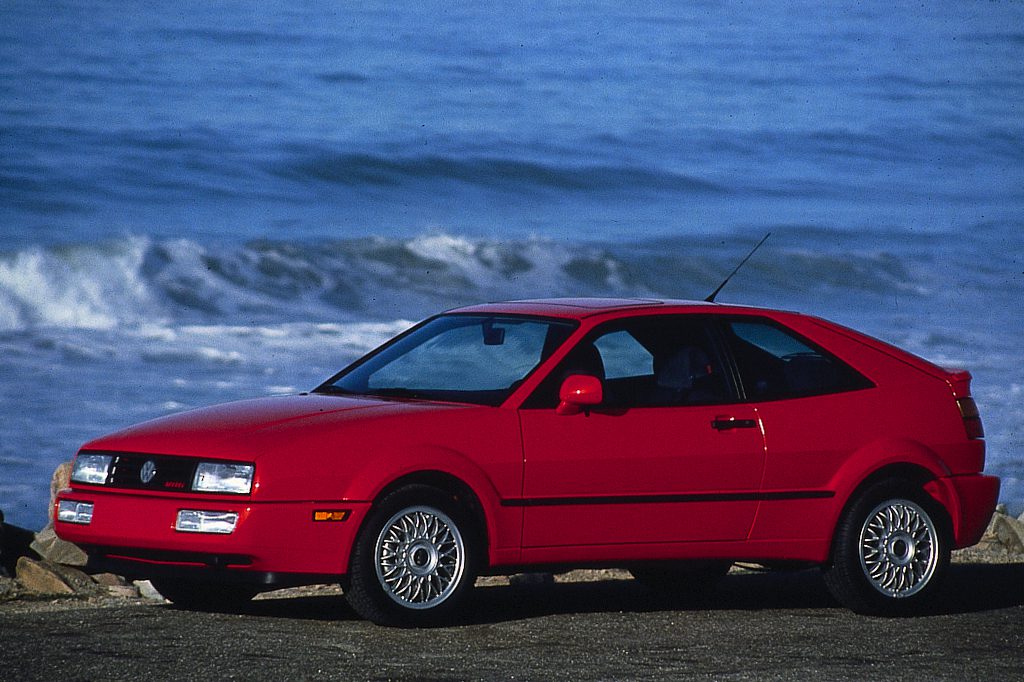 1992 Volkswagen Corrado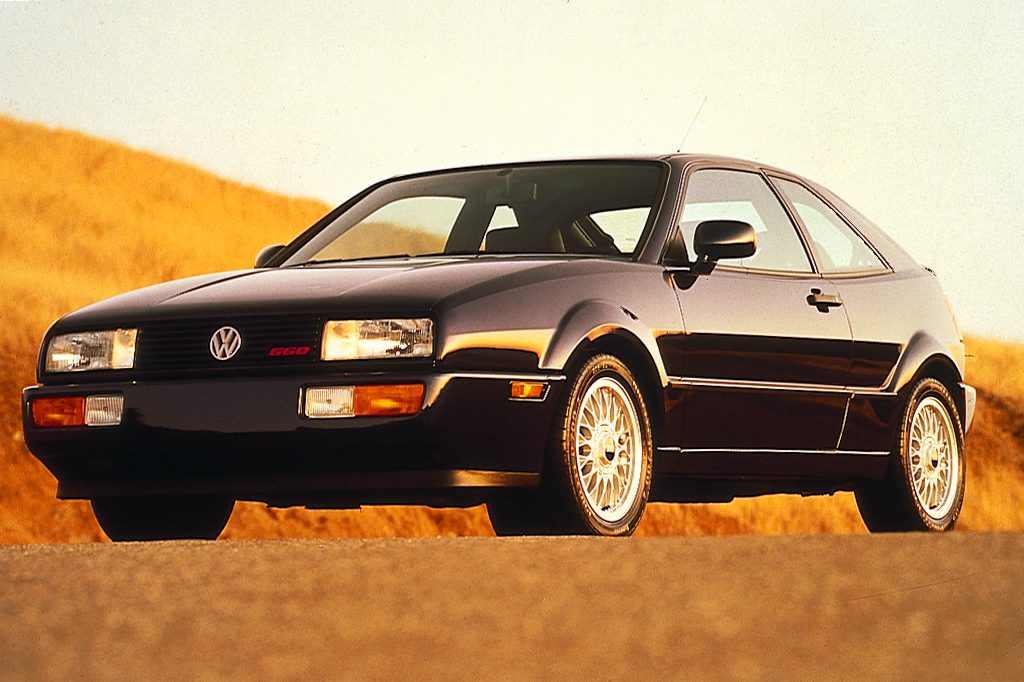 1991 Volkswagen Corrado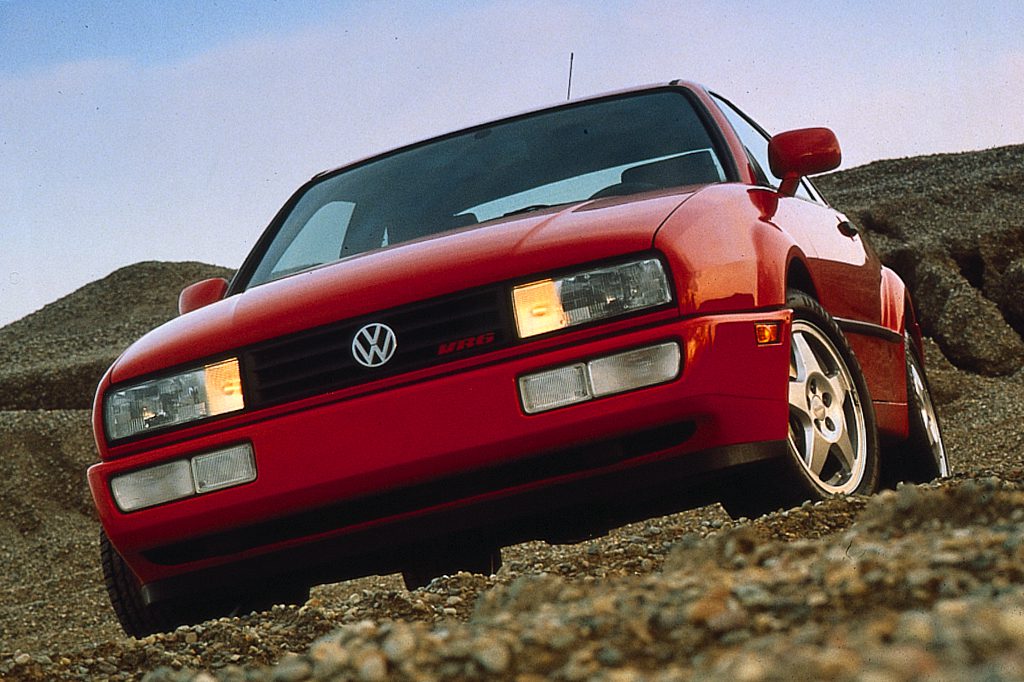 1993 Volkswagen Corrado
Pros:

Acceleration
Antilock brakes
Cargo room
Handling/roadholding

Cons:

Entry/exit
Rear-seat room
Road noise
Visibility
Corrado is fun to drive on winding roads, but so are the stylish Mazda MX-6 and Ford Probe. Rather expensive when new, Corrado was well equipped and relatively practical for a sport coupe–but not a good value. Similar money can buy better performance. Still, a lot of early-VW fans swear by these "driver's" coupes.
Overview
Volkswagen launched its front-drive, hatchback sports car for 1990, in a single Corrado G60 price series with a supercharged version of the 4-cylinder engine used in the Golf/Jetta. Billed as Volkswagen's "first full-blooded sports car," Corrado succeeded the Scirocco, which left VW's lineup after 1988.
Corrado measured 6.3 inches shorter than the Scirocco, but nearly three inches longer in wheelbase. Two inches wider, it weighed some 450 pounds more.
The 1.8-liter supercharged engine produced 158 horsepower, driving a 5-speed manual transmission. Automatic was not available in the Corrado's opening season. Dubbed "G-Charger," the engine had a crankshaft-driven supercharger shaped like the letter G.
Based on the Golf/Jetta platform, Corrado got standard 4-wheel disc brakes, with antilocking optional. VW-designed multispoke 15-inch wheels were standard. Corrados seated four.
An "active" rear spoiler extended automatically when the car reached 45 mph to reduce aerodynamic lift. As speed dropped below 12 mph, the spoiler retracted again.
Standard equipment includes power steering, air conditioning, an antitheft cassette stereo, central locking, power windows and mirrors, and a 65/35 split folding rear seat. Motorized front shoulder belts were installed, with separate manual lap belts. Only a handful of options were offered.
Yearly Updates
1991 Corrado
A 4-speed automatic transmission became available this year, and wider (205/50VR15) tires were installed on new BBS alloy wheels. Leather upholstery and a theft-alarm system also joined the options list.
1992 Corrado
Little change took place for 1992, but the supercharged engine would not be around much longer. During the 1992 model year, Volkswagen replaced it with a V6, adapted from the Passat.
1993 Corrado
Halfway through the 1992 model year, Volkswagen had dropped the supercharged engine and installed a V6 in its Corrado coupe. The grille and front spoiler were restyled at the same time, complete with fog lamps, and the name changed to Corrado SLC. Cylinder banks in the V6 engine were only 15 degrees apart. This narrow-angle design allowed valves for both cylinder banks to be housed in a single cylinder head. Traction control became standard, limiting wheelspin on slippery surfaces. The front suspension was redesigned, and new 5-spoke wheels were used. Air conditioning became CFC-free, and the stereo now turned off with the ignition. Standard equipment now included antilock brakes, an electronic differential lock, alarm system, and velour interior.
1994 Corrado
Only a few changes came in the Corrado's final season in the U.S. market. The optional 4-speed automatic transmission lost its manually selected Normal and Sport modes, in favor of an adaptive dual-mode system, as on the new Volkswagen Golf and Jetta. Electronic controls continuously monitored the driver's style, altering shift points accordingly. Side-impact protection was improved, to meet 1997 federal standards. The standard speed-activated rear spoiler now raised at 55 mph, but still retracted when speed fell below 12 mph.