Compact SUV; Built in Canada
longitudinal front-engine/rear- or all-wheel drive
Good condition price range: $1,600 – $4,300*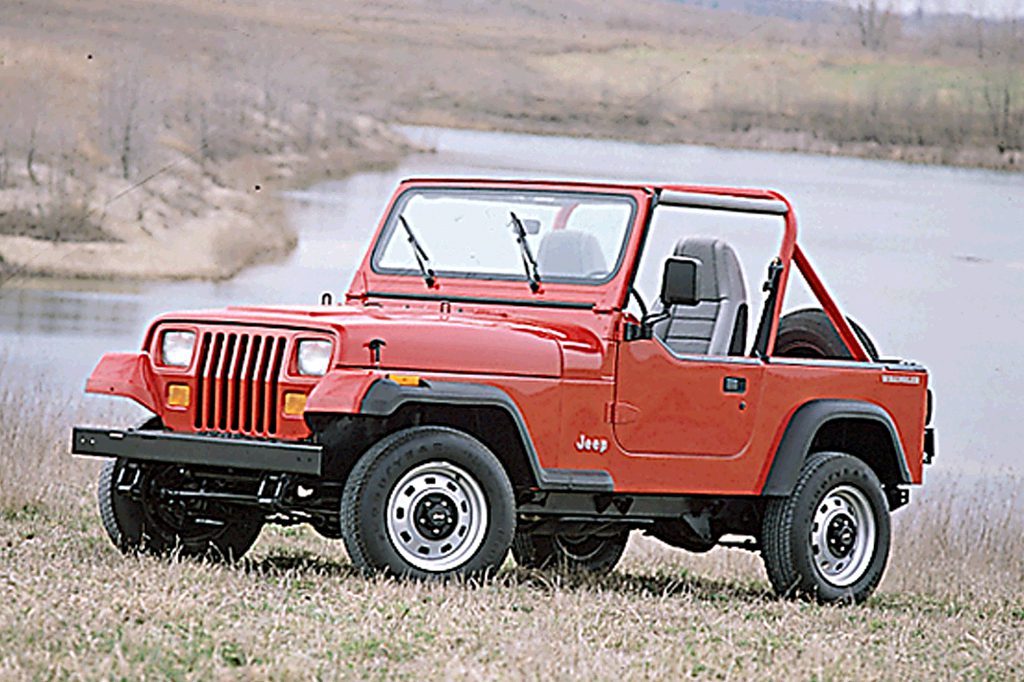 1991 Jeep Wrangler S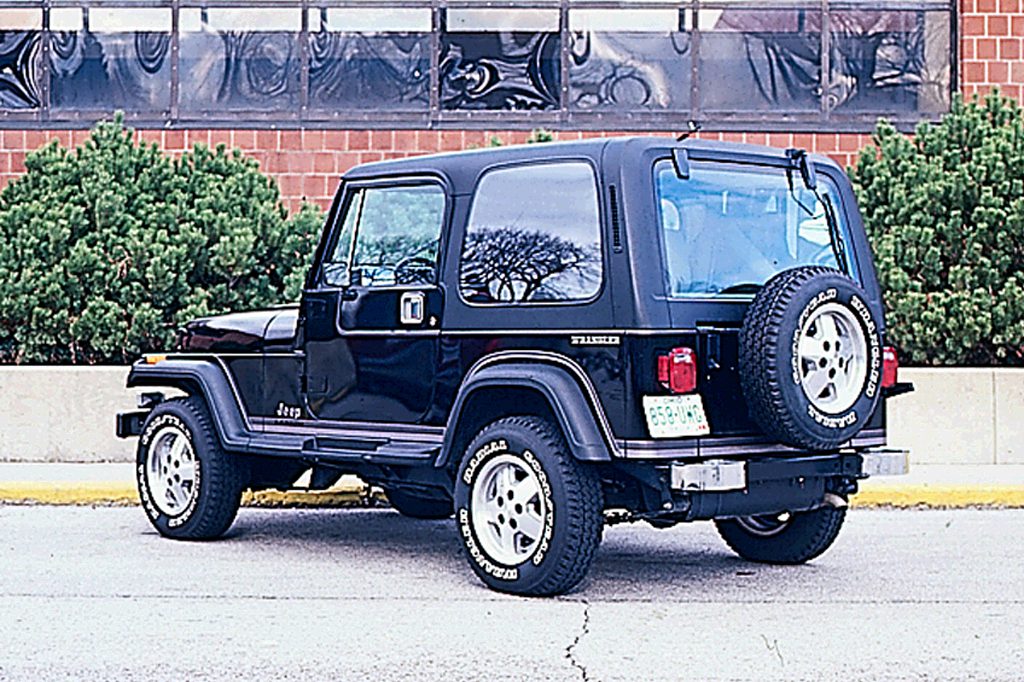 1990 Jeep Wrangler Laredo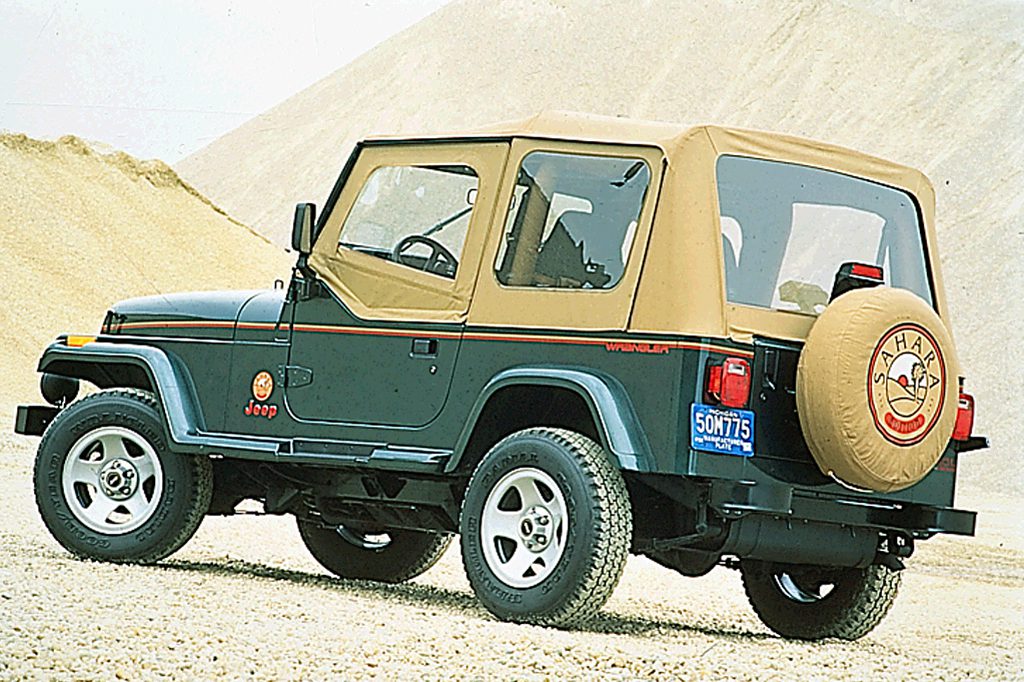 1994 Jeep Wrangler Sahara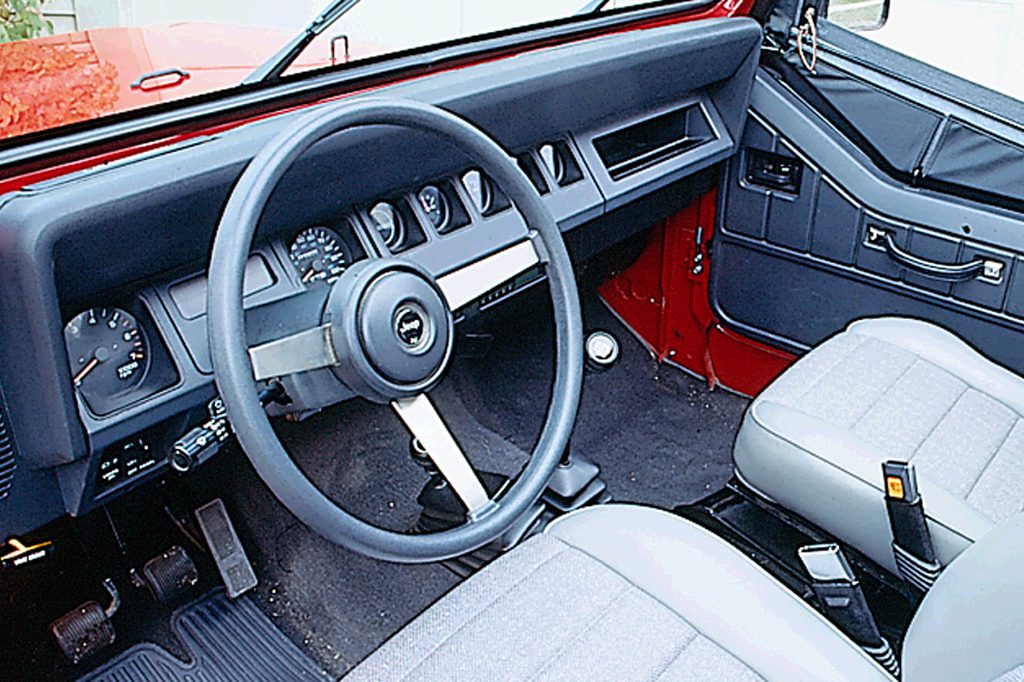 1991 Jeep Wrangler Sport interior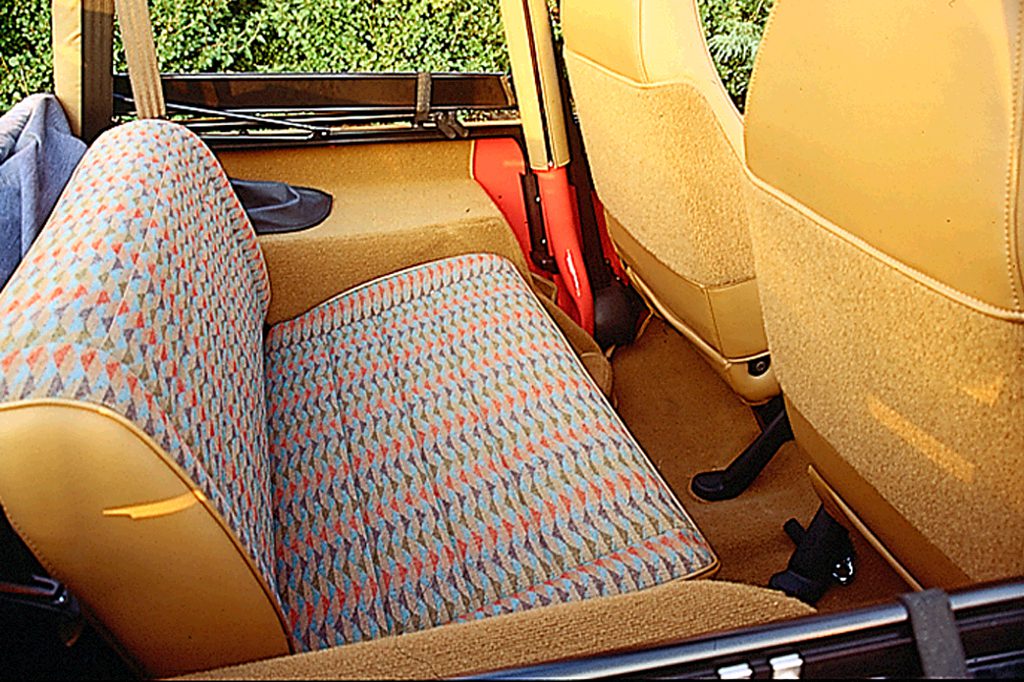 1995 Jeep Wrangler Rio Grande interior
Pros:

Acceleration (6-cylinder)
Antilock brakes (optional with 6-cylinder)
Wet-weather traction
Maneuverability

Cons:

Cargo room
Engine noise
Entry/exit
Fuel economy
Instruments/controls
Ride/handling
Road noise
Wind noise
Seriously consider how you would use the vehicle, and if the compromises in on-road ride, handling, and fuel economy are worth it in the end. Also look at an Isuzu Amigo, which lacks the Jeep's classic image but feels just about as tough, as well as the Geo Tracker/Suzuki Sidekick, with their friendlier ergonomics. But none of those rivals have a muscular 6-cylinder engine like Wrangler's. We don't recommend any mini 4×4 as a daily driver, but plenty of people love them.
Overview
The popular Wrangler sport utility debuted in May 1986 to replace the ancient military-style CJ. A fuel-injected, 2.5-liter 4-cylinder engine was standard on base and low-budget S Wranglers, as well as those with the Islander and Sahara option groups. A carbureted 4.2-liter inline six was optional on all but the S version and standard on the top-of-the-line Laredo. All 6-cylinder Wranglers could get a 3-speed automatic transmission to replace the usual 5-speed manual gearbox. Part-time 4-wheel drive was standard and both soft and hard tops were available. For 1990, soft-top Wranglers got locks for their half-steel doors. Hardtop versions gained a rear wiper/washer.
Yearly Updates
1991 Wrangler
Wranglers got a big performance boost in 1991, via a newly available 6-cylinder engine, using fuel injection and making 180 horsepower instead of the prior 112. The 4-cylinder engine added six horsepower.
1992 Wrangler
Rear shoulder belts went into 1992 Wranglers, attached to a newly extended rollbar, but the 4x4s changed little otherwise.
1993 Wrangler
Wrangler became the first mini 4×4 to offer antilock braking, available only on 6-cylinder models.
1994 Wrangler
An automatic transmission became available with 4-cylinder engines late this year. A center high-mounted stoplamp was installed.
1995 Wrangler
S and SE Wranglers returned for a final outing. No 1996 Wranglers went on sale, but a redesigned model arrived during that year, as an early '97.