Premium sporty/performance car; Built in Germany
longitudinal front-engine/rear-wheel drive
Good condition price range: $6,500 – $14,500*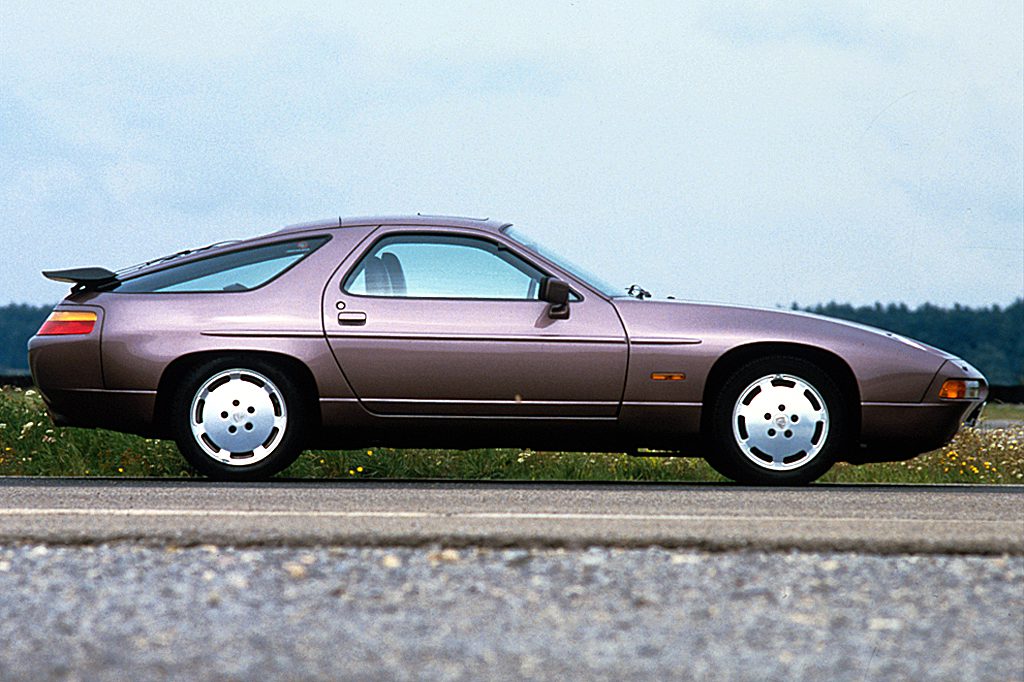 1990 Porsche 928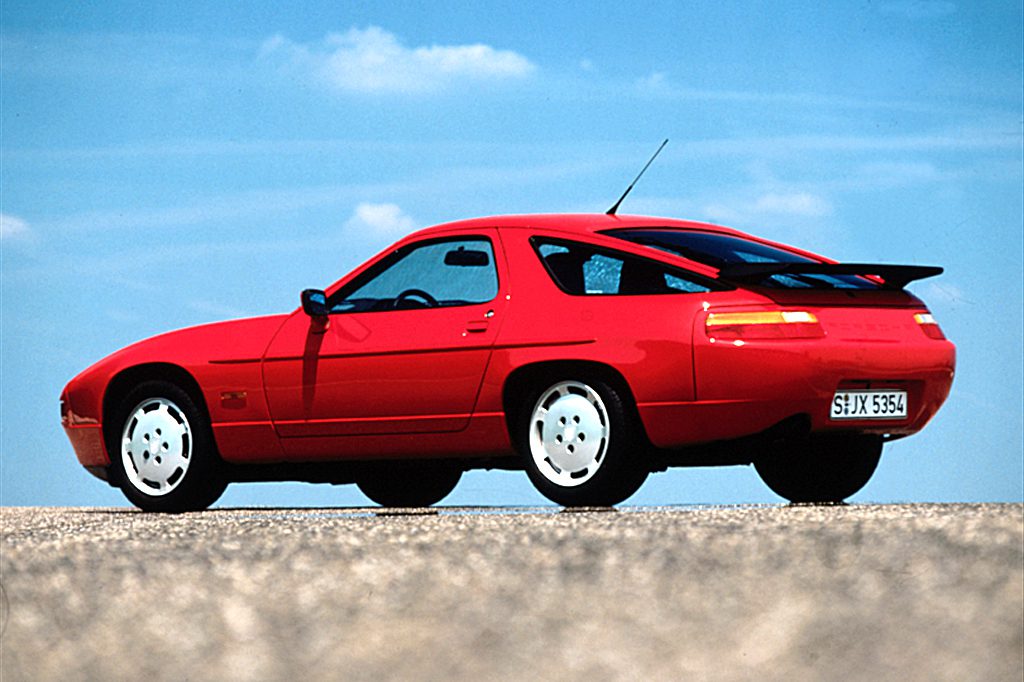 1990 Porsche 928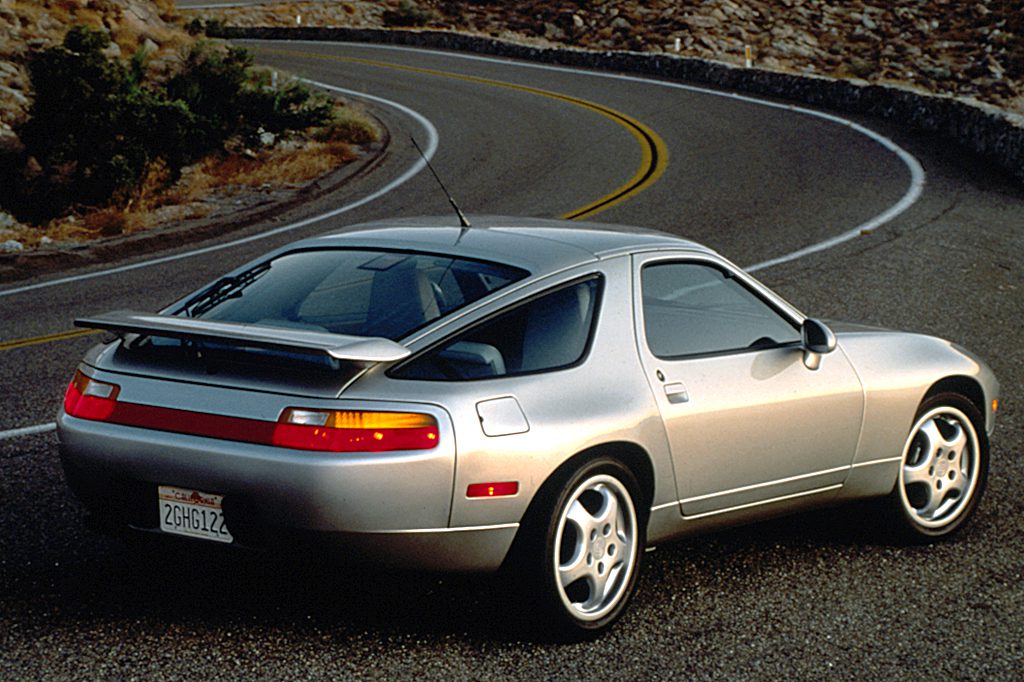 1993 Porsche 928 GTS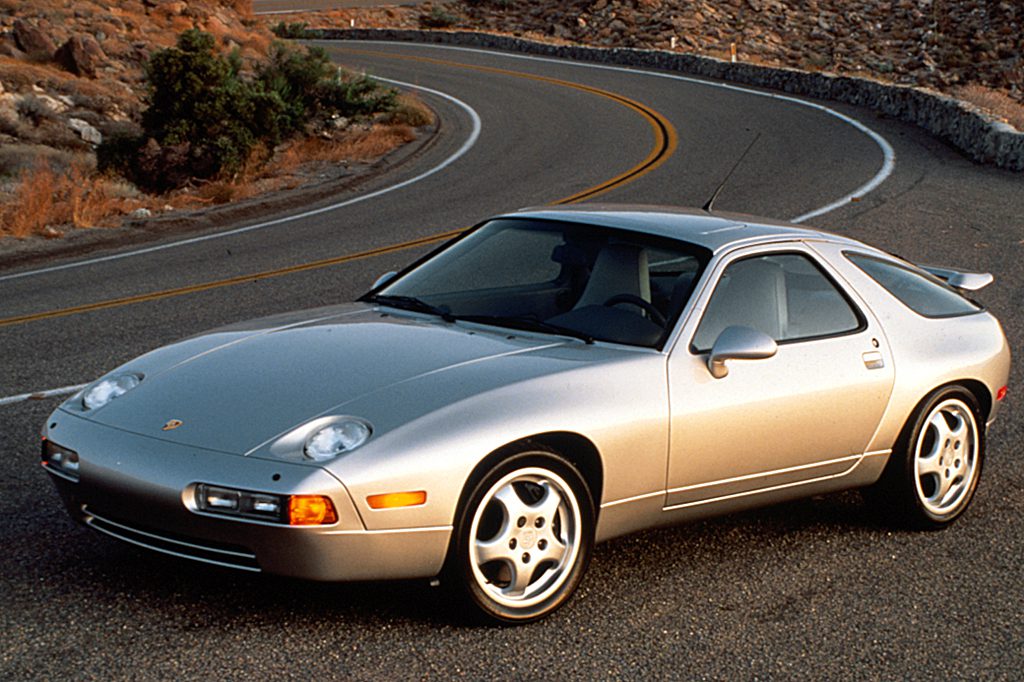 1993 Porsche 928 GTS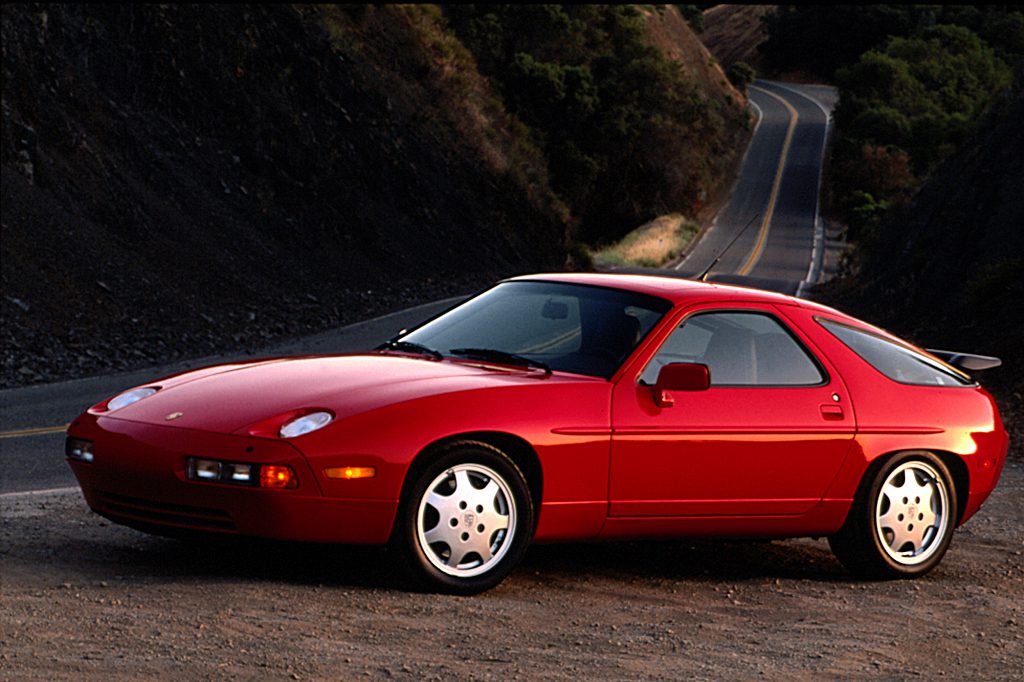 1992 Porsche 928
Pros:

Acceleration
Handling/roadholding

Cons:
Expensive when new (priced at $74,545 in 1990, and reaching past $80,000 over the following years), the 928 remains costly today. Porsche fans may be eager to pay for their pleasures, but the 928 is far from the best used sports-car value.
Overview
First seen at the Geneva (Switzerland) auto show way back in 1977, Porsche's "flagship" model gained dual airbags, a limited-slip rear differential, and a tire-pressure monitor for 1990. This year's change made Porsche the first manufacturer to offer standard airbags for both the driver and the front passenger. Porsche considered the 928 to be its Premier Grand Touring automobile, promoting its exclusive Weissach rear suspension as an enhancement to stability.
The luxury/sports 2+2 hatchback coupe was powered by a front-mounted V8 engine, unlike the rear-engined 911 series. With a 5-speed manual transmission, the 5.0-liter, 32-valve dual-cam aluminum-alloy V8 developed 326 horsepower; but with 4-speed automatic, output dipped by 10, to 316 horsepower. Model designations were 928 GT with manual shift, and 928 S4 with automatic.
Antilock braking had been standard since 1986. The new limited-slip differential automatically transferred more torque to the wheel with the most traction, based on wheel speed, slippage, and lateral acceleration. The tire-pressure monitor alerted the driver if any tire dropped below a preset level.
Standard equipment included automatic climate control, leather power seats with driver's memory, power windows, power door locks, an alarm system, cruise control, sunroof, heated power mirrors, heated windshield-washer nozzles, fold-out door armrests, cassette stereo, and foglights. Forged alloy wheels held 16-inch tires.
Yearly Updates
1991 928
Not much was new for the 928 in 1991.
1992 928
No new 928 coupes went to dealers this year, as Porsche prepared an improved version for '93.
1993 928
Porsche enlarged the engine for the 928 coupes this year, changing the model designation to 928 GTS. Displacing 5.4 liters, the new V8 produced 345 horsepower. Larger, wider 17-inch "Turbo-design" wheels and tires were installed, rear fenders were widened, and the rear track width grew by 2.7 inches. Front brakes were enlarged, and the manual transmission gained an oil cooler. A rear wing spoiler could be painted body-color or black, and outside mirrors resembled those installed on the 929 supercar.
1994 928
Changes were few for 1994.
1995 928
No major changes marked the final versions of the Porsche flagship, and no other V8 model was in the works.