Midsize car; Built in Canada
2-door coupe
4-door sedan
transverse front-engine/front-wheel drive
Good condition price range: $1,000 – $2,100*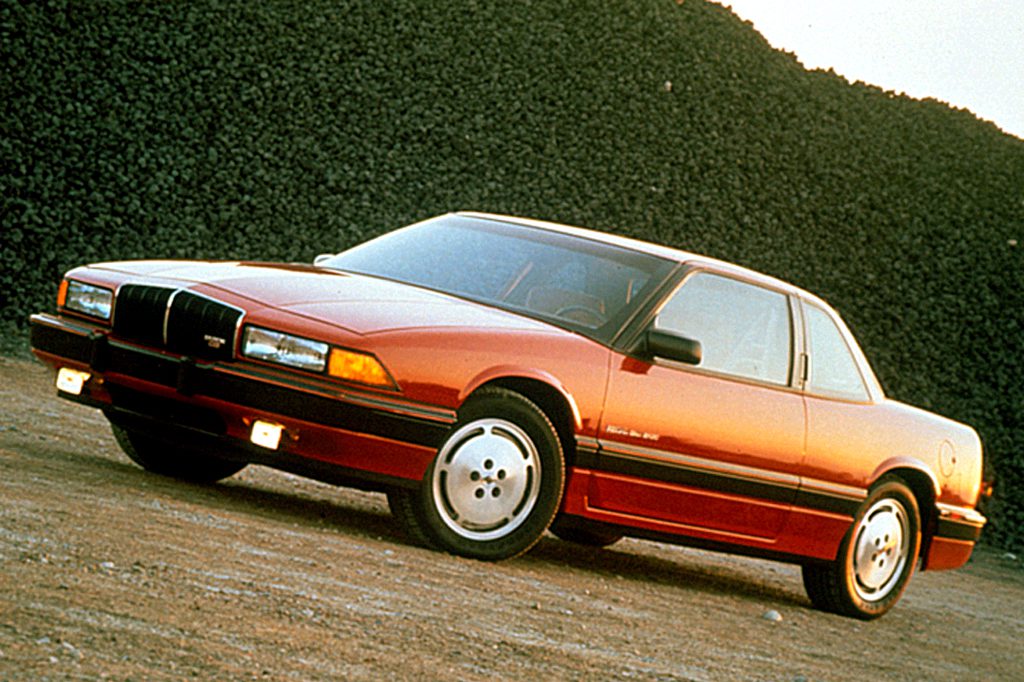 1990 Buick Regal Gran Sport 2-door coupe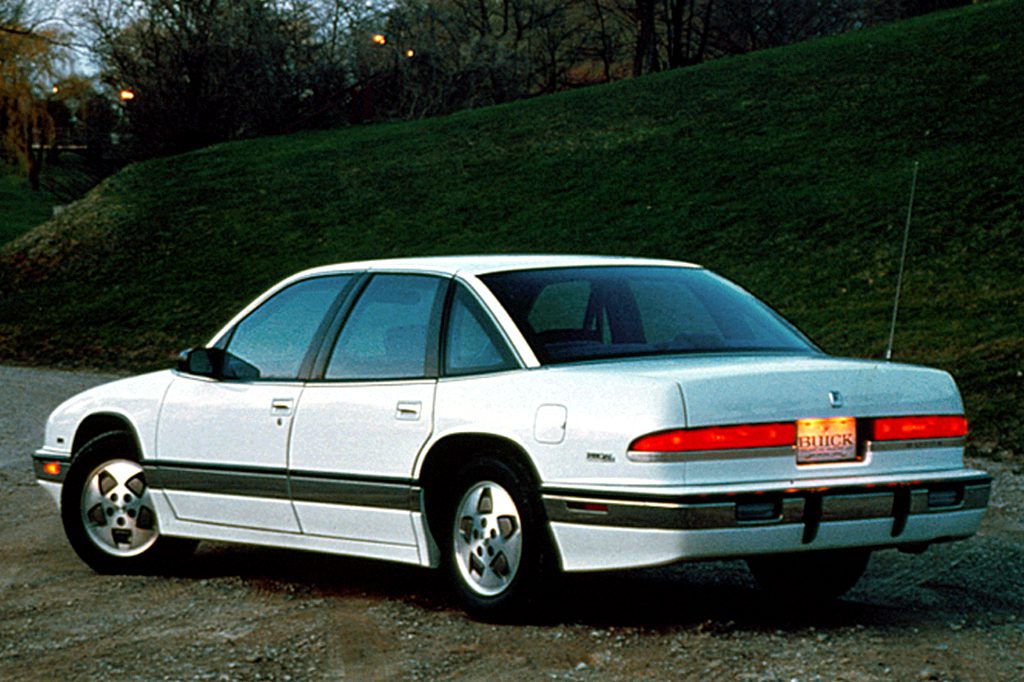 1991 Buick Regal Limited 4-door sedan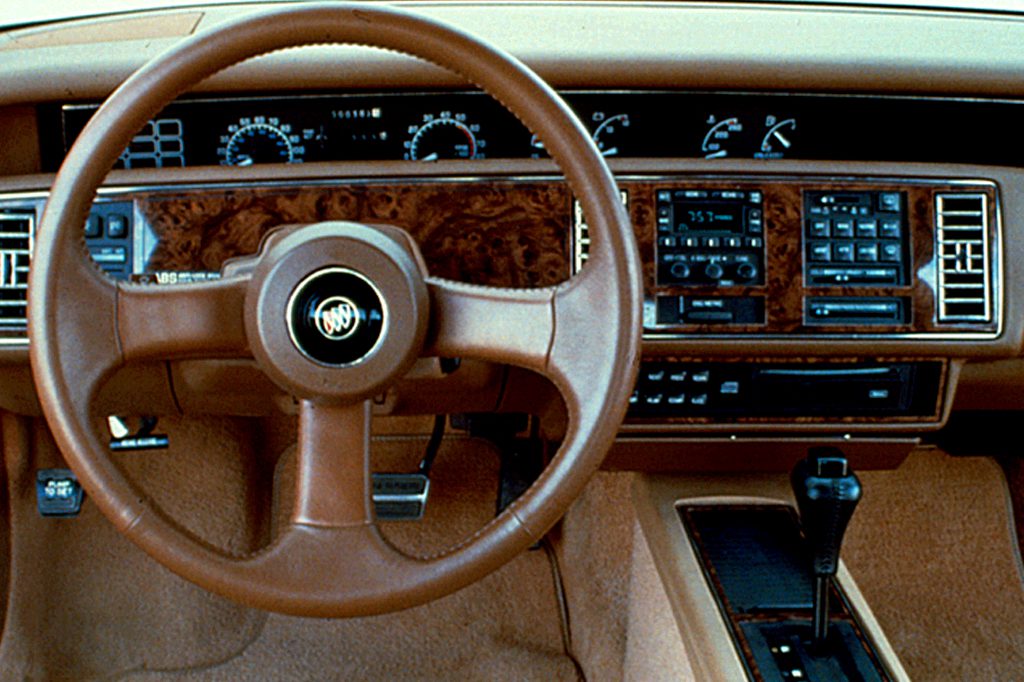 1991 Buick Regal Gran Sport interior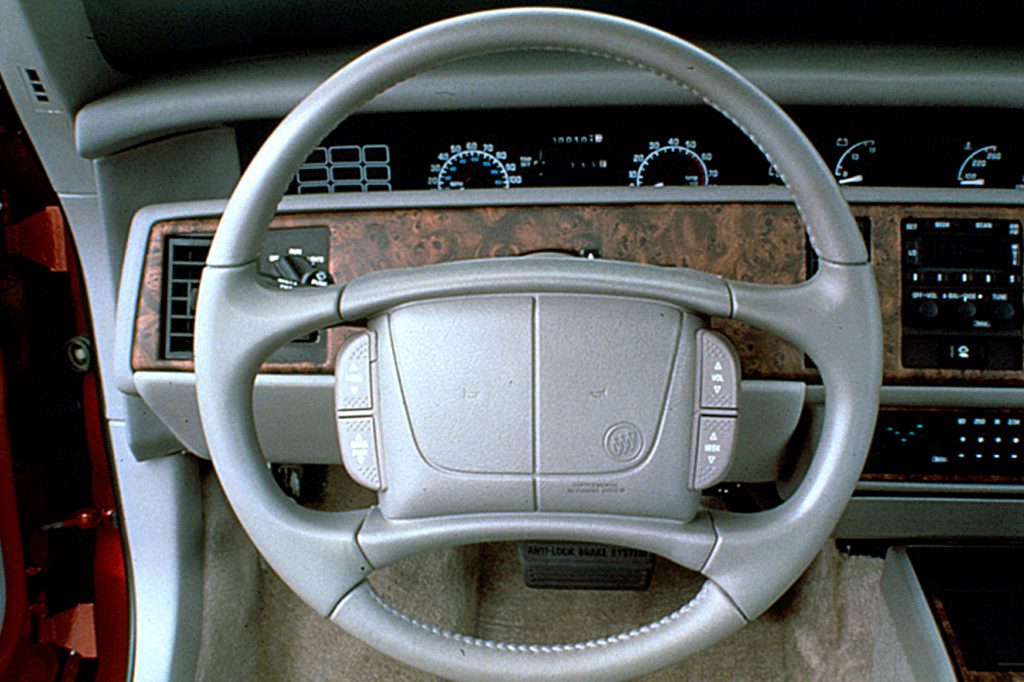 1994 Buick Regal interior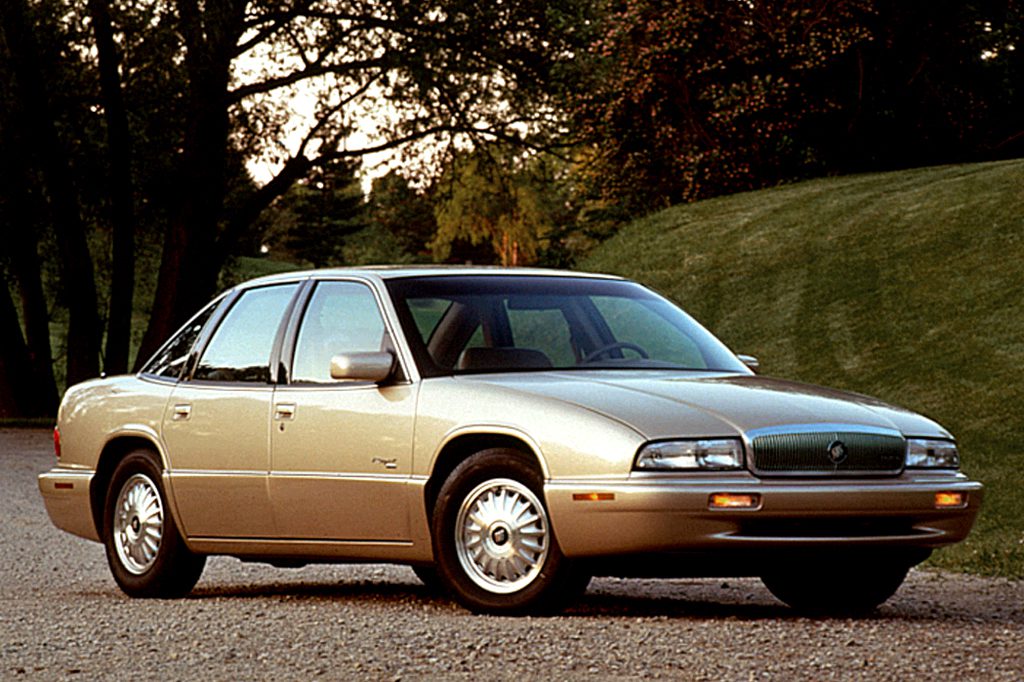 1996 Buick Regal Limited 4-door sedan
Pros:

Acceleration (3.8-liter V6)
Antilock brakes (optional until '94)
Passenger and cargo room
Ride

Cons:

Engine noise (early models)
Fuel economy (3.8-liter V6)
Performance (early models)
Instruments/controls (early models)
Seat comfort
Steering feel
A Regal might not be much to get excited about, but it's not a bad choice when prices are tempting. About 75 percent of Regals got the 3.8-liter V6, and that's the one that approaches Ford Taurus in appeal.
Overview
Buick's version was the first of the new midsize front-drive coupes introduced for 1988 and soon followed by the Oldsmobile Cutlass Supreme and Pontiac Grand Prix. Regals came in Custom and costlier Limited trim. A Gran Sport option group featured Buick's Gran Touring suspension and 16-inch tires. All-disc brakes were standard; antilock braking optional on upper models. No airbag was available, but like other GM cars, front seatbelts could be left buckled to deploy automatically.
Yearly Updates
1991 Regal
After a bit of delay, a 4-door sedan finally arrived as an early '91, different from the coupe in styling despite sharing the same chassis. With the sedan came a larger (3.8-liter) V6 engine option. Regal was the only member of the GM midsize group to offer the 3.8-liter. Coupes gained a fresh face, courtesy of a new grille (body-colored with Gran Sport package) and turn-signal lamps.
1992 Regal
Gran Sport was now a full-fledged model. Antilock braking became standard on the Gran Sport and Limited, but remained an option for Custom Regals.
1993 Regal
A new electronic 4-speed automatic transmission went into '93 Regals, which also exhibited a redesigned grille and rode standard 15-inch tires. Reworked rear bumpers and taillights looked more like those on the bigger LeSabre.
1994 Regal
Finally, Regals got a driver-side airbag, as well as standard antilock braking (ABS was formerly optional on the Custom). Despite the airbag, automatic seatbelts were retained. Limiteds now came only in sedan form. The Custom base engine gained 20 horsepower. Power windows were standard, and power locks would unlock automatically as the transmission was shifted into park.
1995 Regal
Dual airbags arrived for '95 in a modified interior that featured a new dashboard and seats. Coupes now came in Custom and Gran Sport trim; sedans in all three price levels.
1996 Regal
Regal's 3.8-liter engine, again standard in the Limited and Gran Sport but optional in the Custom, gained 35 horsepower, now totaling 205. This year's lineup includes a Custom coupe and sedan, plus sedans in Limited and Gran Sport guise. The 1996 Regal saw extended production as an all-new 1997 1/2 Regal appeared late.