Sporty/performance car; Built in USA
transverse front-engine/front-wheel drive
Good condition price range: $1,000 – $2,100*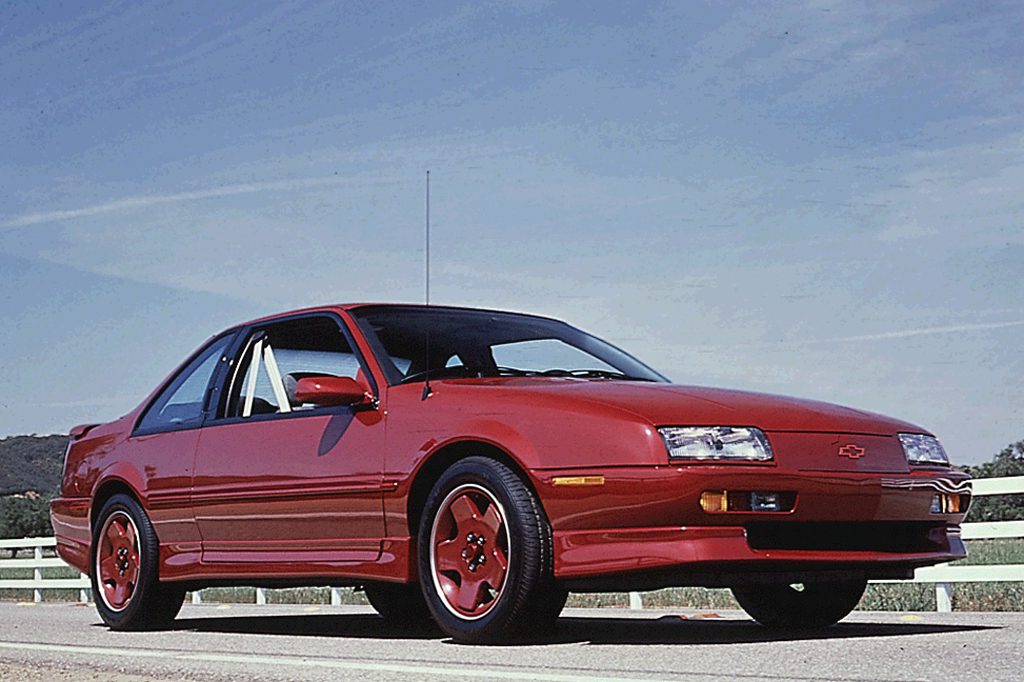 1990 Chevrolet Beretta GTZ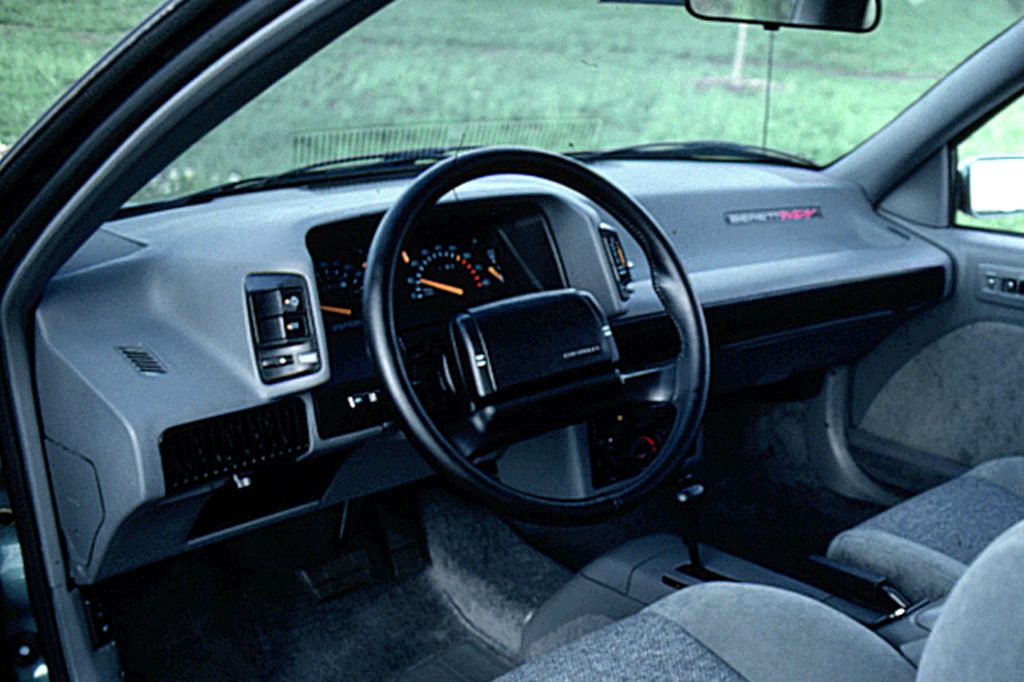 1990 Chevrolet Beretta Indy interior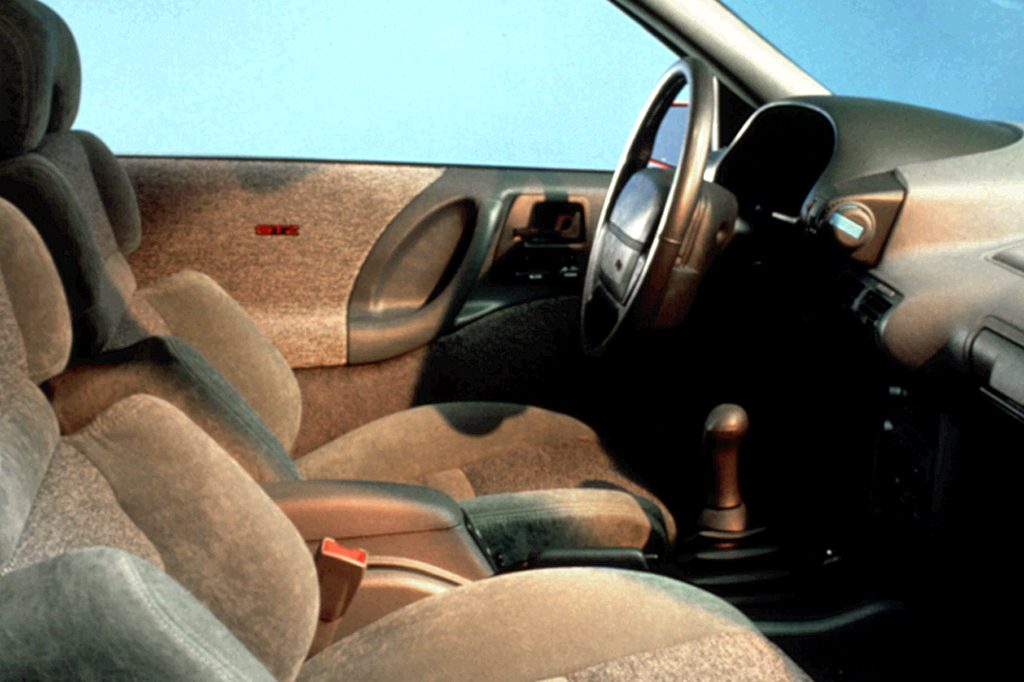 1991 Chevrolet Beretta GTZ interior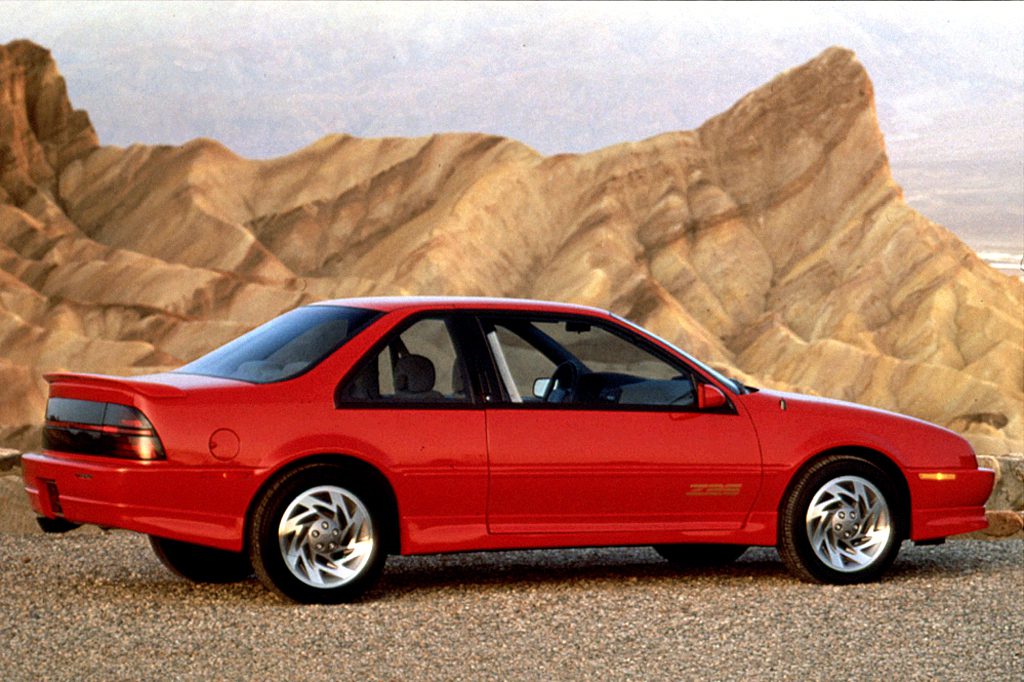 1994 Chevrolet Beretta Z26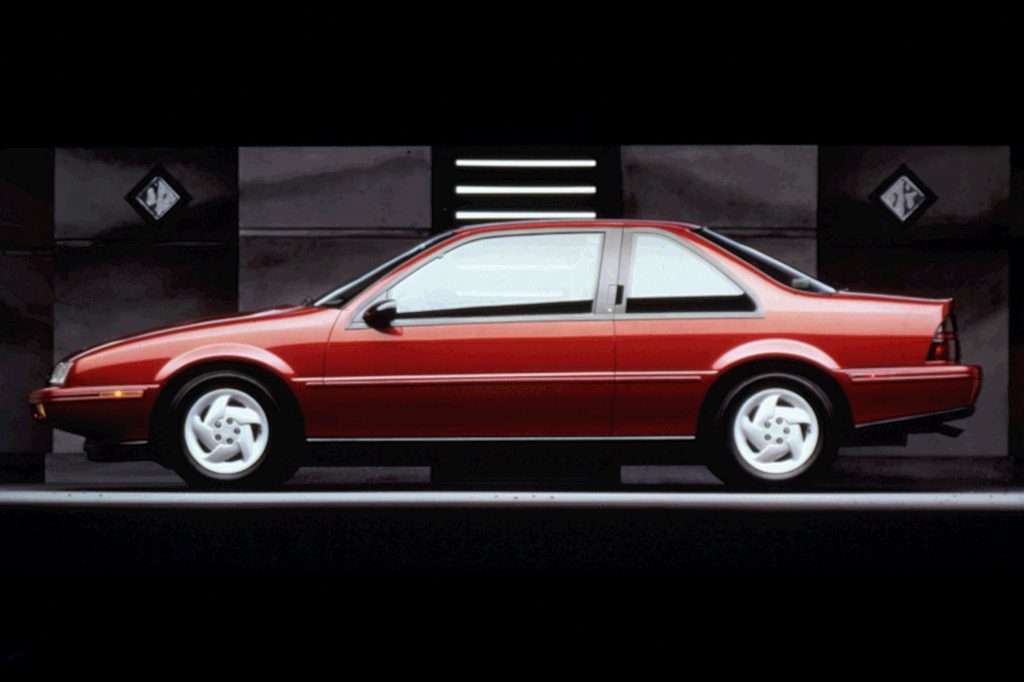 1996 Chevrolet Beretta
Pros:

Acceleration (V6 and Quad 4)
Antilock brakes (1992-96)
Handling/roadholding (GT, GTZ, Z26)
Value

Cons:

Acceleration (early 4-cylinder)
Control layout
Engine noise (4-cylinder)
Rear-seat room
By its final years, Beretta lagged behind its rivals in style and image. On the other hand, a Beretta offers more interior space than most sport coupes and was among the few to offer a V6 engine option.
Overview
When introduced during 1987, Chevy's compact, sporty front-drive coupe and its Corsica sedan mate became hot sellers. By 1990, the original engines were gone, as Berettas adopted a larger 2.2-liter four and a 3.1 liter V6. Making 135 horsepower, the V6 was standard in the GT coupe. A sporty GTZ with 180-horsepower Quad 4 engine joined the 1990 lineup, replacing the prior GTU.
Yearly Updates
1991 Beretta
A driver-side airbag arrived for 1991, and the high performance GTZ could get a V6 engine instead of the standard Quad 4. Accompanying the airbag was a new steering wheel, plus redesigned gauges and controls.
1992 Beretta
Antilock braking became standard for '92, as the base 2.2-liter engine added 15 horsepower. The 3.1-liter V6 again was standard on the GT and optional on base and GTZ Berettas. The GTZ continued to use a standard Quad 4 engine.
1993 Beretta
Base, GT, and GTZ models again went on sale, but the V6 that had been standard on the GT was now optional for all Berettas. The GT's Quad 4 engine dropped five horsepower, due to stricter emissions standards.
1994 Beretta
More-potent engines arrived, a Z26 with new Quad 4 engine replaced the GT/GTZ, and a 4-speed electronic automatic transmission joined the 3-speed. The new 2.2-liter 4-cylinder engine made 120 horsepower (up from 110), and the available V6 gained 20 horsepower (now rated at 160). The dual-overhead-cam 2.3-liter Quad 4 engine, installed in the Z26 coupe, developed 170 horsepower. The new electronic 4-speed automatic was the sole transmission choice for Berettas with V6 power. Door-mounted front shoulder belts replaced the former manual seatbelts.
1995 Beretta
Daytime running lights were added, and the Z26 got V6 power, deleting the Quad 4 engine. Automatic-transmission fluid and spark plugs now required no servicing for 100,000 miles under normal operating conditions.
1996 Beretta
For its final season, the front-drive coupe showed few changes.