Compact car; Built in USA
4-door hatchback
4-door sedan
transverse front-engine/front-wheel drive
Good condition price range: $1,000 – $1,800*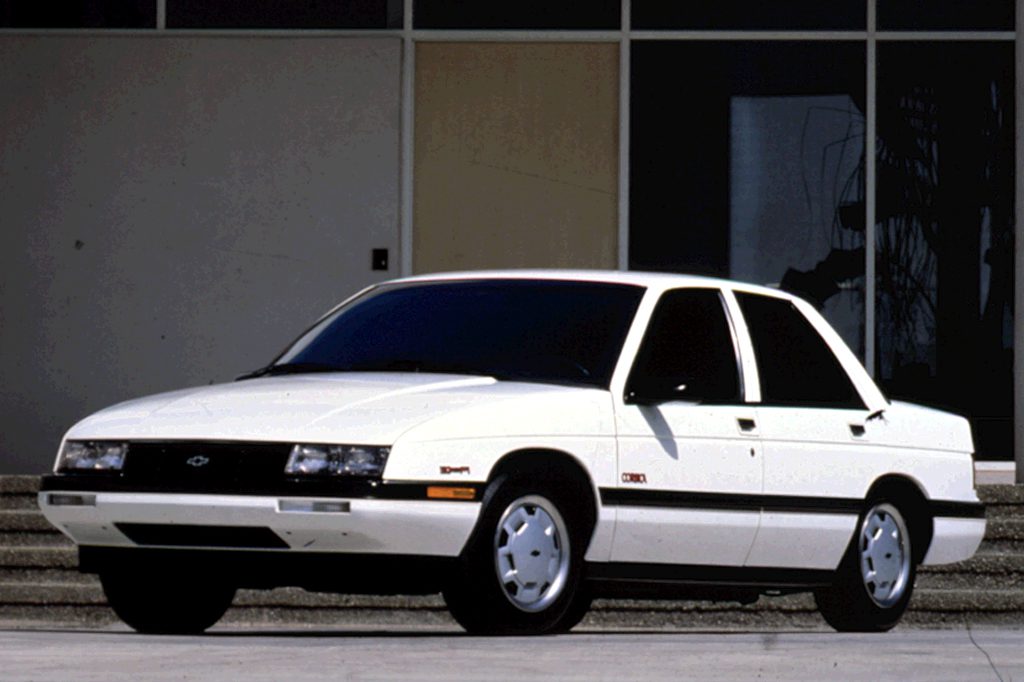 1991 Chevrolet Corsica LT 4-door sedan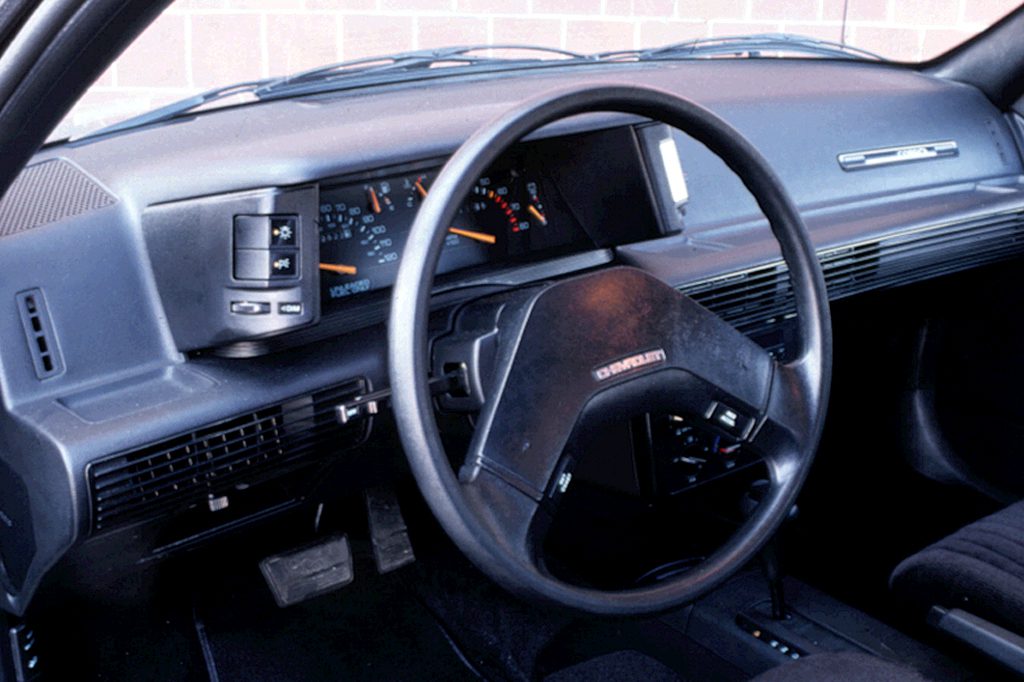 1990 Chevrolet Corsica interior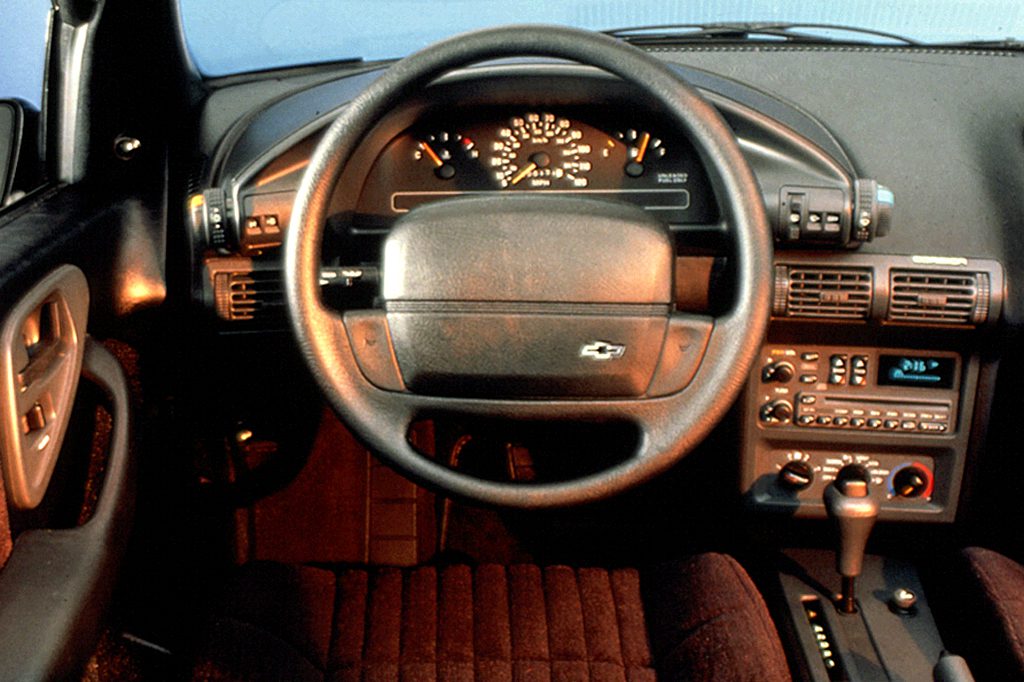 1991 Chevrolet Corsica interior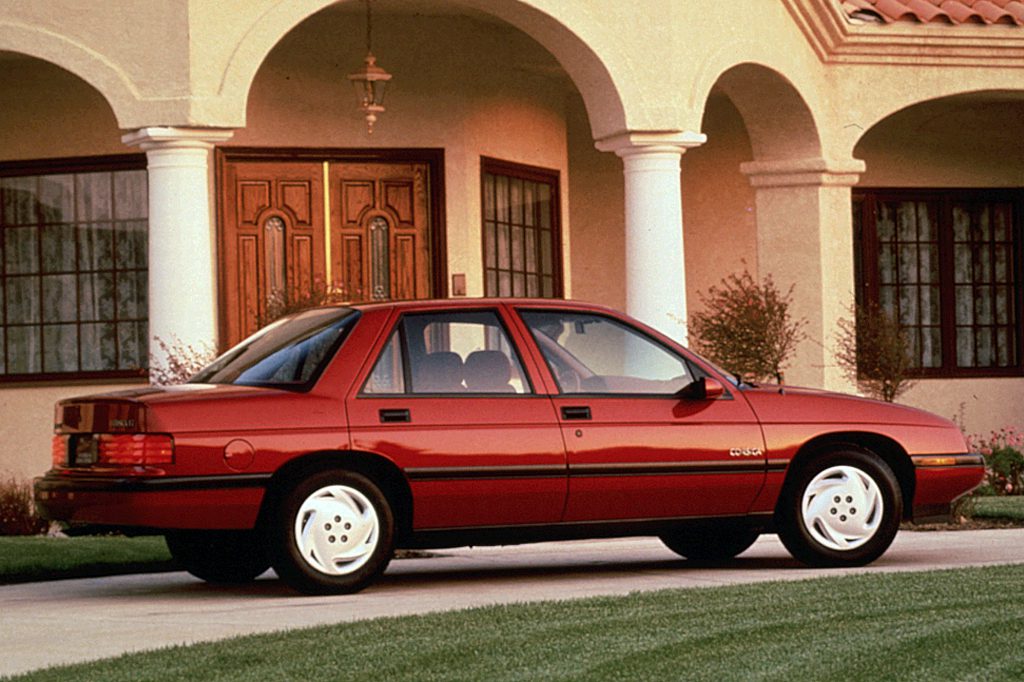 1992 Chevrolet Corsica LT 4-door sedan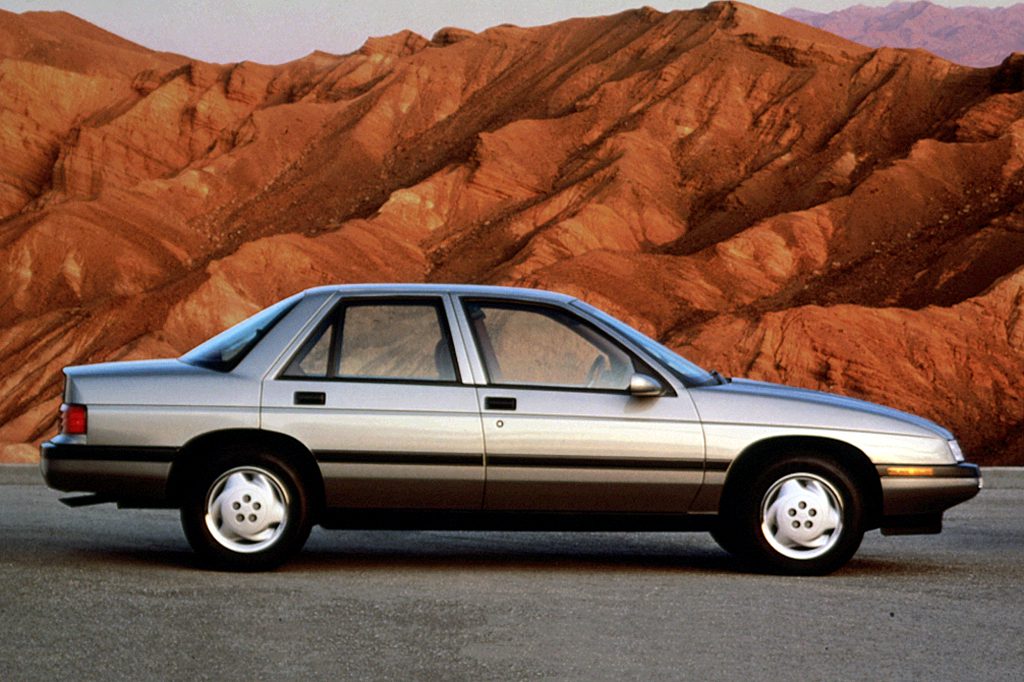 1994 Chevrolet Corsica 4-door sedan
Pros:

Acceleration (V6)
Antilock brakes (1992-96)
Price

Cons:

Acceleration (early 4-cylinder)
Control layout
Engine noise (4-cylinder)
Rear-seat room
Neither assembly quality nor refined driving quality can match Japanese compact rivals. Even though a capable Corsica doesn't quite stand out, though, it's a sensible buy secondhand, just as it was when new.
Overview
Sharing its structure with the Beretta coupe, the compact Corsica sedan and hatchback attracted a more sedate audience. A 4-door hatchback joined the 4-door sedan for 1989. So did a sporty LTZ, packing features like the Beretta GT. By 1990, the original engines were gone, replaced by a larger 2.2-liter four and 3.1-liter V6. Base cars now were outfitted like the prior year's midlevel LT grade. The sporty LTZ got reclining front bucket seats with adjustable lumbar supports. That LTZ had gas-pressurized shock absorbers, stabilizer bars, quick-ratio power steering, and 15-inch tires.
Yearly Updates
1991 Corsica
A driver-side airbag went into the Corsica's revamped interior. The sporty LTZ was dropped, leaving a 4-door notchback sedan and 4-door hatchback in LT trim. In place of the LTZ, Chevy offered the Z52 sport package. The new dashboard contained a more modular grouping of ducts and controls. Rotary dials replaced buttons and levers for headlamps and wipers.
1992 Corsica
Antilock braking became standard in 1992, as the 4-door hatchback body style disappeared. A new fuel injection system boosted output of the 2.2-liter 4-cylinder engine from 95 to 110 horsepower. A 5-speed manual transmission remained standard with 4-cylinders, but was not available with the V6.
1993 Corsica
Except for the addition of a shift interlock and low-oil-level warning light, little was new for '93.
1994 Corsica
The 4-cylinder engine gained 10 horsepower, and the new V6 delivered 20 more horsepower than its same-size predecessor. Manual shift could no longer be installed in 4-cylinder models, all of which got 3-speed automatic. The V6 came with a new electronic 4-speed automatic transmission. Door-mounted front seatbelts could now be left buckled.
1995 Corsica
Daytime running lights were added, along with a revised rear suspension and larger tires. Fluid in the 4-speed automatic transmission, standard with V6 models, now was supposed to last 100,000 miles under normal conditions. Rear coil springs moved from ahead of the axle to in line with hubs, in an attempt to improve ride quality.
1996 Corsica
Except for longer engine-service intervals, nothing was new in the compact Chevrolet sedan. Corsica and its Beretta mate were dropped after '96.