Premium large car; Built in Japan
longitudinal front-engine/rear-wheel drive
Good condition price range: $1,200 – $3,300*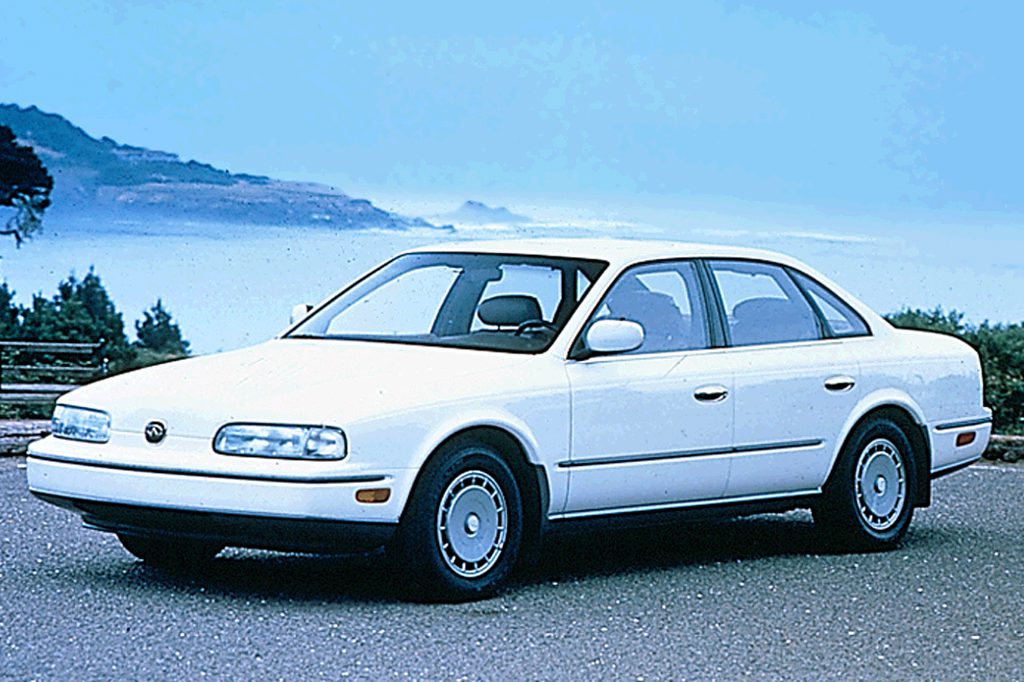 1991 Infiniti Q45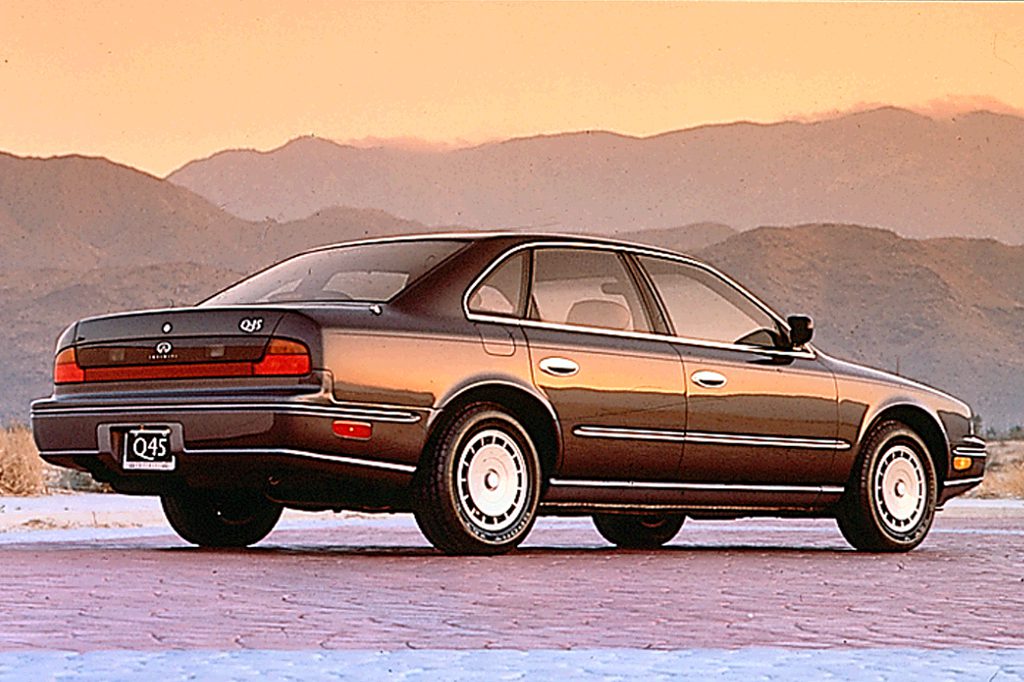 1990 Infiniti Q45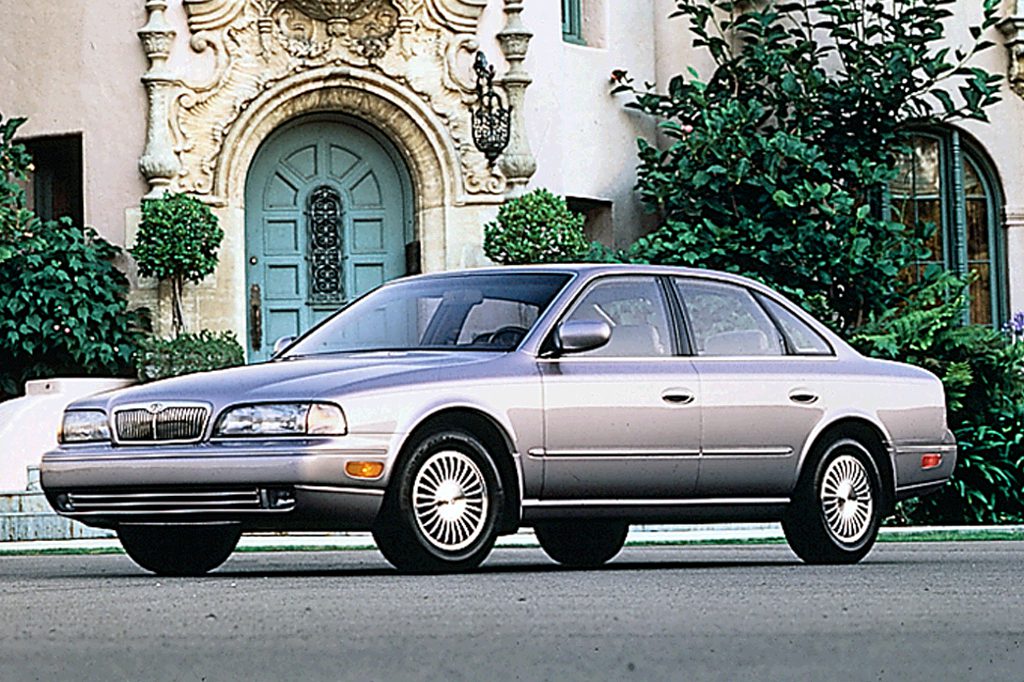 1995 Infiniti Q45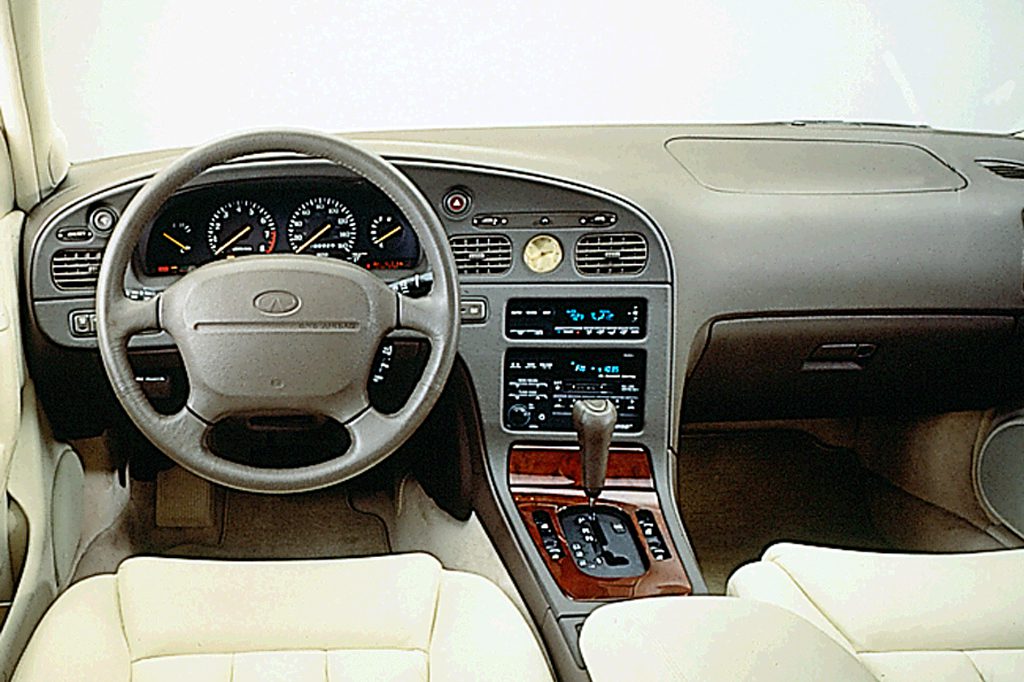 1994 Infiniti Q45 interior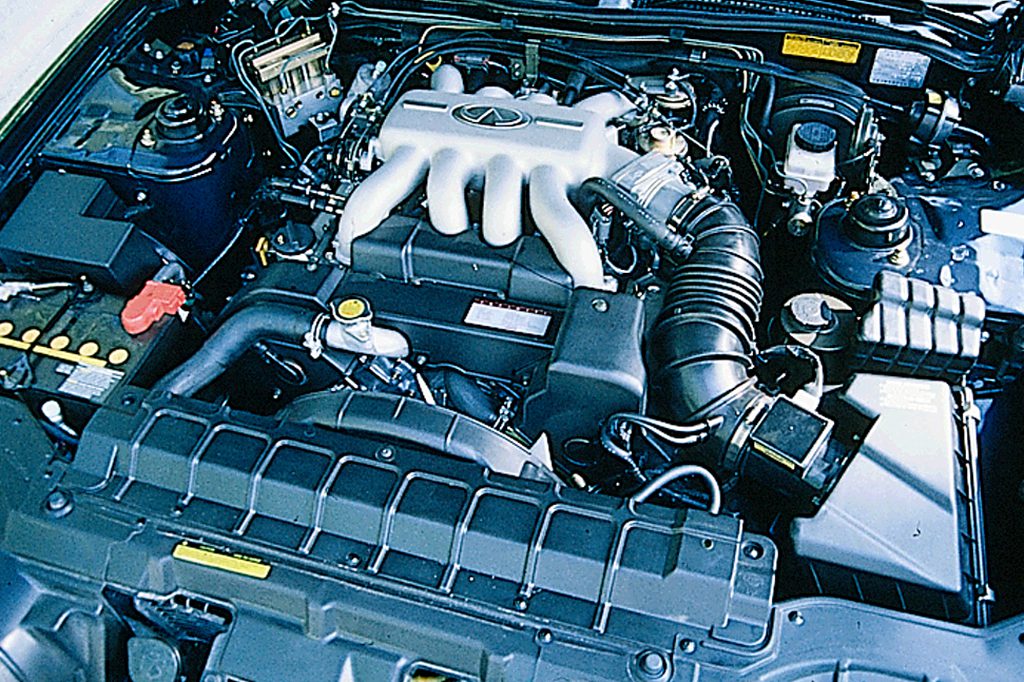 1994 Infiniti Q45 engine
Pros:

Acceleration
Antilock brakes
Passenger room
Ride
Steering/handling

Cons:
A worthy alternative to the big BMW or Mercedes, the Q45 lacks the charm of those European sedans but is beautifully built and lavishly appointed. It might not quite match Lexus for refinement, but you'd be wise to try both.
Overview
One of Infiniti's first models, the posh, rear-wheel-drive Q45 was the flagship of the line. It came only as a 4-door sedan with a dual-cam V8 engine and 4-speed automatic transmission. A driver-side airbag and antilock brakes were standard. "Super HICAS" 4-wheel steering was the sole major option, part of a Touring Package that included a rear stabilizer bar and integrated decklid spoiler. All Q45s had automatic climate control, power driver's seat, power sunroof, antitheft system, and power windows/mirrors.
Yearly Updates
1991 Q45
Two new options joined for 1991: a traction-control system, and the world's first production "Full-Active Suspension (FAS)" In that latter setup, computer-controlled hydraulic actuators at each wheel generate forces in response to signals from 10 sensors to counteract body lean, nose lift and nose dive, and fore/aft pitch on wavy surfaces.
1992 Q45
Cars with the Full-Active Suspension were now named "Q45A."
1993 Q45
Monotone interiors replaced the former 2 tones, and steering wheels and other items adopted color-keying.
1994 Q45
The '94 Q45 arrived in spring 1993, adding a passenger-side airbag. The restyled front end featured a chrome grille and fog lamps. All Q45s now had front seatbelt pretensioners, softer leather seats, and wood inlays. Suspension bushings were softened for an easier ride.
1995 Q45
Except for new alloy wheels, the Infiniti flagship carried on without significant change.
1996 Q45
The high-cost Q45a dropped out, and V8 engines deleted variable valve timing. Q45 would be redesigned for 1997.