Premium midsize car; Built in Sweden
4-door hatchback
4-door hatchback
4-door sedan
transverse front-engine/front-wheel drive
Good condition price range: $1,000 – $3,200*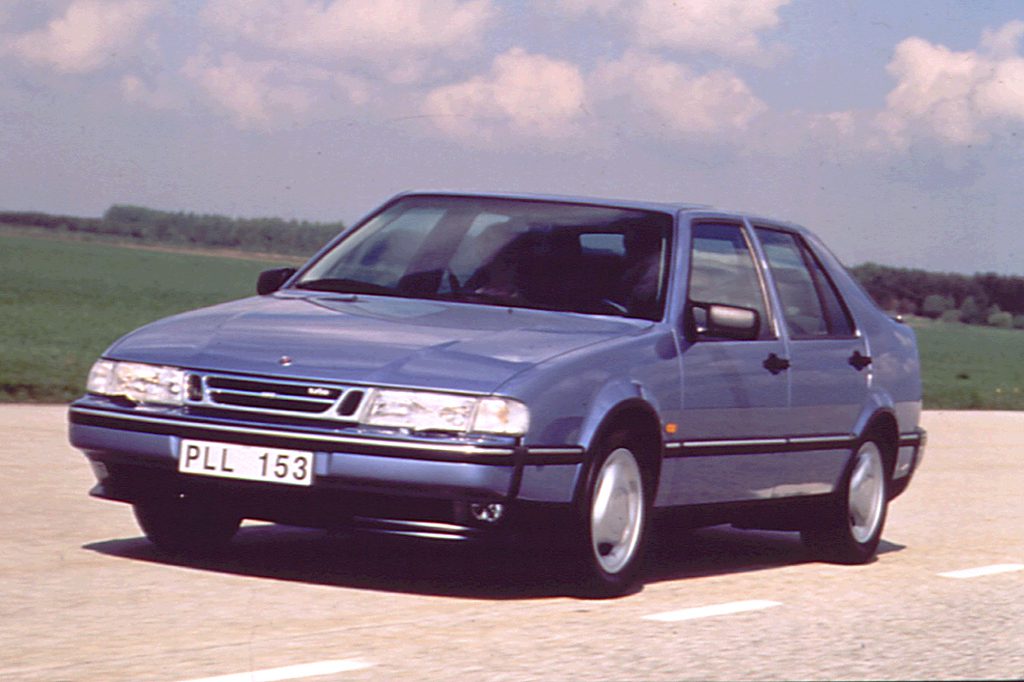 1995 Saab 9000 CSE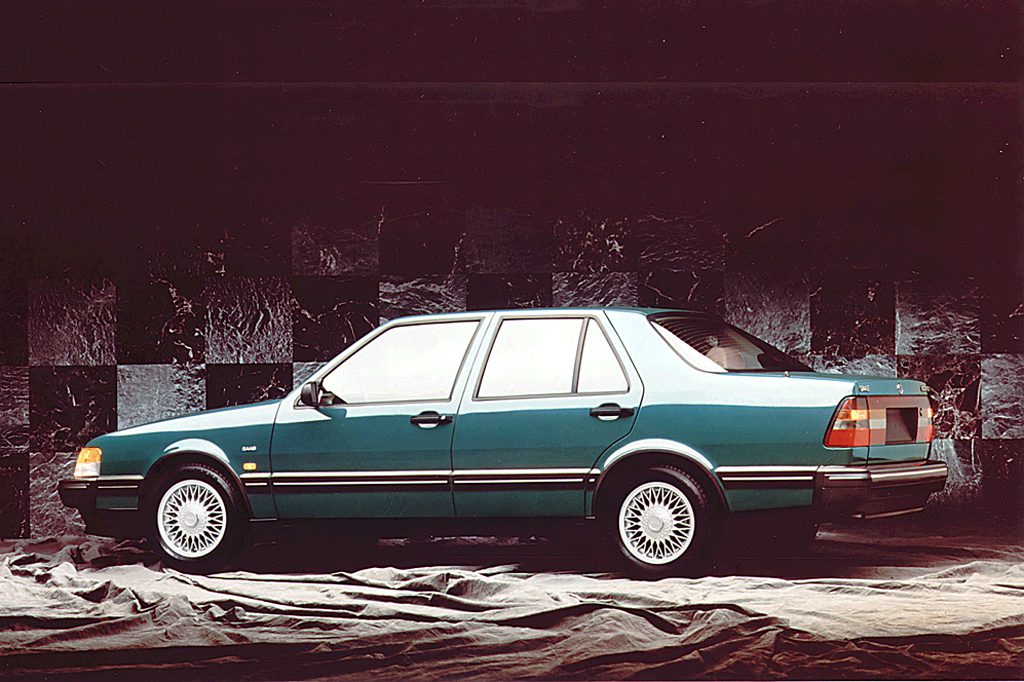 1992 Saab 9000 CD Turbo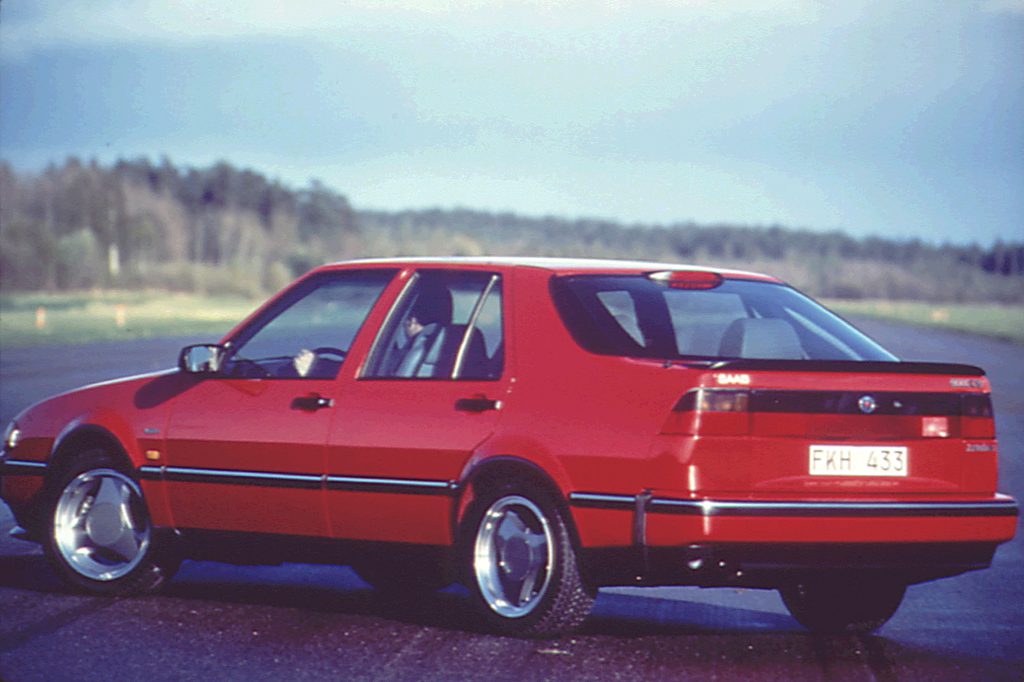 1993 Saab 9000 CS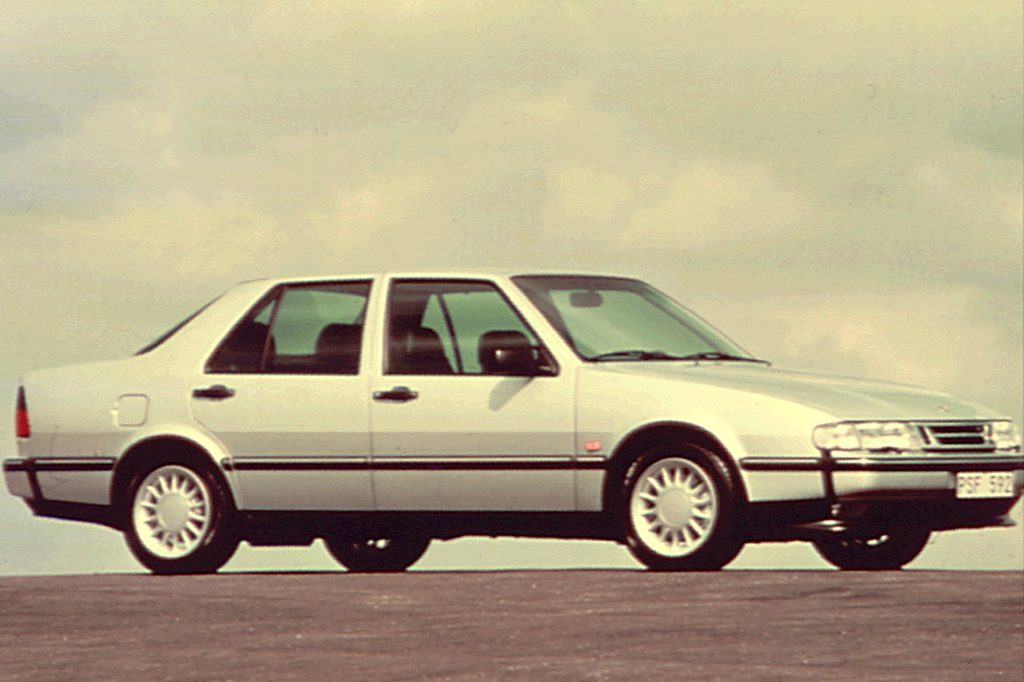 1995 Saab 9000 CDE V6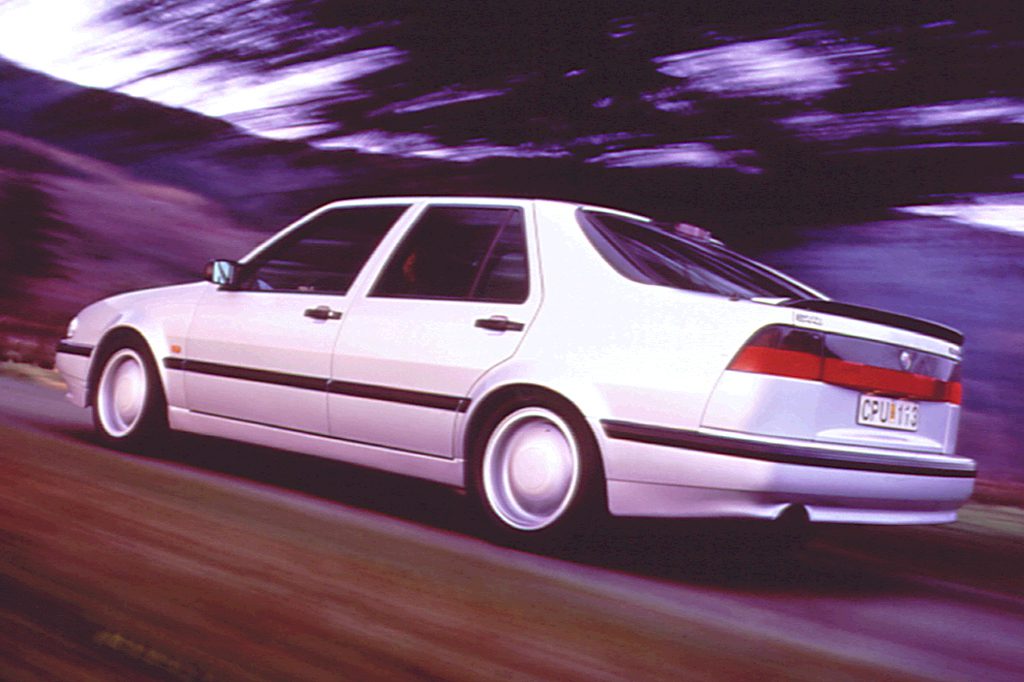 1996 Saab 9000 Aero
Pros:

Acceleration (Turbo)
Antilock brakes
Handling/roadholding
Passenger and cargo room

Cons:

Acceleration (1990 non-Turbo)
Automatic climate control
Noise
Ride (Turbo)
A lot of premium sedans are on the market with similar prices, from the BMW 3-Series and Lexus ES 300 to the more recent Mazda Millenia and Oldsmobile Aurora. So, check out several before buying.
Overview
Saab introduced the 9000 series back in 1986, as a step up from the long-lived 900 series. Like the smaller Saab, the 9000 was front-wheel drive. By 1990, two body styles were on sale: a 4-door notchback and a 4-door hatchback. Two 2.0-liter dual-overhead-cam 4-cylinder engines were available: a 130-horsepower version, and a 165-horsepower Turbo. During the 1990 model year, a new 2.3-liter engine replaced the standard 2.0-liter 4-cylinder, developing 150 horsepower. Any model might have either a 5-speed manual transmission or a 4-speed automatic. The lineup included an S hatchback, Turbo hatchback, a CD notchback, and a CD Turbo notchback. All models had a driver-side airbag.
Yearly Updates
1991 9000
A new entry-level 9000 hatchback joined the lineup, and a 2.3-liter engine went into Turbo models (rated at 200 horsepower).
1992 9000
Turbo models gained traction control this year. A new top-line, limited-production Griffin Edition sedan joined the line. Only 400 Turbo Griffins were to be built.
1993 9000
Model designations were shuffled for 1993, and equipment lists modified. The former base hatchback was now called CS, while the luxury 9000S hatchback earned a CSE badge. The luxury version of the notchback 4-door adopted a CDE tag. The Turbo engine now was an option for all four models. Hatchbacks adopted front and rear styling similar to the notchback sedans, adding four inches to overall length. An Aero edition arrived later in the model year.
1994 9000
A passenger-side airbag went into 1994 models. The lineup consisted of CS and CS Turbo hatchbacks, a CDE Turbo notchback, CSE and CSE Turbo hatchbacks, and a 9000 Aero hatchback. The CD notchback sedan was gone. The normally aspirated engine now produced 146 horsepower. The 9000 Aero got a 225-horsepower Turbo engine, while other Turbos again were rated at 200 horsepower.
1995 9000
A 200-horsepower Turbo remained available in the CSE hatchback, but the new 210-horsepower 3.0-liter V6 could be installed instead. The performance-oriented Aero hatchback again used a 225-horsepower turbocharged 4-cylinder. The sole remaining notchback model, the CDE, got front and rear styling similar to the CS. Only an automatic transmission was available with V6 models.
1996 9000
Only hatchback 4-doors remained after '95 as the CDE sedan faded. The V6 engine remained available as an option in the CSE.
1997 9000
Little change was evident in 1997.
1998 9000
For 1998, the final season for the 9000, only a low-production CSE was on sale. An all-new premium model–the 9-5–was in the works for '99.