Midsize SUV; Built in USA
longitudinal front-engine/rear- or 4-wheel drive
Good condition price range: $1,000 – $2,100*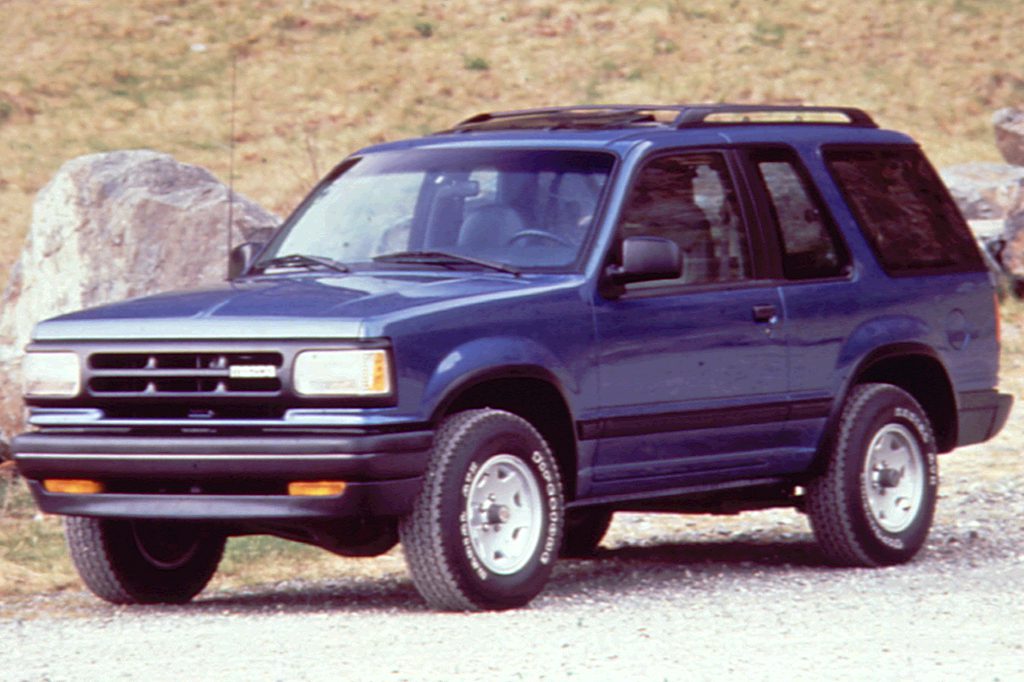 1991 Mazda Navajo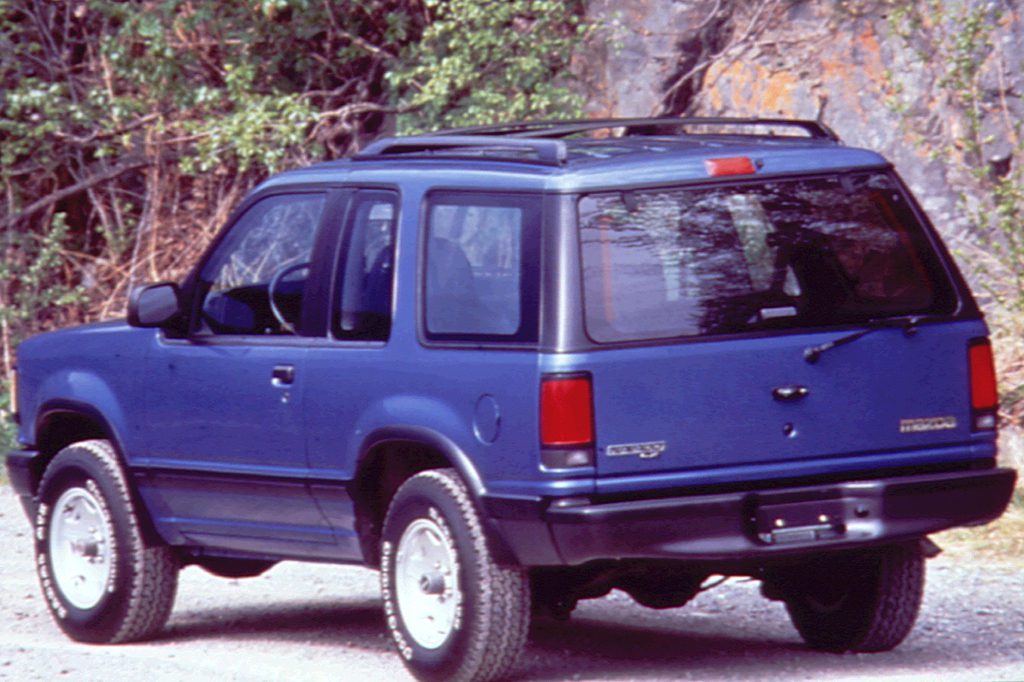 1991 Mazda Navajo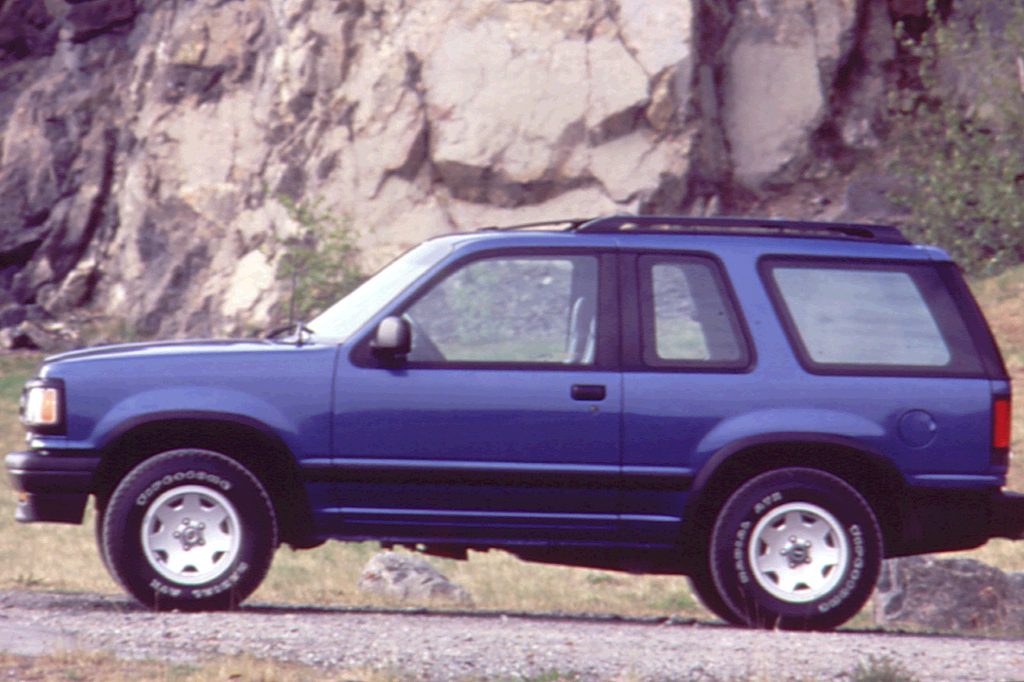 1991 Mazda Navajo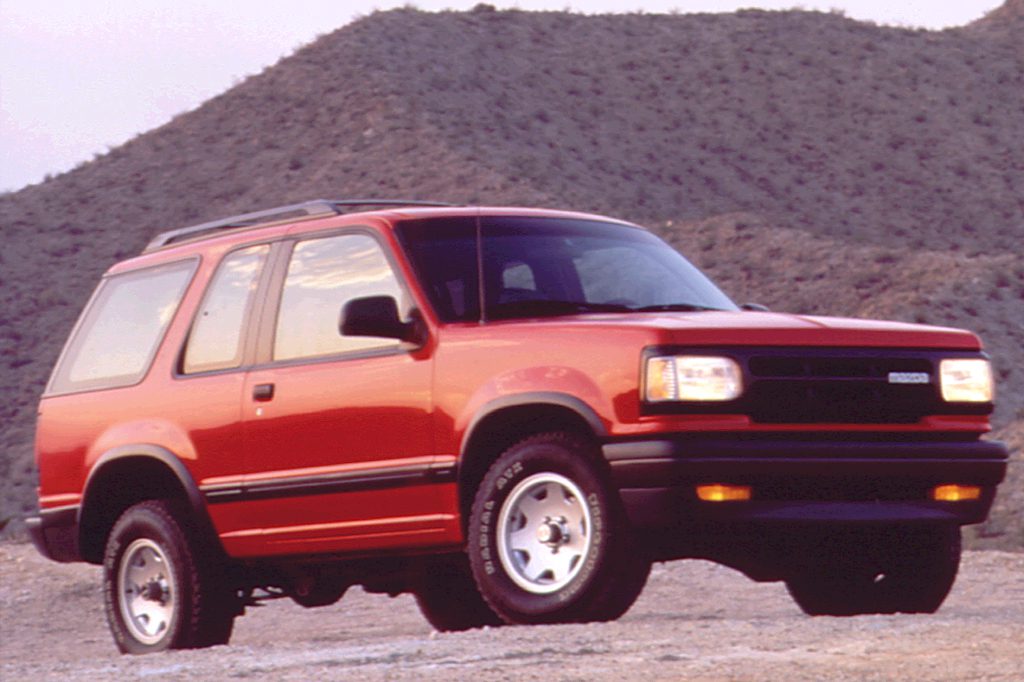 1992 Mazda Navajo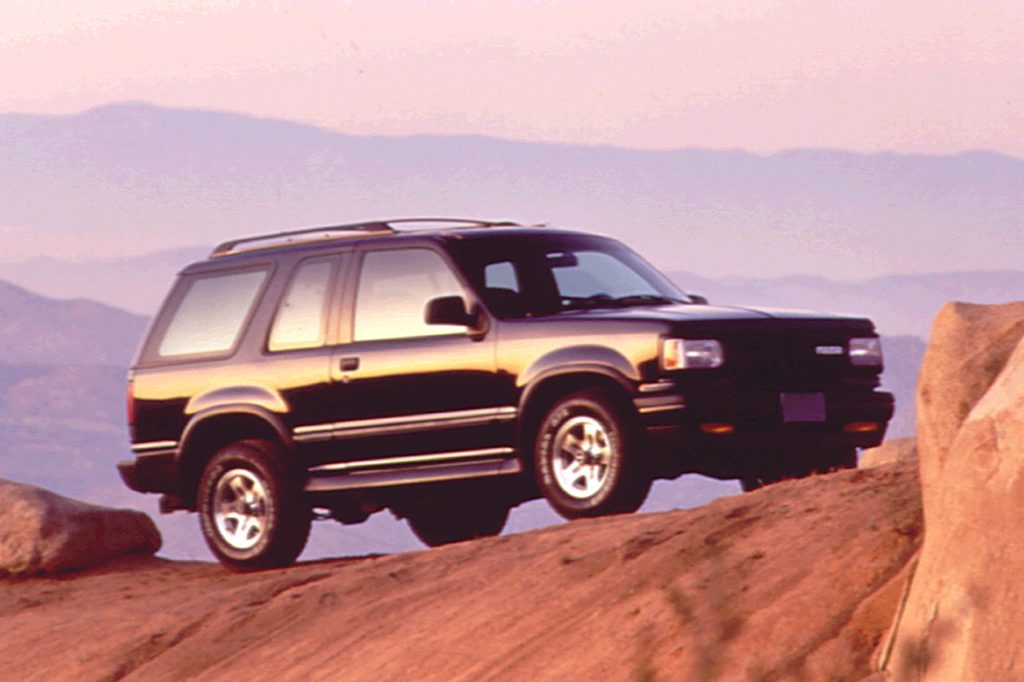 1994 Mazda Navajo
Pros:

Acceleration
Antilock brakes
4WD traction
Passenger and cargo room

Cons:
All told, this is a modern, competent 4×4 that stacks up well against each of the 1991-94 competitors. Because Ford's Explorer and Mazda's Navajo are so similar in construction and operation, the best choice might be the one with the lowest price.
Overview
Mazda bought Explorers from Ford, then installed their own grille, taillamps, and minor body trim. Only a 2-door wagon was offered, whereas Explorers could also be purchased in 4-door form. Built by Ford, the 155-horsepower 4.0-liter V6 drove either a 5-speed manual gearbox or a 4-speed automatic transmission. All models had Ford's part-time electronic Touch-Drive 4WD system. Rear antilock brakes were standard, operating only in 2-wheel drive. Navajos seated four. A split folding rear seat could be folded down for extra cargo space.
Yearly Updates
1992 Navajo
A rear-drive version and a base model joined the Navajo line for 1992. The new base model was called DX, whereas the plusher carryover model adopted an LX designation.
1993 Navajo
Four-wheel antilock brakes went into all '93 models, operating in both 2- and 4-wheel drive. Following the lead of Ford with its Explorer, Mazda now claimed a 160-horsepower rating for the Navajo's V6 engine.
1994 Navajo
For its final season on the market, DX and upscale LX editions again were offered, each available with either 2WD or 4WD.