Sporty/performance car; Built in South Korea
transverse front-engine/front-wheel drive
Good condition price range: $1,000 – $1,400*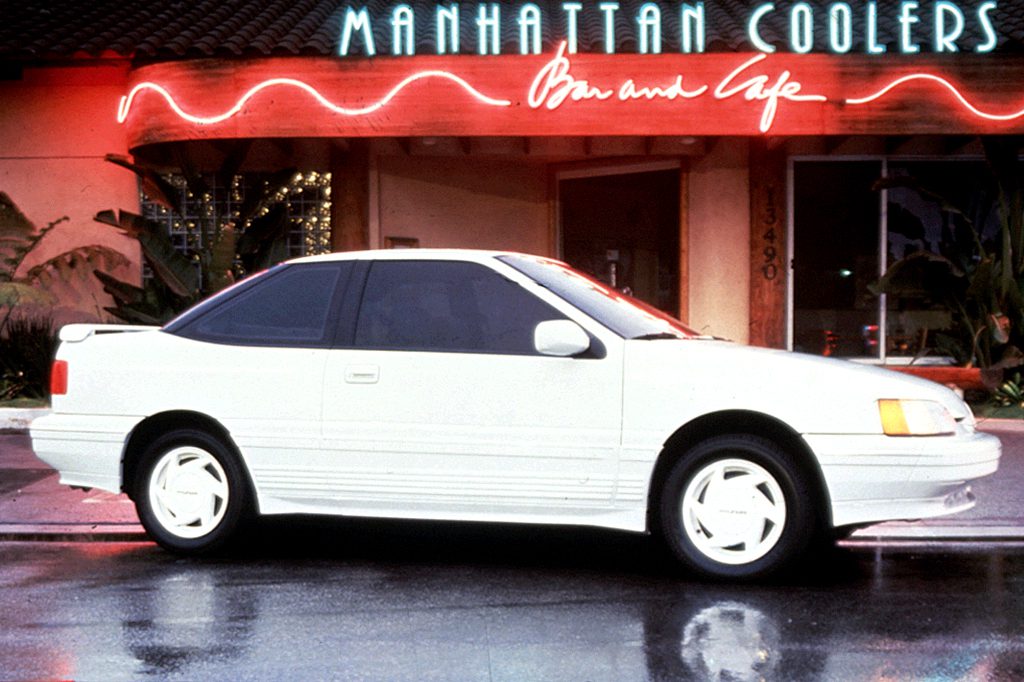 1992 Hyundai Scoupe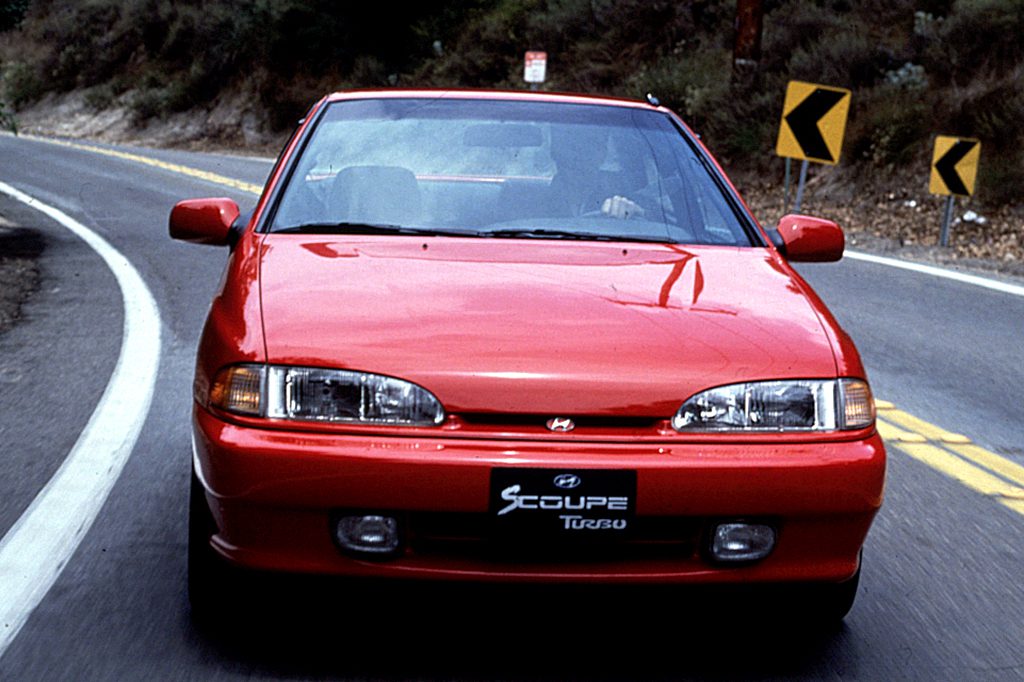 1993 Hyundai Scoupe Turbo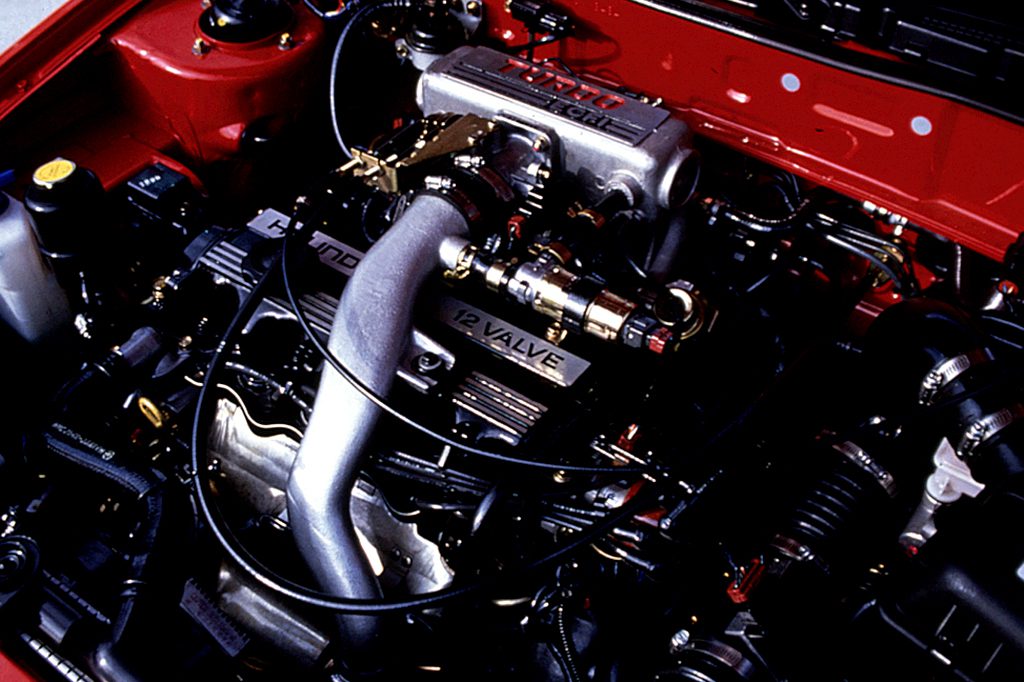 1993 Hyundai Scoupe Turbo engine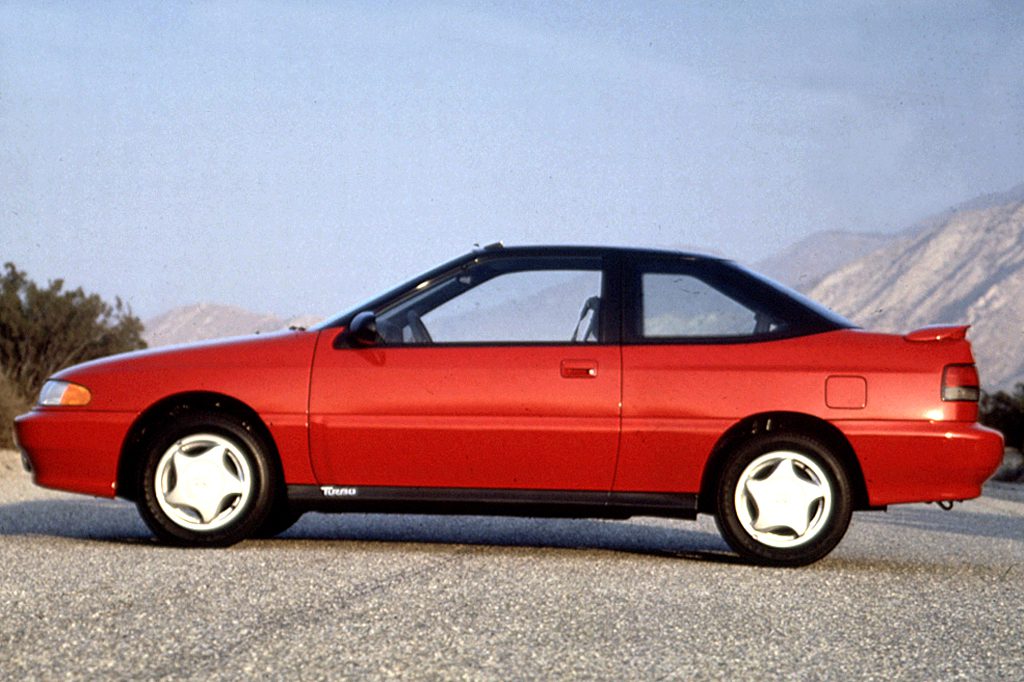 1994 Hyundai Scoupe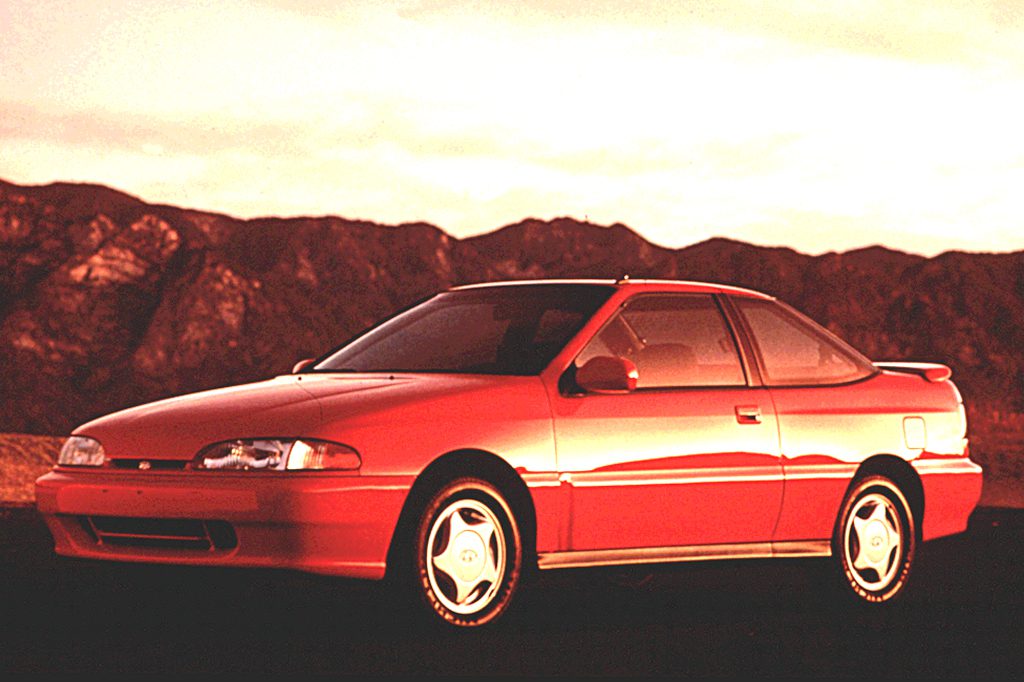 1995 Hyundai Scoupe
Pros:

Acceleration (turbo)
Control layout
Fuel economy
Maneuverability

Cons:

Acceleration (base and LS)
Entry/exit
Noise
Rear-seat room
Secondhand prices might appeal due to low resale value, but don't expect the precision or finesse of, say, a Mazda MX-3, Nissan NX, or Toyota Paseo when you drive home a Scoupe.
Overview
Beneath the Scoupe's 2-door notchback sport coupe body sat the same front-drive platform used for the Excel sedan. Exterior sheetmetal was unique, however, and the Scoupe's suspension was calibrated by Lotus of England. Power until 1993 came from the same 81-horsepower, 1.5-liter, 4-cylinder engine used in Excels, with a 5-speed manual or optional 4-speed automatic transmission. Scoupes had a shorter final-drive ratio than the Excel for quicker off-the-line acceleration.
Yearly Updates
1992 Scoupe
Nothing was new for Hyundai's sport coupe in its second season.
1993 Scoupe
Scoupes got a modest facelift this year, including new flush headlamps plus body-colored side moldings and redesigned front sheetmetal, taillights, and rear bumper. A Turbo model and an improved 1.5-liter engine became available. Dubbed Alpha, the new engine made 92 horsepower. Developing 115 horsepower, the Turbo engine had three valves per cylinder as well as multipoint fuel injection. Turbos came only with 5-speed manual shift, while base and LS models could have an optional 4-speed automatic.
1994 Scoupe
Nothing but detail changes were evident on Hyundai's sport coupe this season.
1995 Scoupe
Scoupes dropped out of the Hyundai lineup after the 1995 model year.