Large car; Built in USA
4-door sedan
4-door wagon
longitudinal front-engine/rear-wheel drive
Good condition price range: $1,000 – $2,700*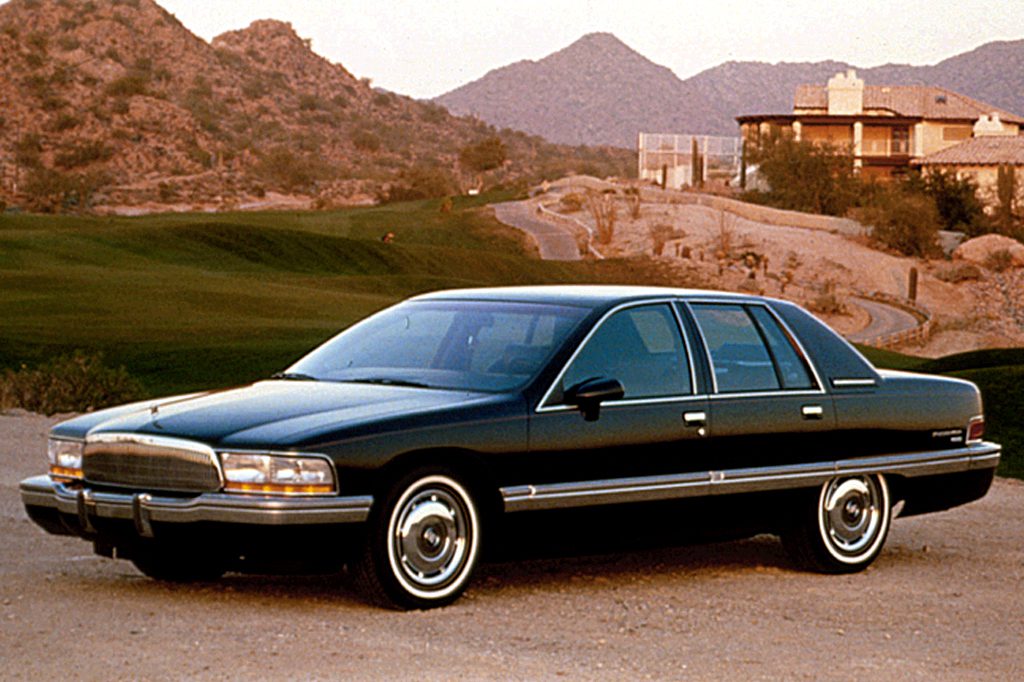 1992 Buick Roadmaster Limited 4-door sedan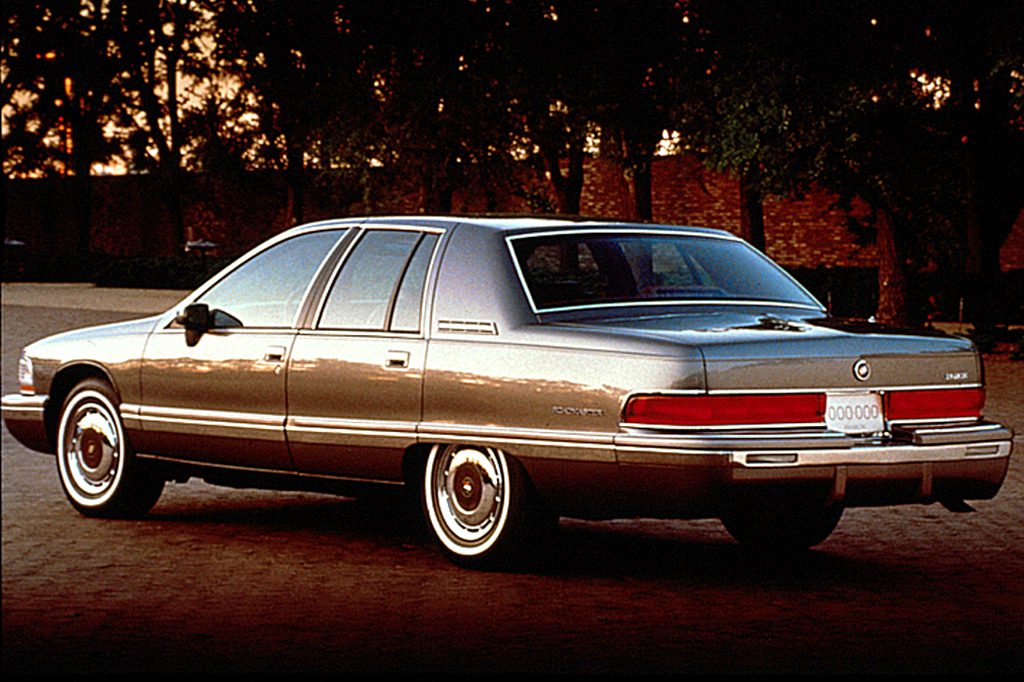 1992 Buick Roadmaster 4-door sedan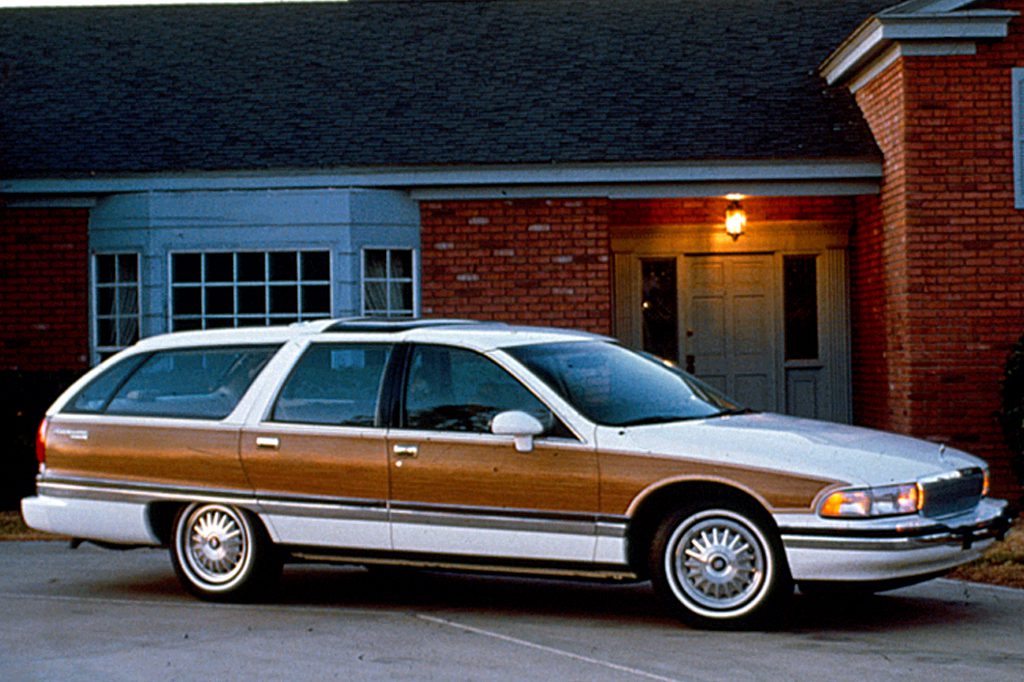 1991 Buick Roadmaster Estate 4-door wagon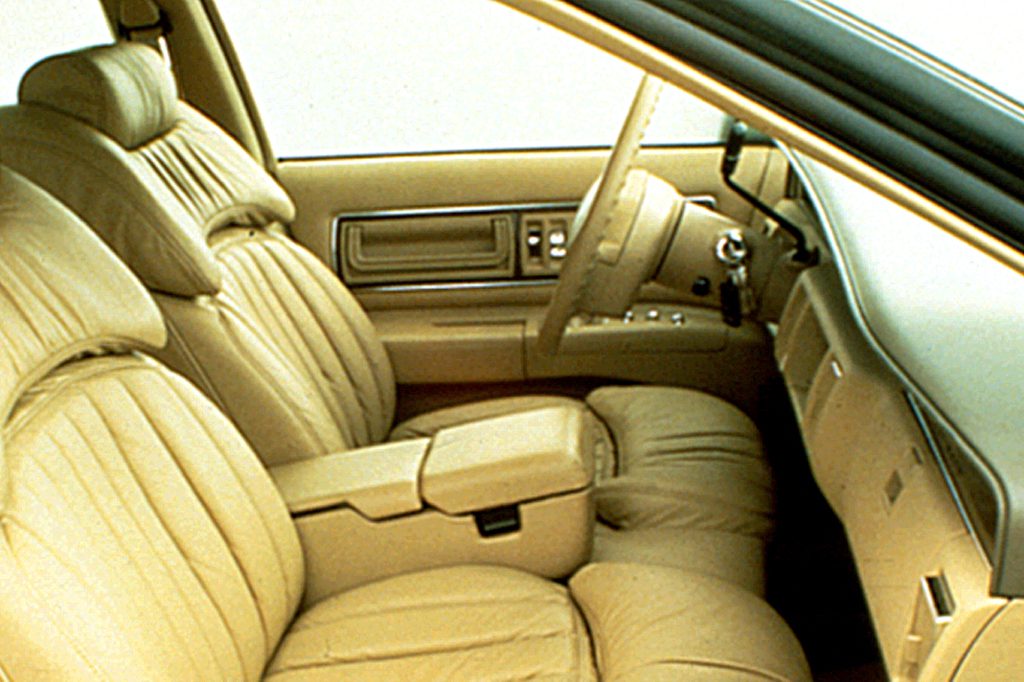 1991 Buick Roadmaster Estate interior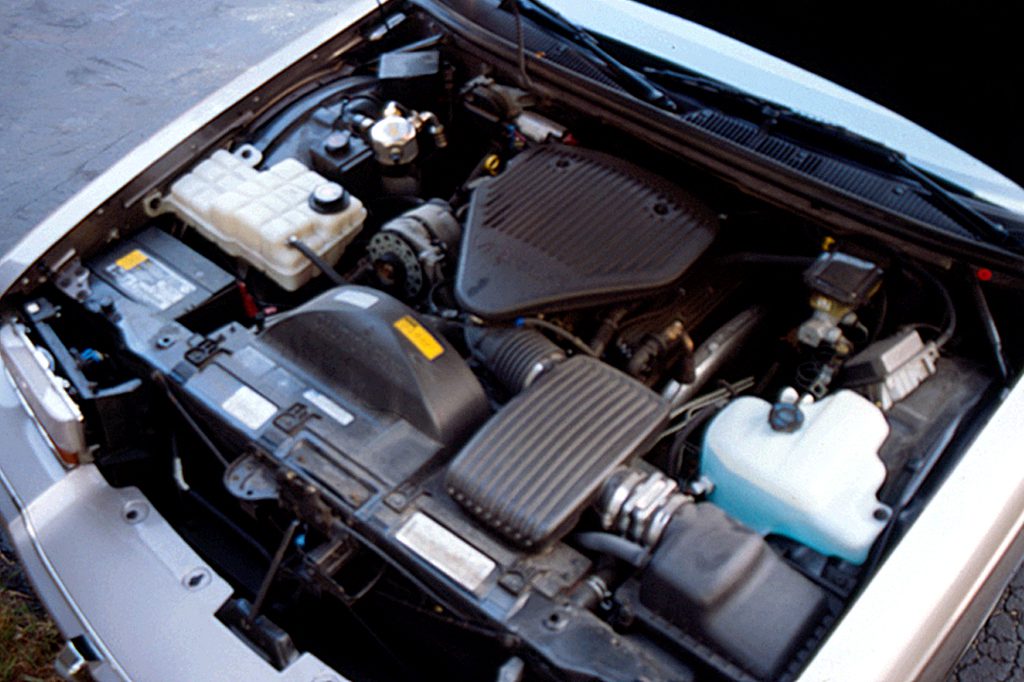 1996 Buick Roadmaster Limited Engine
Pros:

Acceleration
Antilock brakes
Passenger and cargo room
Trailer-towing capability

Cons:

Fuel economy (city)
Size and weight
Naturally, not everyone needs a boat this large, but Roadmaster ranks as one of the better examples of this now-extinct breed.
Overview
A famous old name, last used in 1958, graced the latest full-size, rear-drive Buick, offered first as an Estate wagon. Fully restyled with a rounded aero look, Roadmaster used the same chassis and mechanicals as the Chevrolet Caprice and Oldsmobile Custom Cruiser wagon–both redesigned for '91. A driver-side airbag was mounted in a standard tilt steering wheel. Antilock braking was standard. Only one powertrain was available: a 170-horsepower, 5.0-liter V8 driving a 4-speed automatic transmission. Wagons had woodgrain siding and two or three rows of seats, for up to 8-passenger capacity. A fixed-glass "vista roof" sat above the middle bench, while a 2-way tailgate swung open to the left. Center and rear seats fold to create a flat cargo area, which can hold a 4×8 sheet of plywood.
Yearly Updates
1992 Roadmaster
A 4-door sedan joined the Roadmaster wagon as an early '92 model, carrying a 5.7-liter V8 engine that developed 180 horsepower. That engine also went into the Estate Wagon, displacing the original 5.0-liter.
1993 Roadmaster
Change was minimal.
1994 Roadmaster
Dual airbags were installed, but even bigger news went under the hood. Roadmaster buyers got a modified version of the LT1 engine used in Chevrolet Corvettes. Similar in displacement to the prior V8, the LT1 sent 260 horsepower to a new 4-speed automatic transmission. A redesigned dash held new gauges, with climate controls higher and a knee bolster below.
1995 Roadmaster
Only a handful of minor changes marked the '95 models, including long-life automatic-transmission fluid. Larger, foldaway style mirrors were installed, and radios got bigger controls. Sedans wore new bodyside moldings, while Estate wagons added a shade for the "vista roof" as well as a cargo cover.
1996 Roadmaster
For its final season, the traditional-size, rear-drive Roadmaster enjoyed only a few changes. Engine coolant could last 5 years or 100,000 miles, and automatic climate control became standard.