Premium sporty/performance car; Built in USA
2-door convertible
2-door coupe
longitudinal front-engine/rear-wheel drive
Good condition price range: $4,800 – $12,700*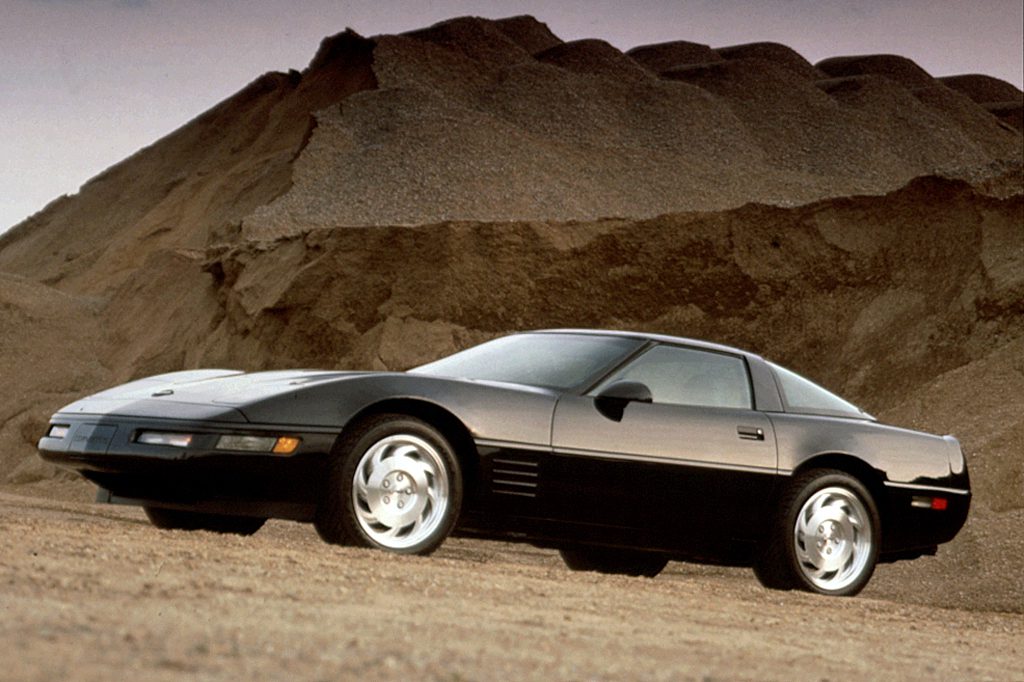 1994 Chevrolet Corvette 2-door hatchback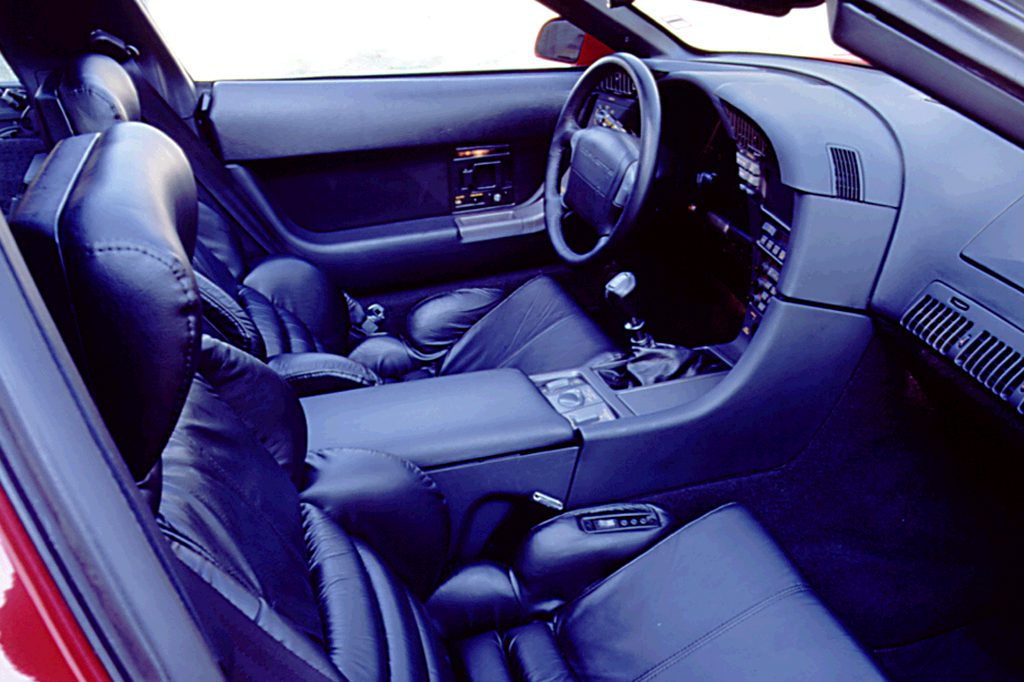 1991 Chevrolet Corvette ZR-1 interior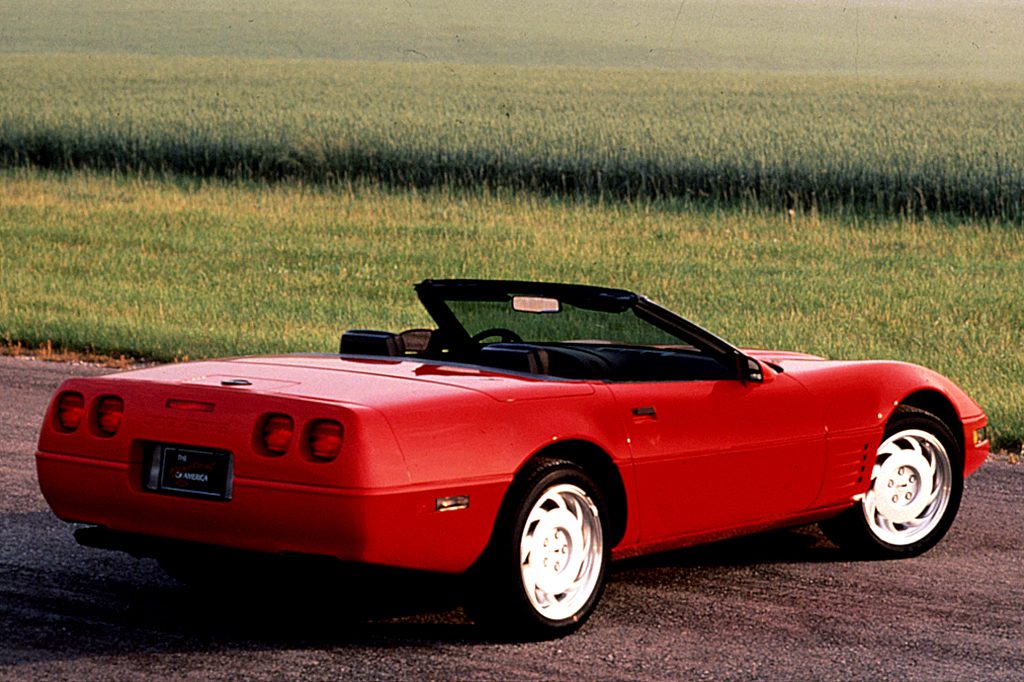 1991 Chevrolet Corvette 2-door convertible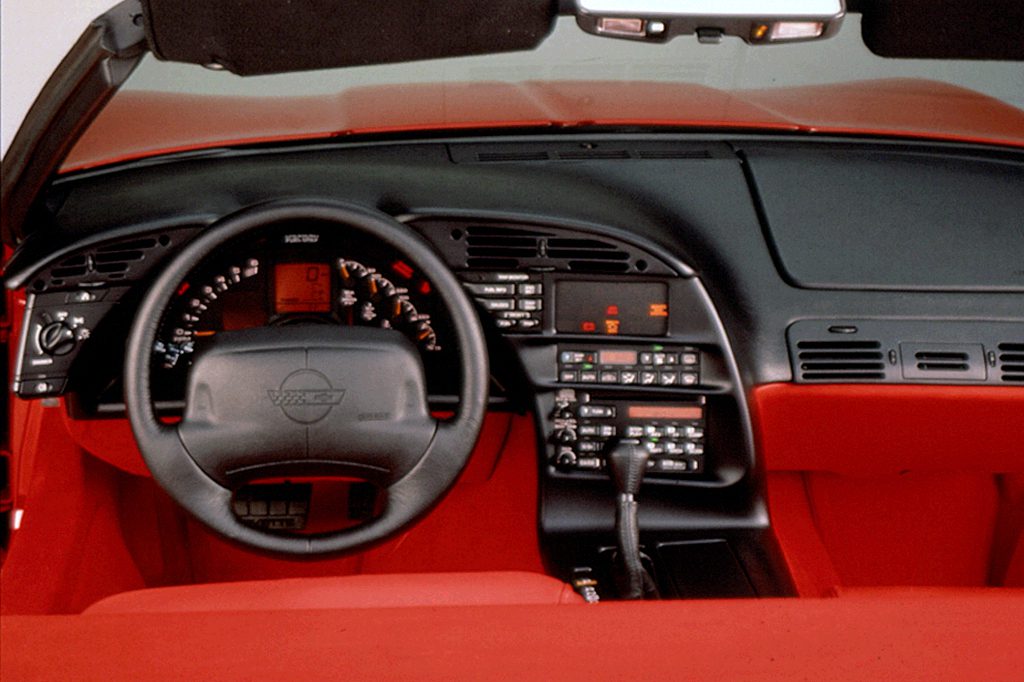 1994 Chevrolet Corvette interior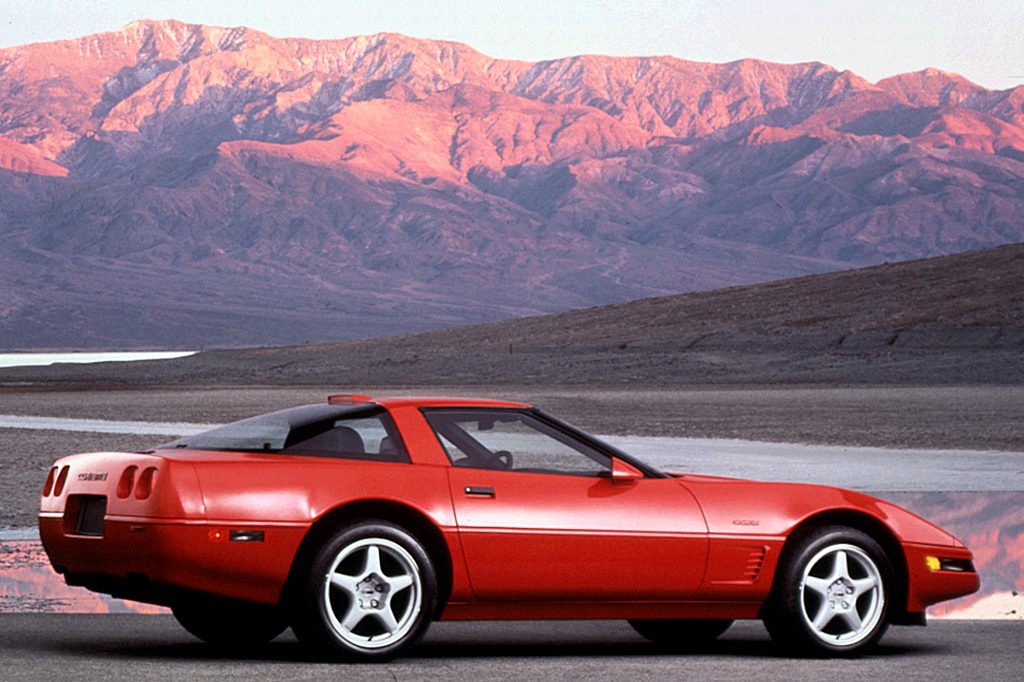 1995 Chevorlet Corvette ZR-1 2-door hatchback
Pros:

Acceleration
Antilock brakes
Steering/handling

Cons:

Entry/exit
Fuel economy
Noise
Price
Ride
Rivals such as a Nissan 300ZX Turbo and Toyota Supra are more refined, but simply cannot match a Corvette's all-American macho flavor. To those who love them, there's simply nothing like a Corvette.
Overview
Chevy's sports car got its first facelift since the two-seater was redesigned as an '84 model, though its basic structure remained the same. All models got a convex tail and square taillamps, previously installed only on the hyper-performance ZR-1 coupe. A tapered lower nose held wraparound inserts for fog lamps and turn signals. A cooler for power-steering fluid went into all Corvettes. All models had a driver-side airbag. Both engines drove a 6-speed manual transmission, with 4-speed automatic optional only on base models. The L98 V8 developed 245 horsepower, versus 375 for the ZR-1.
Yearly Updates
1992 Corvette
A new LT1 base engine delivered 55 more horsepower than the prior L98, peaking at 5000 rpm (1000 above the L98). Torque dropped a bit, to 330 pound-feet. All Corvettes gained traction control. A dash button can switch it off. "ZR1" fender badges now decorated that model.
1993 Corvette
The ZR-1 gained strength for 1993, making 405 horsepower and 385 pound-feet of torque (up from 375 and 370, respectively). Base models got narrower front tires and wider rears. To mark the Corvette's 40th birthday, an anniversary trim package included Ruby Red paint, leather sport buckets, and headrest embroidery.
1994 Corvette
A passenger-side airbag went into 1994 models. Corvette's automatic transmission gained electronic shift controls and an interlock. The revamped interior featured a knee bolster and new seats with leather upholstery. Convertibles received a heated glass rear window. The ZR-1 gained new 5-spoke aluminum wheels.
1995 Corvette
Base-model Corvettes got the heavy-duty brakes that had been standard on the high-performance ZR-1. Automatic-transmission Corvettes gained a transmission-fluid temperature gauge. The ZR-1 disappeared in spring 1995, after which a 330-horsepower Grand Sport would assume its role as hottest Corvette of them all.
1996 Corvette
Two special models arrived in this generation's final season, as did a new high-output engine. Chevrolet planned to build a thousand Grand Sport coupes and convertibles. Each got blue paint with a white stripe, and black 5-spoke alloy wheels. Grand Sport coupes rode wider tires with small rear fender flares. Collector Edition Corvettes came in both body styles, with silver paint and 5-spoke alloy wheels. A new LT4 engine developed 330 horsepower, offered only with a 6-speed manual transmission.