Premium compact car; Built in Japan
transverse front-engine/front-wheel drive
Good condition price range: $1,100 – $2,400*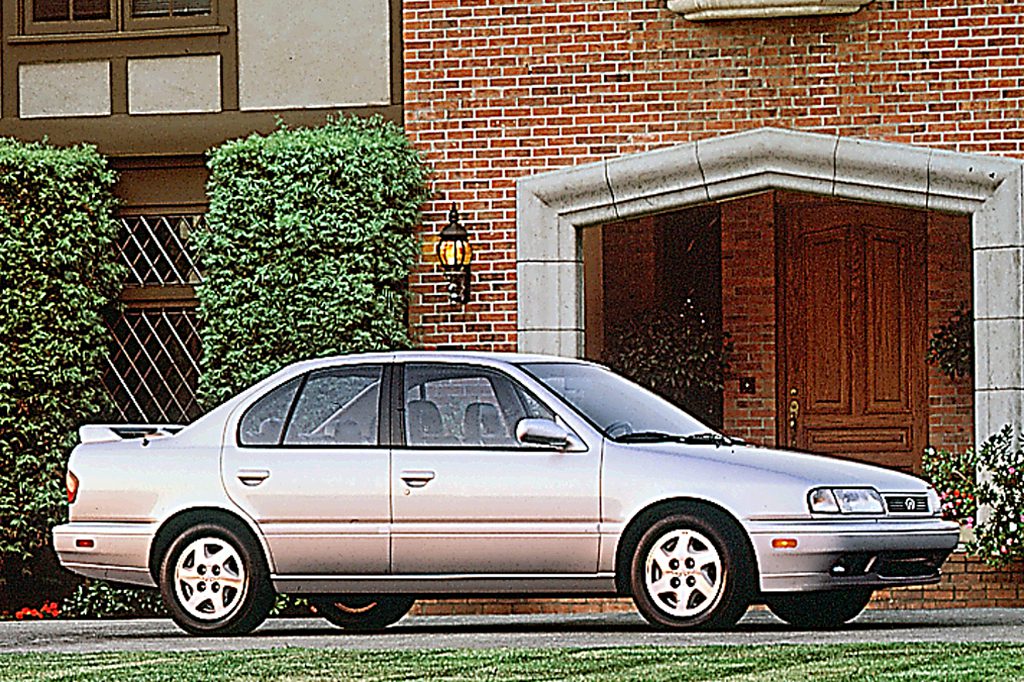 1996 Infiniti G20t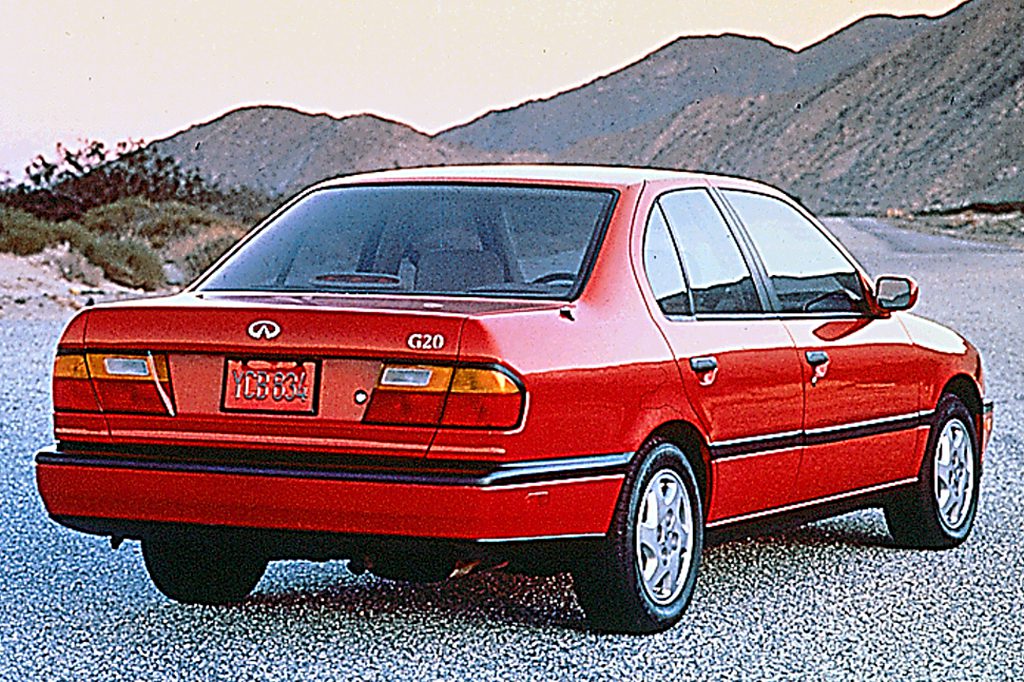 1991 Infiniti G20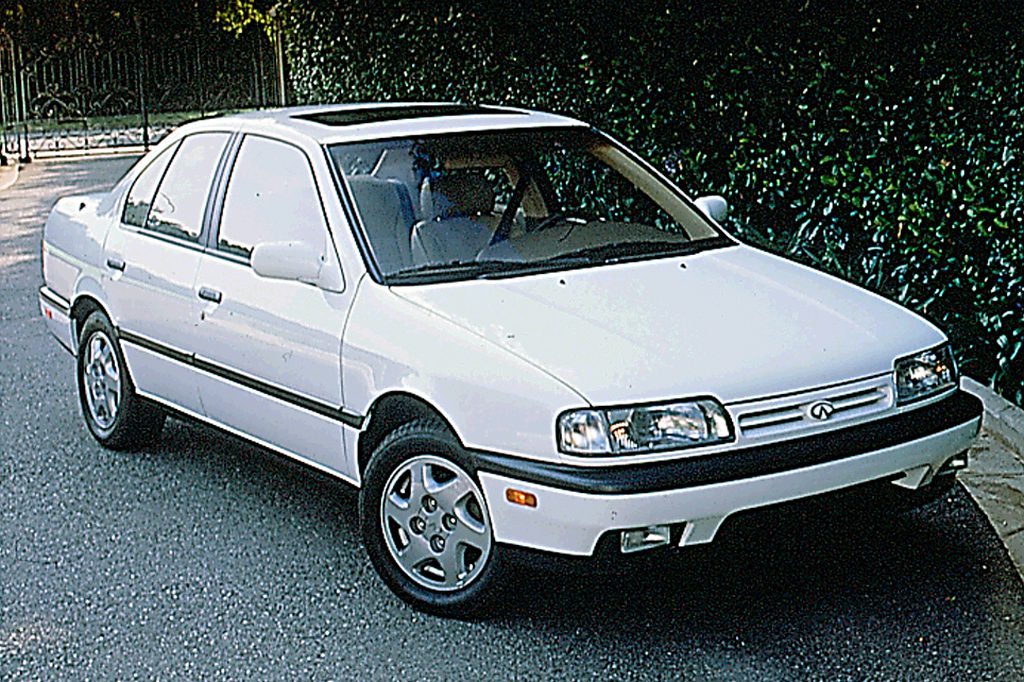 1992 Infiniti G20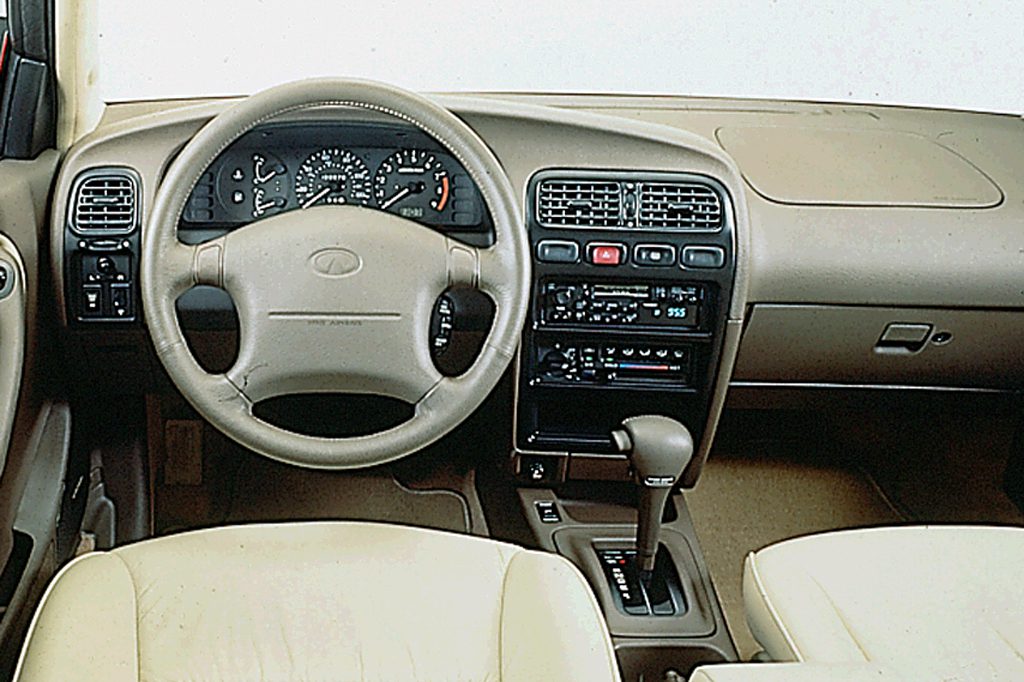 1993 Infiniti G20 interior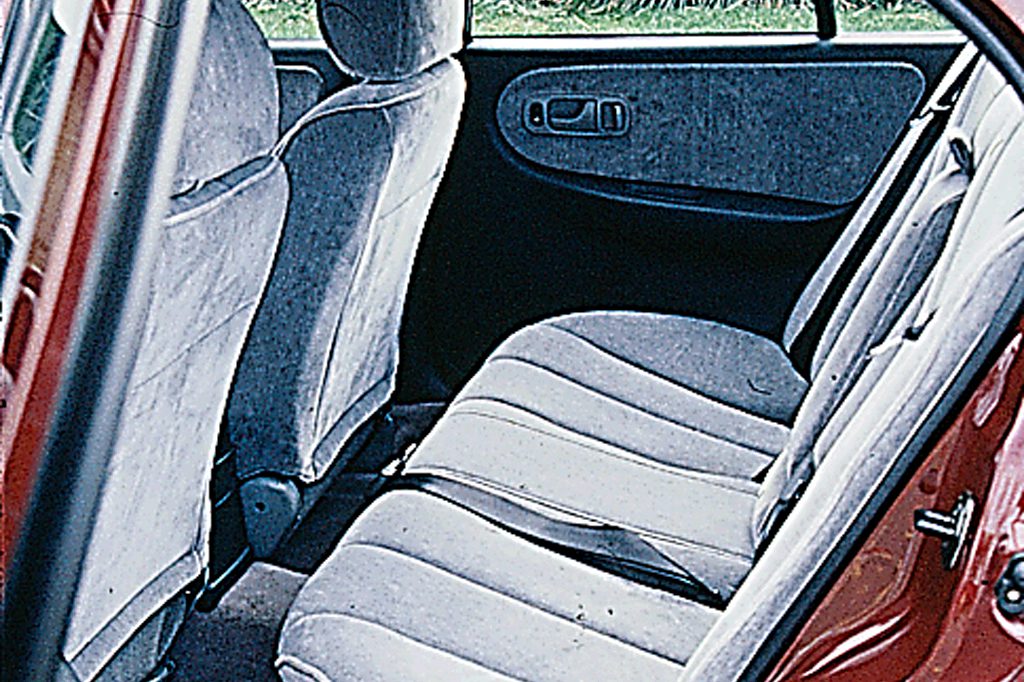 1991 Infiniti G20 interior
Pros:

Acceleration (manual)
Antilock brakes
Steering/handling

Cons:

Acceleration (early automatic transmission)
Climate controls
Engine noise
Ride (early models)
Road noise
Though capable and well-designed, the small Infiniti's lack lies in its engine department–neither as quiet nor as quick as expected, especially with automatic–and in the overly taut suspension. Even so, it's a spirited machine with a sensible design, thus worth a test-drive.
Overview
Nissan's upscale division moved into the entry-level arena for 1991 with a front-drive compact 4-door sedan called the G20. Under the hood sat a 2.0-liter dual-cam 4-cylinder, same as in the Nissan Sentra SE-R. A 5-speed manual shift was standard; 4-speed automatic optional. Steering has variable power assist, while brakes are antilock 4-wheel discs. Well-equipped from the start, the only factory options were leather upholstery and a glass moonroof. Motorized front seatbelts were standard, as the G20 lacked an airbag.
Yearly Updates
1992 G20
Standard power door locks were revised, and all-season tires joined the option list.
1993 G20
Driver- and passenger-side airbags were added in midyear, when the '93s gained substantial revisions, including a new 4-speed automatic transmission with electronic shift controls.
1994 G20
After ample modification in mid 1993, the G20 continued into '94 with minimal change. In spring 1994, a sporty G20t Touring sedan joined the base model.
1995 G20
Rocker panels switched from black to body color, and the Touring model added all-season tires.
1996 G20
Except for fake wood interior trim in the optional Leather Appointment Group, the G20 saw no notable change for 1996–the model's final season.