Compact car; Built in USA, Mexico
4-door sedan
4-door wagon
transverse front-engine/front-wheel drive
Good condition price range: $1,000 – $1,800*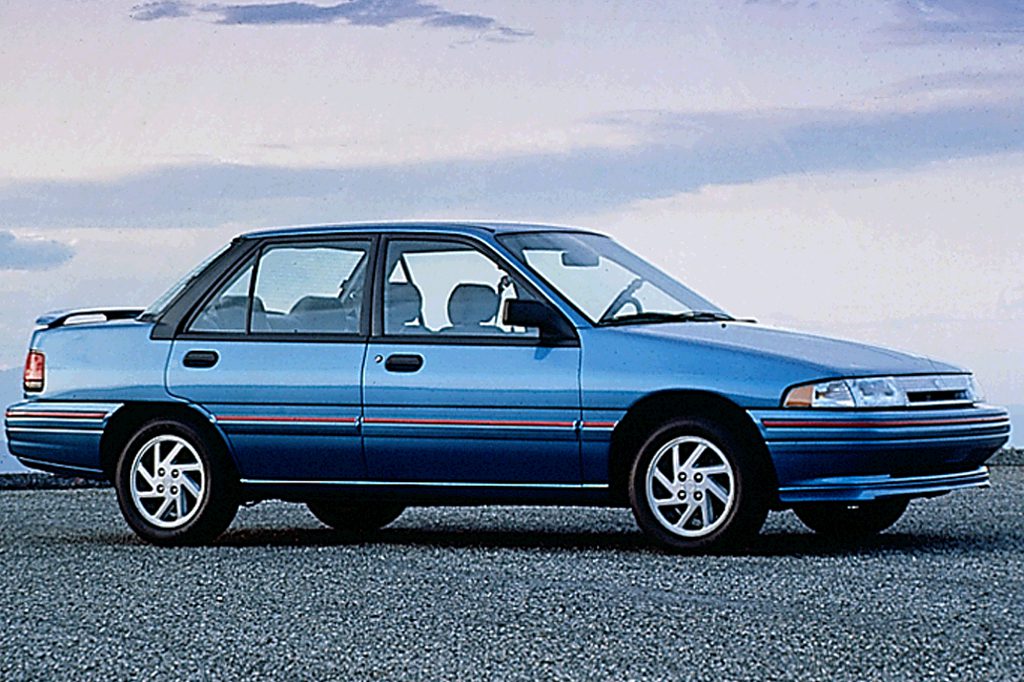 1993 Mercury Tracer 4-door sedan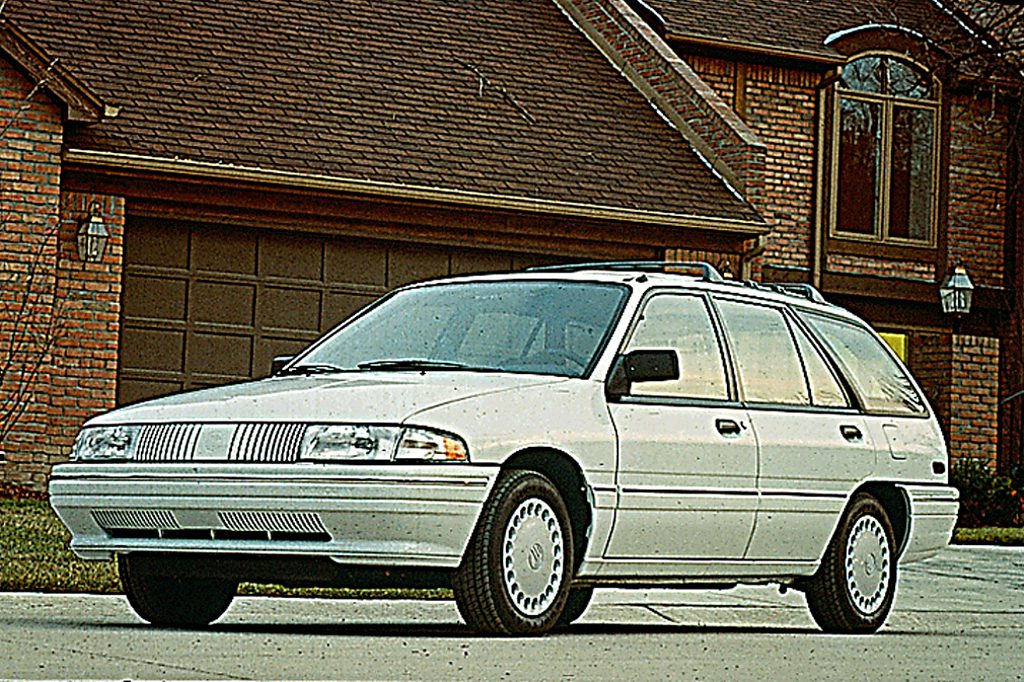 1991 Mercury Tracer 4-door wagon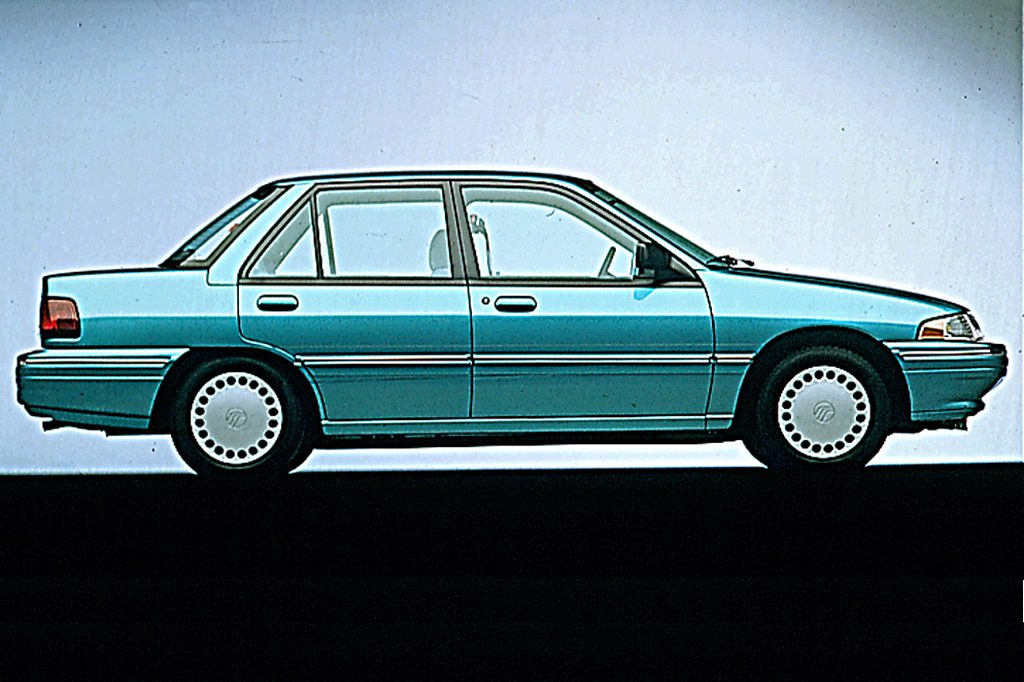 1994 Mercury Tracer 4-door sedan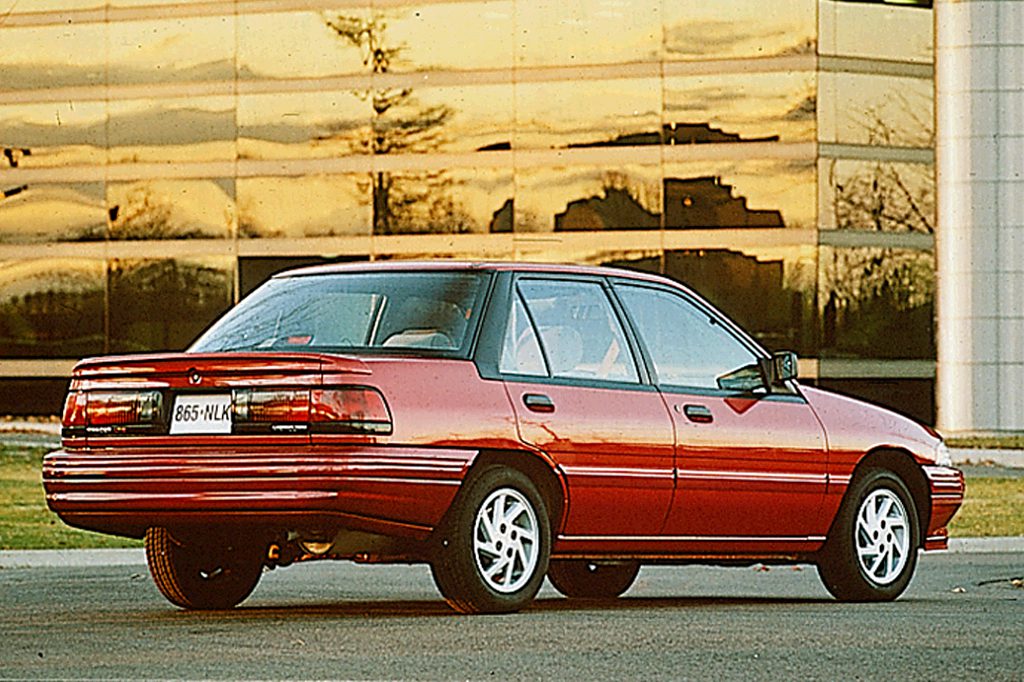 1991 Mercury Tracer 4-door sedan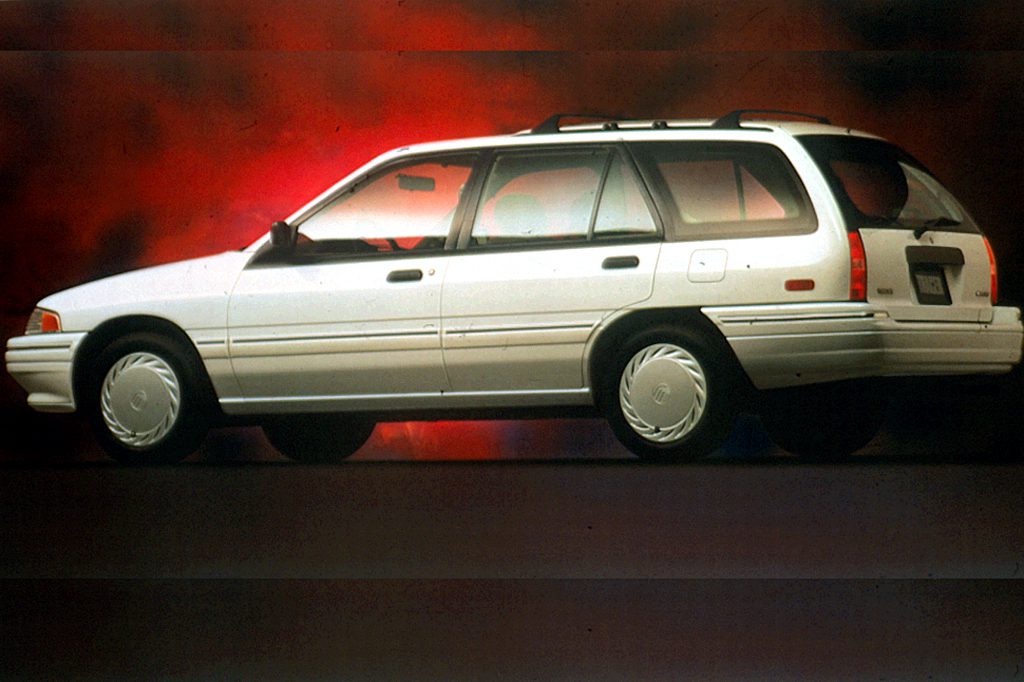 1993 Mercury Tracer 4-door wagon
Pros:
Cons:

Control layout
Engine noise
Rear-seat room
Road noise
Our favorite Tracer is the LTS, which offers more-spirited acceleration with its dual-cam Mazda engine, plus improved handling and performance, thanks to the upgraded suspension package. Also included are 4-wheel disc brakes, styled wheels, and available antilock brakes.
Overview
Mercury's entry-level car, the front-drive Tracer, received a compete makeover, along with its Ford sibling, the Ford Escort, in 1991. The Tracer was available as either a 4-door notchback or 4-door wagon. Power for base models came from an 88-horsepower, 1.9-liter 4-cylinder. Standard on the highline LTS was a dual-overhead-cam, 1.8-liter 127-horsepower 4-cylinder. Both came paired with either a 5-speed manual or 4-speed automatic, as does the alternate engine.
Yearly Updates
1992 Tracer
The Tracer returns essentially unchanged for 1992.
1993 Tracer
Chassis changes included the addition of a larger front stabilizer bar, LTS-like grille, and new wheel covers. LTS sedans get a new one-piece rear spoiler with integrated high-mount stoplight, while wagons can specify a power lock for the rear liftgate. Finally, all Tracers get new taillamps, new seat and door trim, plus revised instrument-cluster graphics.
1994 Tracer
Driver-side airbags became standard equipment on all 1994 Tracers. But in order to maintain compliance with federal passive restraint laws, the passenger side still featured a motorized shoulder belt/manual lap-belt arrangement.
1995 Tracer
An all-new instrument panel for 1995 included a passenger-side airbag for all Tracer models. Despite the twin airbags, the Tracer retained the motorized shoulder-belt/manual lap-belt setup for front-seat passengers. Other features of the new instrument panel included revised climate controls and a more powerful air-conditioner system.
1996 Tracer
The only significant change for 1996 was the addition of new 100,000-mile platinum-tipped spark plugs.