Minivan; Built in Japan
longitudinal mid-engine/rear- or all-wheel drive
Good condition price range: $1,300 – $3,400*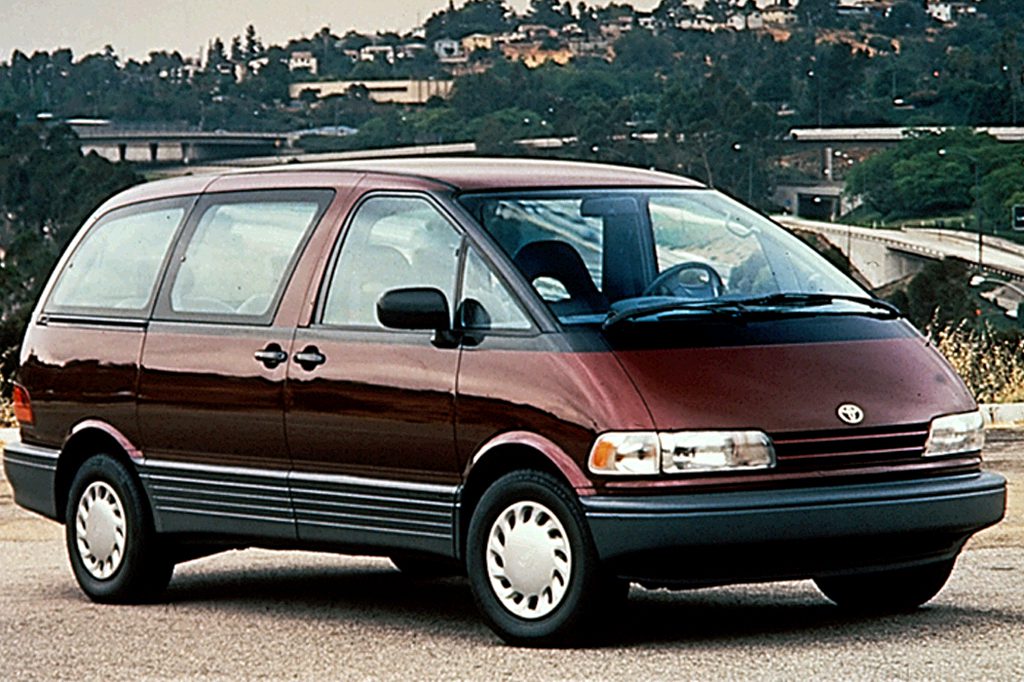 1992 Toyota Previa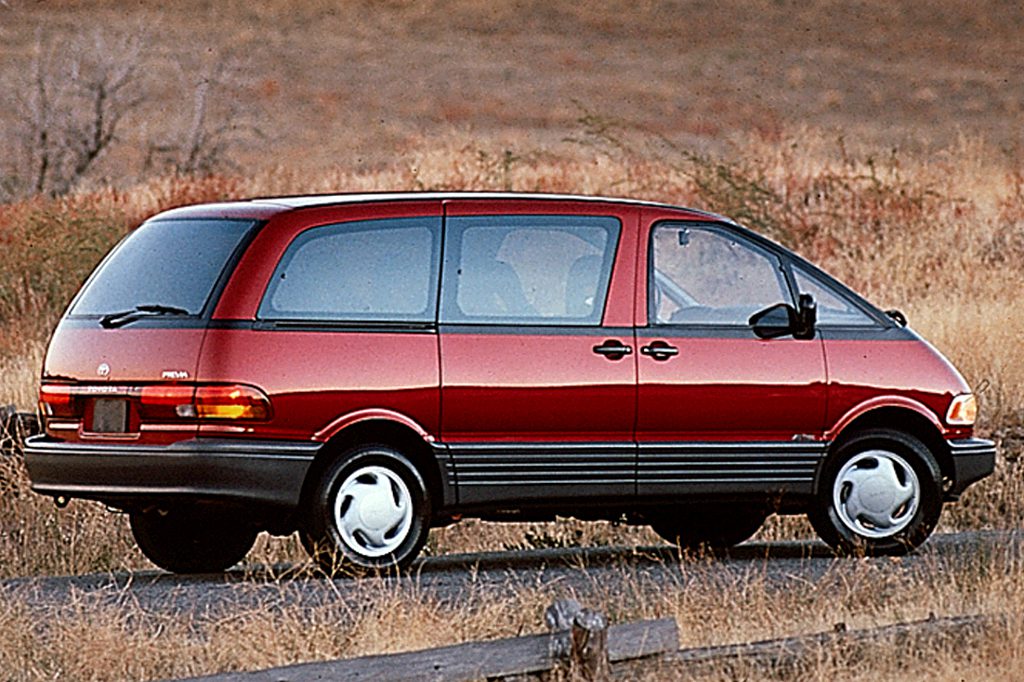 1991 Toyota Previa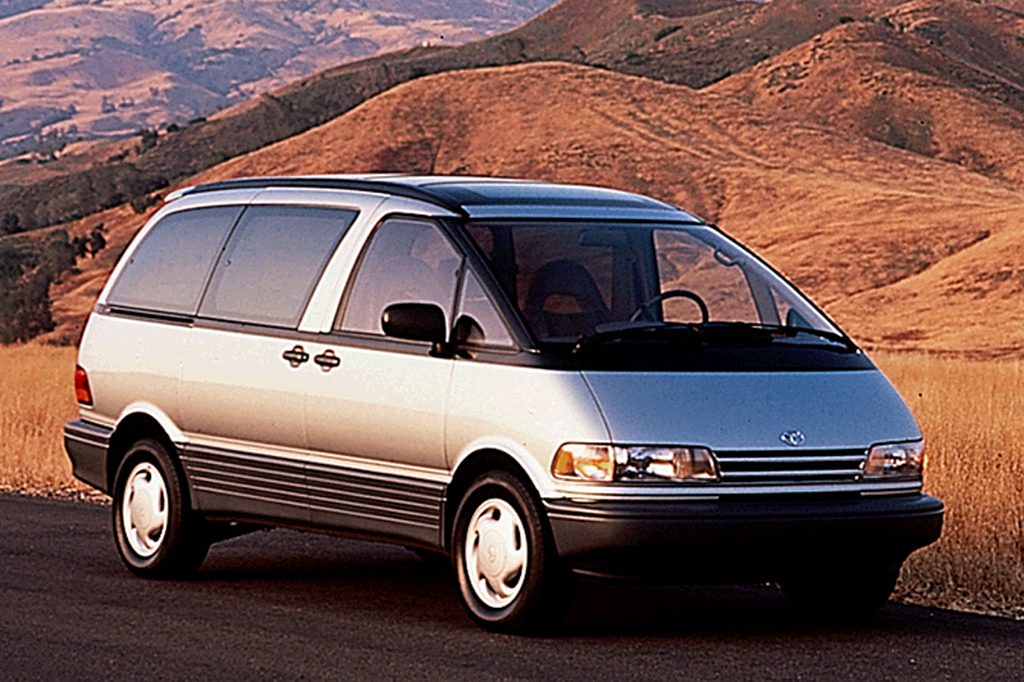 1993 Toyota Previa LE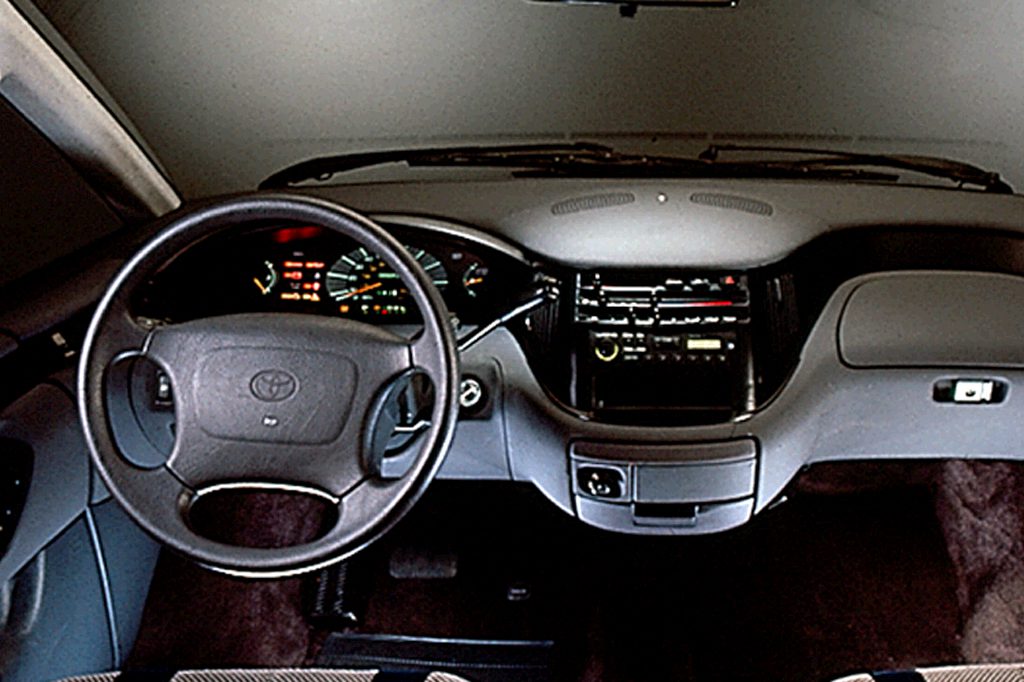 1991 Toyota Previa interior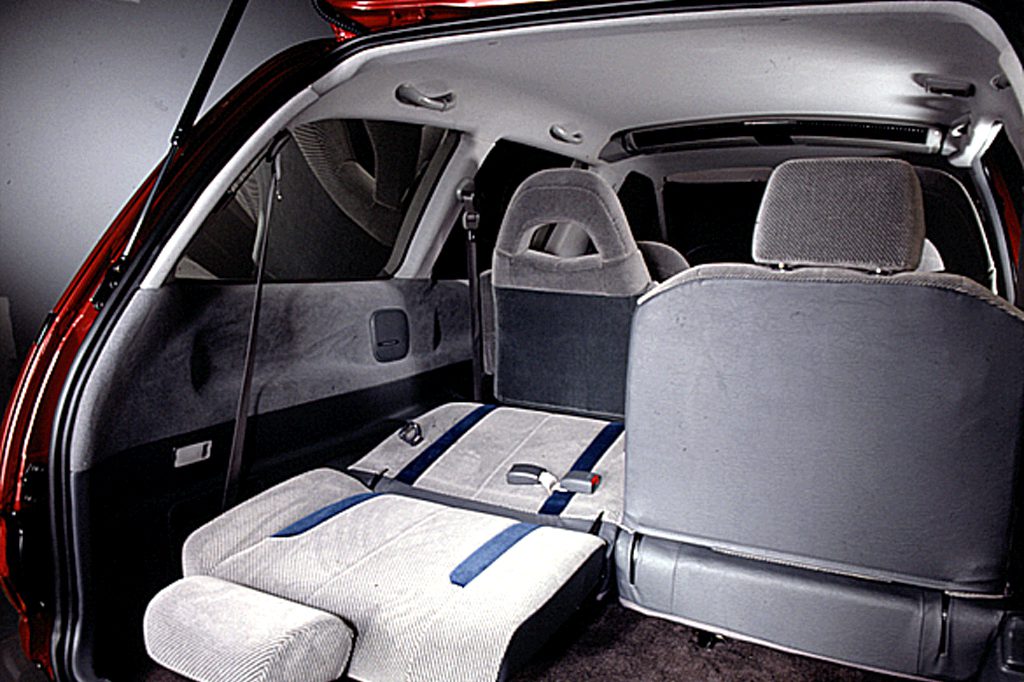 1991 Toyota Previa interior
Pros:

Antilock brakes (optional)
Passenger and cargo room

Cons:

Climate controls
Engine noise
Fuel economy
With its roomy, versatile nature and Toyota's reputation for reliability and durability, the Previa qualifies as a good family vehicle.
Overview
Previa minivans went on sale in 1990 as a replacement for the Toyota Van. Previa had either rear-wheel drive or permanently engaged 4-wheel drive (All-Tracs) and were offered in either Deluxe or LE trim. The only engine was a 2.4-liter twin-cam 4-cylinder rated at 138 horsepower. A 5-speed manual transmission was standard; a 4-speed automatic optional. The Previa's engine was mounted below the front seats, but tilted to one side in order to provide a flat floor. It's accessible through a panel in the floor or from underneath the vehicle. Fluid reservoirs and other vehicle service points can be reached by opening the hood. Four-wheel disc brakes were standard on LE models and an antilock system was optional. A sliding right-side door and a one-piece liftgate augmented the front doors.
Yearly Updates
1992 Previa
Previa gains a driver-side airbag, knee bolsters under the dashboard, and a center high-mount rear stoplight, becoming the first minivan to meet all passenger-car safety requirements. Among other changes this year, antilock brakes become optional on Deluxe models as well as LE models.
1993 Previa
Only minor equipment revisions are made to the 1993 Previa.
1994 Previa
Toyota minivans add a standard passenger-side airbag and an available supercharged engine for '94. The LE S/C and LE S/C All-Trac models arrived in showrooms in the spring. S/C denotes models equipped with the supercharged version of the Previa's 2.4-liter 4-cylinder engine. It boosts power to 161 horsepower at 5000 rpm and 201 pound-feet of torque at 3600 rpm. Also, the previously available 5-speed manual transmission is dropped, meaning all Previas now feature the 4-speed automatic. Among the other changes this year are a new steering wheel, a pull-down strap on the inside of the rear liftgate, new front buckets seats with adjustable headrests, and a new front bumper and spoiler.
1995 Previa
The supercharged engine became available on the lower-priced DX model for 1995. This increases Previa offerings from six to eight.
1996 Previa
For '96, Previa is available only with the supercharged engine. As a result, the number of Previa model offerings shrinks from eight to four, with the DX S/C 2WD, DX S/C All-Trac, LE S/C 2WD, and LE S/C All-Trac making up the new lineup.
1997 Previa
Revisions designed to reduce engine noise and vibration are the main changes made to the Previa, as it enters its final year of production.