Compact car; Built in USA, Canada, Japan
2-door coupe
2-door hatchback
4-door sedan
transverse front-engine/front-wheel drive
Good condition price range: $1,000 – $2,600*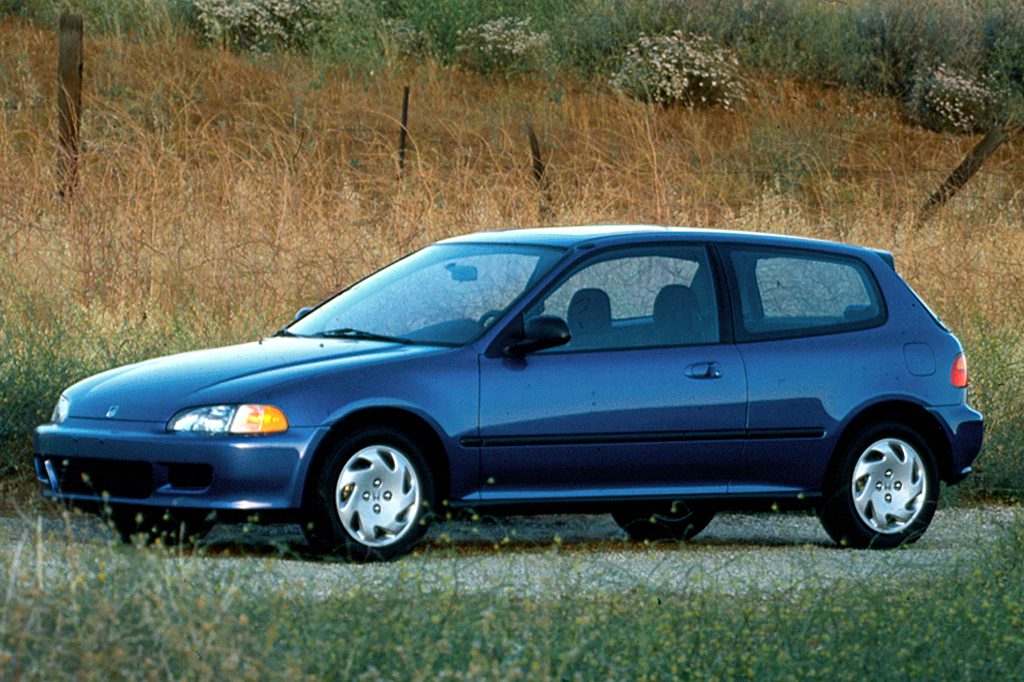 1992 Honda Civic Si 2-door hatchback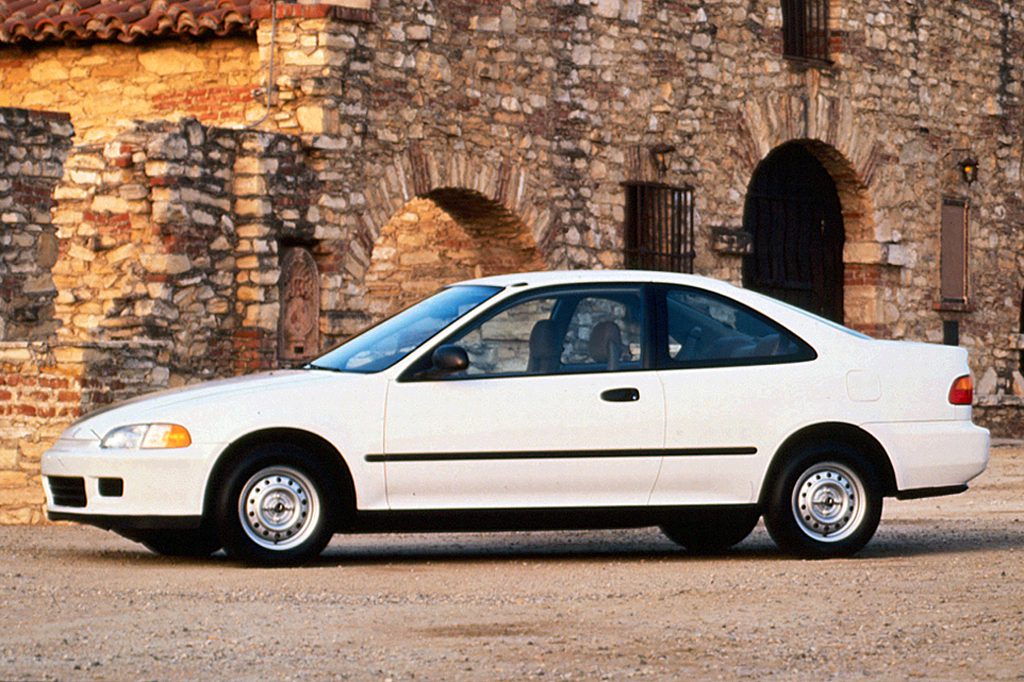 1993 Honda Civic DX 2-door coupe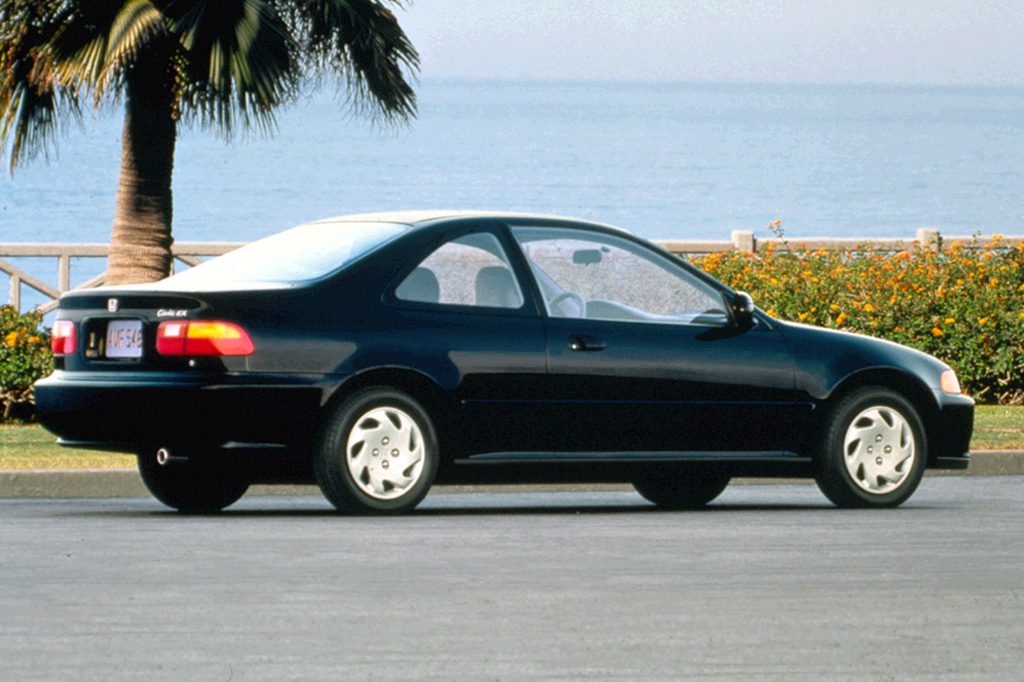 1995 Honda Civic EX 2-door coupe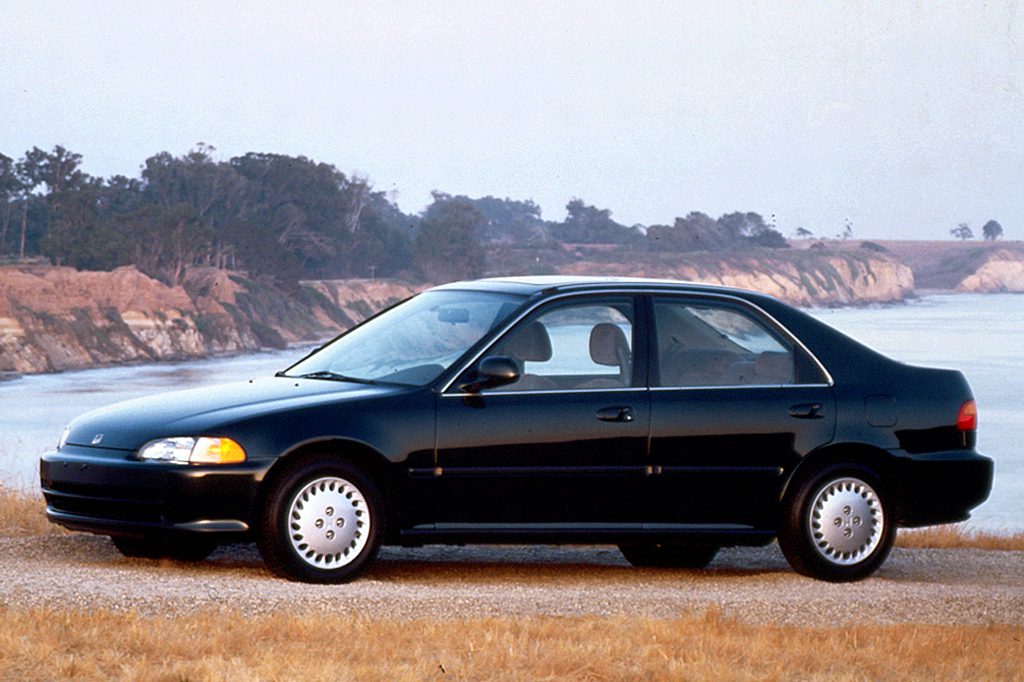 1995 Honda Civic EX 4-door sedan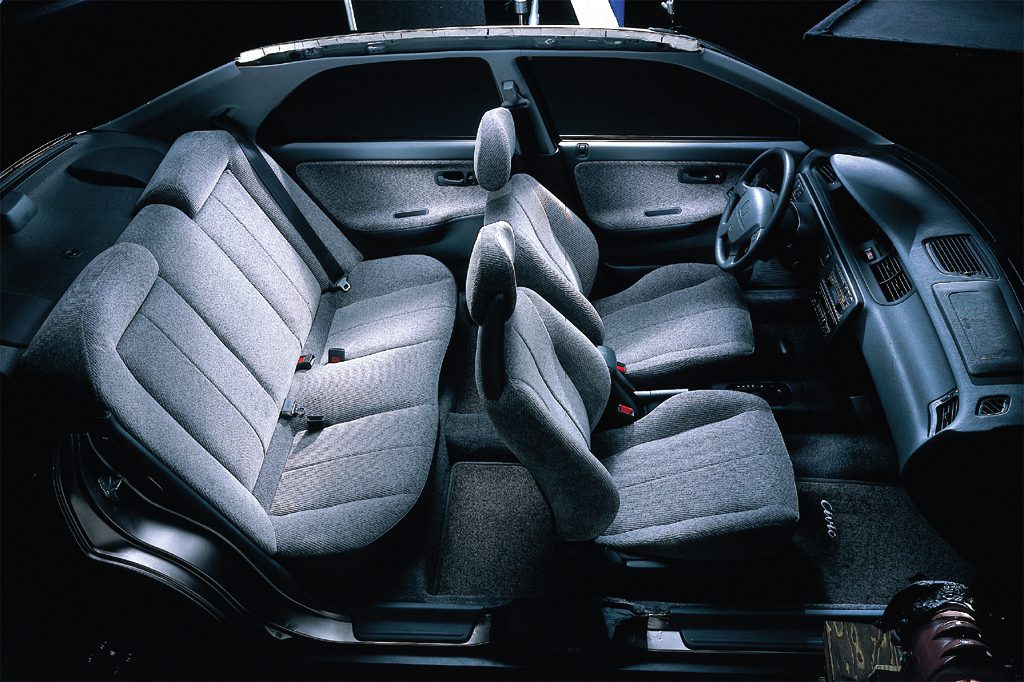 1993 Honda Civic EX interior
Pros:

Acceleration (EX and Si)
Fuel economy
Handling/roadholding
Ride (4-door)

Cons:

Acceleration (CX and VX)
Cargo room (hatchback)
Noise (hatchback)
Rear-seat room (hatchback)
You pay a hefty price for a nice Civic, but in this case the expenditure might well be worth it. Flaws are few in these refined, quietly impressive subcompacts, overwhelmed by some highly tempting virtues. Civics stand apart from the crowd because of their nimble handling, smooth running, enjoyable operation, and miserly gas mileage.
Overview
Restyling of Honda's front-drive subcompact for 1992 brought the demise of the prior generation's station wagon. But 2-door hatchbacks and 4-door sedans returned with a standard driver-side airbag. Sedans rode a slightly longer wheelbase than hatchbacks. A 102-horsepower, 1.5-liter 4-cylinder went into DX and LX models. The top-rung EX 4-door carried a 1.6-liter four with variable valve timing, plus antilock brakes. Other models included the base CX with a 70-horsepower, 1.5-liter four, a miserly new VX that featured a 92-horsepower engine, and a sporty Si with a higher-output 1.6-liter four and standard antilock braking.
Yearly Updates
1993 Civic
A notchback Civic Coupe joined the other two bodies for '93, in midrange DX and upscale EX trim, and a passenger-side airbag was available in the EX as part of an option group.
1994 Civic
A passenger-side airbag went into all Civics for '94, and antilock braking became available on additional models. The LX gained 14-inch tires, while DX Civics stayed with 13-inch.
1995 Civic
With a complete redesign awaiting the 1996 model year, the carryover Civics went to dealerships without further change.