Compact car; Built in South Korea
transverse front-engine/front-wheel drive
Good condition price range: $1,000 – $1,400*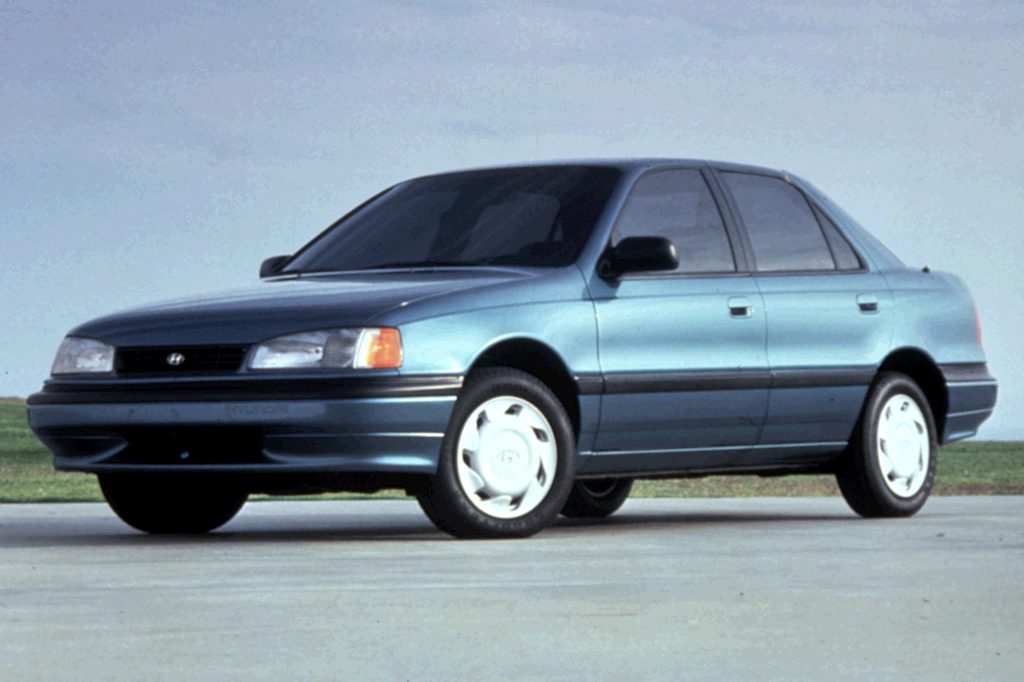 1992 Hyundai Elantra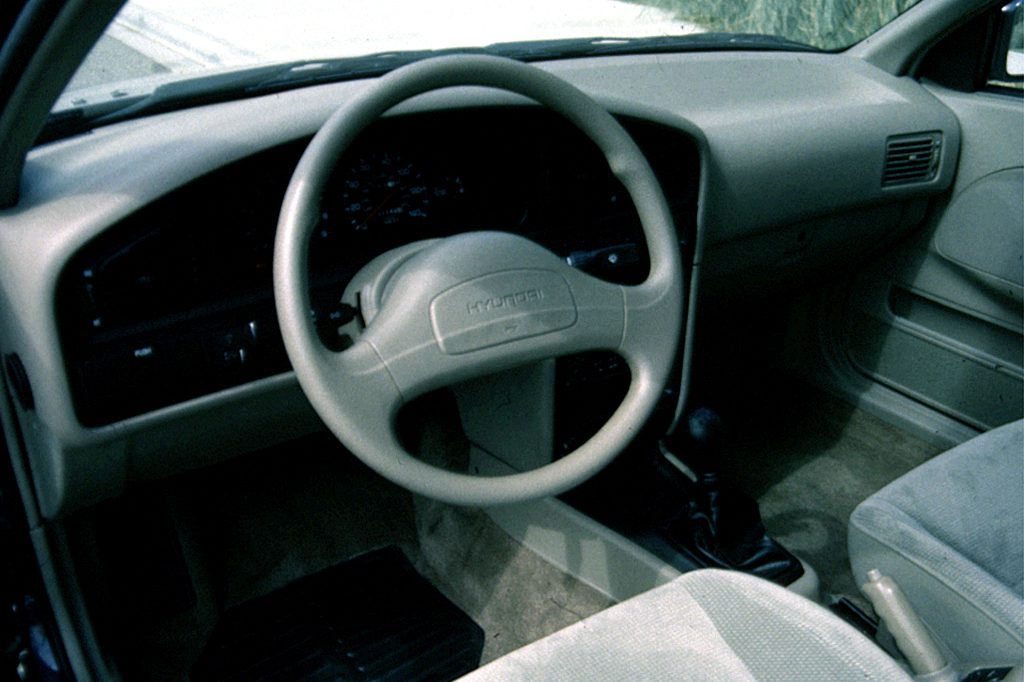 1992 Hyundai Elantra interior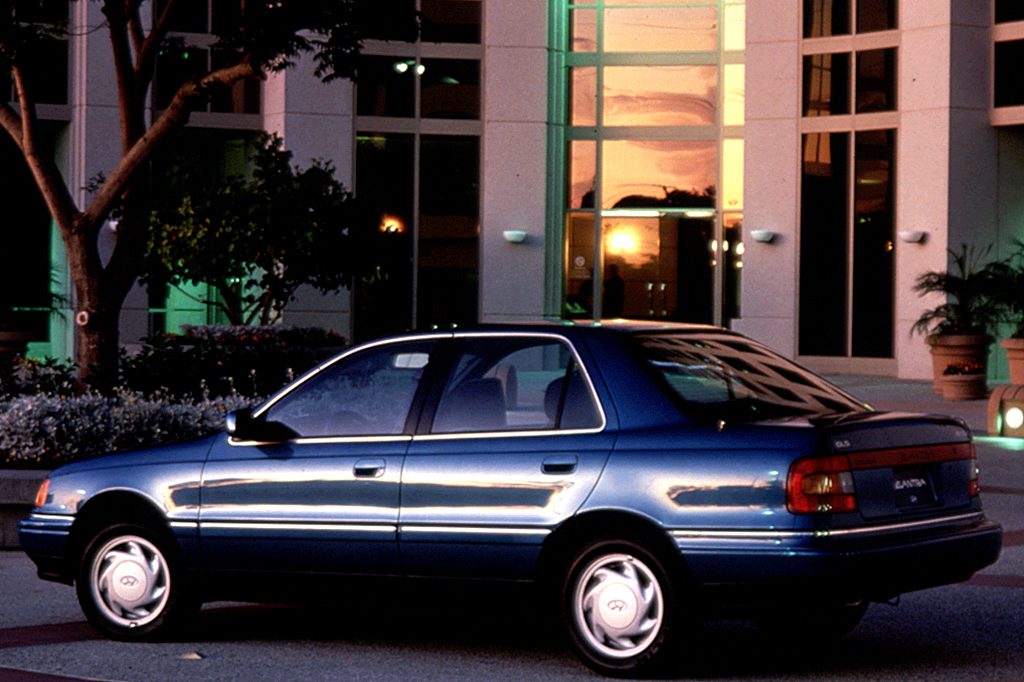 1993 Hyundai Elantra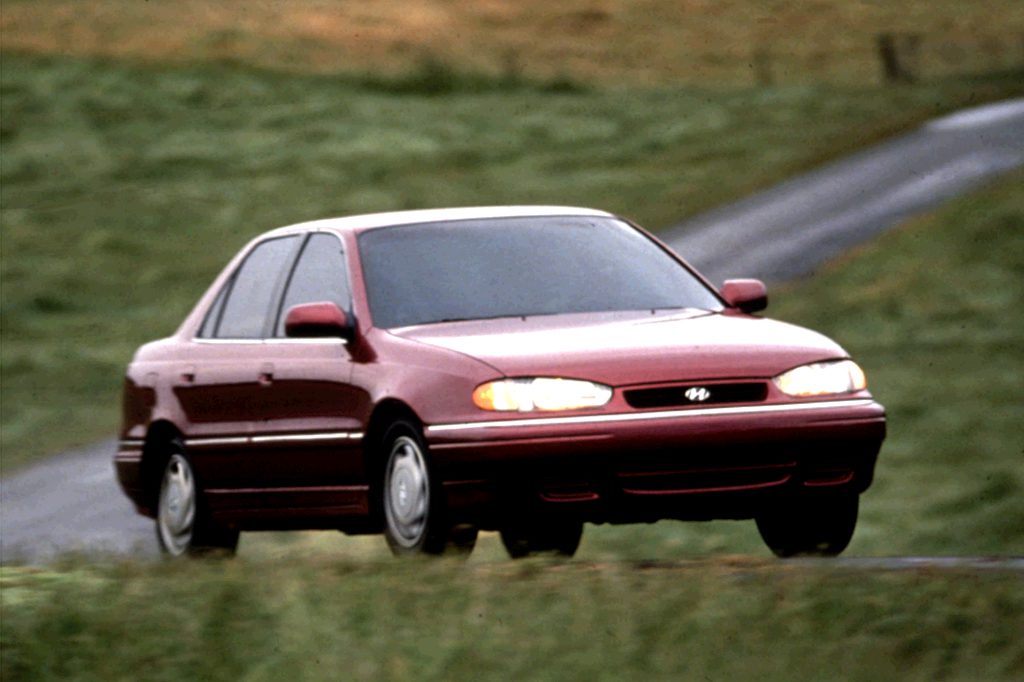 1994 Hyundai Elantra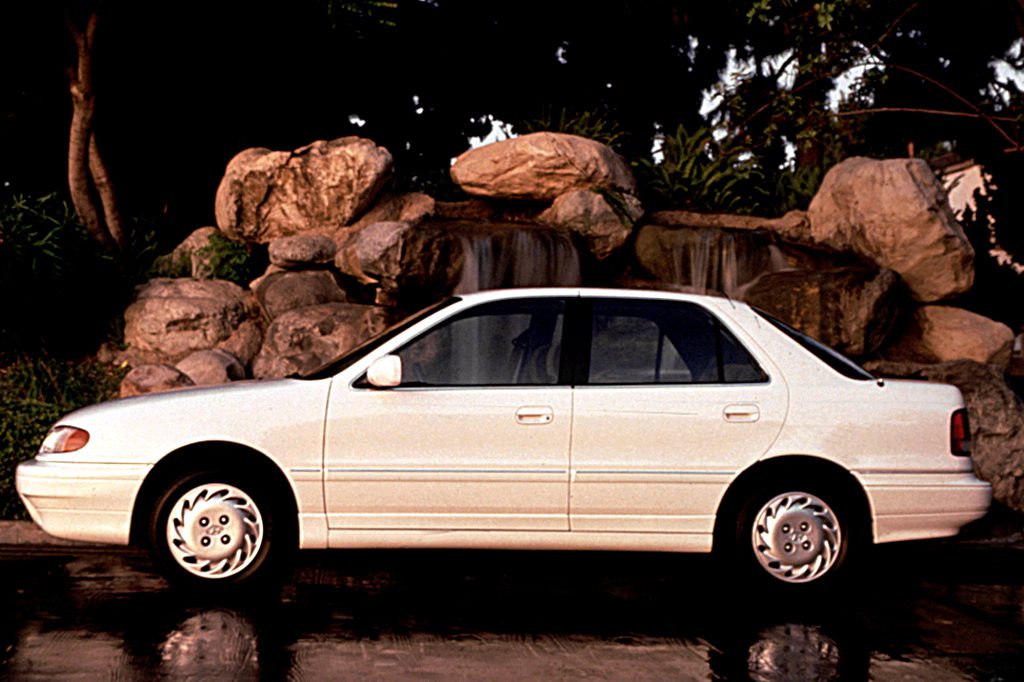 1995 Hyundai Elantra 4-door sedan
Pros:

Control layout
Passenger and cargo room
Visibility

Cons:

Noise
Radio controls
Ride
Overall, Elantra rates no higher than average, but came better equipped than most competitors. Workmanship cannot match that of most rivals, so be sure any Elantra is inspected carefully before you make a purchase.
Overview
Sensing a gap in both size and price between its low-budget subcompact Excel and the up-level compact Sonata, Hyundai launched the Elantra. This high-end subcompact 4-door sedan aimed at the Geo Prizm, Honda Civic, Toyota Corolla, Nissan Sentra, Ford Escort, and Saturn sedan. The front-drive Elantra came in base or fancier GLS trim, with a 113-horsepower, 1.6-liter twin-cam 4-cylinder engine and 5-speed manual shift. Ordering 4-speed automatic transmission cut output to 105 horsepower.
Yearly Updates
1993 Elantra
A larger, more-powerful engine became available in 1993, on the GLS and all automatic-transmission models. Base cars now wore a black-finished grille, versus a body-color unit for the GLS, which also adopted newly designed wheel covers and a 3-spoke steering wheel. Manual-shift base models stuck with the original 113-horsepower engine, but others got a 1.8-liter 4-cylinder that made 124 horsepower.
1994 Elantra
Elantras added a driver-side airbag for 1994, plus optional antilock braking with 4-wheel discs for the GLS. Styling got a freshening, including a reshaped grille, headlamps, front bumpers, and taillights, plus modified interior trim.
1995 Elantra
Awaiting a redesign for 1996, the existing Elantra faced its final season without significant change.